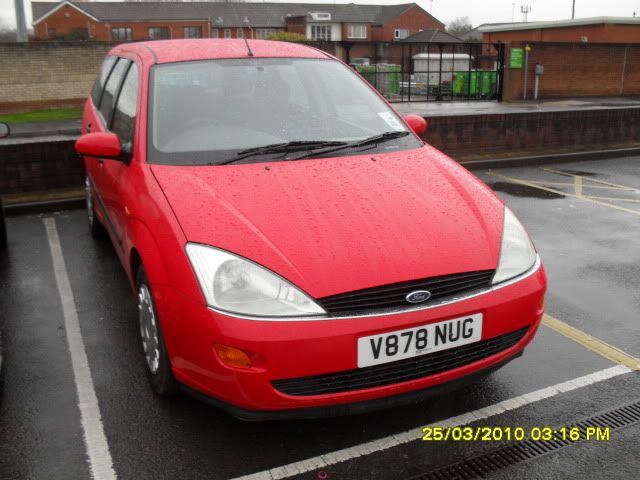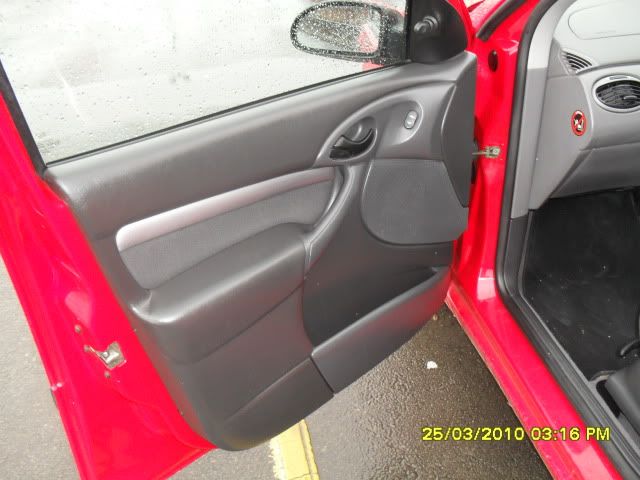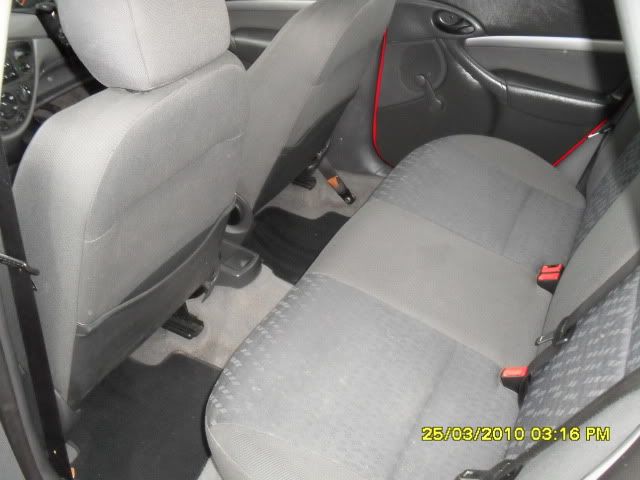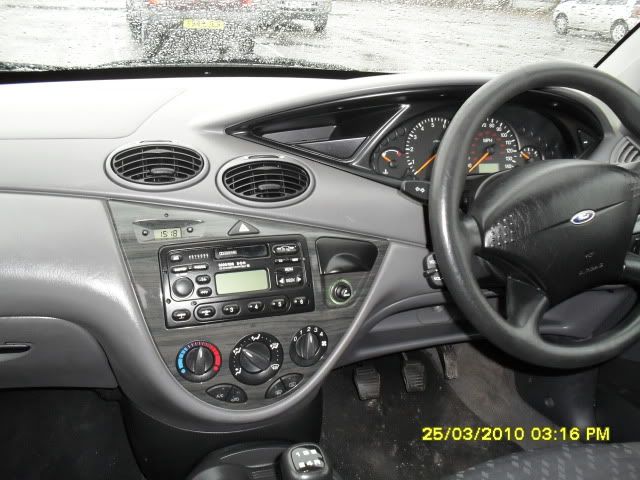 Seats are much darker than they look on the pictures, the flash made them look very grey.
Here's a video of the car in it's previous state just after the crash, with brief look on the original [worn out] interior.
Since picking it up this morning, haven't had a chance to pay it much attention as I've been in work today. But from what I can see (and been told), they've done the following to the car since the crash:
- New gearbox.
- New clutch.
- Resprayed faded paintwork on wingmirrors.
- Repaired gove box latch.
- New wood effect dashboard fascia out of a Ghia model.
- New center console out of a Ghia model.
- New seats out of a Zetec model.
- New door linings out of a Zetec model.
- Body work completely put back to original state, with the addition of a Ghia bumper with chrome trim.
Very happy, like having a new car.
OH, and would you believe ... This is my 500th post!