hi folks. i have decided to write up a guide, to show those who want to mod, their 6000cd (center volume button).
what you will need:
1x size 10 torx screw driver
1x pair of tweezers
1x soldering iron with solder
4x plcc-2 90 degree smd led (purchasable from
http://www.crazyleds...C-2-90-SIDELED/
)
28x 1206 smd leds (purchasable from
http://www.crazyleds.co.uk/1206/
)
*led's can be purchased from other online sites, i just used that one as an example as i used that store for my supplies.
Note: you will need to be semi-confident in the use of a soldering iron as smd led's are very small and in my own personal opinion very awkward to handle, even when using the tweezers.
Note 2: i cannot be held responsable, if you cause damage to your unit, i did this to mine and had no issues.
expected time of completion 1hr 30mins approx.
1) remove the radio from the car (be sure to have the radio code handy - needed for connecting back up!)
2) on each side there is 2x size 10 torx screws, remove these. (4x torx screws altogether) (circled in picture)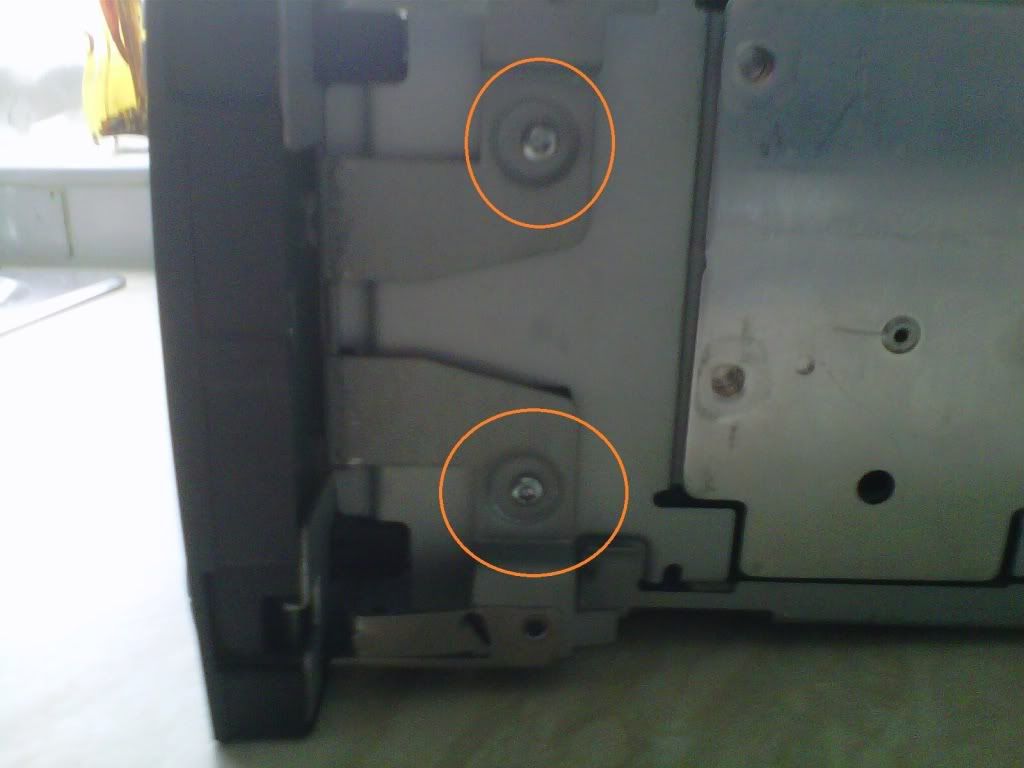 3) gently pull the front off, be very carefull of the ribbon. this will disconnect quite easily...just like a hard drive ribbon in your computer.