Morning all,
Well, with the weather being so good yesterday I decided to get out and do a decent detail on my car. In September I moved to a new house with a small shared car park, and no access to water for the cars. I am sad enough to admit, that I almost didn't take what is otherwise the perfect house because of this...
However, the better half won and so I needed to find a new way of detailing. Cue much researching on Detailing World. In the end there was one stand out product that I had to try...
Optimum

No Rinse
Now I've been using the product since September and have finally got my technique with it to the point where I'm happy - and almost up to the standard I had when I was snowfoaming/citrus washing/rinsing.
So here's the car yesterday morning...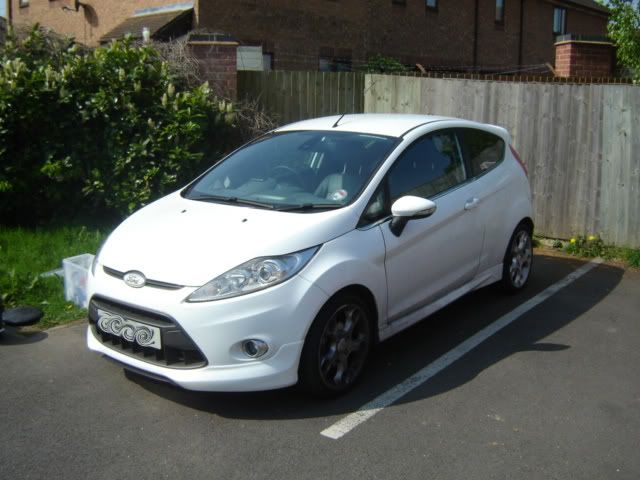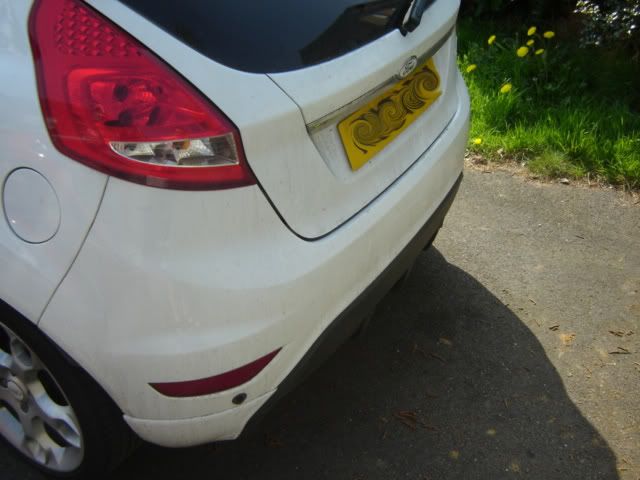 The pictures don't quite show how messy it was - probably the worst I've ever let my car get in fact.
My gear (<cough, well some of it>)
Process...
Wheels sprayed down with APC and Bilberry.
ONR made up at slightly over the stated ratio - 2oz for a 2 gallon bucket - in two buckets, both with grit guards. It's really very simple to use this stuff. Soak a mitt or microfibre cloth in the wash bucket and clean the area with minimal pressure (I also have some ONR and APC in spray bottles handy to help shift stubborn grime). I'm always amazed at how much it shifts. Because the water is so 'slick' once the ONR is in it, it is safe to dry the car when it still appears quite dirty. One of my huge microfibre drying towels was the weapon of choice today. Wheels first to shift the Bilberry etc. then from the top down on the car itself. The whole front of the car and the mirrors were soaked in APC to help with the bugs before the ONR was used. Two bucket method employed to make the whole process as safe as possible for the paint.
Car then clayed using Dodo Supernatural Clay and Born Slippy lube. The car has covered 30,000 miles now and the stone ships are really starting to show. I have a plan to get it into a pro detailer at some stage and get these looked at - along with a thorough under car, engine bay and wheels off detail which I can't really do with ONR, good as it is!
Washed down with ONR/APC again.
Coat of Autoglym Super Resin Polish.
Very thin coat of Autoglym HD wax.
Glas cleaned with Megs concentrated glass cleaner.
Wheels sealed with FK1000P.
Tyres dressed with Megs endurance (three coats).
Interior hovered and wiped down with APC before the leather being treated with some Autoglym Leather Cream. (side note - 30,000 and look how my SECOND set of mats are coping - can nobody make decent mats for the Fiesta?)