Hi, my name is Matt and only recently found this site. I live in Newport S Wales and I'm currently driving a new Fiesta and loving it at that. SOme piccys below: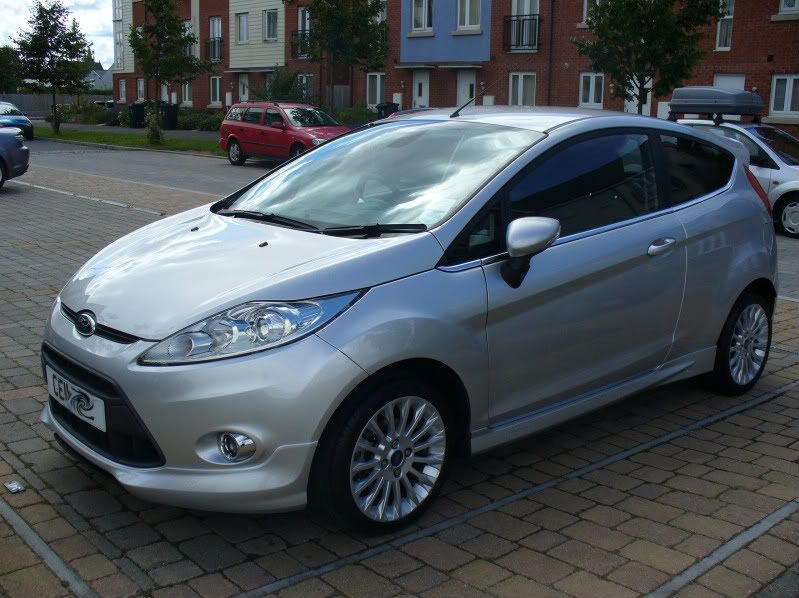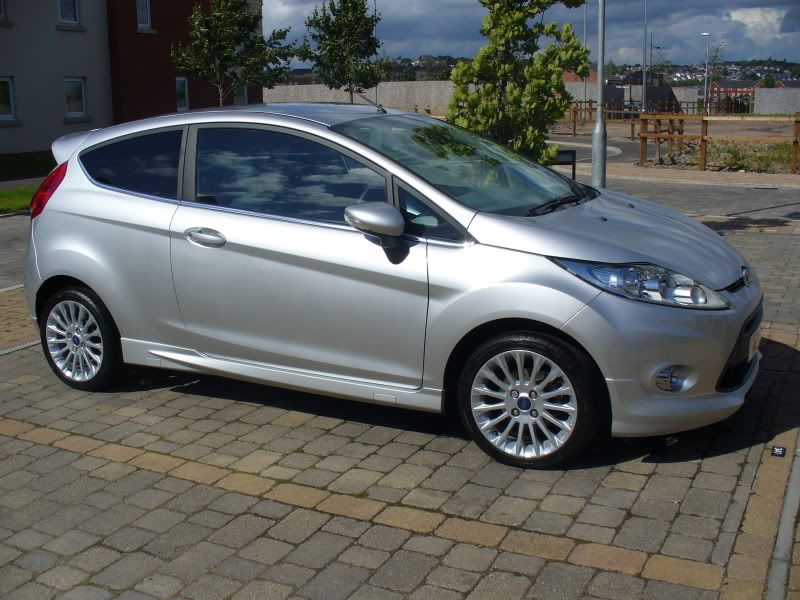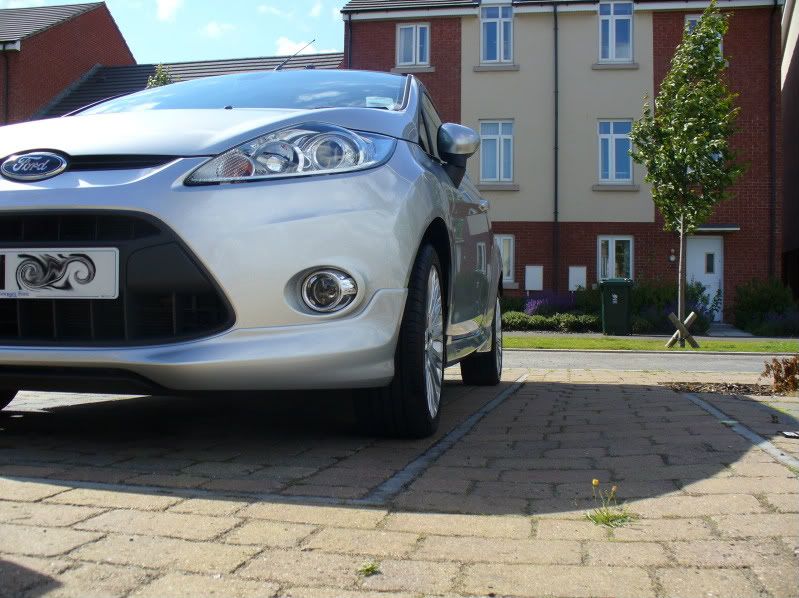 It's a 1.6 TDCI Titanium with one of those new DPF things on it. Been getting 62 mpg with it so far (4500 miles) mainly on motorway commuting, which I'm pretty happy with although a little bit more would be nice. Only came with two optional extras, those being the dress up kit and the spare wheel in the boot. Would have liked a few more but money restricted my chances.
Plans for it really are not huge as I love it as it is really, but I have a few things I'd like to do, including the debadging I've just done, to just make it perfect in my eyes and they are:
De tango the lights.
Lower it on Eibach springs.
Possibly remove all the plastic chrome crap (not a fan of this stuff).
If I can find one cheap enough and in decent nick, a black leather interior.
Sound proofing.
Maybe look at ICE but fairly happy with current setup in all honesty.
As above with leather, the 17" wheels which I couldn't afford when I bought
That's it really. Just looking to enjoy it and enjoy the cheapness of having it, £30 annual tax FTW instead of previous 200 odd. Hoping to use this site as these forums are great at getting info on various things i.e. like the problem with buckled alloys.
If any one on here is a member of FFOC I used to own a black Mk1 Focus LX that I lavished attention on. Diary is here if you fancy a look:
http://www.ffoc.co.u...wtopic&t=222761
Cheers, Matty