My name is Craig Lord, i own a 2010 zetec s in colorado red. It come with a few extra options such as: full leather interior, parking sensors, tinted windows, electric folding mirrors etc.
i have owned the car for about 3 months now and have done the following:
The day i bought it...
Full De-cat powerflow system with manifold, no sport cats... VERY loud!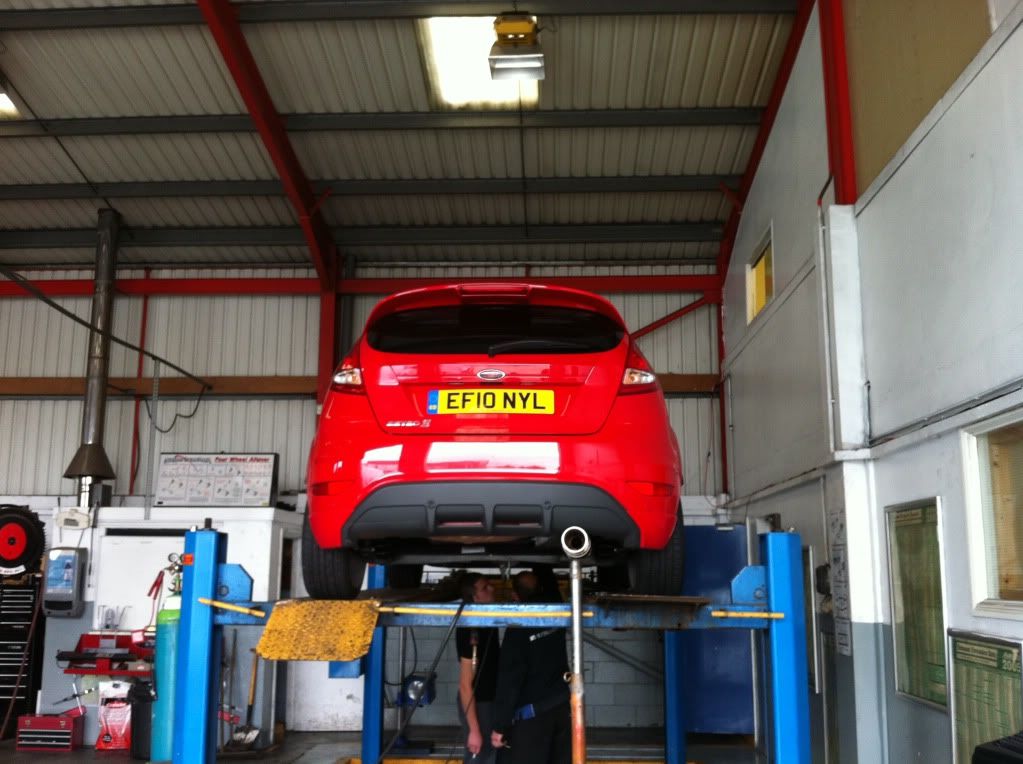 Had a look at buying some old Diamond cut RS turbo cosworth wheels...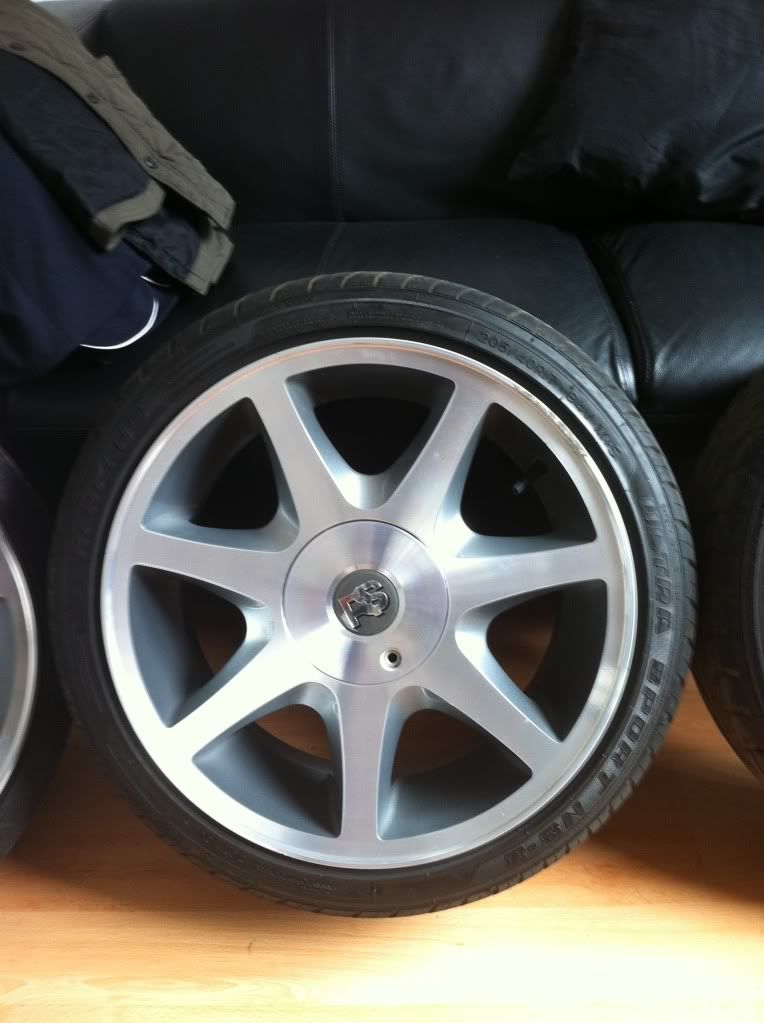 I ended up falling in love with them when i saw them in person...
de-badged and reverse lights tinted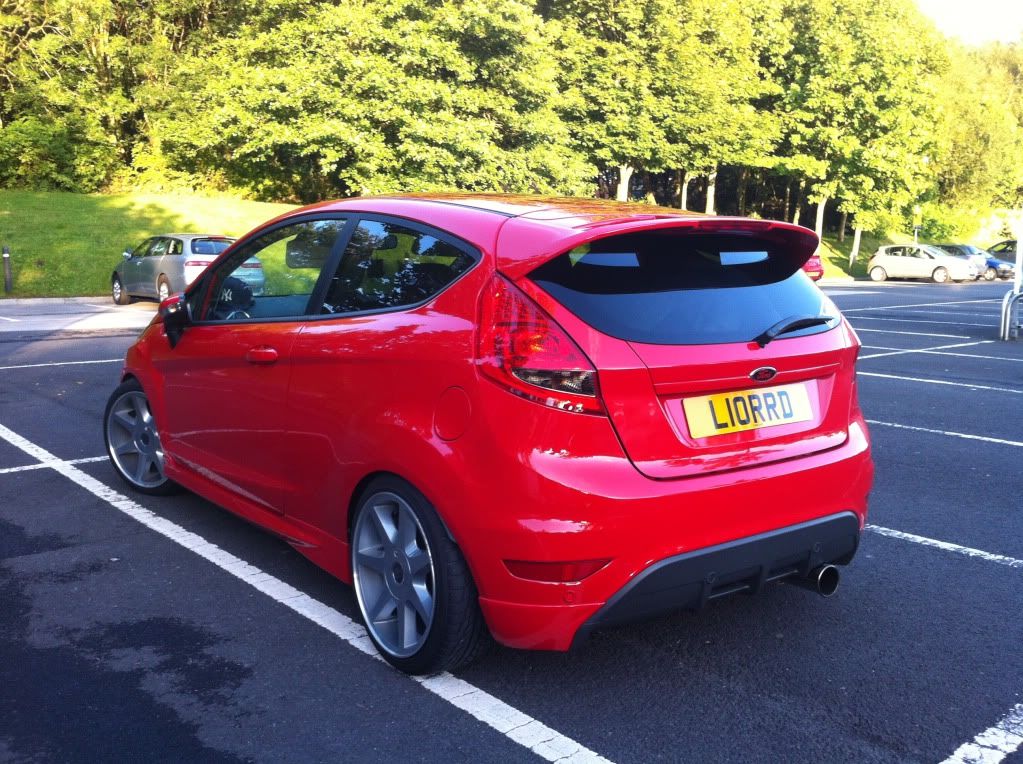 got it lowered on H&R 50mm springs
finally ive had part of the boot lid wrapped in gloss black, the back wheels have been spaced slightly, and i fitted my 6k HID's the other day and de-tango'ed the thing. finally got my Reg on aswell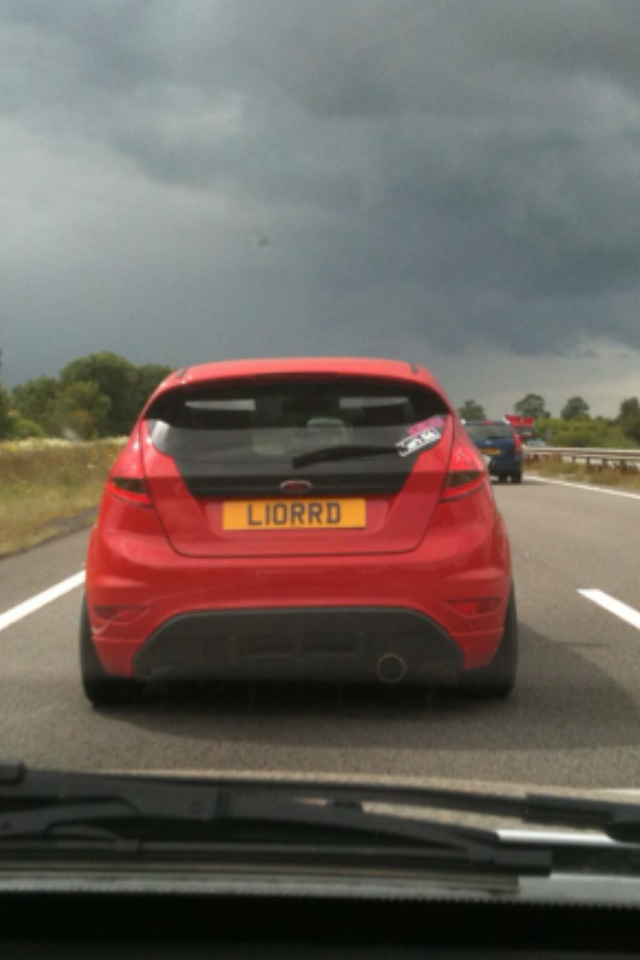 next plans:
lower and wider!
gloss black the plastics, and roof maybe.
do a bit to the engine, cams, clutch, filter and a map.
interior plastics glossed in Sea grey to match the wheels.
bigger brakes on the front, possible st150 conversion on the back.
hope u enjoyed my new little Fester