Bonjour people, long time no speak. I know hardly any of you, but i'm an annoying so and so who won't leave despite the fact that I haven't had a Ford for ages now.
Started off with my MK4 Fiesta, which i had for a year and then i came about a Mazda MX-5 which i've loved having for the last 8 months.
HOWEVER. I did some maths (for the first time in a long time) and i was spending alot of money running the Mazda, and it's getting to the point where it's probably going to start costing alot of money to start fixing.
My Mum and Dad stumbled across the offer of no interest, zero deposit finance deal on Vauxhall Corsas, so i copied them and i'm getting my very own.
The first image of the showroom tart, the second is my actual car.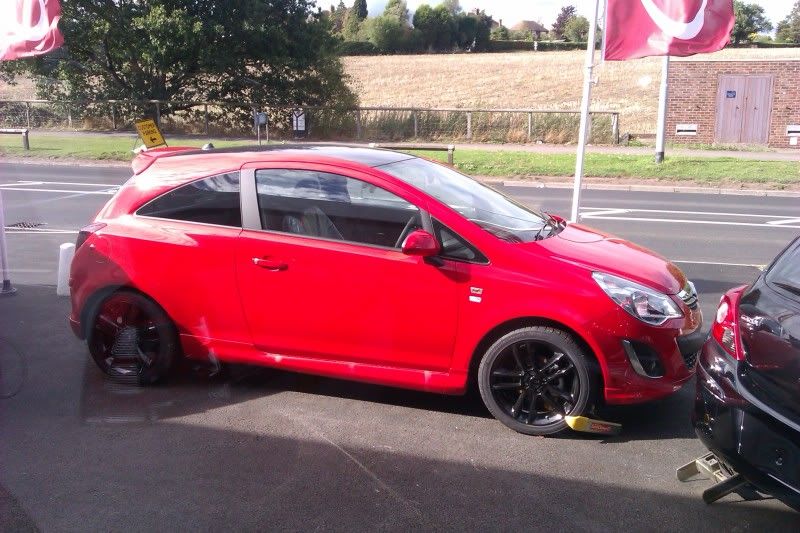 It's a brand spanking new 61 plate Vauxhall Corsa 1.2 16v Limited Edition in Red.
Various things chucked in with it, black roof, 17" black alloys, cruise control, air conditioning, tinted windows, VXR body kit, sports-style seats, leather steering wheel, trip computer. All mine for a shiny £190 a month.
As much as i love the Mazda, it isn't making financial sense any more and this finance opportunity isn't going to come round every day, so i bit the bullet. I love it.