I haven't been on here properly for a while and seeing as I just cleaned my car I thought what better time for an update.
Interior
On the inside I've changed the bulbs in the interior light for L.E.D's as they are brighter and look a much nicer shade of white/blue, I've also changed the Interior Light for one with the Submarine Red L.E.Ds that are a nice touch and match up with the rest of the interior. I've also added red L.E.D strips in both footwells and above the glovebox. I opted for Interior Pack 2 when I ordered my car so I've got the red illuminated scuff plates and illuminated gear knob; lots of red lights!
Finally put red DMB Gel Overlay on the steering wheel badge.
Submarine Lights
Comparisment between L.E.D and Factory Bulbs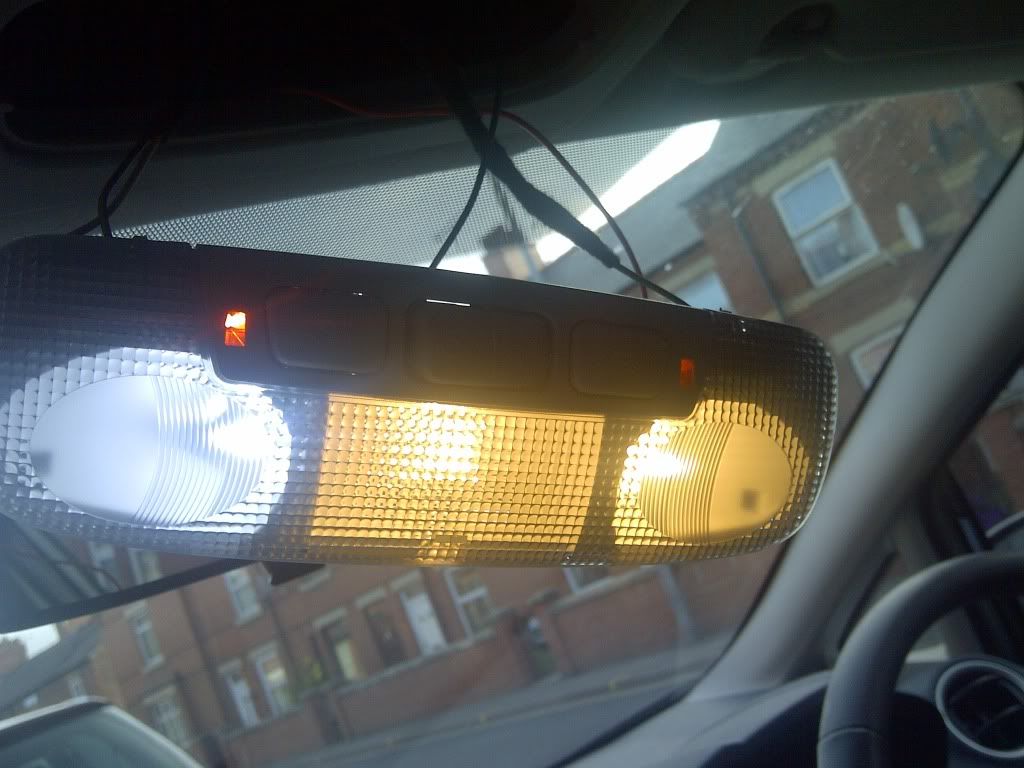 Horrid Quality