Just purchased a set of Heated Mist Type Water Jets found on the New 2011 Focus.
From Paynes Of Hinckley
H
To Purchase the Heated Version £2.93 each exc. P&P Part Number: 1708797
Click Here
Top Seller 100%
To Purchase the

NON

Heated Version Part Number: 1708796 Click Here to Contact Seller
Or Contact your Local Ford Dealership to Purchase.
Please Note: If you are unsure that you Ford has or has not got heated jets, purchase the heated version and when fitting the jets, if your system is not heated just tape the electrical plug to the water hose, the system will work just the same.
.Thanks for viewing my Guide and I hope it has helped to achieve satisfactory results.
I have created many Guides all available here on fordownersclub.com all created in my spare time,
in recent times my image host for the guides has began to charge for hosting the images that display within my guides.
So im now paying a monthly subscription in order for these guides to function,
If you would like to help keep the guides full of images,
Donations under £1.00 welcome via PayPal
Address: leonard.woods@live.ie
Thank you.
So time to get fitting
Lift the bonnet on your ford, and ensue the ignition is off, and keys out of the car,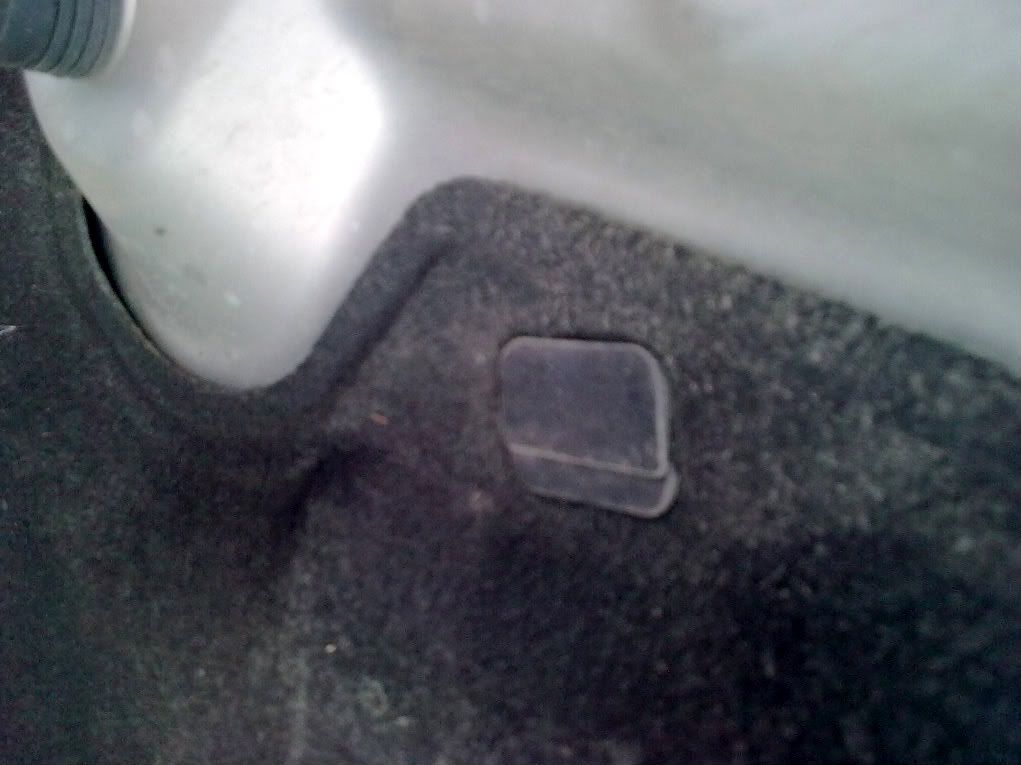 Begin to unclip the eleven clips that hold the bonnet insulation pad in place simply squeeze the two sides in towards each other and gently pull outwards then store them neatly together. Preferably cut a plastic bottle in half or an empty Pringles tin to store them all in, until required for re-fitting, this type of temporary storage is good practice for working on your car, as if one is lost this type of part can be a nightmare to replace,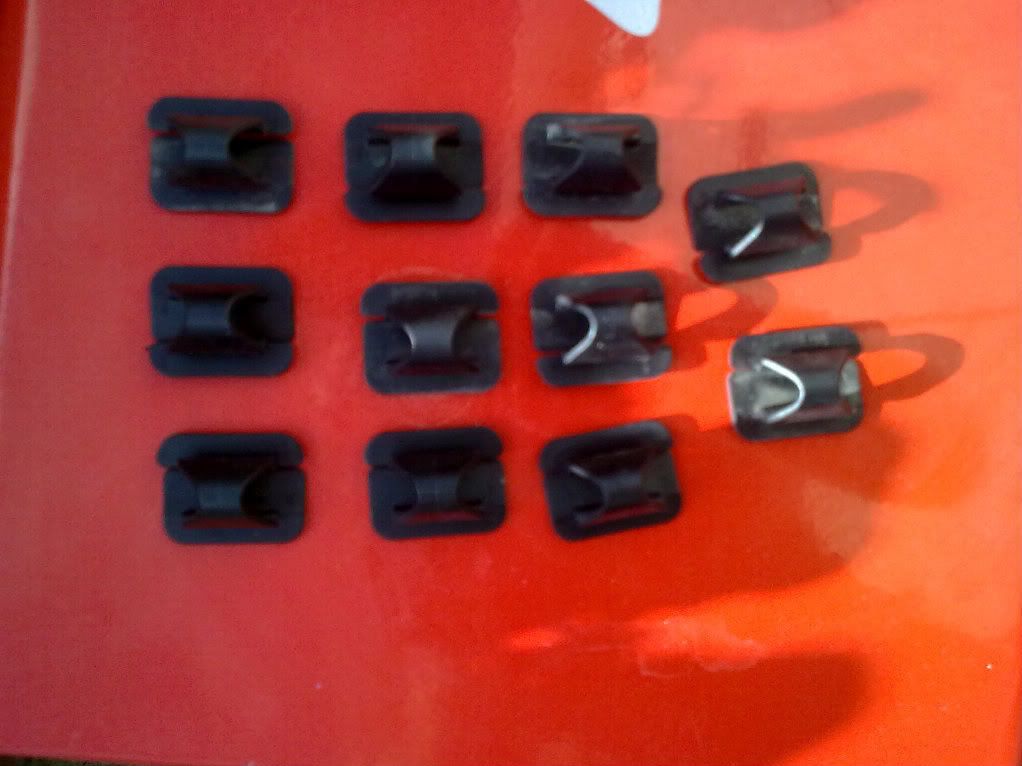 Once all clips are removed gently flap the pad down towards the engine and gently pull out away from the car in a straight line,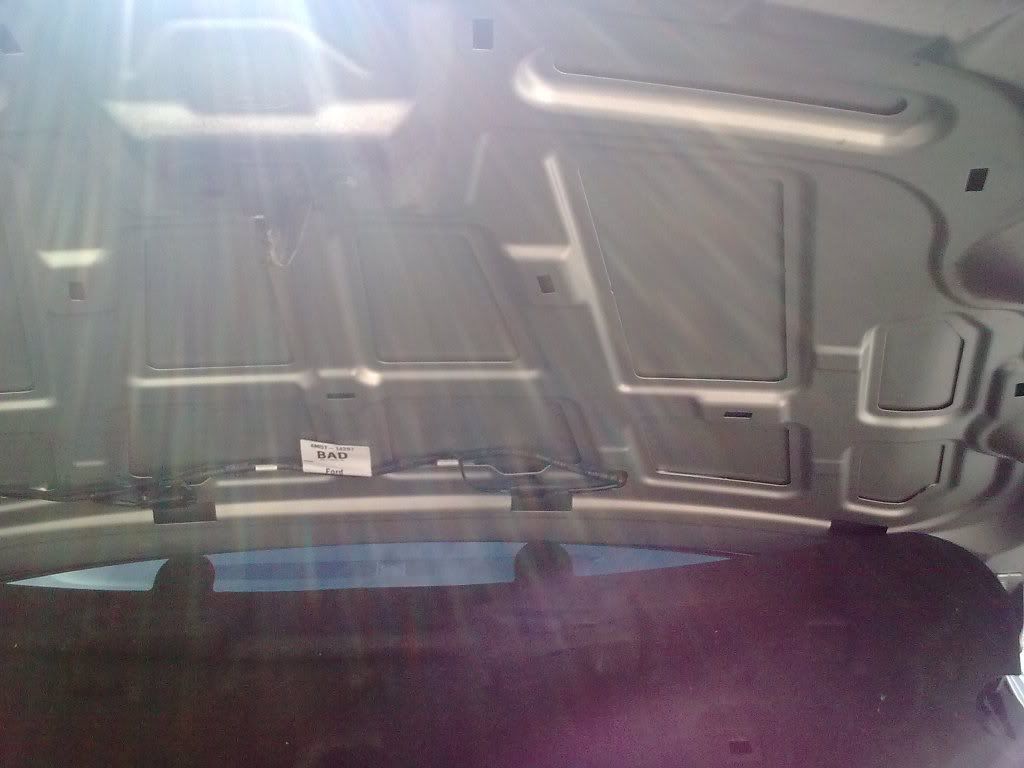 GOT A SHOCK TO SEE BAD FORD PRINTED UNDER THERE
IS mine a Reject
Store this Insulation part preferably in a vertical position, indoors away from wind, and any risk of it being stood on during the change over process,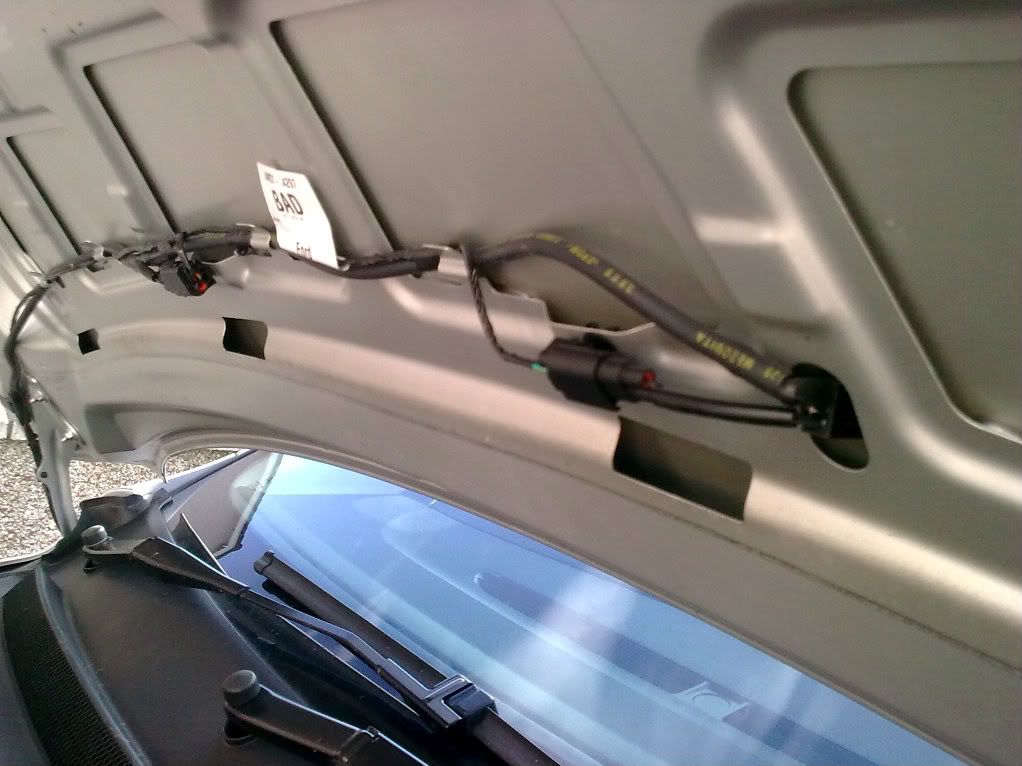 Once this is out of the way, unplug the water hose from the bottom of the current jets, by giving a gentle tug, the pipe should pop off and a small amount of water is expected,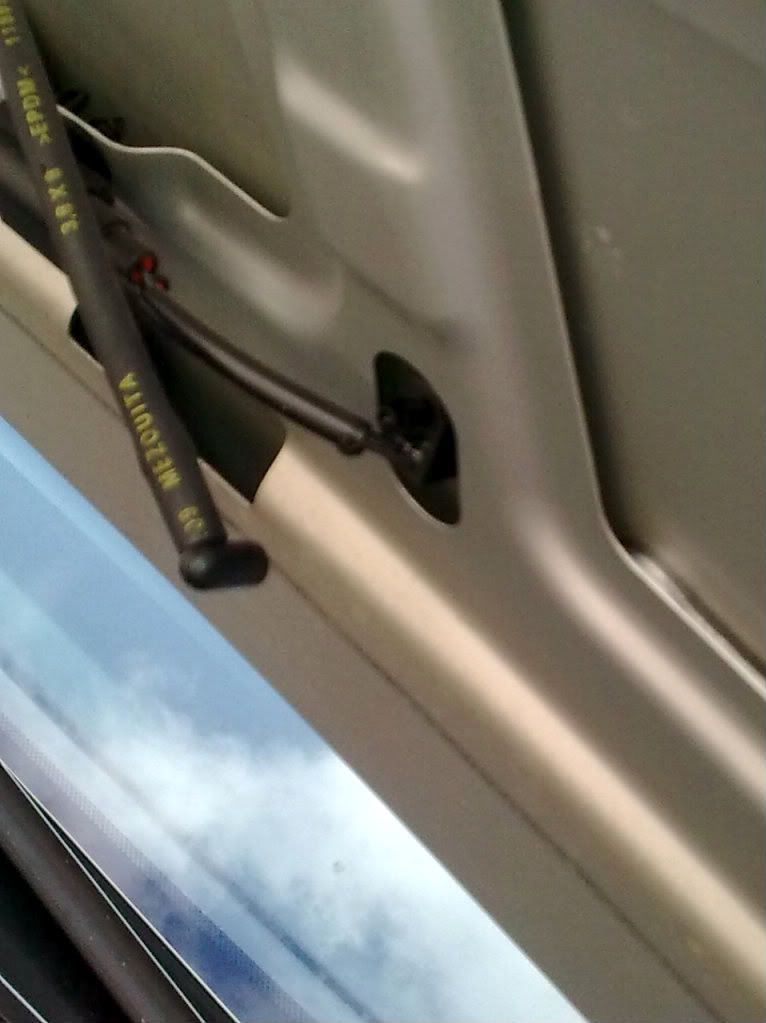 Then to remove the electrical connector use a flat screwdriver to lift the clip and slide the connector out from the socket,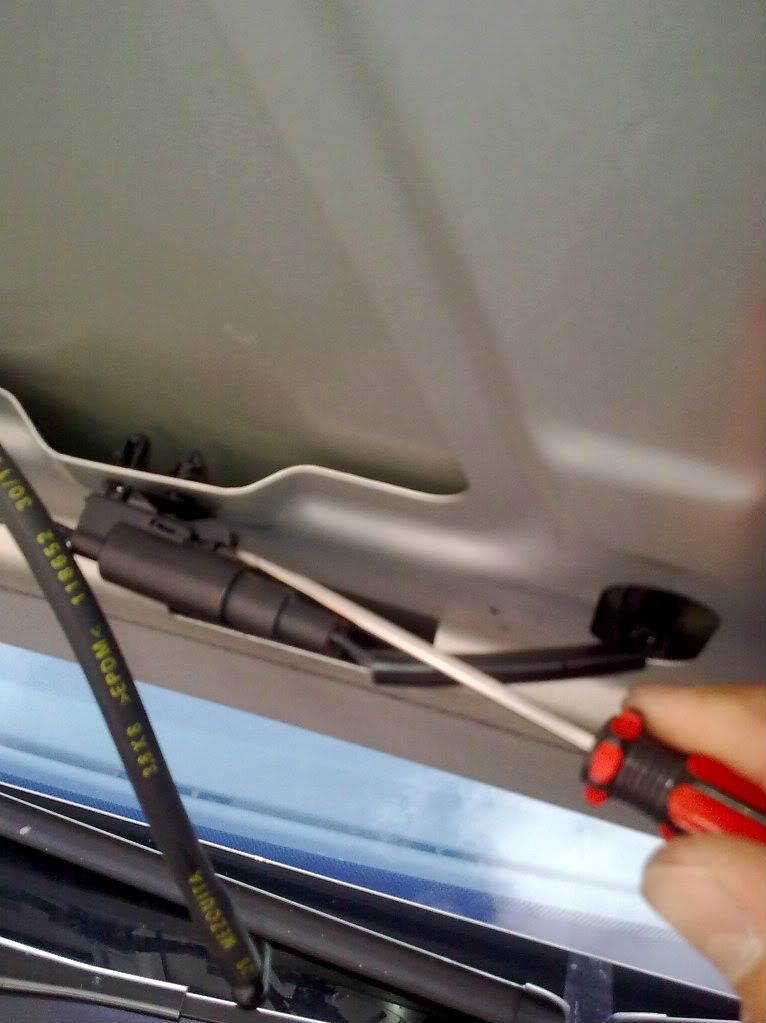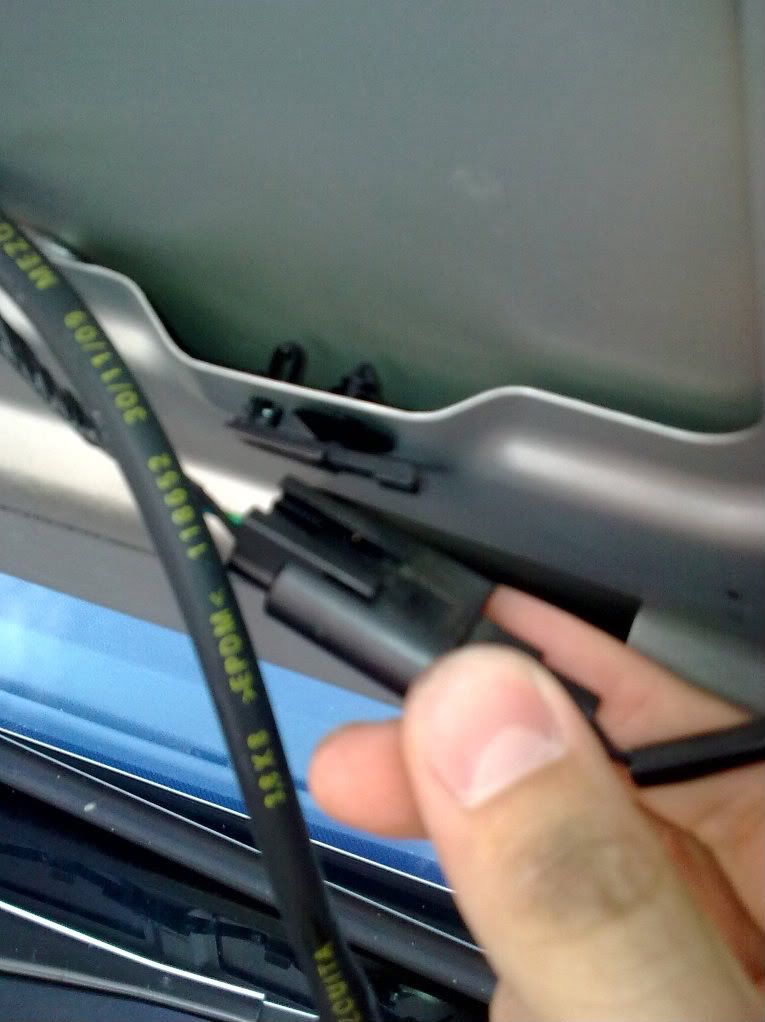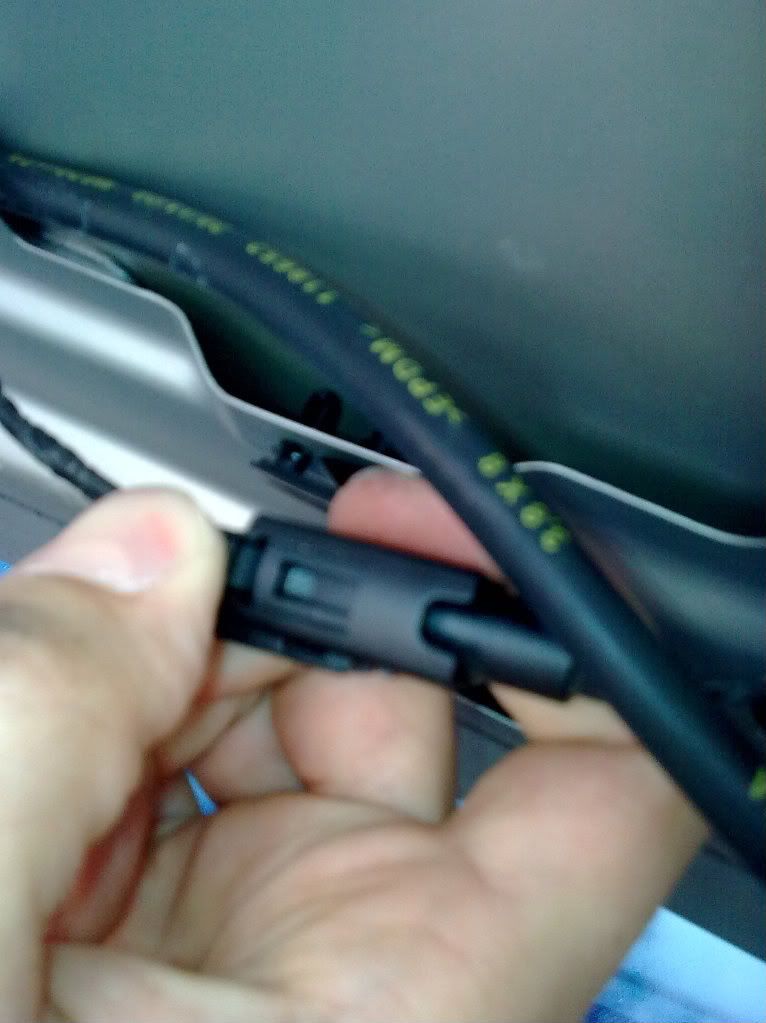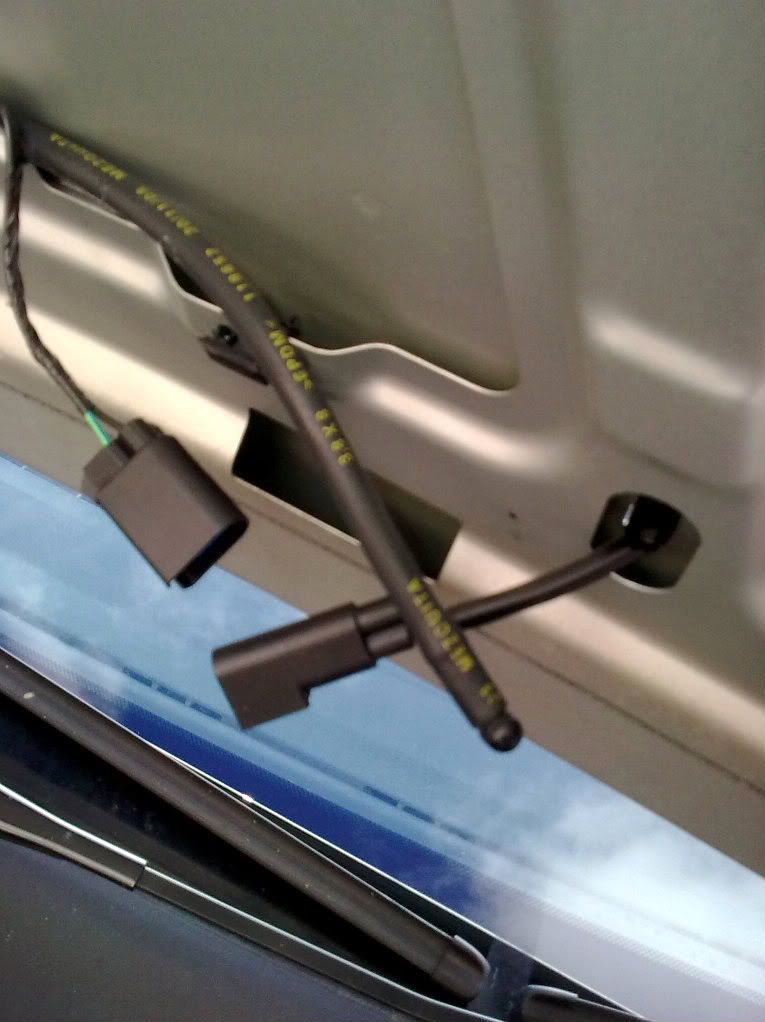 Finally as seen in the picture below, press the clip on the jet in towards the pipe and push upward to the top surface of the bonnet, the jet should pop out of place, gently remove and replace with the new type,

Continued on Next Post Below.....