Sorry if this has been done before.....
Hi guys,
Although this was fitted to a mk7 Fez, exactly the same process is followed for the Focus. Hopefully someone can sticky this into the How To for me please.
Before I start
Stuff needed: Sunglasses holder and surround (mk3 Mondeo), pencil (for marking cuttings), stanley (for cutting), flat screwdriver or something else thin for wedging unit out.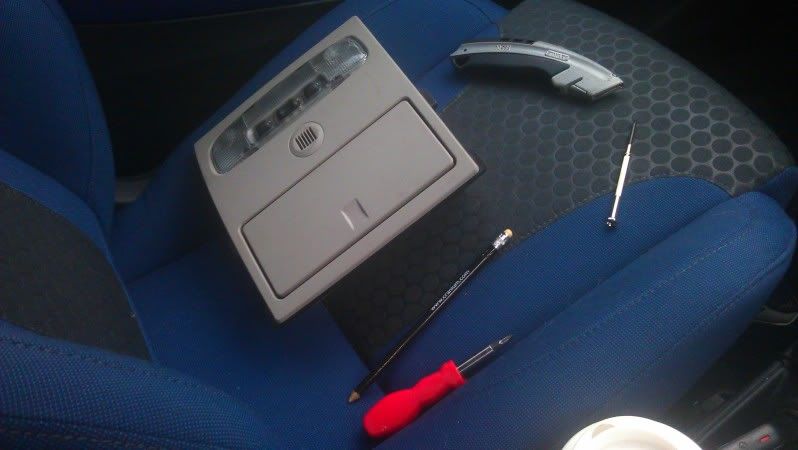 Using wedging utensils, start the process from rear of light (windscreen side)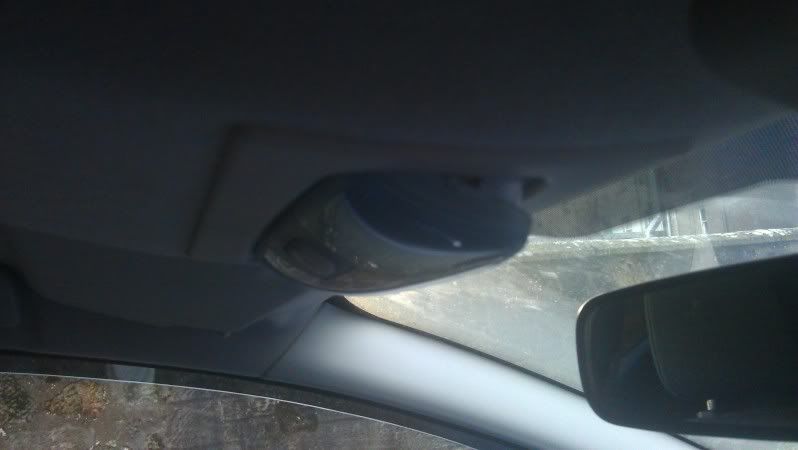 You'll be left with this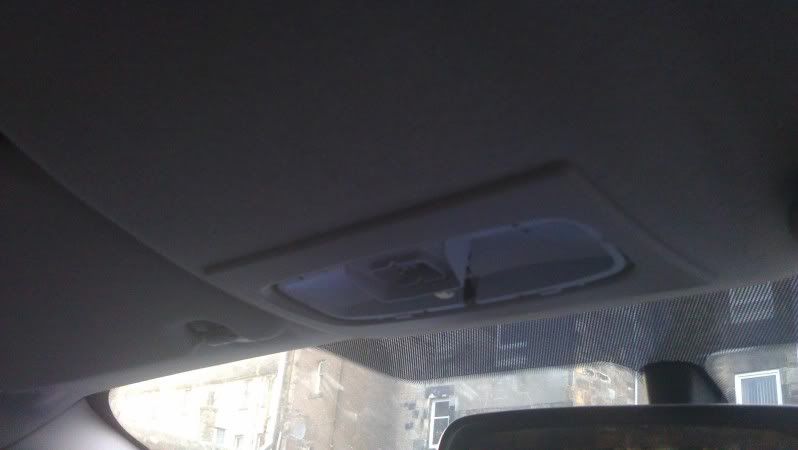 pull the unit out.... there is a couple of plastic clips you will find. Then undo these wires
Now you got a nice hole to start working from