Hello,
First let me just apologise in advance for my dumbness!
I replaced the battery on my keyfob and for some reason it wasn't working all the time when I tried to lock/unlock my doors so I openned it up again and in the process damaged one of the chips inside, so now it doesnt' work at all! Oh and I have mullered the plastic casing too!
Theses are all the keys I have...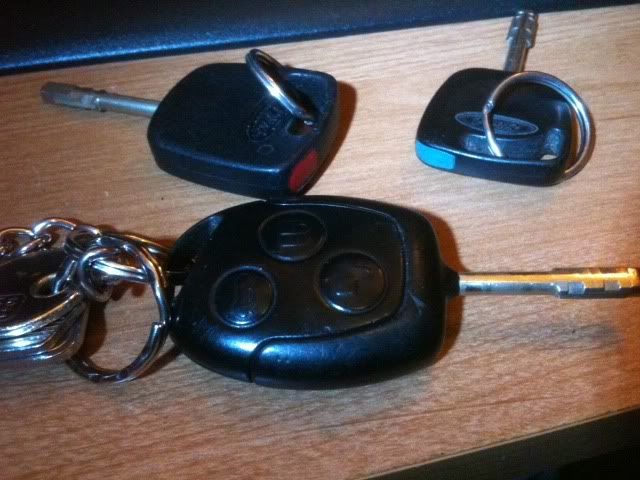 I have purchased this key on ebay...
http://cgi.ebay.co.u...em=190631500419
If I get the key from ebay cut at a local key cutter and reprogram the fob to operate my doors and boot + reprogram the the immobiliser I'll be back in business! Or am I missing something?
How do you remove the key blade from my existing fob and put it into the new casing? I cant see how to do this? I guess it would be easier to just take me existing blade with the plastic and put it into the new fob but it looks really tatty now.
Also where is the chip or whatever it is that talks to the car's immobiliser on the key? - My existing key with the 3 buttons still starts the car despite the fact I have damaged the circuit board inside the fob.
One last thing! ... I have the Red key, but the key pattern looks different to that of the blue key and the key with the fob. (fob key and blue key look the same) Im too scared to try and use the red key on my car incase I bugger anyithing else up!
Red key on the left, blue on the right.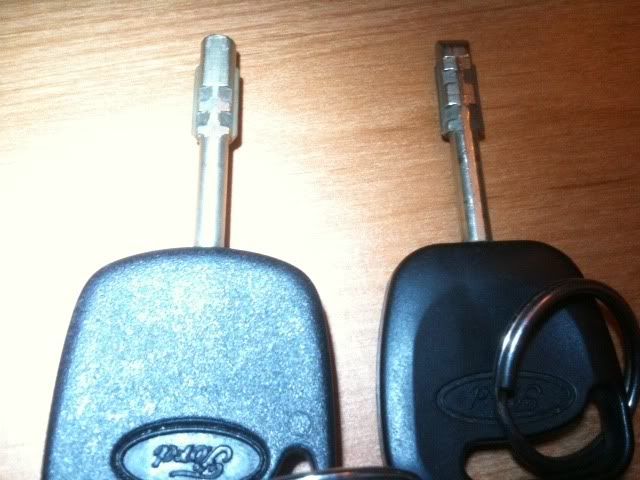 thanks for any tips!