Hi all!
Newbie here by the name of Ste... I'm from Wigan in lancs (but i'm not keen on pies oddly enough)
I'm 41, and have been a dedicated FORD nut for many, many years
I currently have a mk2 Focus, the "sensible" TDCI estate, (it's titanium spec though) 2.0 litre, with the 6 speed box, finished in sea grey... It's my 5th focus thus far, and i'm made up with her. She's now nudging 180,000 miles, and has needed nowt but the usual service parts, plus the dreaded new clutch and DMF last year
I'm getting 53.5 MPG as an average, and i've no plans to replace her just yet... If i can squeeze a quarter of a million miles out of her, i'll be a happy bunny!
( one of my previous TDDI focus estate had 334,000 on the clock before i part exed her against a slightly newer TDCI Ghia estate)
Here's my lil' baby when i first got her...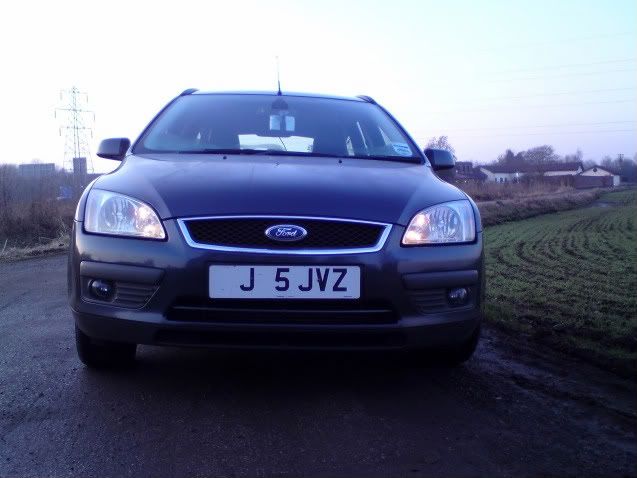 I've had a bit of a play with her since then, but i don't suppose anybody would be interested in a modified grey estate smoking diesel would they?