So other than your Ford, what other toys do you have to tinker with?
This is my other pride and joy, my race bike: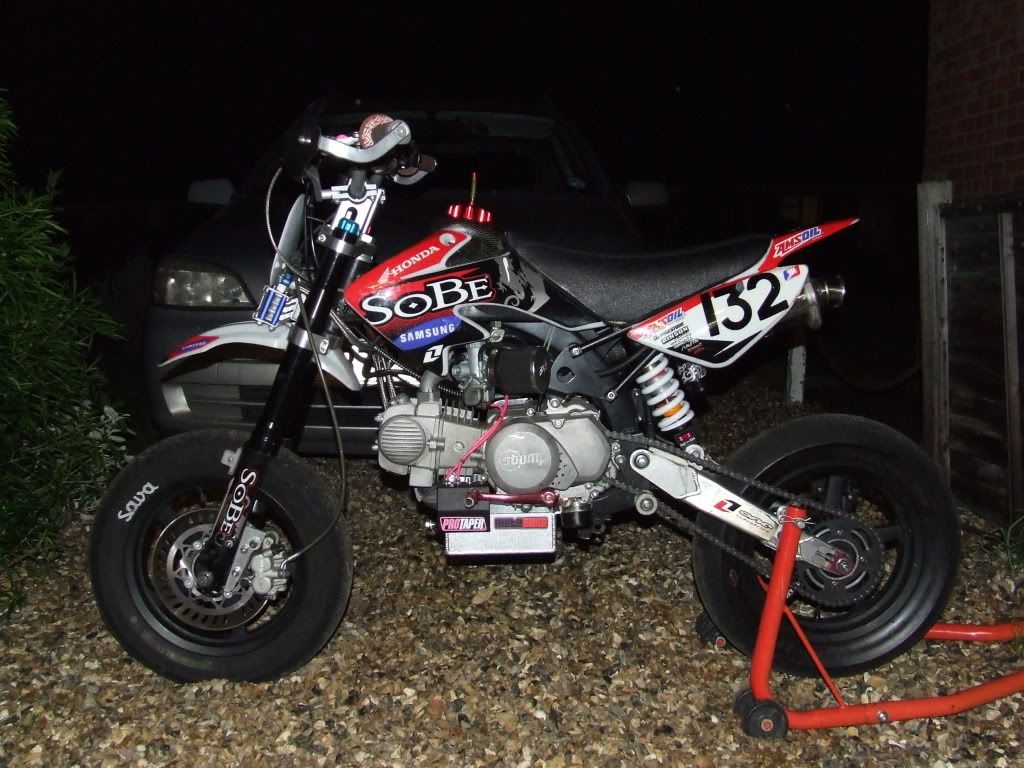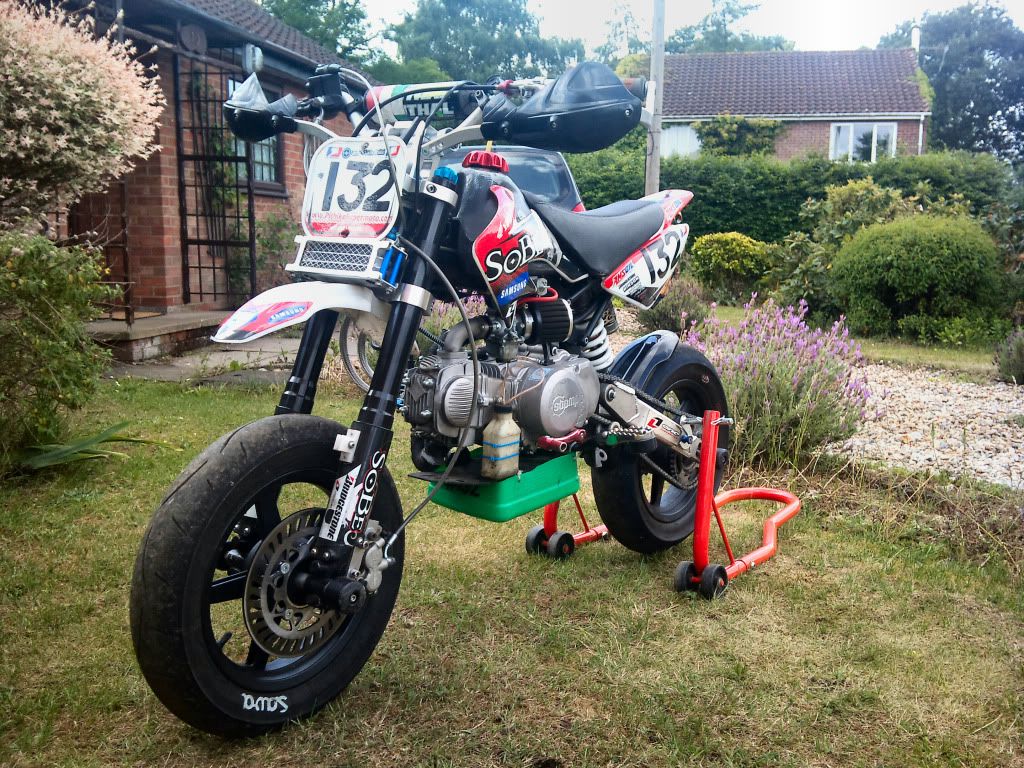 Its basically a 'pit bike' thats been converted with many other mods for tarmac track use, Theres a national series for them racing at many of the uk's best karting tracks. Its a very low cost sport and great great fun.
Heres the misses first bike I built her last year to learn on, it was really an excuse for me to have another bike..
Action shot: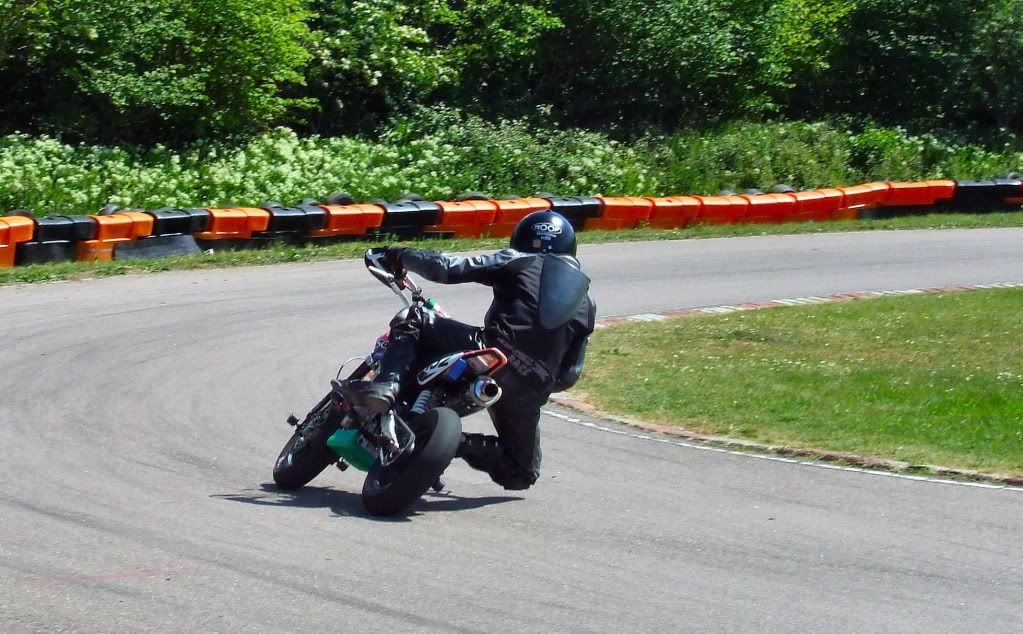 And this is the other toy, its actually my dads, still waiting for an offer to drive it for the first time though!
So post up your toys!