For any fellow members that have carried out the great "twin" reverse light conversion on their focus... Here's a "piggy back" follow up mod.
Now it's early days yet as to whether this mod upon mod actually throws out anymore useable light, but if nothing else, it looks pretty cool when viewed slightly from above, and it's only a ten minute job.
If you do a bit of search on Ebay,with "lowest price first" tab clicked, you can pick up the odd little bargain
I've used SMD LED strips with great effect on my other ford down the years, so i decided to have a play with the strips on the focus too...
I got a 120cm strip for a few quid, tapped into the reverse light circuit, warmed the bumper, and strip with a hairdryer (it wakes the sticky backing up a bit) and basically stuck the LED strip between both reverse lights, on the lower flat lip of the rear bumper (check your car has the flat lip before you click "buy it now")
The strip seems to light up the centre area where the reverse lights doesn't pick up quite so well, the strip is pretty much invisible (on my sea grey coloured focus at least) And i think is a rather tasty,discreet, and usefull little mod!
I'll shut up now and let the piccies do the talking....
My leccy mate breaks out the snips... (excuse the state of my tailgate, i'm a sub contractor courier out of my car at the mo till i can afford my own van)
Strip tapped in, placed on top of bumper to show it glow...
And then it was just a matter of waiting till night fall to get a few piccies of the light in action...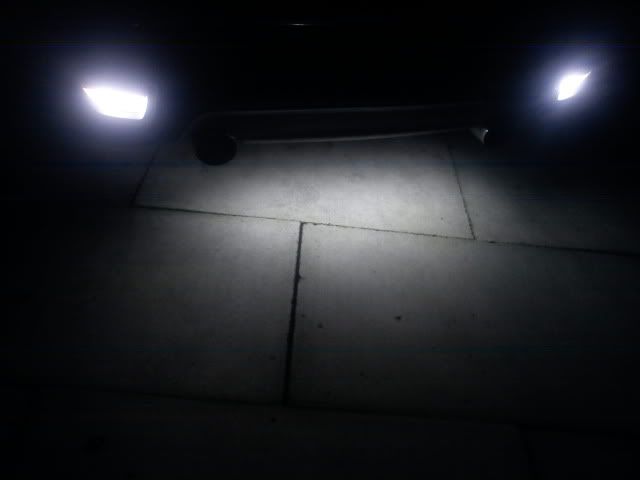 Here's how the LED striplight looks with the cameraphone touching the floor, 9 times out of ten it's viewed slightly from above, so the actual light source isn't really visible...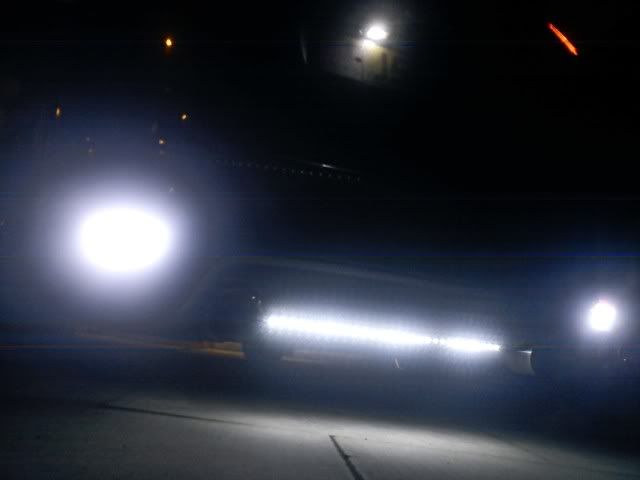 And here's the same striplights put to use on my Ford Freda....