Hey!
Picked up my S1600 on Saturday and I'm loving it. Coming from a Peugeot 206 it's a well needed upgrade!
Here's a picture of it.
Really loving the S1600 so far!! I think I'm going to do a few things to it. Ordered some Team Heko wind deflectors and some white and black DMB badges. Possibly remove the rear fiesta badge. Window tints.
Hopefully going to get one of these fitted
http://www.pumaspeed...Valance_929.jsp
really love the RS look... just the price that puts me off a bit.. but what are credit cards for eh
Havnt taken many pictures of the new car yet but will get some good ones soon.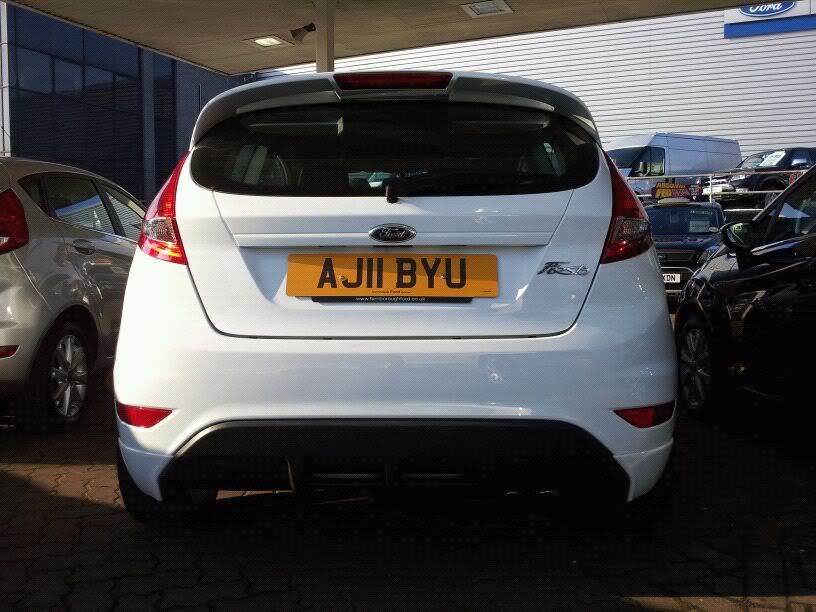 Any other suggestions for mods/upgrades would be welcomed.