Let's chuck a couple of these in to set the scene...
All summered up?
Well, with any luck, that's the last we've seen of the gritters for a good few months, so it was time to put the ST alloys in to their "winter wheel" storage, and time to break out the shiny new polished face ST summer rims
Now i know the new wheels will soon have white corrosion streaks across the polished faces as soon as they get stonechipped and moisture creeps under the lacquer... Or will they?
I took the brand spanking new alloys straight over to the bodyshop... They flattenned off the new wheels, and applied many coats of fresh lacquer over the top... My thinking? Stones would have more layers of lacquer to break through to reach the polished surface underneath... Well, it might work!
We shall see...
Winter wheels on....
Summer wheels on....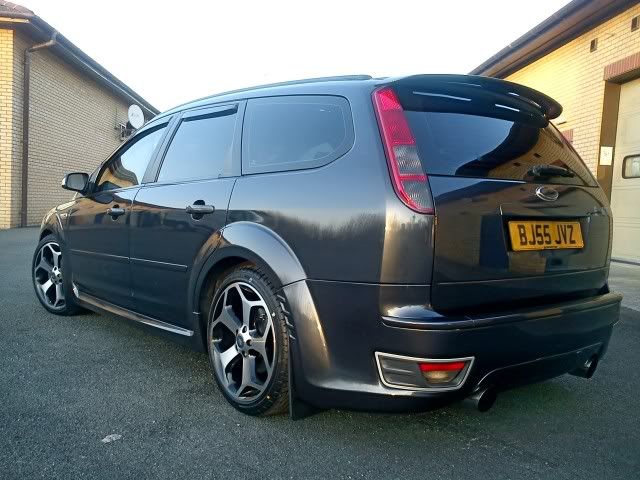 Forgive the muck on the wheels, the tyres had just been mounted, so they were thick with tyre soap, oily fingerprints etc... plus the car was dirty as i'd used it for work...
They did look absolutely belting in the bright sun in the shop windows that i passed though...I'll give the fresh lacquer another week or so to fully cure before i give them a really detailed polish to remove the slight swirl marks left by the polishing mop...I swear i'll cry if i see a gritter truck now though!