went to the dealers today about a worn mark in the paintwork above the boot section. the guy at ford gave me these two pens free of charge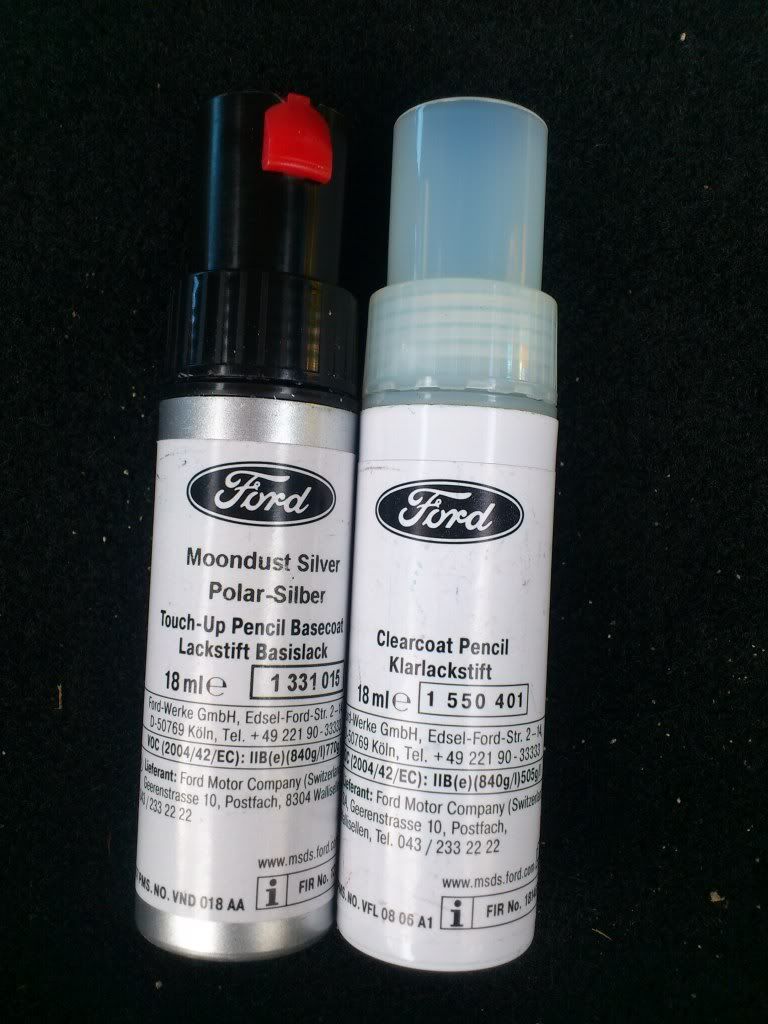 is there any tips or advise anyone can give to me with regards to applying them?? or is it as straight forward as painting on the colour with the small brush, then going over the top with the clearcoat??
also if anyone has used these before what is the finish like??
thanks in advance for any help!!