Hello all.
Thought I would share some pictures of my Focus TDDi Zetec, the "Bicentenarian". Some of these may have been posted here before. If that's the case, I apologise.
Some of you will recognise my car, anyone who's been a member of the FFOC for a while will know it. I say "for a while" as I stopped using the FFOC. Trying to get into the club scene again, so here I am.
My car stayed more-or-less the same for a good while, but the last 12 months have seen some big changes. Sadly, one of those is the onset of rust, I am currently in the process of getting that all sorted out. First up will be a replacement tailgate (again, long-time members of FFOC will recognise it...). Then I need to source some replacement doors due to rust on the bottom lips. However, those aside, here are the changes that have happened over the past 12 months:
*installation of oil pressure and boost gauges. Still an unfinished project as I need to finish filling and sanding the housing and get it painted
*installation of a full black leather Recaro interior from an ST170, with heated front seats, and the drivers seat electrically height adjustable
*Replacing my tail lights with Ultra LED "techno" lights, the smoked variety
*Refurbing my alloy wheels to black
On the to-do list are:
*Getting the tailgate I have acquired painted and fitted to the car
*Replacing my headlights - thinking of going for some ST170 headlights, with clear indicators of course!
*Replacing my rusty doors (3 out of 4 of them are rotten).
Anyway, enough talk, here are the pics
Lovely black leather recaros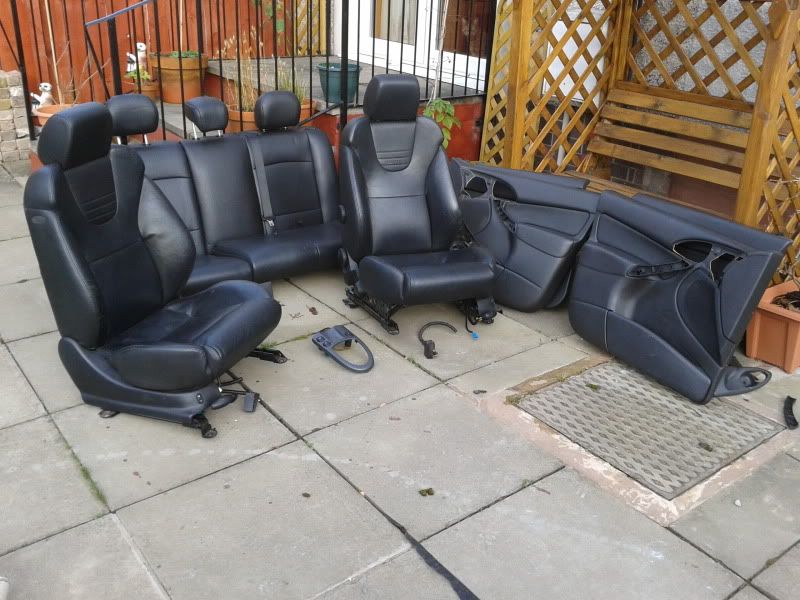 Oil and Boost gauge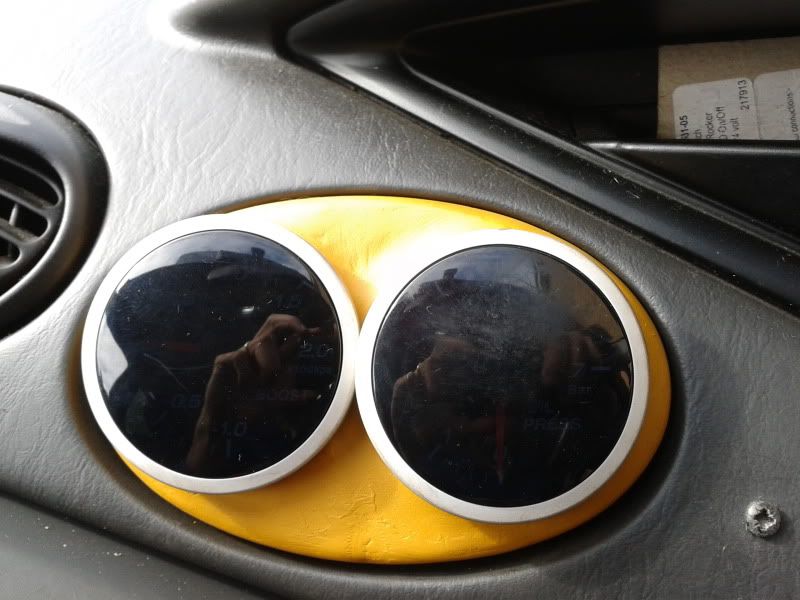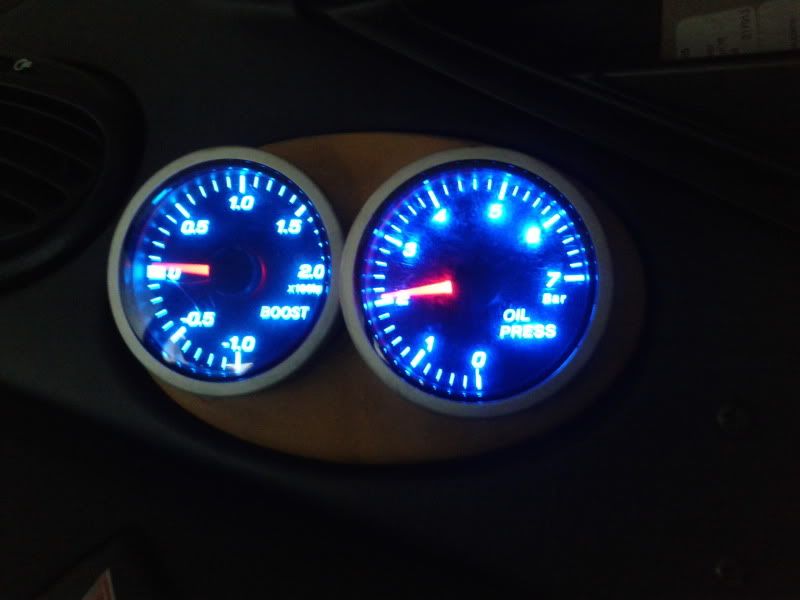 Tail lights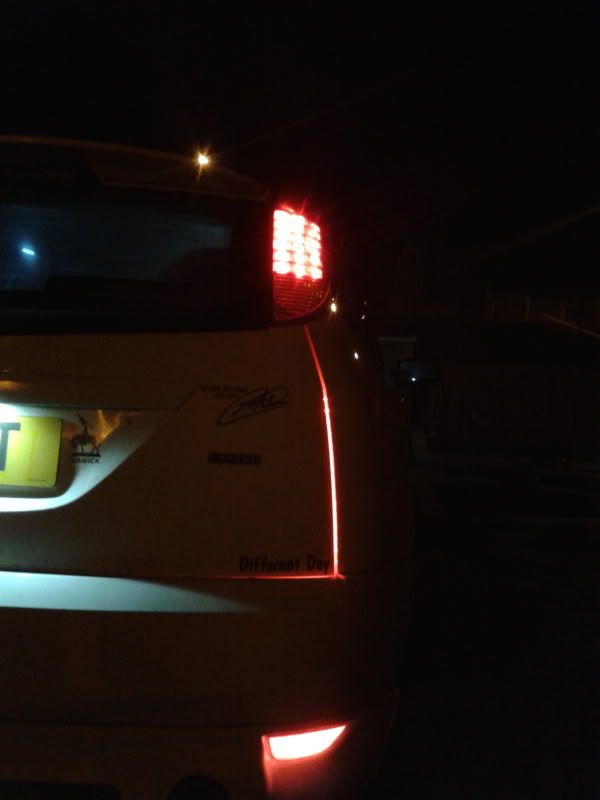 Alloy refurb
- I am undecided whether to go with black bump strips or not, hence why only one side is done. I didn't paint them, all I did was stick some black vinyl on them. Quite happy with the centre cap decals as well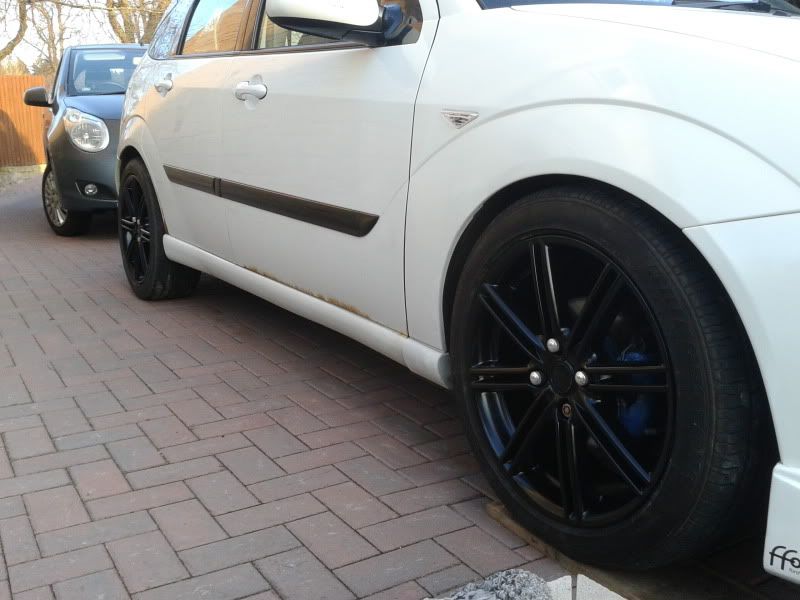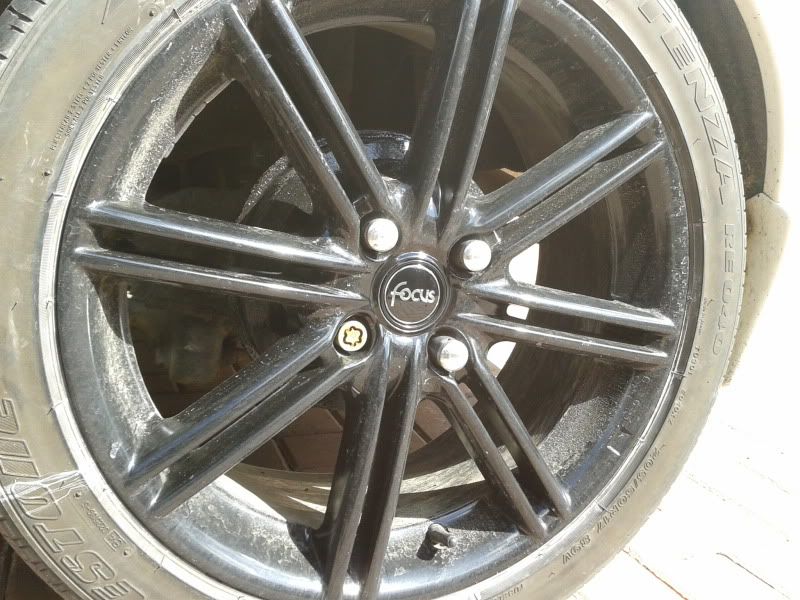 My mother-in-law is an avid quilter, here's an example of her handiwork
So, who does recognise this boot? It will change slightly before it's fitted to my car...
I plan to change my headlights. Over a year ago, I installed some LEDs in as sidelights, but they are quickly dying out, and I am NOT opening these up again!
I don't know how this got in there...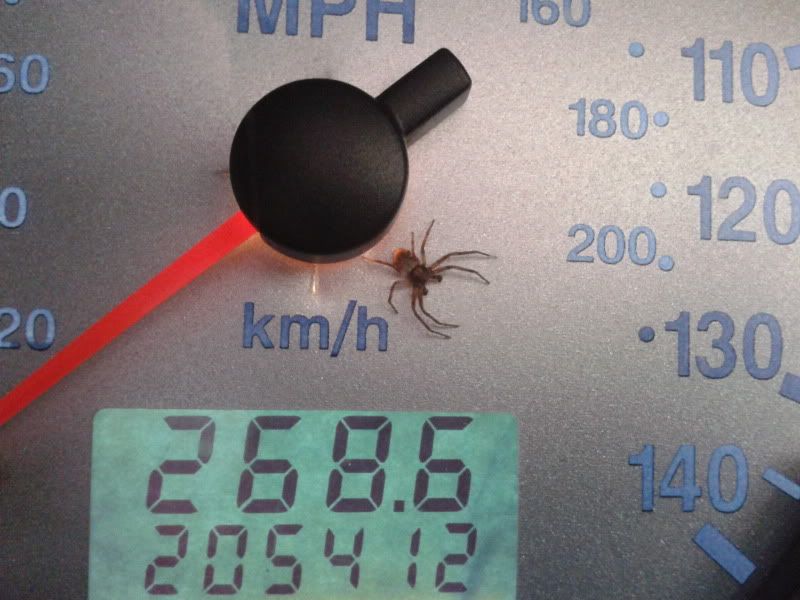 And my cats seem to like my car...
Any comments welcome
-T