Hi guys
i know there has bin a lot of talk about this
i am wondering the same pretty much
i have lots of plugs spare all over the car to which i will provide pics to shortly.
i ready elsewhere that if i have the blue plug and a green plug on the seat side loom im good for my heated seats.
on another note in the fuse pannel pic, well my booklet says which fuse is for heated seats but there is no fuse presant nor does it have the pins inside to hold a fuse !!!
what im wondering if any1 can help me with or provide wiring diagrams etc etc is if i can wire my seats up to make my bum warm on a mornign hehehe
ok so on with the pics
this is the fuse pannel holder, notice top right fuse at the side of the 25A fuse>> and pins not presant for the heated seats !!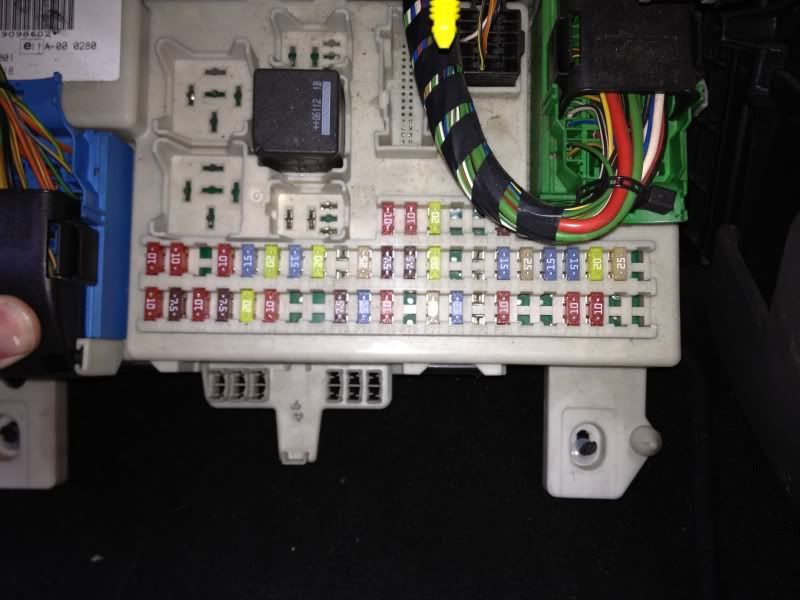 this is the car side loom that goes to the seat plug. notice all wiring is presant compared with the next pic for the seat plug blue and green plugs..
seat plug with most plugs presant. not sure why the blue plug has 2 pins and the green plug has 1 pin !!
is this cos its just a simple on or off for the seats !! or are they temp controlled ?
i remember swapping over the pre tensioners and that had 2 plugs on. i belive the other one was for the side airbag.
center console blanking plugs removed. with a connector block behind each one !!!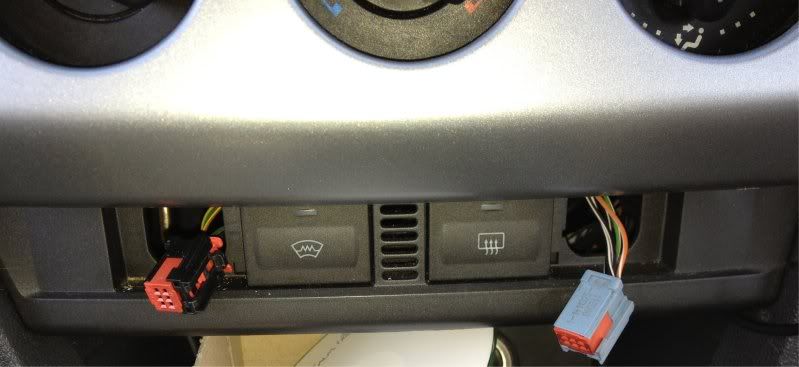 left plug, with 2 wires in the loom.
right plug with a good few more.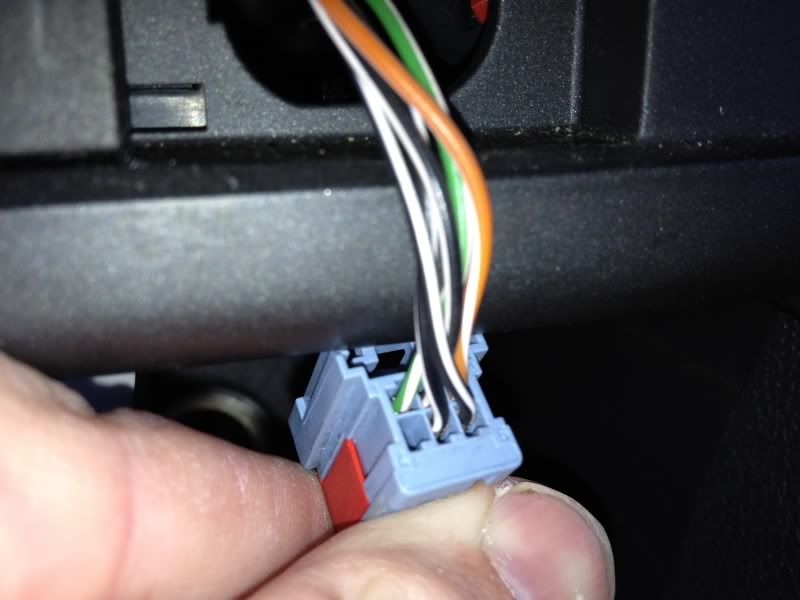 left plug found at the side of gear stick...
right plug found at right side of gear stick
so there we have it.
im not sure what may be missing from my car
im ok with wiring up and even may be able to put a fuse holder in there for the heated seats.
can any1 explain what these other plugs are that ive found
thanks
dave