Introductions .....
Started by
Ahmet
,
Feb 19 2005 01:47 AM
163 replies to this topic
Posted 12 November 2008 - 10:20 PM
Just to say Hello to one and all
---
Have something to contribute?
Sign in or register to start a topic...
Posted 28 November 2008 - 11:43 PM
Hi all, My name is wayne, married, 3 kids,Drive for a living and i own a 98(s) Escort Estate GTi and a (51)Mondeo 1800 duratec!! thanks for any future help guys n girls

---
Posted 27 December 2008 - 10:16 AM
Hi folks,
I'm Dan, from the little town of Worksop (England)
I'm 26 years young.
I own an 05 Mondeo TDCi 115 in silver.
I'm the director of coolpix(Worksop) Print&Design Ltd.
I have a wonderful girlfriend called Ashleigh who is currently carrying my baby. She's due in April.
Hi everyone
---
Posted 30 December 2008 - 04:46 PM
Hi all, my names Scott and i live in the city they call Deva which is Chester, North West of England, i have been driving and loving every moment of it a Focus ST170, this is a return to Fords after about 20 Yrs when i had a Fiesta XR2, since then iv'e owned a Peugeot 205 Gti, Alfa Romeo 145 CloverLeaf and most recently and most disappointingly a Golf GTI, but i'm loving the ST and hope i have a long and loving relationship...........!!! "Hello All"

---
Posted 30 December 2008 - 07:27 PM
Hi and welcome to the club to all of you that i havn't previously welcomed.

Hope you enjoy your stay as the forum is growing every day

---
Posted 01 January 2009 - 03:04 PM
hi my name is paul i drive a 1.3 ford fiesta finnese i have just put a powerflow exaust cat back system and a green panel filter. i live in carshalton surrey and i am a paint sprayer
---
Posted 07 January 2009 - 08:46 PM
Hi, I am Andrei.
Nice to meet you all.

---
Posted 07 January 2009 - 10:22 PM
I'm from niteroi ( a city near rio de janeiro , 13km of distance , one bridge only heheheh ) , 23 years old, single , i have a '01 ford focus 1.8 ( zetec engine )

my car is original .. the money goes to beer and fun

see ya

---
Posted 13 January 2009 - 05:15 PM
Hi all,
i am Bob From aberdeen-shire Scotland, had loads of Fords including:-
Fiesta mk2 XR2 twin 40's, Sierra mk1 2.8 XR4x4, Serria mk2 2.9 XR4x4, Serria mk1 2.0 s twin 45's, Serria mk2 2.8 Janspeed Turbo XR4x4, Serria mk2 2.8 Ex Police Estate Ghia 4x4, Escort Series 2 RST standard, Escort Series 2 RST 210bhp, mk6 RS2000 weber alpha throttle bodys ,
Capri 3.0s with 3.1 engine and holley carb, 2WD Sierra sapphire cossy 350bhp,
mk2 Mondeo ST24 mk3, Mondeo 2.5 Zetec s mk3, Mondeo 2.0TDCI 130 Zetec s,
And now got a S-max 2.5Turbo only mods so far is New Dotz 19" Alloys (pics soon) and eibach springs (not Fitted Yet)
But this this year is the year for lots more
---
Posted 20 January 2009 - 08:37 PM
Hi, I'm Sam and I'm from Noth London.
I drive:
1995 Fiesta Quartz
1.1L
Mods include: New headunit and complete set of new speakers including the sub.
Alloy Wheels
Cigarrette lighter
Tinting headlights
Bumpers changed to an SI set
Full SI interior
rust
Future mods are tinted rear windows and possible lowering but can't afford the insurance as it is hence why I didn't get a nice new mk6 or something.
---
Posted 22 January 2009 - 11:48 AM
Hey all
Not to sure if I have already introduced myself but oh well I willl do it again.
I'm Jess, I'm 19 and live near Manchester.
I drive an S reg Ford KA
1.3... Having some work done to it at the mean time so might make a progress thread up in the KA section and let you know how it's going.
Hope you're all ok
If anyone else is from around the Manchester/Stockport/Cheadle area then there is a club around this area which I'm a part of called www.kroozinnorthwest.co.uk if anyone want's to join us on any meets or events then don't hesitate to join us
Jess
---
Posted 27 January 2009 - 10:41 PM
Ive already replied in the intros bit, but Im Kat from Yorkshire and have just bought a 1.7 Ford Puma, R Reg.
Looking forward to chatting to folking and learning if there are any mods I can do to my car.
Kat x
---
Posted 20 February 2009 - 11:38 AM
Hello

I'm Valerie and from East Yorkshire have owned loads of focus's fiestas, a puma. now currently own a Mk2 Focus 2.0 tdci titanium and a Mk5 Fiesta

Focus has - msd kit, msd grill, 18'' ace, piper quad exit exhuast, colour codded all round, ice.

Fiesta is standard at momment give me time tho!

---
Posted 10 March 2009 - 06:54 PM
So ..... who's who then on this ford owners club ?

What ford do you own, how much have you spent on mods ...... what do you do for a living ? ...... where are you from !


I'm from London , 22 years and single. (mods to car & car to be added!)



........... who's next then ?
hi im jay from the east mid iv got a 04 silver st170
plenty of ice in it
piperx viper
mondeo st side repeaters
& a few other bits
CAN SUM 1 TELL ME THE NAME OF MY FRONT SPOILER AS I NEED SKIRTS TO MATCH
Theres a pic of it in focus gallery.
not many mods yet as i brought my mrs a 56 plate fiesta st in blue. as her met purple merc A class was'nt good enough any more. i also have cagiva mito which my mrs cant touch me on which makes her aggressive lol
---
Posted 23 March 2009 - 10:55 AM
Hello there.. Im Debz and im from Cardiff... I couldnt find a place to post members pics so I will post 1 of me and car on here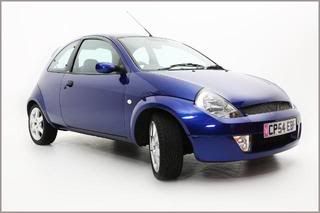 IM THE BLONDE ONE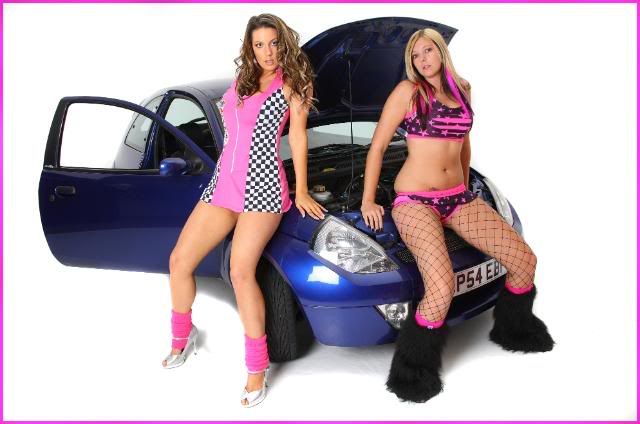 ---
Have something to contribute?
Sign in or register to start a topic...
---
Not what you're looking for?
Register now, we have a huge community of enthusiasts to answer any questions you might have
0 user(s) are reading this topic
0 members, 0 guests, 0 anonymous users