Hi all,
Whilst looking around on the Internet for a cheaper alternative to Ford's factory fit DVD headrests, I came across this site:
http://www.acesdvds.co.uk
Anyone wanting to fit DVD headrests to their car really can't go wrong with these all-in-one headrests with integrated 7" screens and multi-format DVD player.
The screens shouldn't present too many problems to any competent ICE installer, and will take around 2 hours to install although anyone not so competent should leave the install to the professionals.
Here's one I done earlier...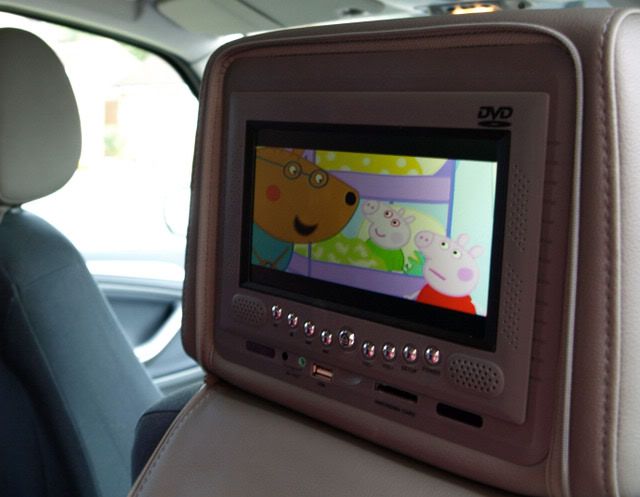 The main reason I purchased these was primarily I wanted a DVD player to keep the kids amused on long journeys, but these units offer so much more there is literally nothing on the market that can even come close on spec.
Apart from a DVD player that plays all known formats, you get a digital media player that can play files stored on usb memory stick including DIVX and MP3 - and a 32 bit games console thrown in too!
The gaming hardware is based on the open source Native32 games engine and can play games downloaded for free and legally from
http://www.native32.com/english/
The units also come with a pair of wireless game controllers and a disc packed with games to get you started.
Also included are a pair of wireless headphones, a pair of slim remote controls and all necessary wiring.
The headrests best feature though is security. When you leave the car unattended you can zip up a screen cover to hide them from prying eyes.
The headrests are available in 5 basic colours, and for an additional cost they can be ordered in any colour of your choice to perfectly match your cars interior.
Also if you contact Dave via the website/telephone and mention that you are a member of the Ford Owners Club you can get an addional £9.99 discount!
He can also provide an installation service within 40 miles of London (please phone to check your area).
Now where's that popcorn....