Just upgraded the standard 4 spoke steering wheel on my Focus to a tasty 3 spoke RS wheel.
I covered the original plastic..yes plastic...wheel with a leather cover from MR Steering (ebay jobbie). Had to stitch it on. In fairness it was a big improvement to the plasticy feel. I also carbon wraped the silver surrounds in a bid to make the wheel look smaller.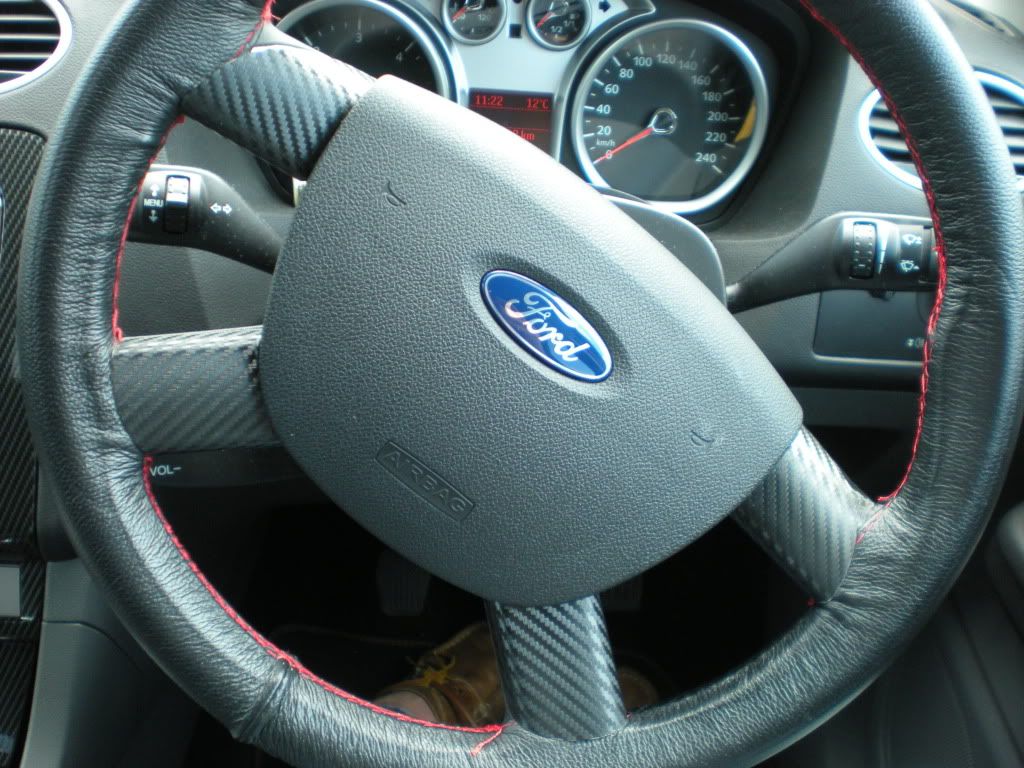 Discovered (cheers Lenny) that a 3 spoke wheel will fit on I got a nice RS leather wheel from a scrappie complete with airbag.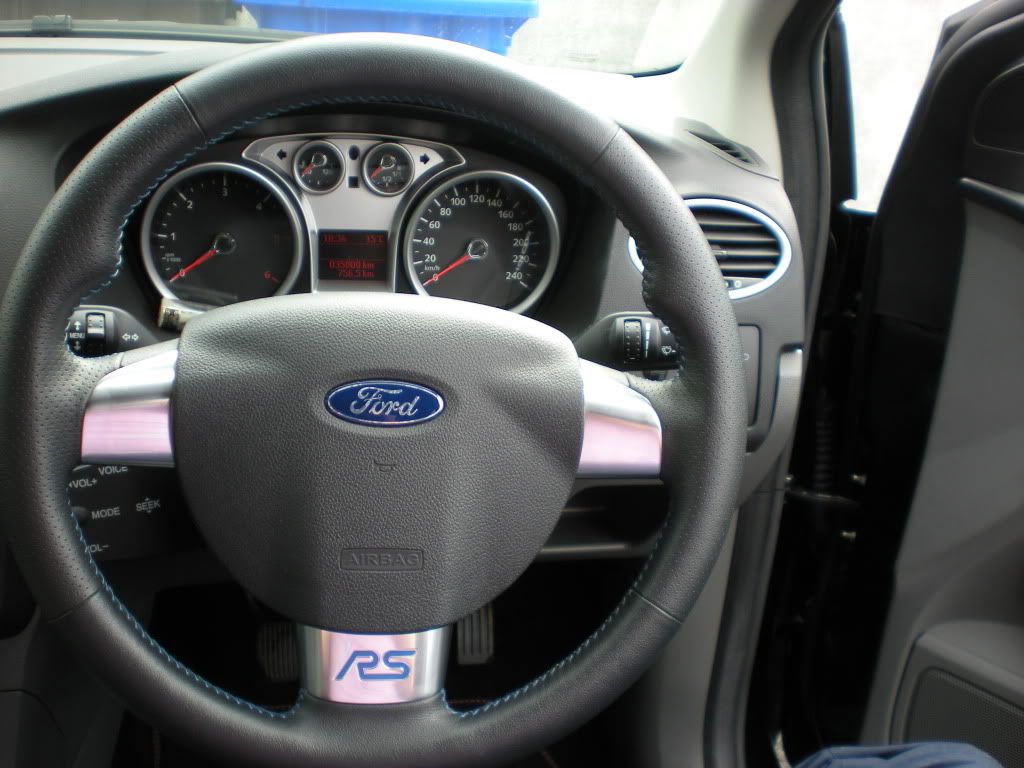 Improves the appearance of the cabin no end