At last, I've managed to get some pics of my new front end.
I gave it a full clean as the paintwork felt a bit rough after being in for spraying. The car was fully clayed then x4 coats of Werkstat Acrylic.
Here's it sitting in the garage after the clean.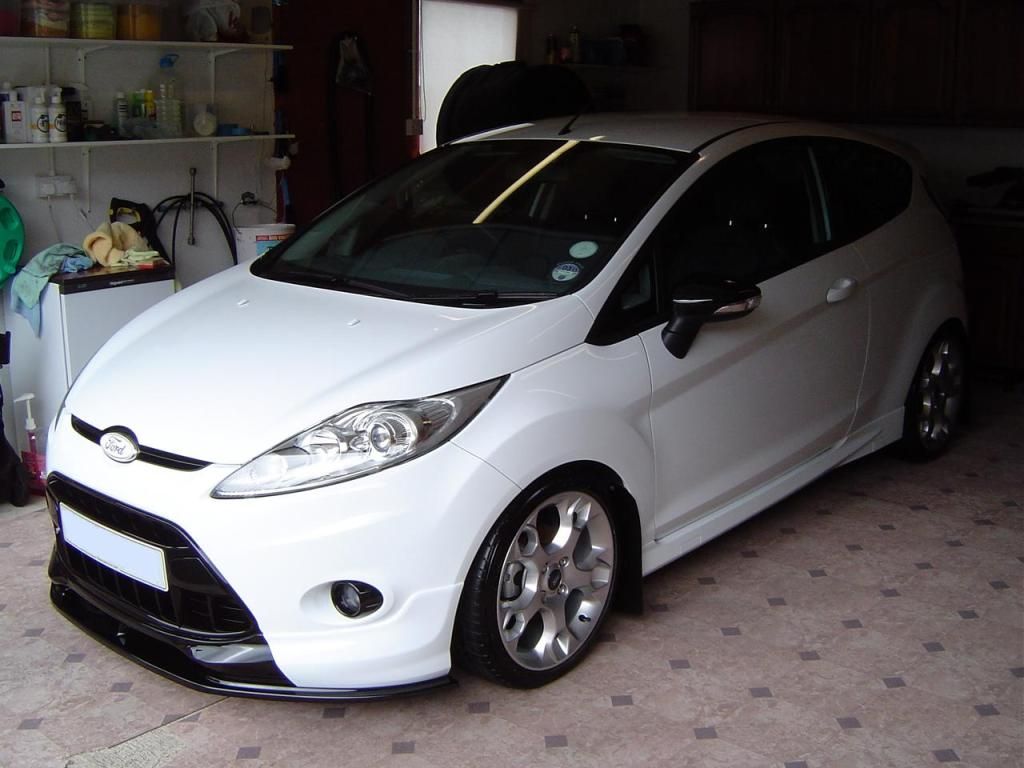 So it's had the mirrors sprayed gloss black
All the front grilles and foglight surrounds sprayed gloss black and a white / chrome DMB gel overlay badge put on the front
Triple R front splitter sprayed gloss black