Hi all
I recently had to have the front passenger side wing panel replaced on my mk2 focus. The bloke who fitted it didn't fit it properly and as a result the top part of the wing sticks out about 7 or 8mm further than the door panel when as you all know it should be flush with the rest of the car. This has also made the mud flap not fit properly either.
The bloke who fitted it in the first place isn't an option for rectifying it as he is my mother's now ex fella and saying we didn't get on when they was actually still together is a big understatement so now I need to find another way of sorting it out.
I believe he just hadn't positioned it properly before bolting it on so I think all that needs doing is loosening the bolts so that the panel can be pushed in properly and then tighten the bolts again and job done.
Lenny our resident sherpa has already been of great help on this but if anyone has had any experience on fitting panels themselves I would greatly appreciate any advice they can offer up on the locations of the bolts and how to access them and the socket size needed.
Here are some photos of the job at hand, the wing panel and the mud flap: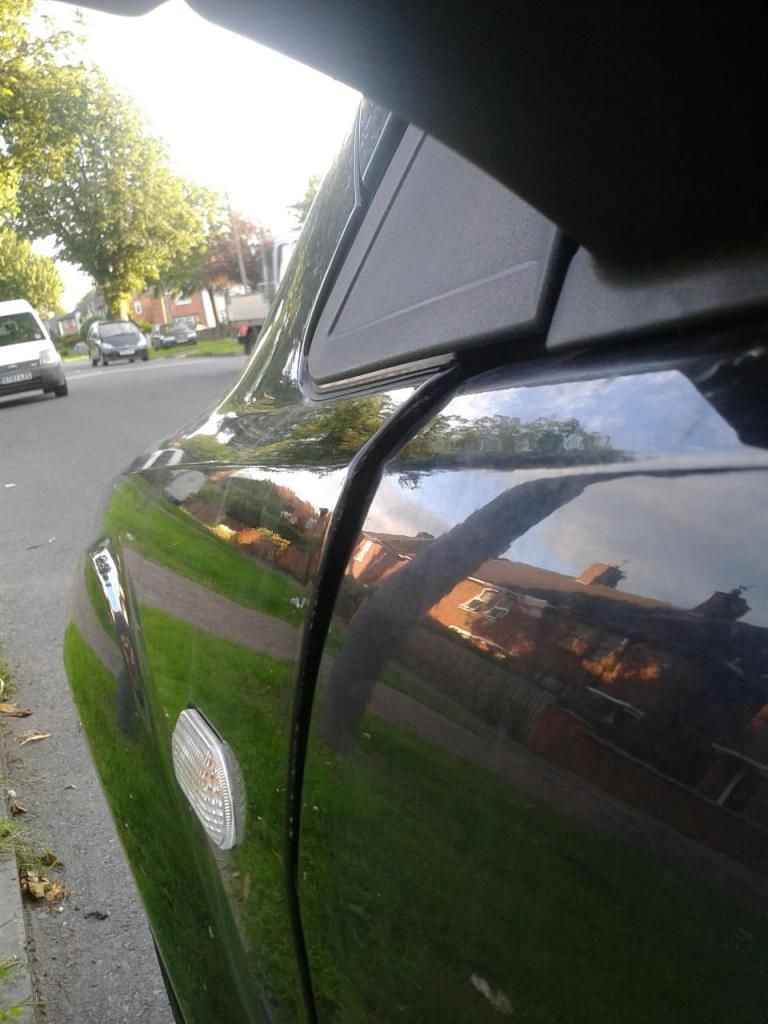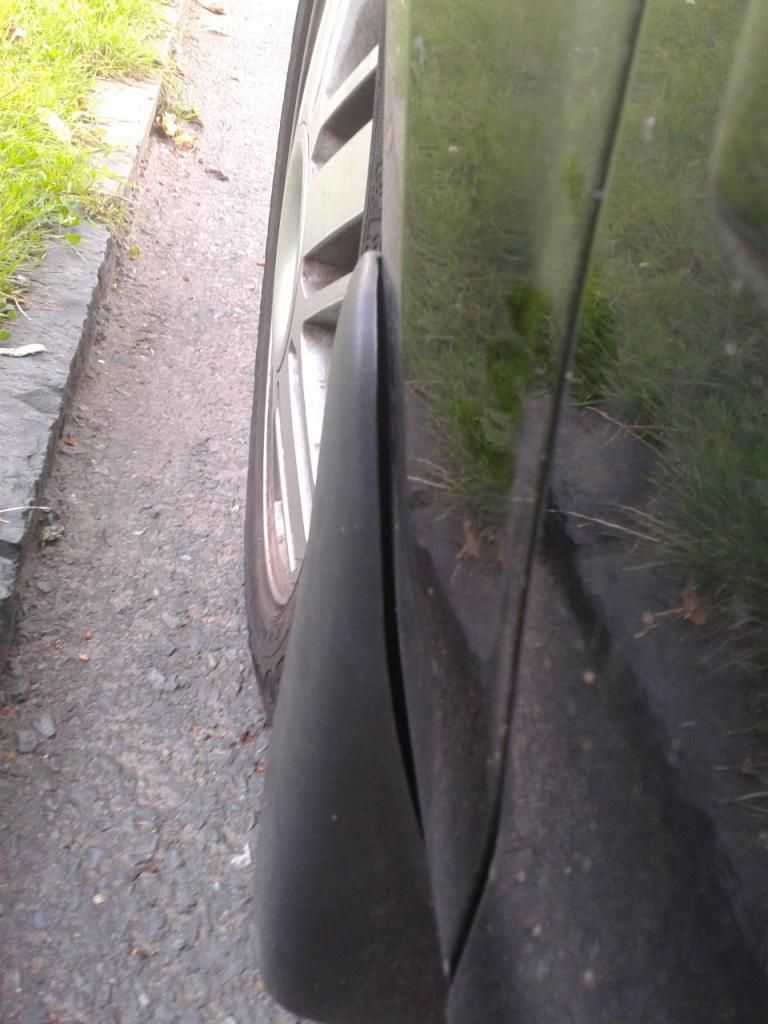 Thanks in advance people.