As most of you know, the mk7 dash has a hidden storage area under the radio. I have no idea why Ford decided not to use it, but it's not too difficult to make use of.
I have seen some people fit a latching catch here, but the problem I see with this idea is that it is difficult to fit and as the door has to be pushed in to unlatch, so when the door is closed it always looks slightly open.
My alternative idea is a lot easier to fit.
All you need are some self adhesive magnetic pads - the type which have an A & B pad are best as they are designed to lock together accurately such as these:
http://www.ebay.co.u...=item53ddbf903e
Firstly you need to remove the door panel. This can be done by inserting a plastic trim tool into the gap and levering to release the clip.
To stop the door permanently closing, simply remove the metal clip from the dash or cut the plastic pin off the door.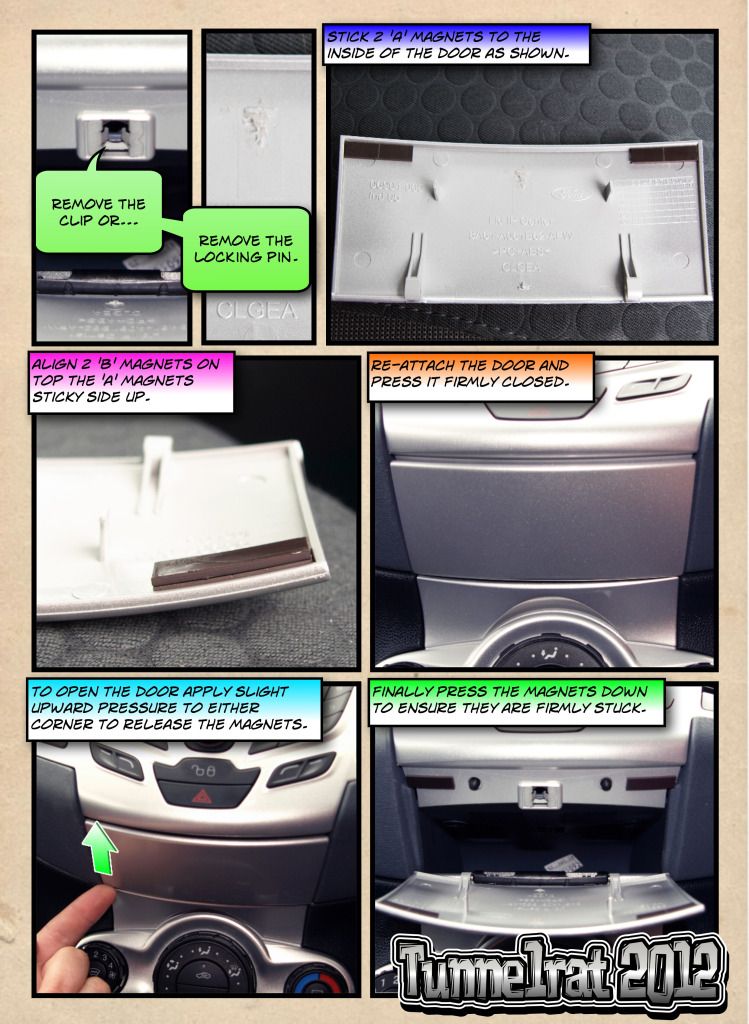 This makes a great hiding place for iPods or portable sat navs.