hi

I have followed the guides posted here, but ... without results. All i managed was to take the grill lol

Still I am at the same point

Q: How to open that bonnet?

Hi
You didn't need to remove the grill.
Have you removed this rubber boot?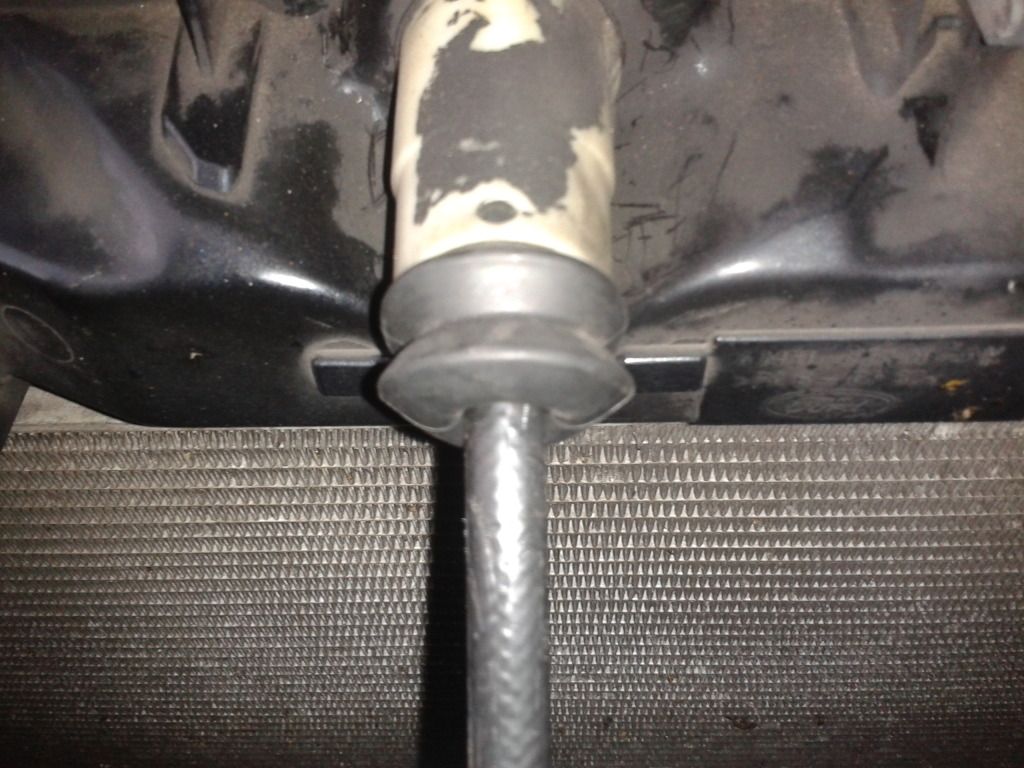 So you can see this white circle?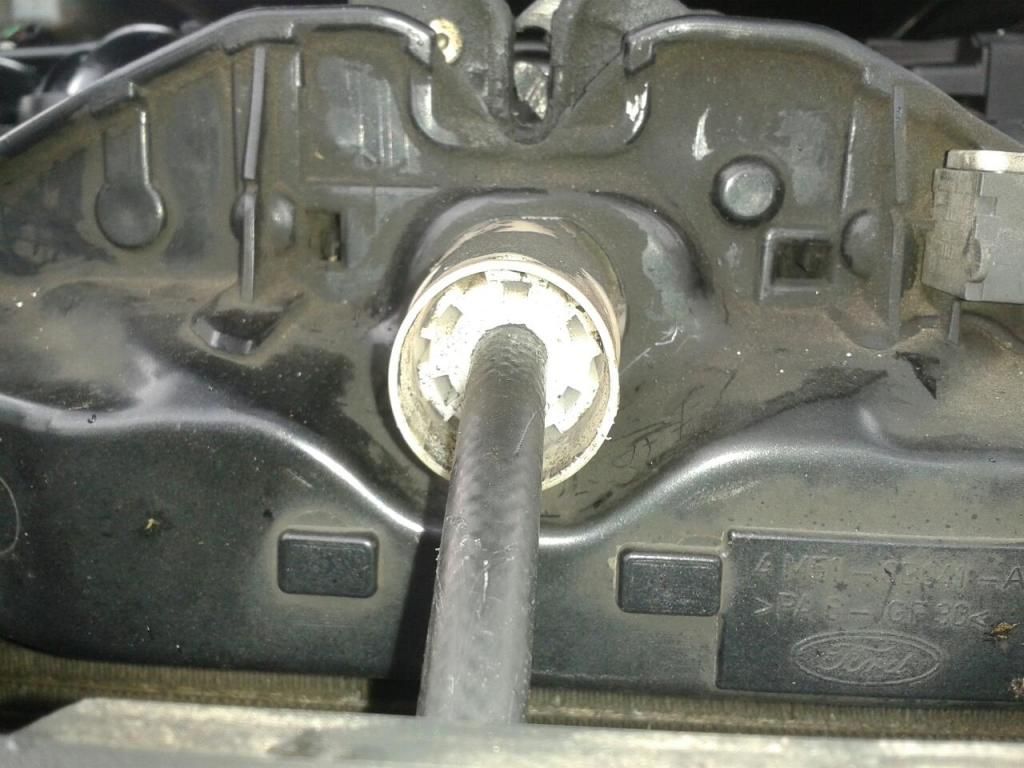 If yes,
Now physically push the white circle in above where it meets the cable (where the screwdriver is)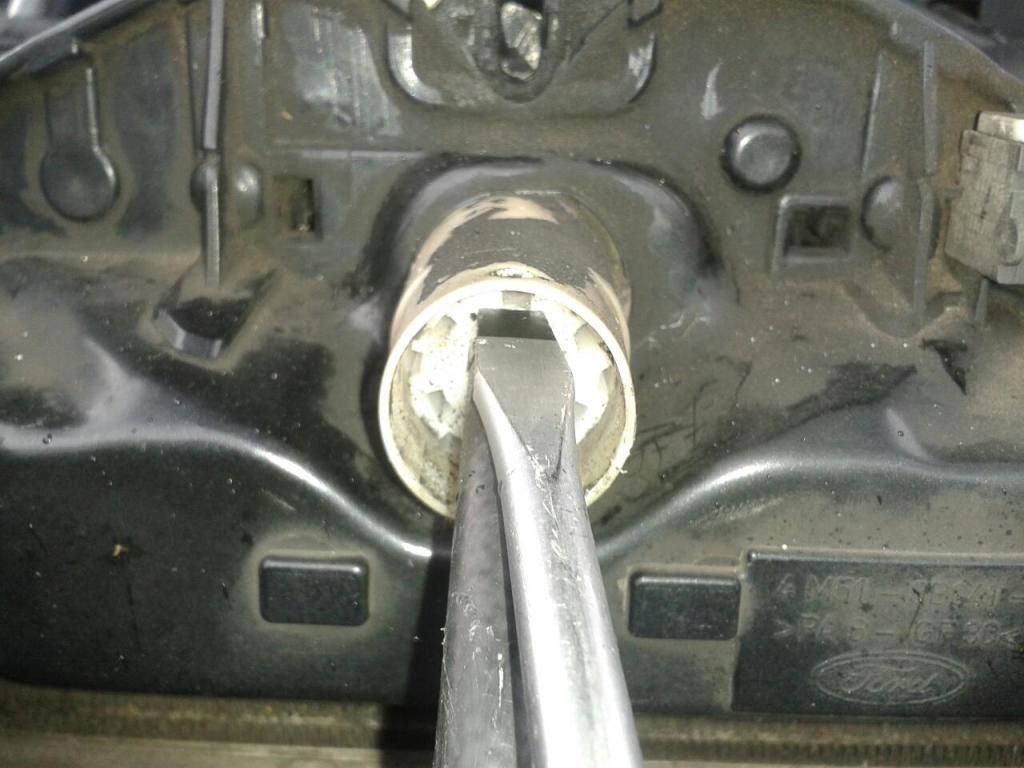 Because you have removed the grill, you should be able to push the white circle in with your thumb or something, but you will now also need to hold the cable level by hand n not let it hang.
While you are pushing the circle back in as hard as you can, and keeping the cable straight, turn your key to the left, the bonnet should pop, then turn the key to the right n quickly lift the bonnet.
You need to do all this at the same time and keep pushing the circle in n not let go till the bonnets open.
This should work.
If it doesn't, then it appears to be more serious n your connection has actually broken and will need to be replaced. There is another way to get the bonnet open but is harder. If you wait a while I will run out and take a photo to show what you have to do.