This guide shows how to fit the upgraded interior light with map lights and submarine lights (and all without an IDS session),
The light unit I used has the part number 8a6a-13k767-bb34x1 printed on the side. The light is plug and play but to get the submarine lights working, one wire needs to be added, connected to the dash illumination circuit.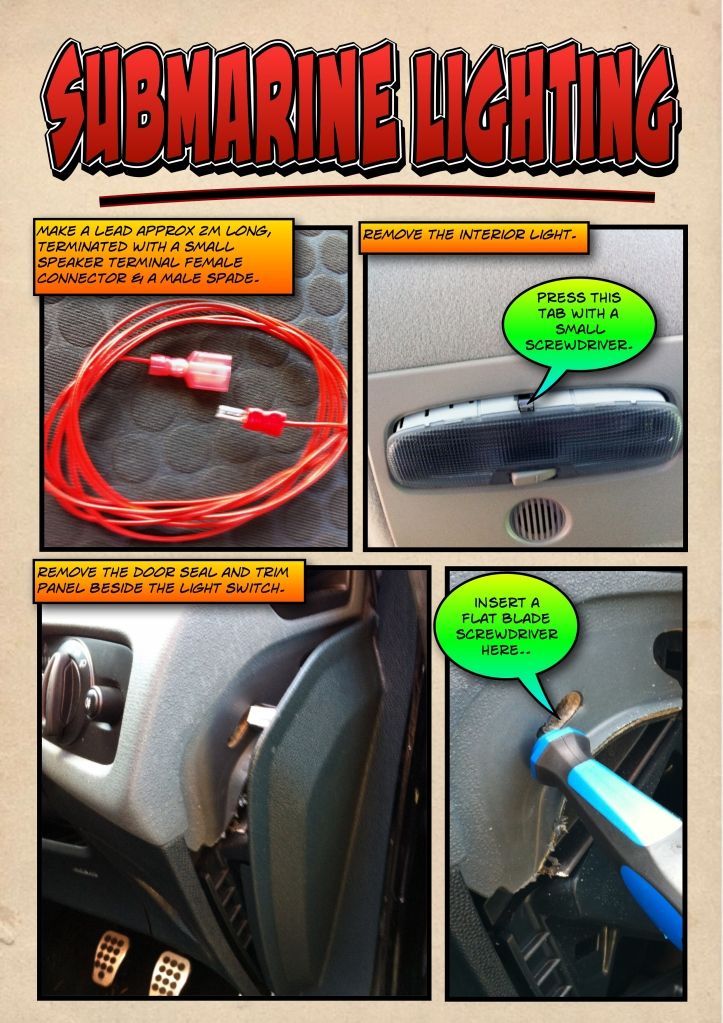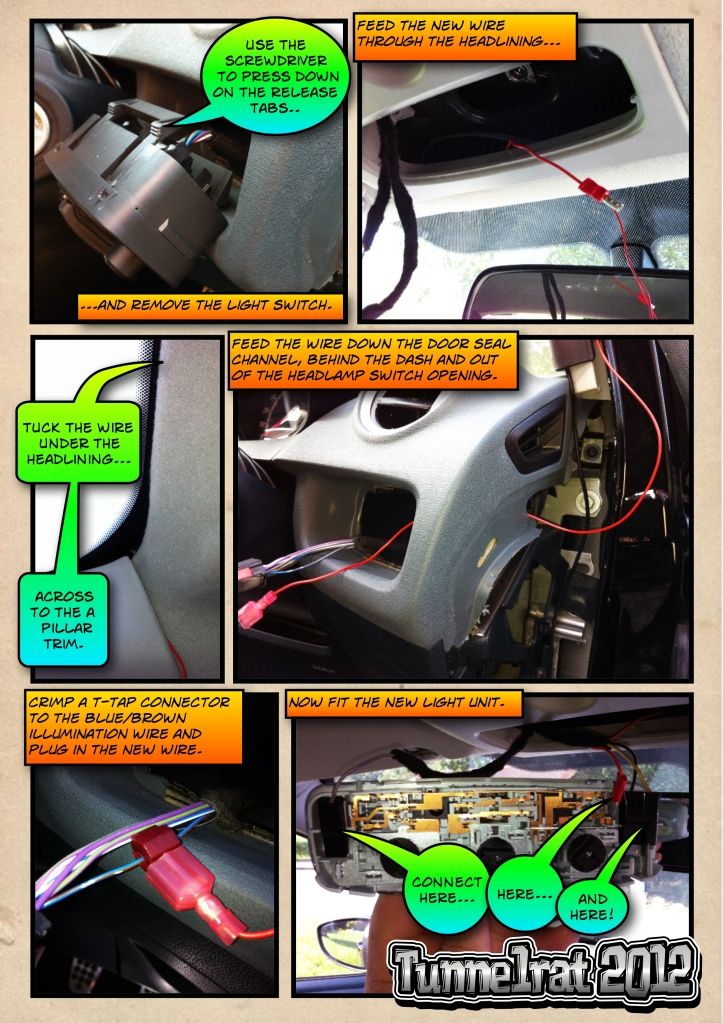 Now everything can be re-assembled and tested.
A scotchlok could be used instead of a T-Tap at your own risk. Personally I think they are the work of the devil and are responsible for many electrical problems and have even been known to cause vehicle fires. The T-Tap provides a much more secure connection and can be easily disconnected when no longer needed.
Another product I highly recommend is a Posi-tap but these are harder to find in the UK.
When all done, the submarine lights should come on when your lights are switched on and should look something like this: