Hi guys,
Just joined up and thought I would show off my 320 BHP ST monster.
When I bought it I was determined to keep it standard... That idea did not last long...
Firstly alloy heater knobs...
Then Eibachs...
Carbon RS Spoiler, Wing Mirror covers and Bonnet lip...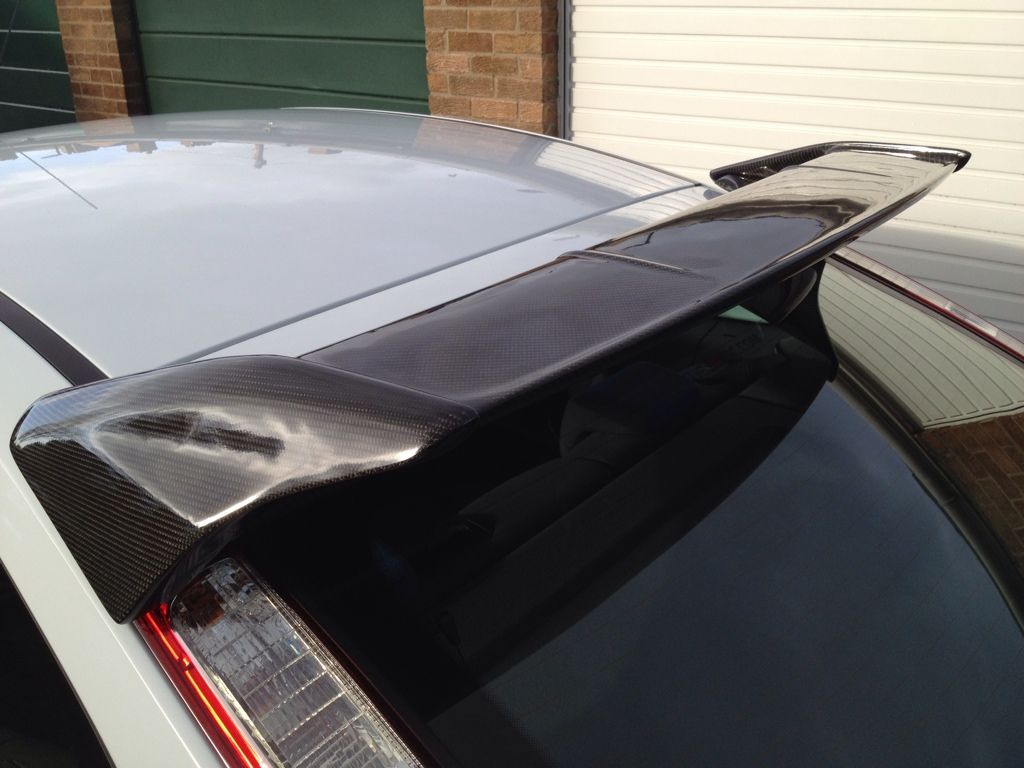 Mongoose Exhaust...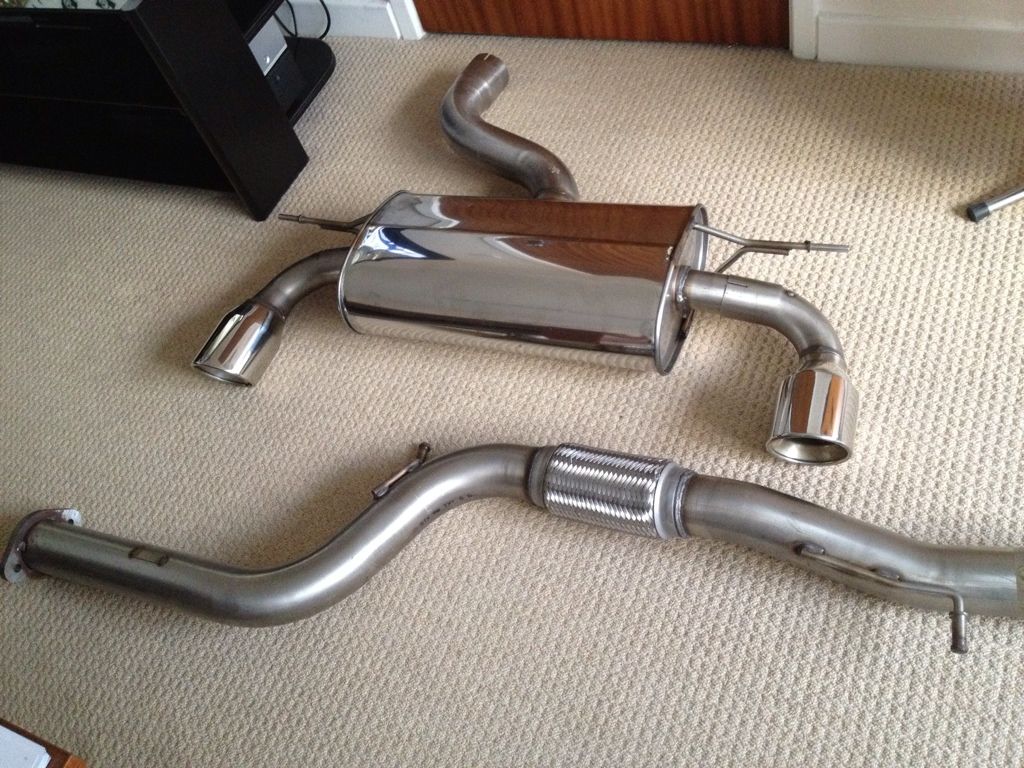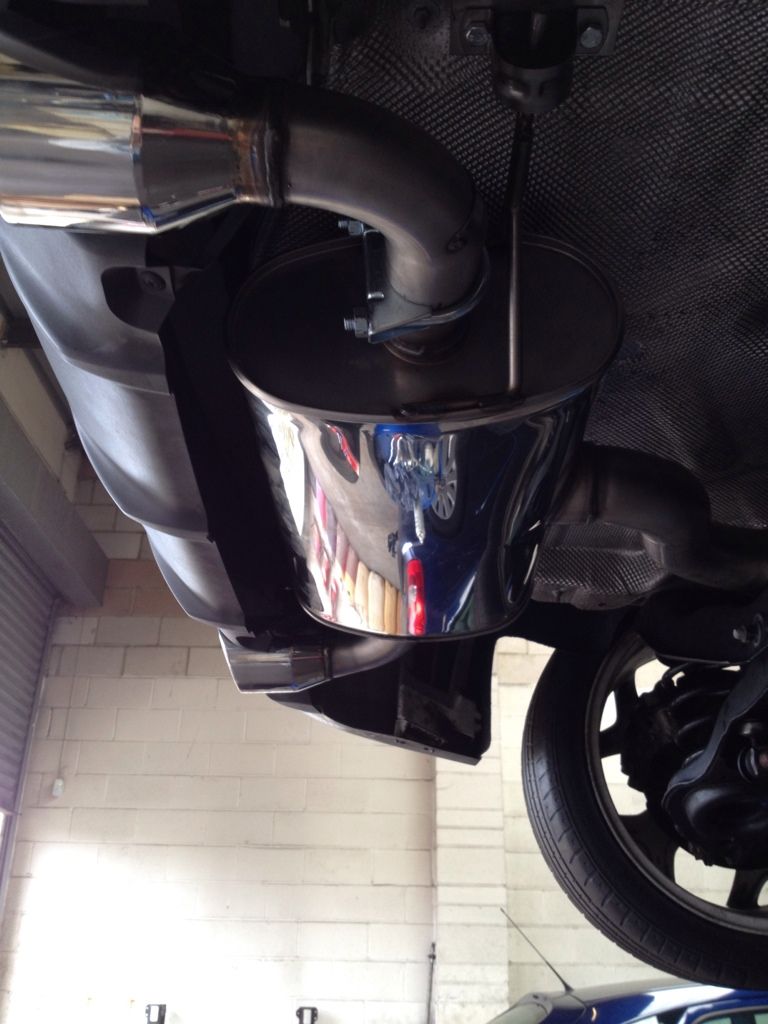 Then along came Clarence...
Collin's DV fitted... because I'm an Essex boy... (Well I was born there!). Love the Psssshhhht!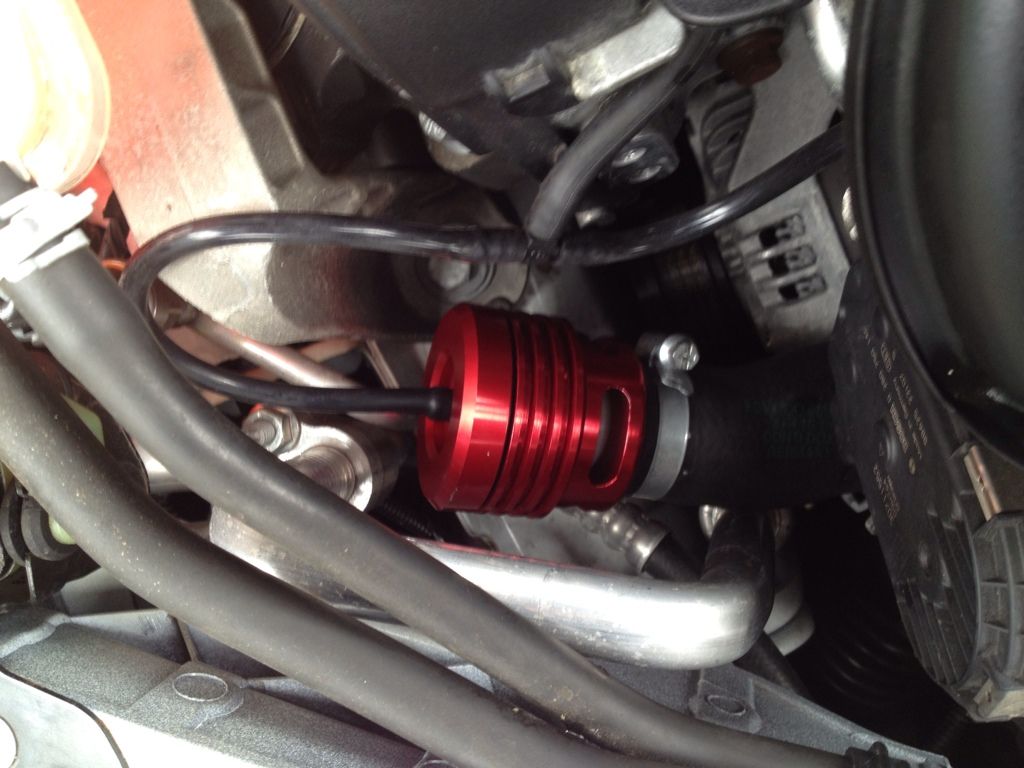 Full hunter allignment done by the guys at Revolution, after the Eibachs had been fitted for a few weeks, great guys and could feel the difference. Got me thinking about new alloys too...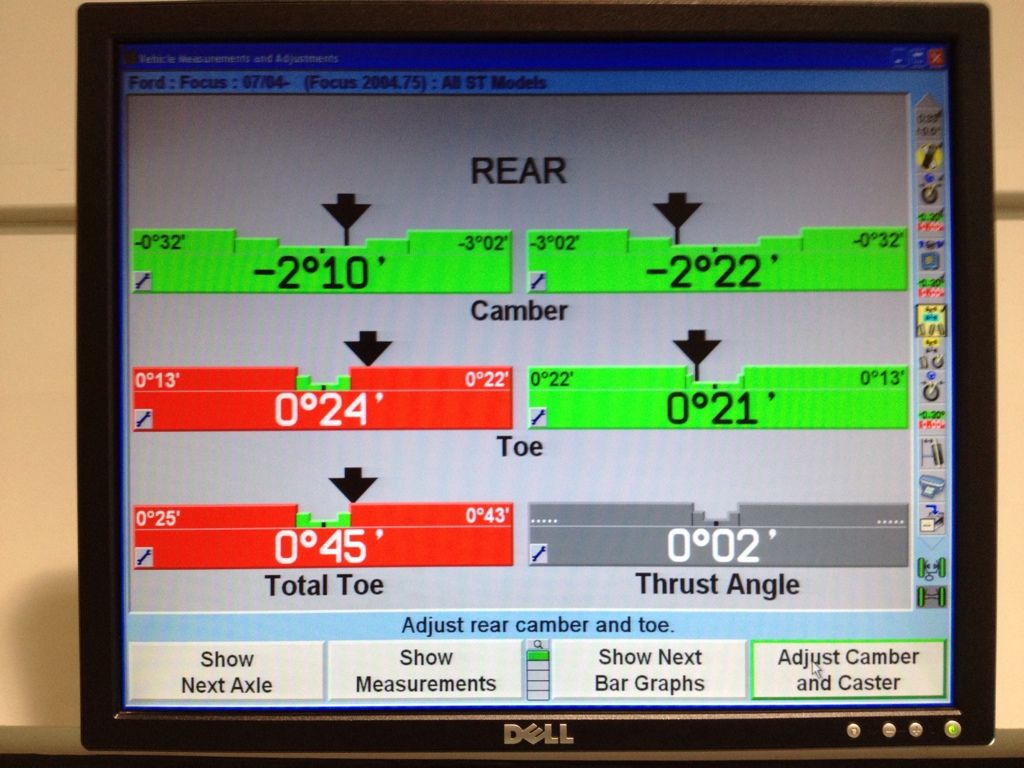 To this...
Then a Mongoose downpipe and 100 cell Cat. Flew on and lined up very well.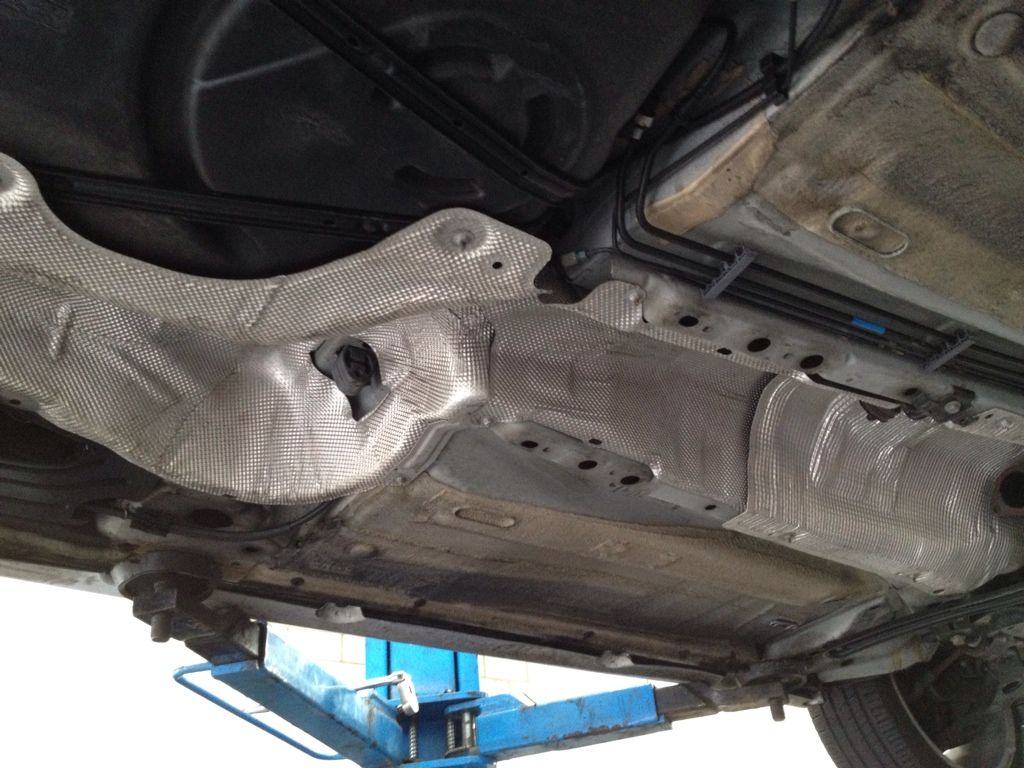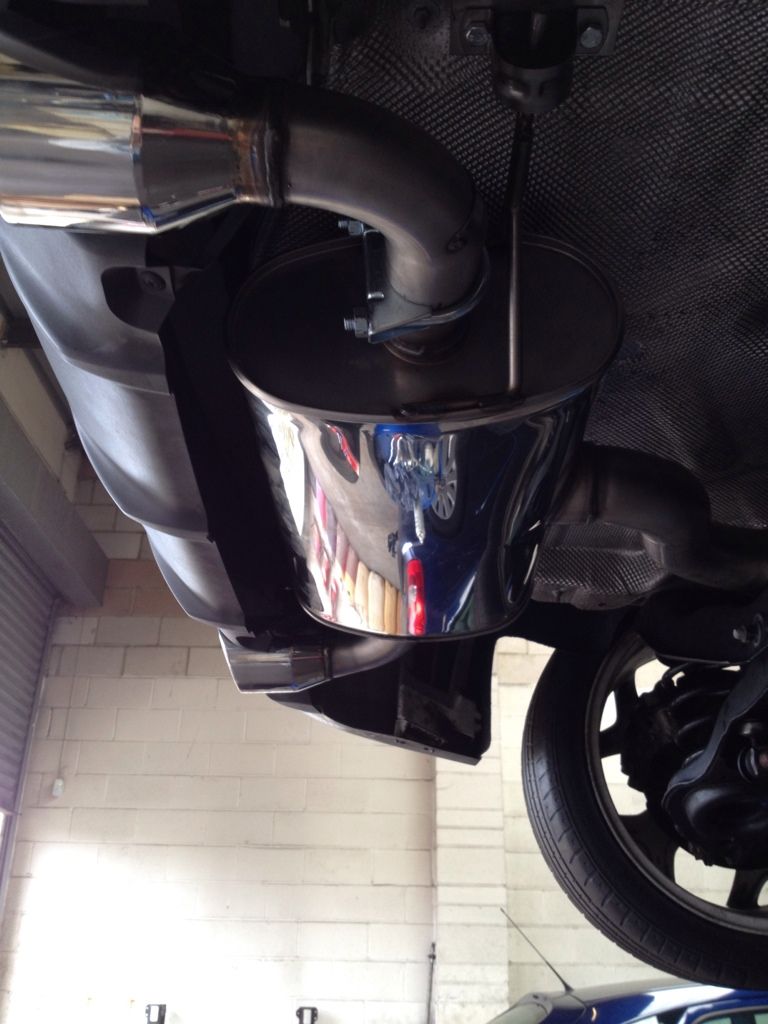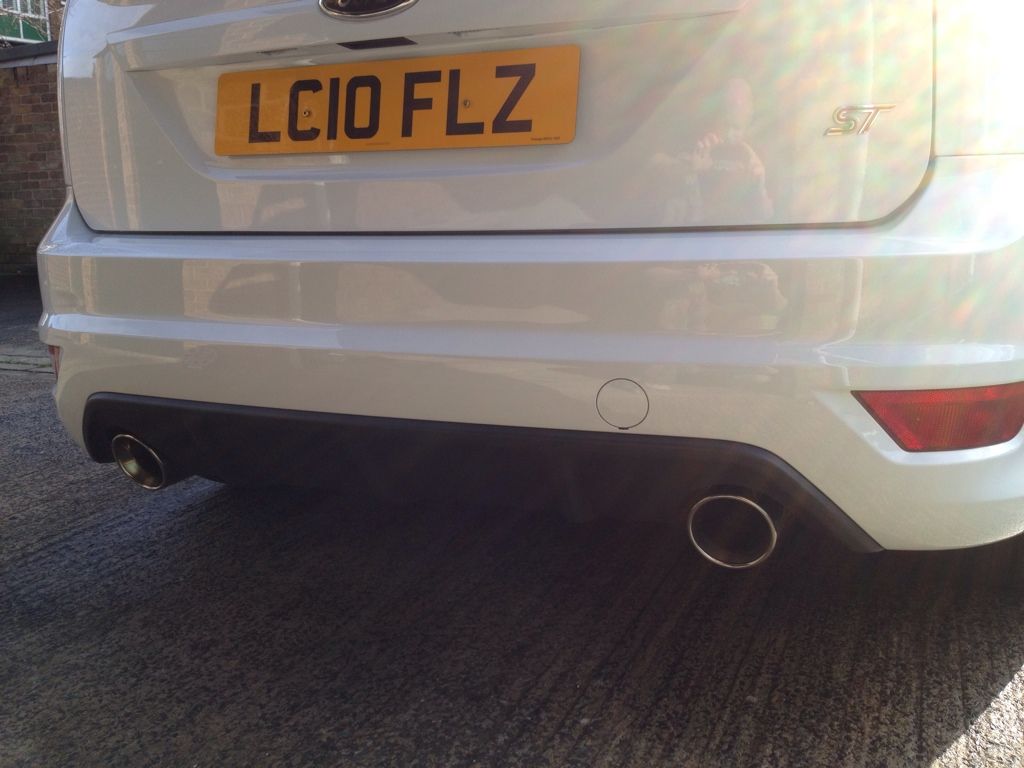 Then some Dotz Exile 19"x8.5" custom powdercoated by Ray at Prestige who I was put in to contact by John-ST3. Wanted something different. Saw a car in AutoExpress which had similar wheels... so the hunt began. Struck a deal and had them sent along with some Falken 452's to Ray. So happy with the wheels, tyres look a little stretched... will get 235's next time.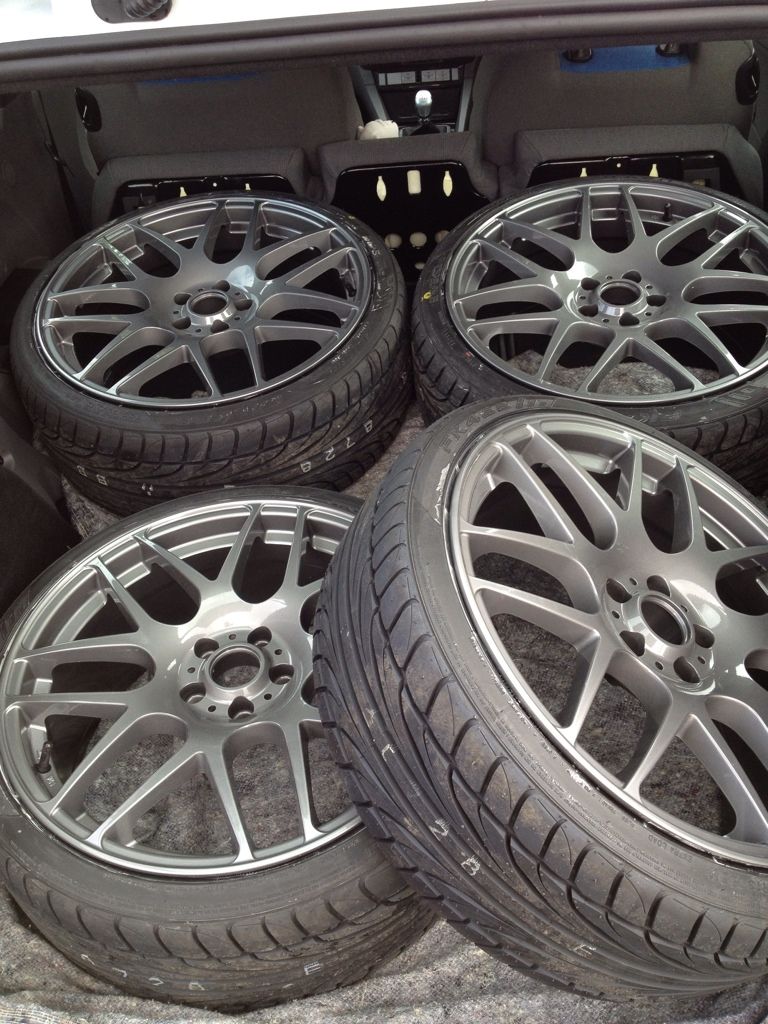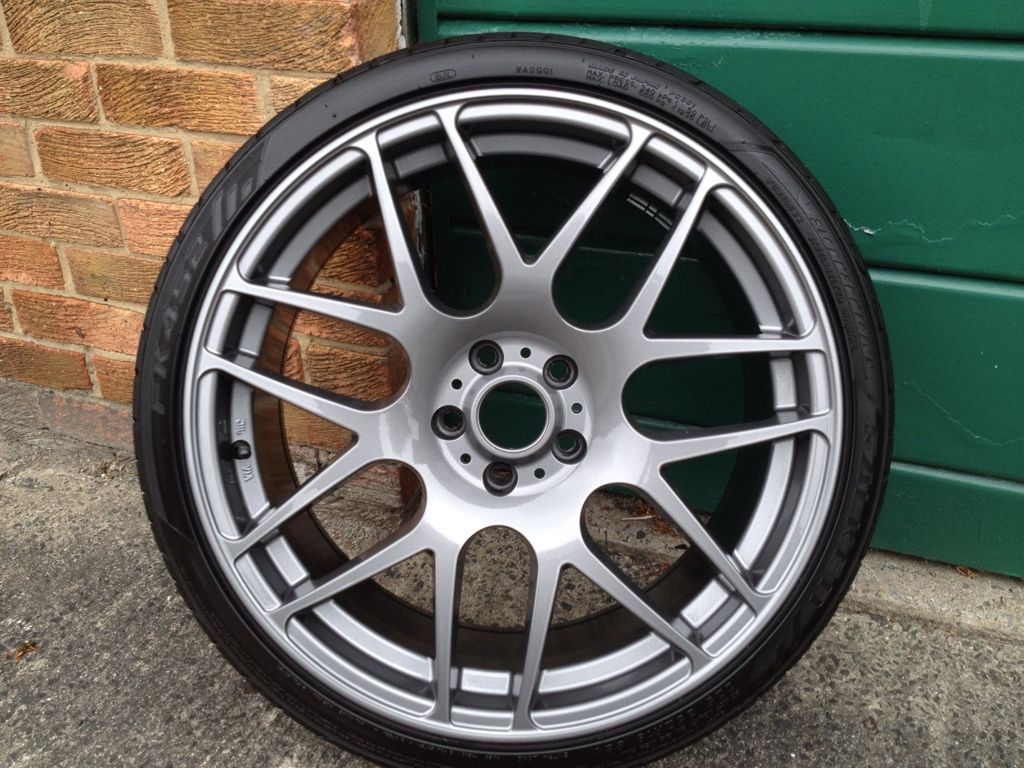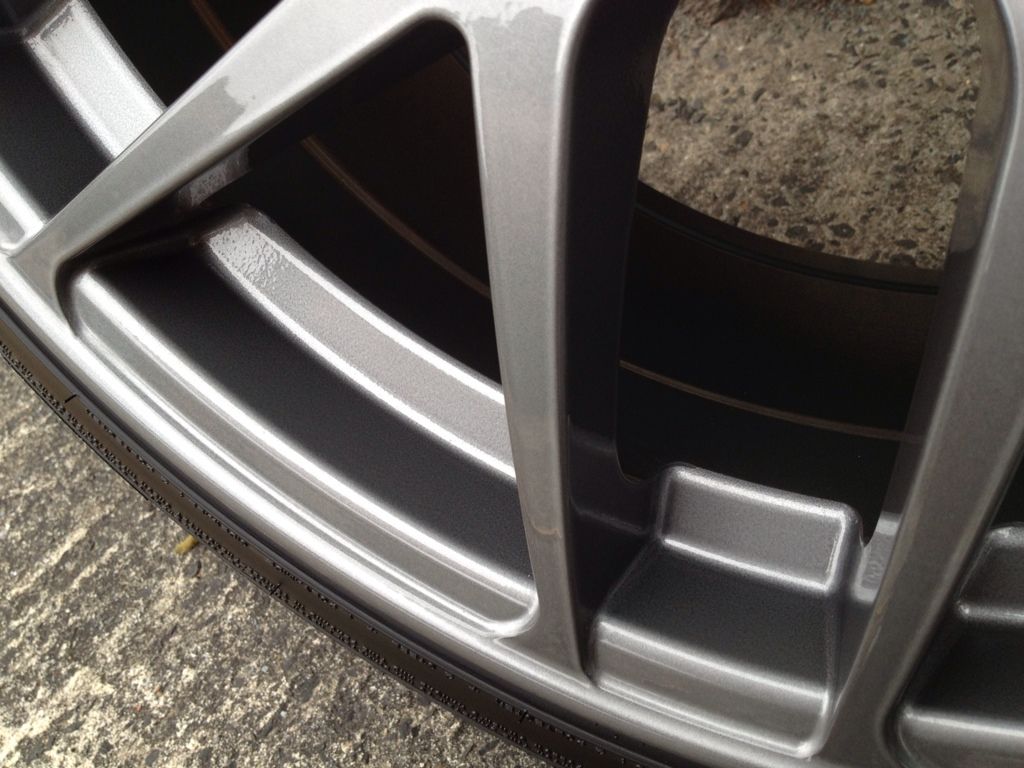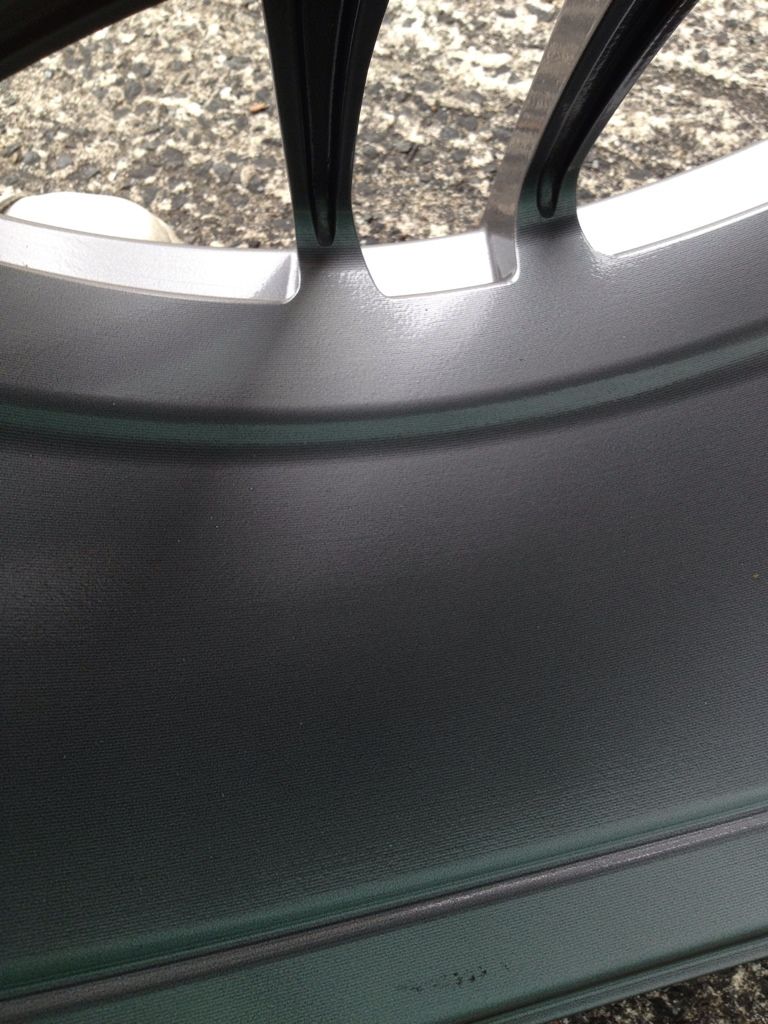 Decided that the RS Carbon spoiler was a little OTT for my Car... Still love it but it needed to go... plus needed some funds.
Powdercoated front callipers... Courtesy of John-ST3 and Ray at Prestige again.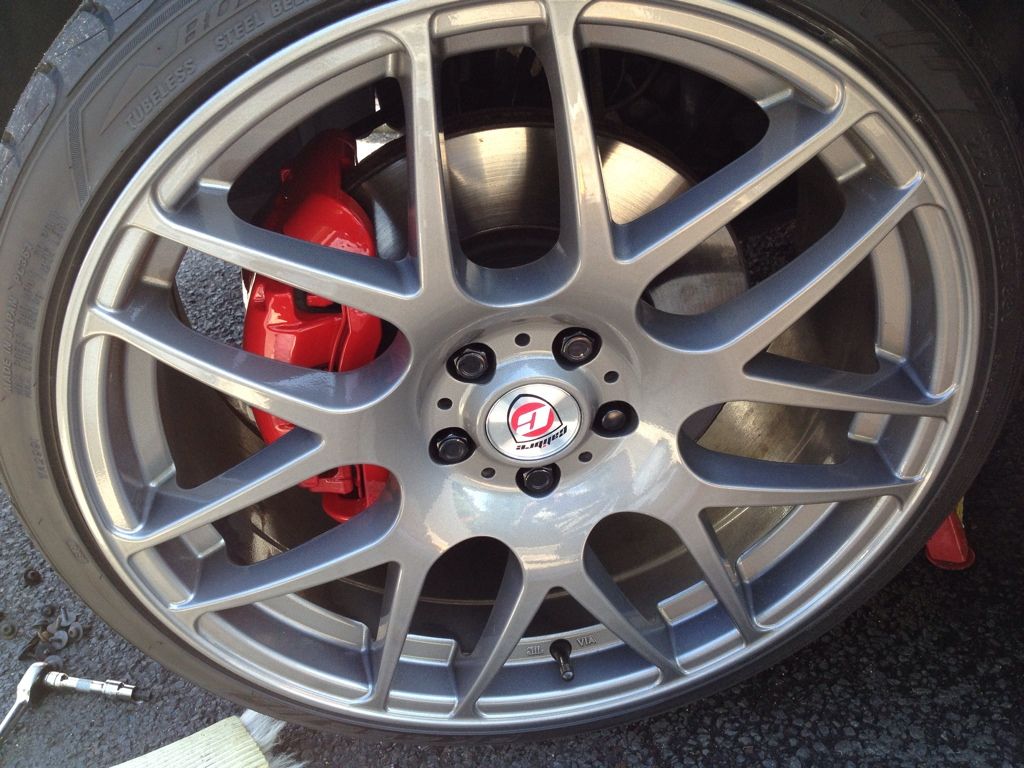 GGR CAIS - A bargain... little battered, but works ace. Noticed an increase in power and noise immediatly.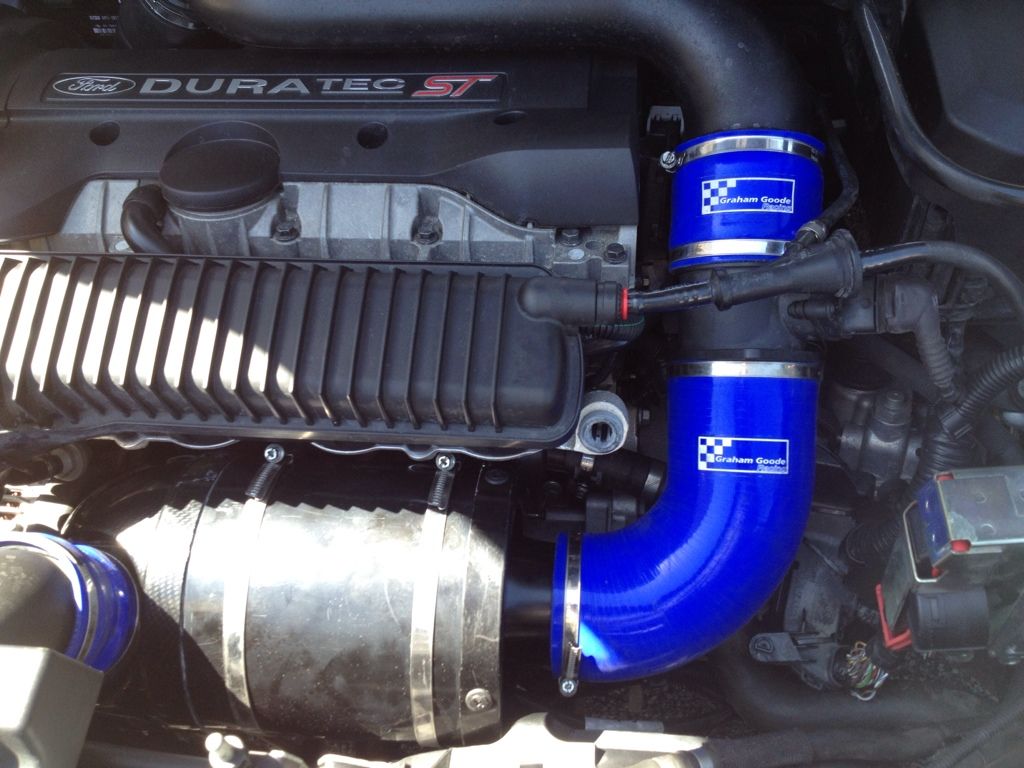 Carbon and Silver DMB Calliper Decals and Wheel Centre Caps. Nice.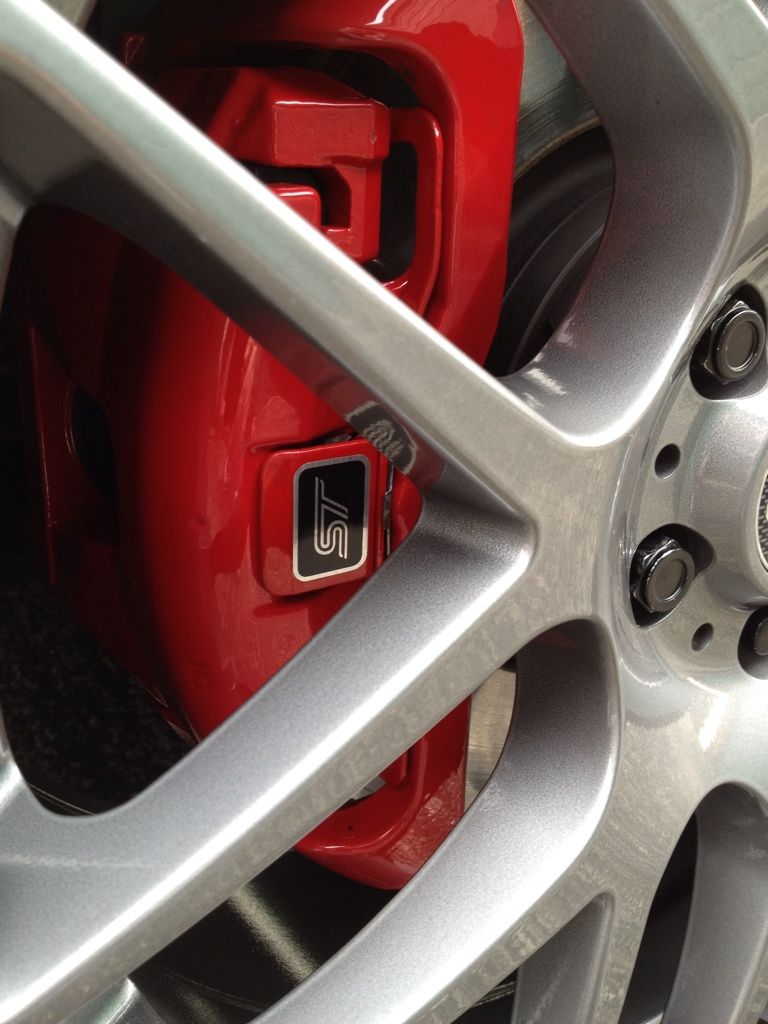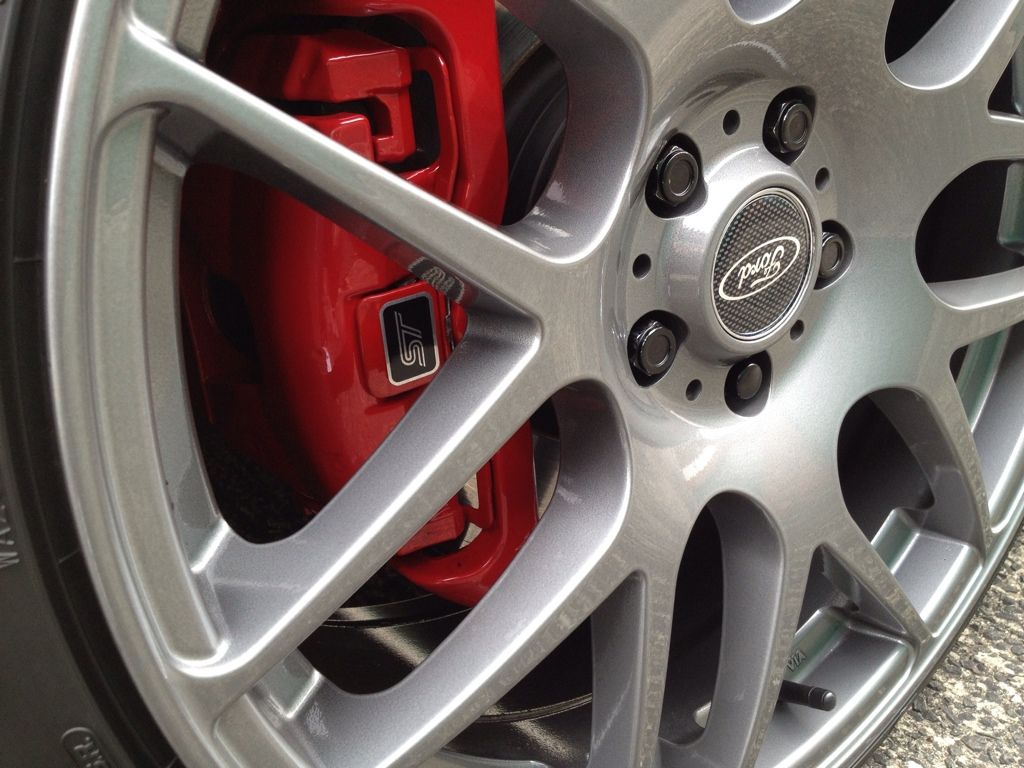 Code:Red Top Pipe and GGR CAIS Carbon Wrapped white... my knuckles have just about healed after fitting that bad boy!
Then a small mod was required after this arrived...
(Jacob 26/05/12)
3 door ST and Baby seats... no bother! Plus the boot is massive enough to swallow the pram and all the garb needed for a bairn!
Radtec Intercooler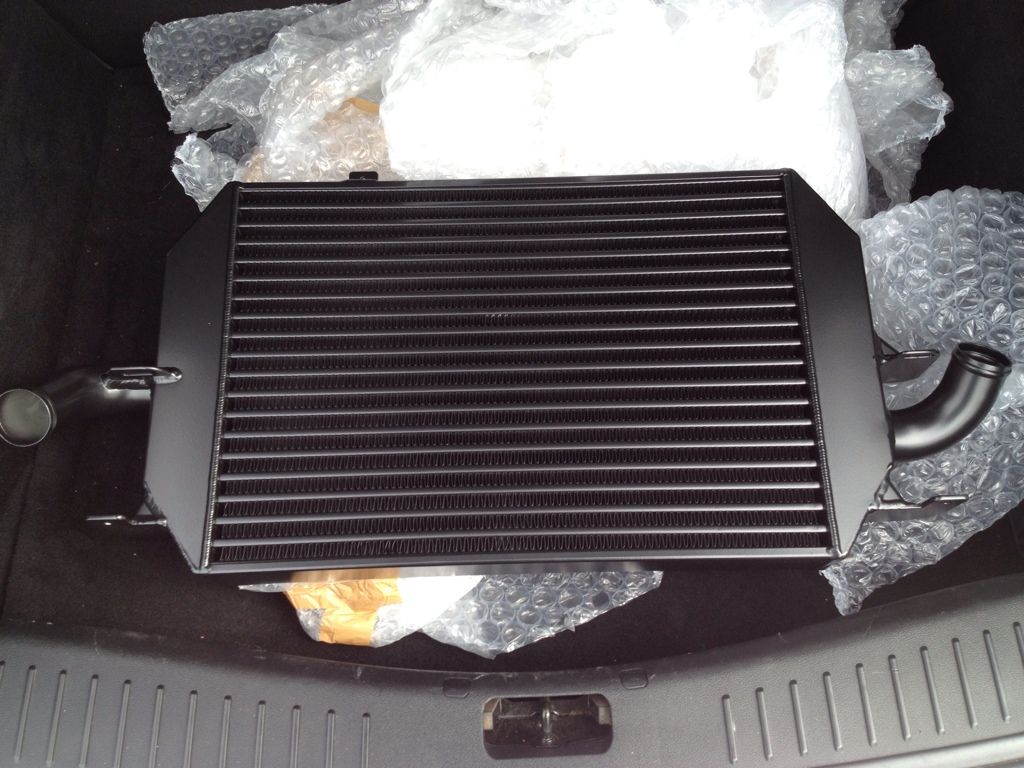 But had a few issues with this... namely one of the brackets was welded on about a half inch too far in, so after the car was stripped ready for fitting, it was offered up... no chance this was going on. Que a stroppy call to Pumabuild by myself... To be quite honest myself and the mechanic (You know who you are) were less than impressed with the response, but thats another story (Pumabuild have kind of sorted it out...). Thankfully Radtec themselves managed to send a replacement ASAP (Great bunch of friendly guys! and they appologised... not like some people). Just to top the day off... grazed an alloy on a kerb (Back to Ray's soon for a refurb... it's not that bad but I know it's there). Thankfully the mechanic... who shall remain nameless... managed to squeeze me in for a very last minute appointment.
The next day myself and a few other NE members headed in convoy down to Collin's Performance in Congleton.
The guys at Collin's were superb! Grand tour of the whole facility, shown the RR and secret development room... oooh... CP 340...
So Stage 2 was loaded on and away I went for a passenger test drive. Oh my god... I never knew my car would move so fast! Very impressed.
Whilst there I decided I fancied the CP sunstrip and CP320 decal. But alas the colour I chose was not in stock... so had the base layer fitted and the boot badge.
What an interesting drive home we all had! Plenty of smiles all round. Met some other members from around the UK... Byron - Was good meeting you fella. Saw some amazing cars too. Several RS's and ST's.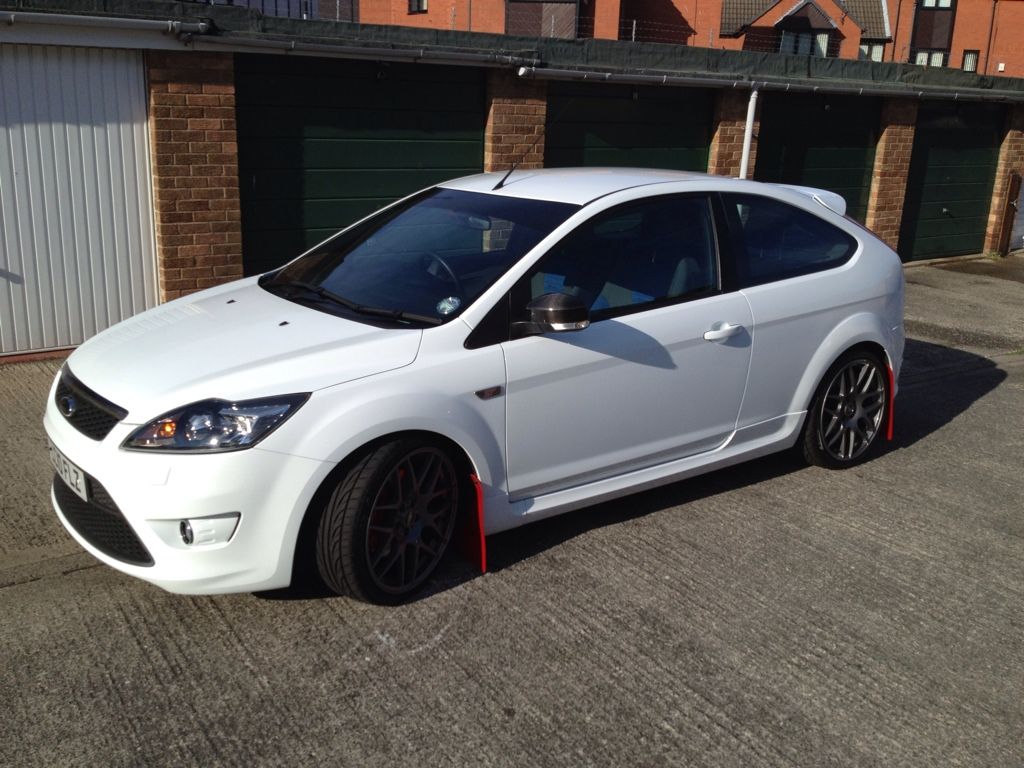 Then a few tarty bits... ST mats from the GB on here...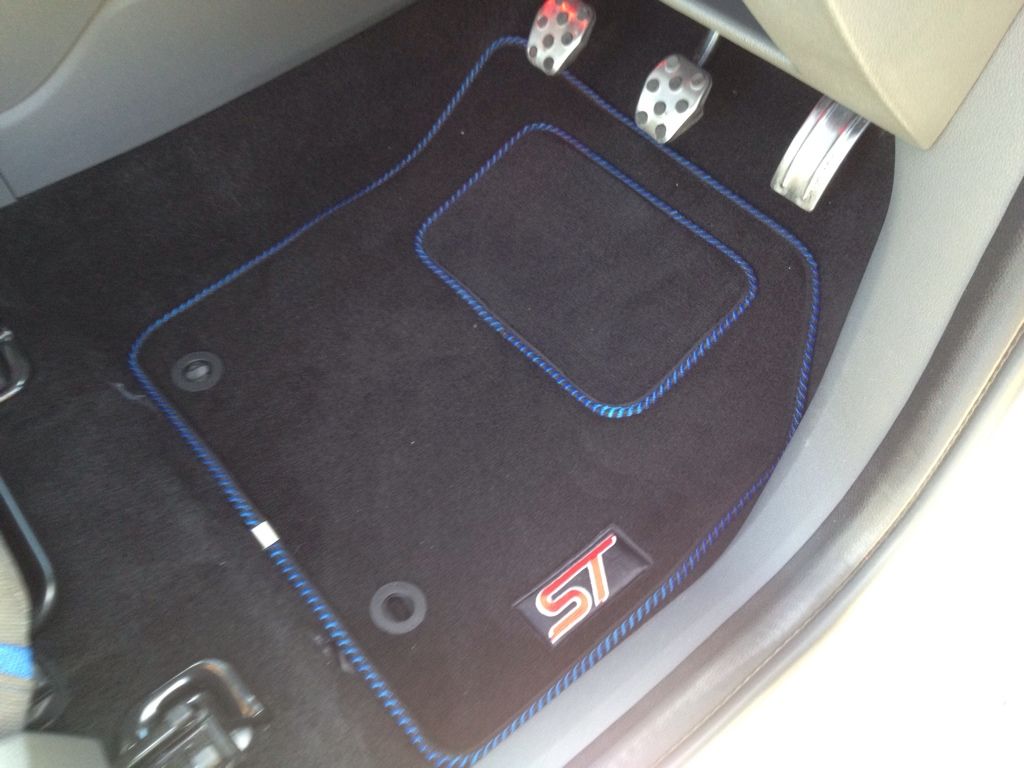 Rallyflapz in red
Completed the CP sunstrip... I know its not quite in the middle... but I made a boo boo! Replaced the boot badge to match the sunstrip too.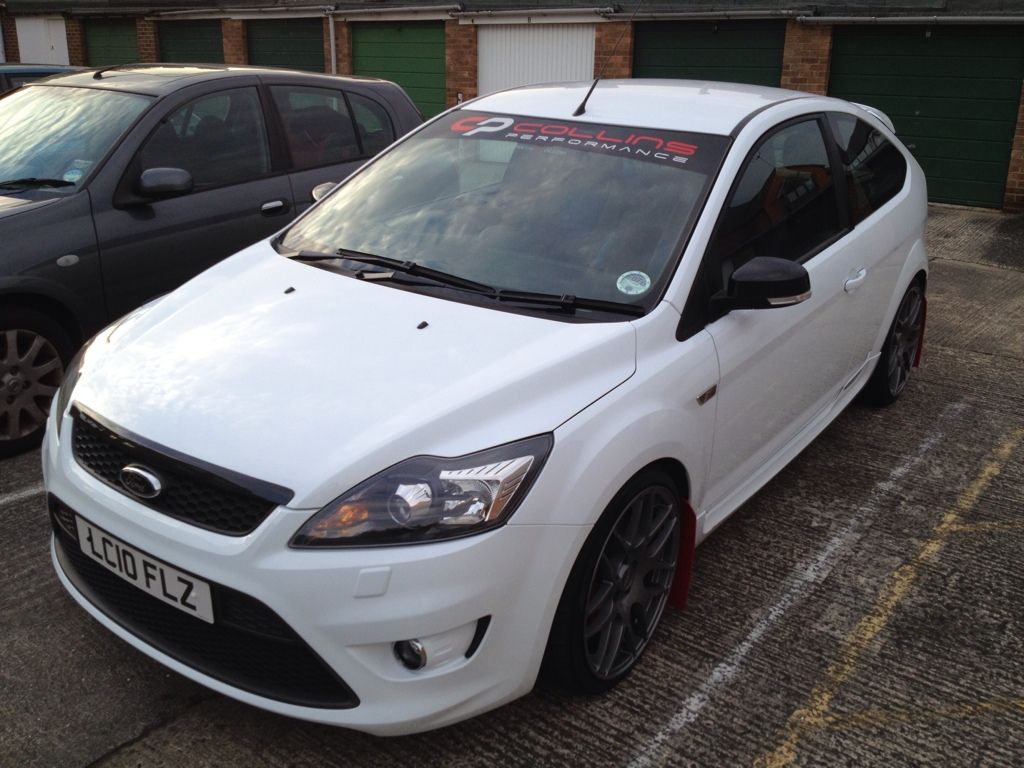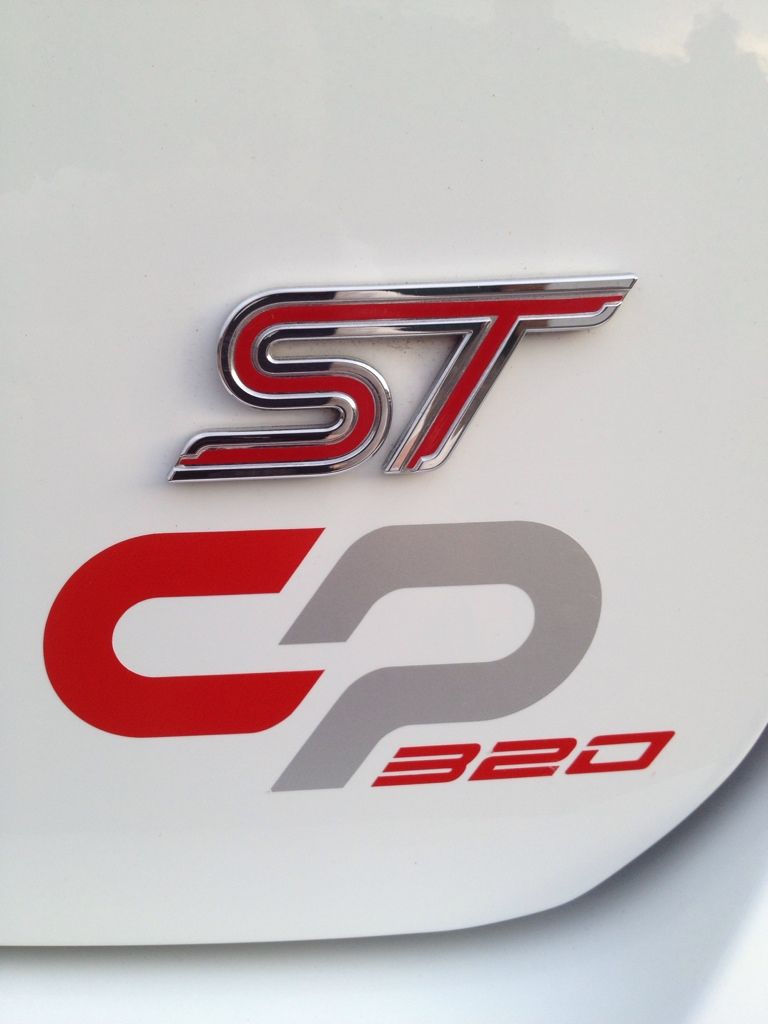 Full Samco hoses... Boost, Coolant and Heater, and re-wrap of the CAIS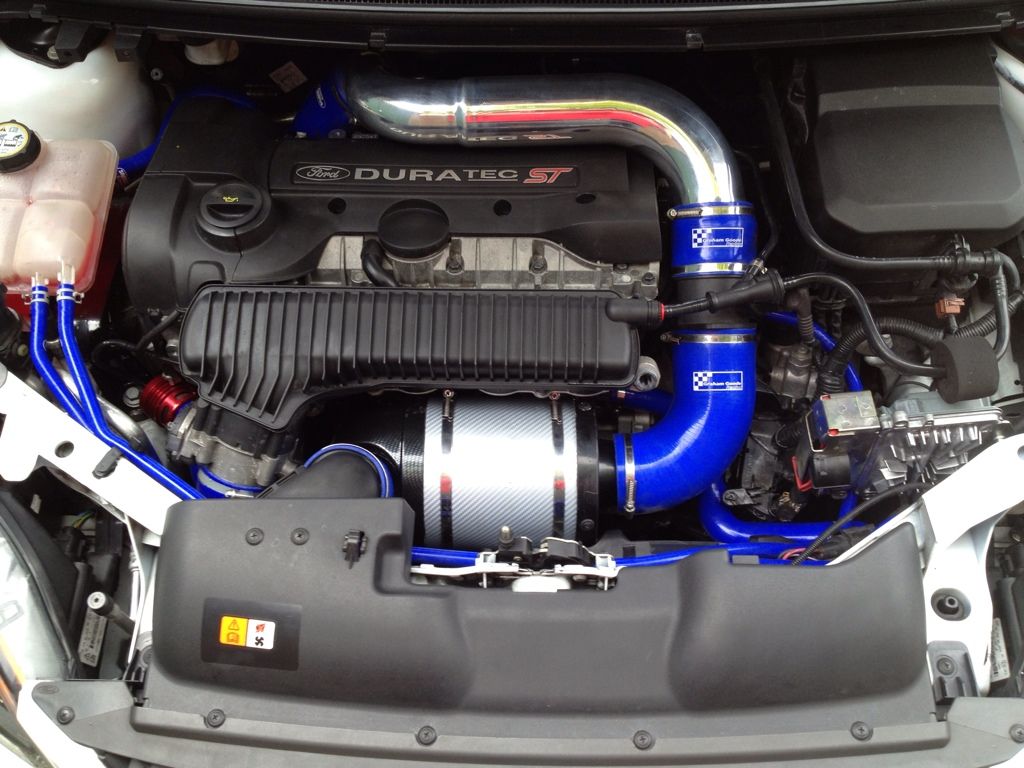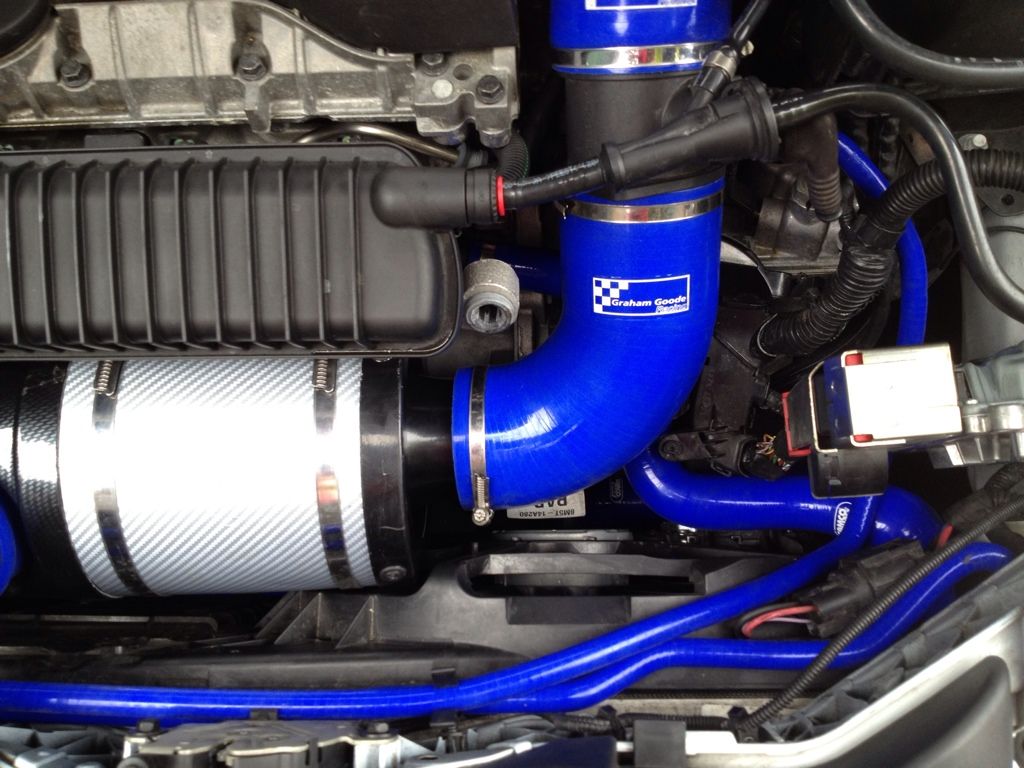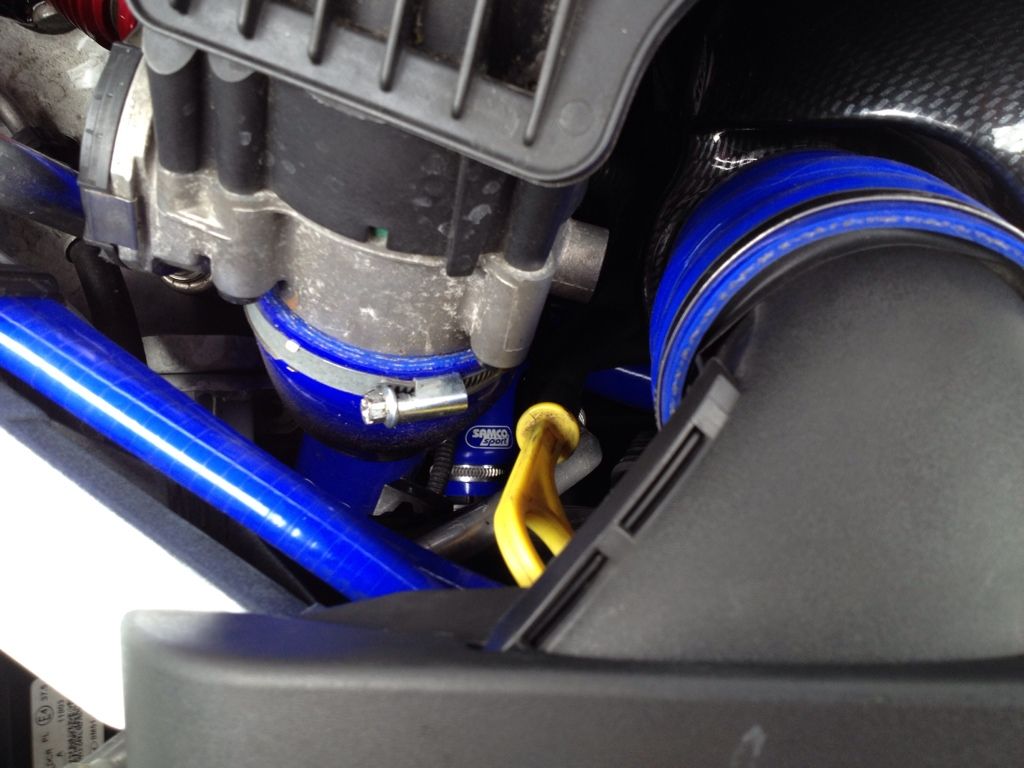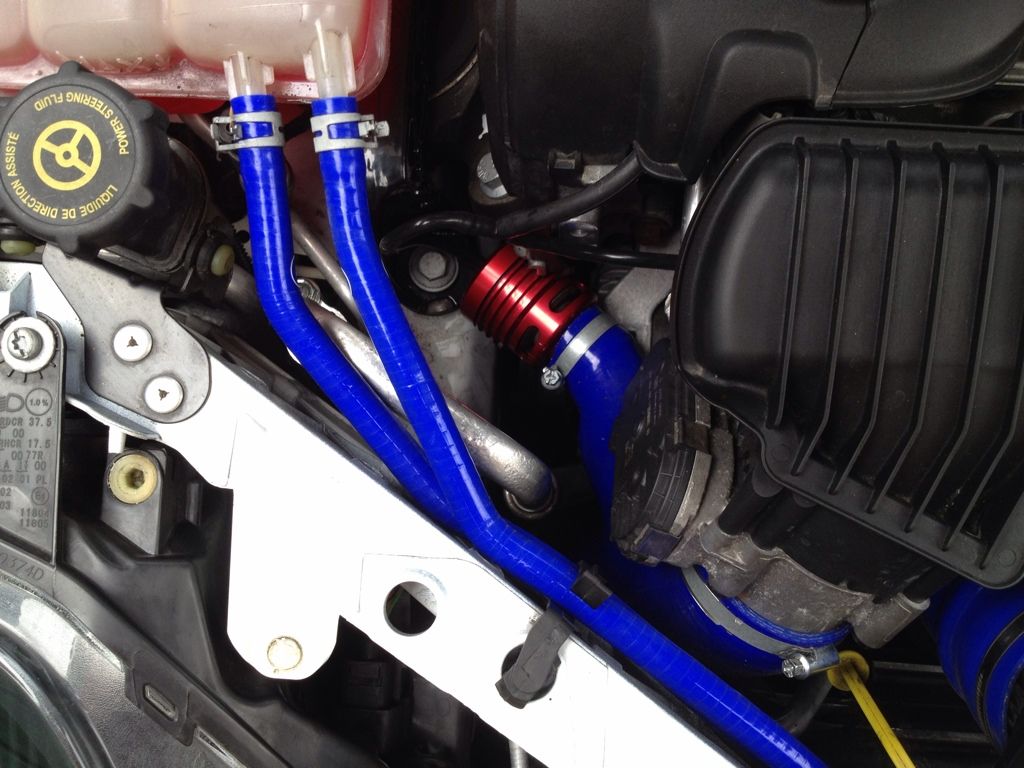 Powder coated engine mount... Yup... Ray again!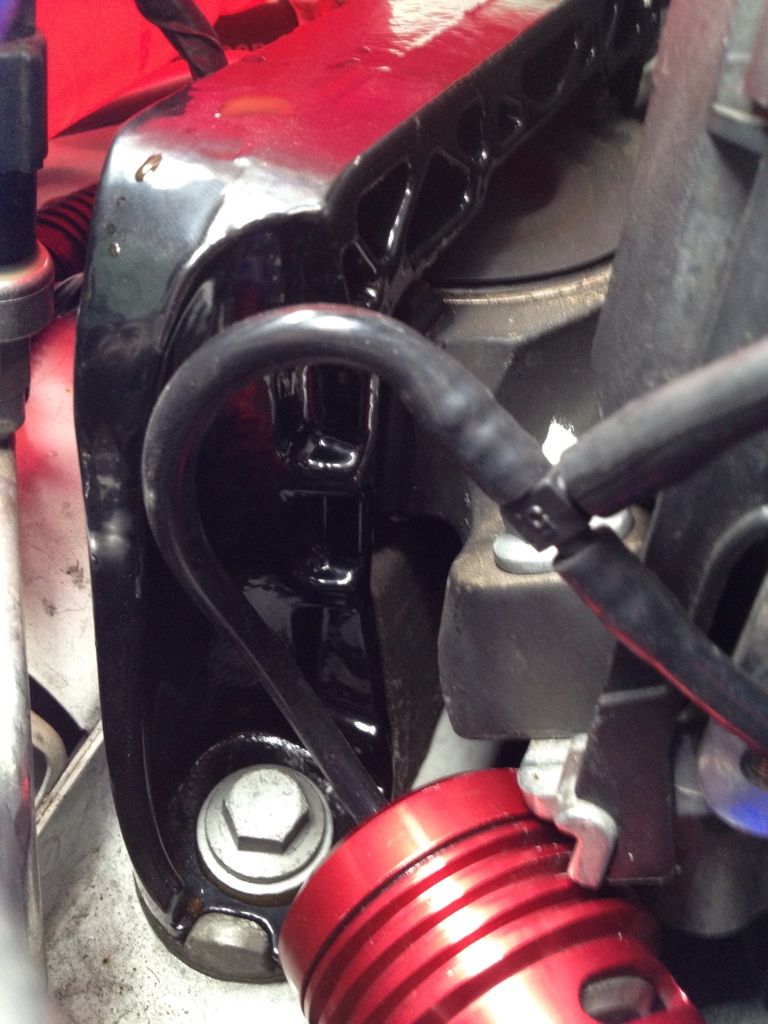 So now my ST looks like this... after an 8hr detail... missed most of the damned polish though!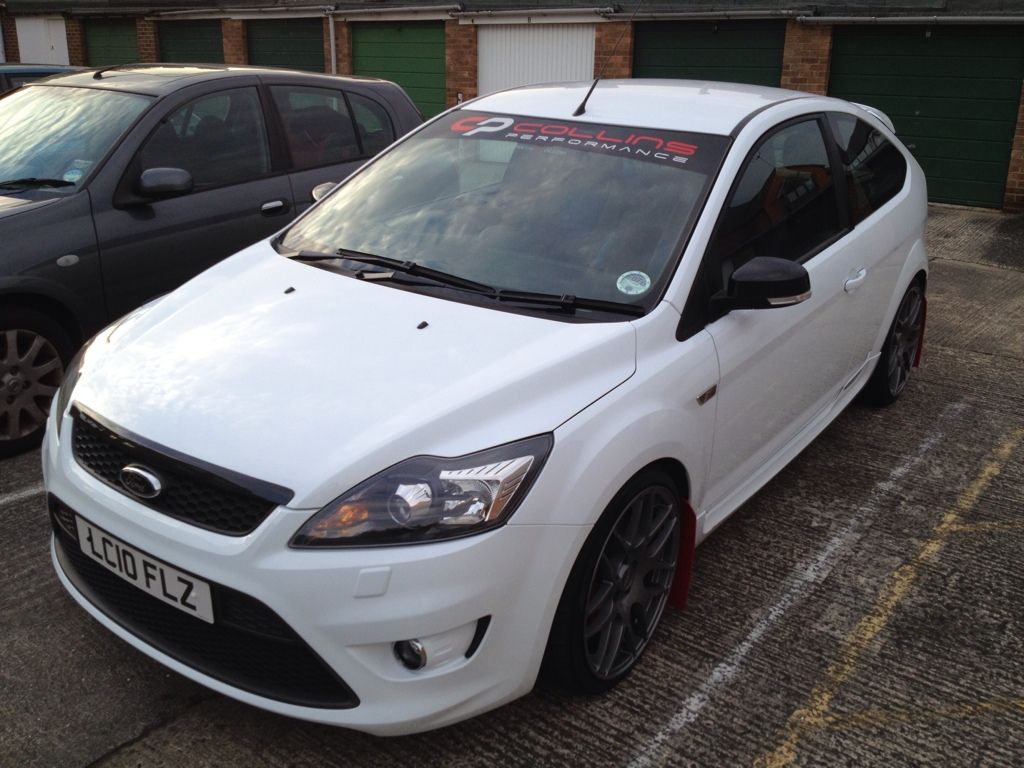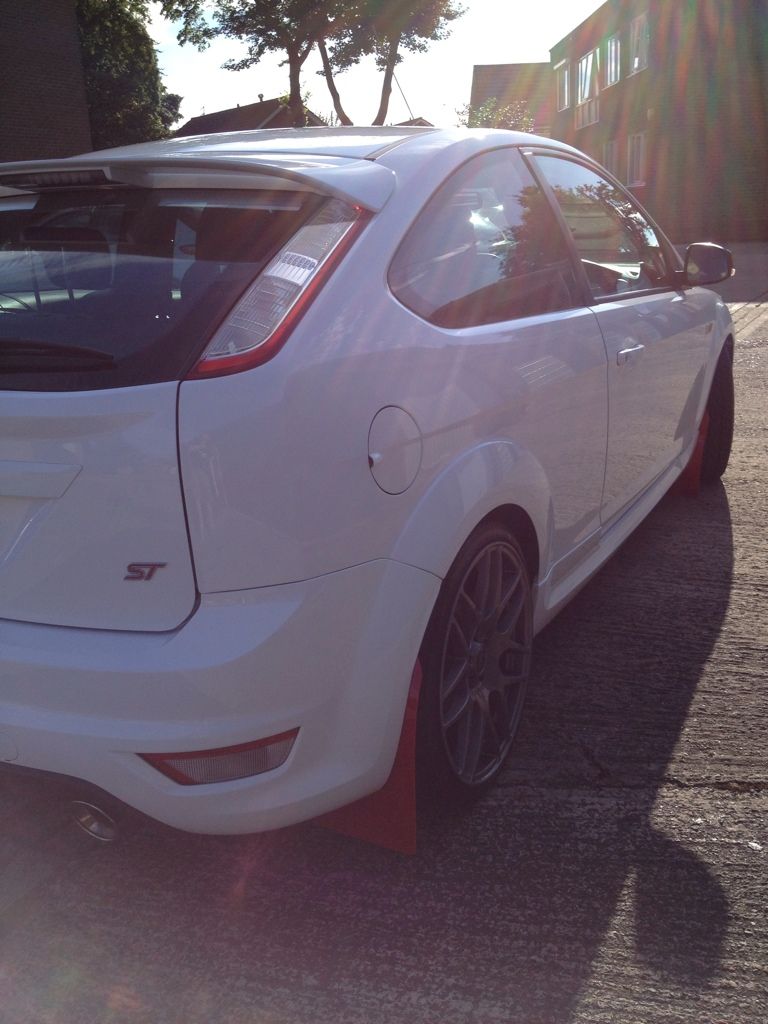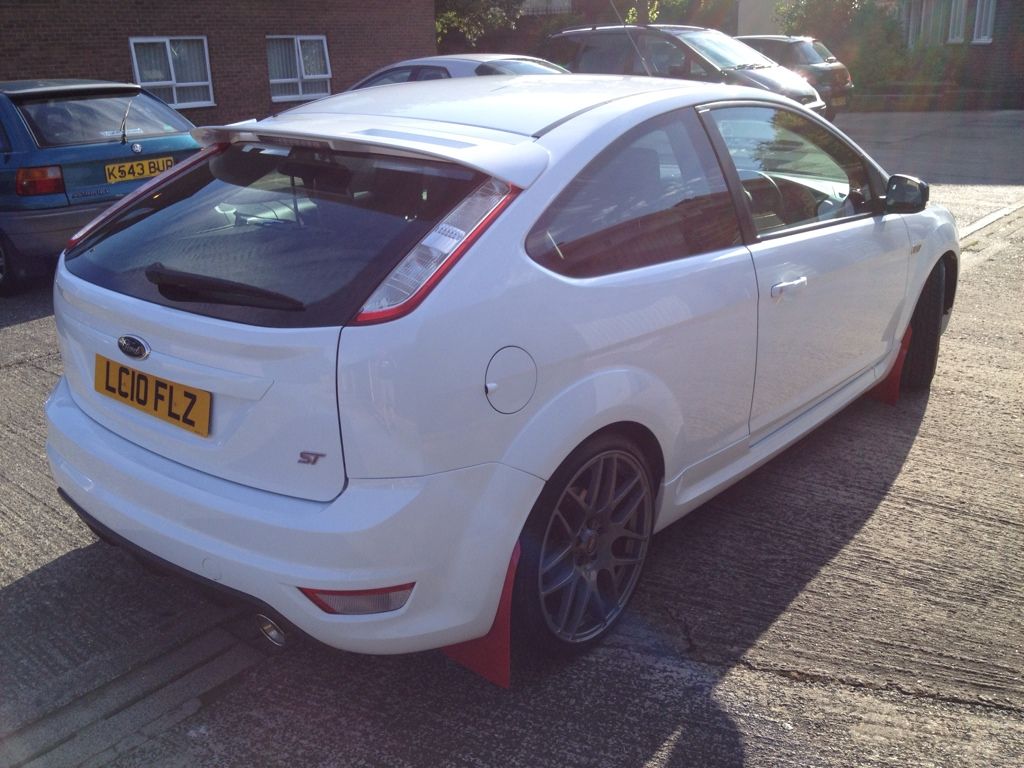 Next on the list is...
Custom Widemouth Grill - In progress
Custom painted engine plastics - In progress
RS Bonnet
Panther Black Roof
Carbon Fibre Door Pillers
RS Parts Diffuser
Then maybe B12s...
I would like to take this oppertunity to thank John-ST3 for all his work on my car. Everytime he works on my car he ends up with a new burn, missing screwdrivers and a few new swear words! If anyone in the NE needs work doing... drop John a PM... He knows his way around and ST... and an RS... also the wives Nissan Note too! (Despite what one of the sponsers said on here...)
Any comment welcomed guys.
I have now decided I need to sell the beast as childcare etc etc is going to cost a fortune. So looking for around £15k as is or I may return to standard and sell for around £12k. Gutted as I have only just finished it!! If you are interested or know anyone who is looking for an ST that will give a standard RS a run for its money... drop me a PM or text/call 07920 224625.
Full list of mods:
Exterior
19x8.5" Dotz Exile Alloy Wheels – Custom Powder Coated
DMB Centre Caps
Locking Wheel Nuts
Powder coated Callipers
Calliper Decals
Carbon Fibre Bonnet Lip
Carbon Fibre Wing Mirror Covers
Clear Fog Lamp with Red Bulb
DMB Ford overlays
FocusSTOC Decals
CP320 Decal
Collins Performance Sunstrip
RallyFlapz Mud Flaps (Red)
Eibach Lowering Springs
Custom Grill - Not yet fitted
Interior
Aluminium Heater Knobs
Deluxe Mats
Performance
GGR CAIS
Code Red Top Pipe
Radtec Intercooler
Collins CP320 Re-map
Collins Dump Valve
Full Samco Hoses
Mongoose catback
Mongoose 100 cell sport Cat
Mongoose Downpipe
Custom ECU Cover - Not fitted yet
Bonnet Lifters - Not fitted yet
Cheers guys.