This might be bit hard to explain but I will do my best. I would like to bring down a wire from courtesy interior light to front footwell area. This would be to sort out the footwell lights but at same time I would like to leave there a some sort of 2 pin connector. This is so that I can easily tap into some more power with any future projects or keep my options open to change some of the stuff in future bit more on the fly (plug and play). I would like these connectors to be reliable in terms of decent insulation, sturdy but at same time easy to operate (connect and un-connect - plug in / plug out).
I tried to find something from ebay myself but I quite didn't find what I was after. I'm not sure if there are some sort of industry standard connectors that would fulfill my requirements.
Just to make things more clear the below is image of an idea that I'm after.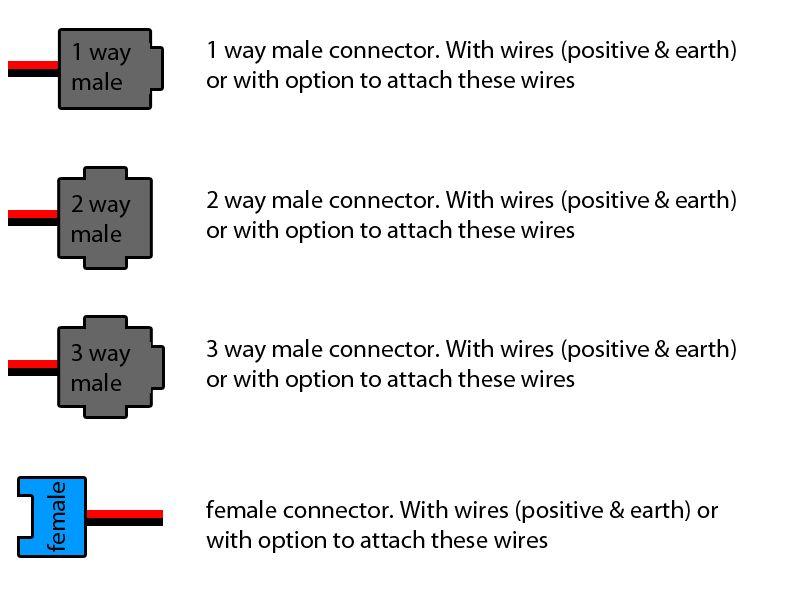 So lets say I would bring down wire from courtesy light and connect 3 way connector to it. This would allow me to use x1 connection to sort out front footwell lights, leave x1 connection for future to sort out rear footwell lights and leave 1x connection for some other future projects. As example below.
The connectors would not have to be exatly like that (in terms of male/female) as long as I can achieve the idea.
I would appreciate some advice or ideas to see if there are some options out there so I cab do the mods exactly the way I would prefer.
Cheers