Show
Posted 03 November 2012 - 03:14 PM
do you have to take glove compartment off to get to fuse box?

---
Posted 03 November 2012 - 07:00 PM
On the focus there is 2 screws underneath the fuse board. You simply twist both of them anti-clockwise and the fuse board will flop down for easy access. It may be the same on the fusion.
Here's what you should be looking for: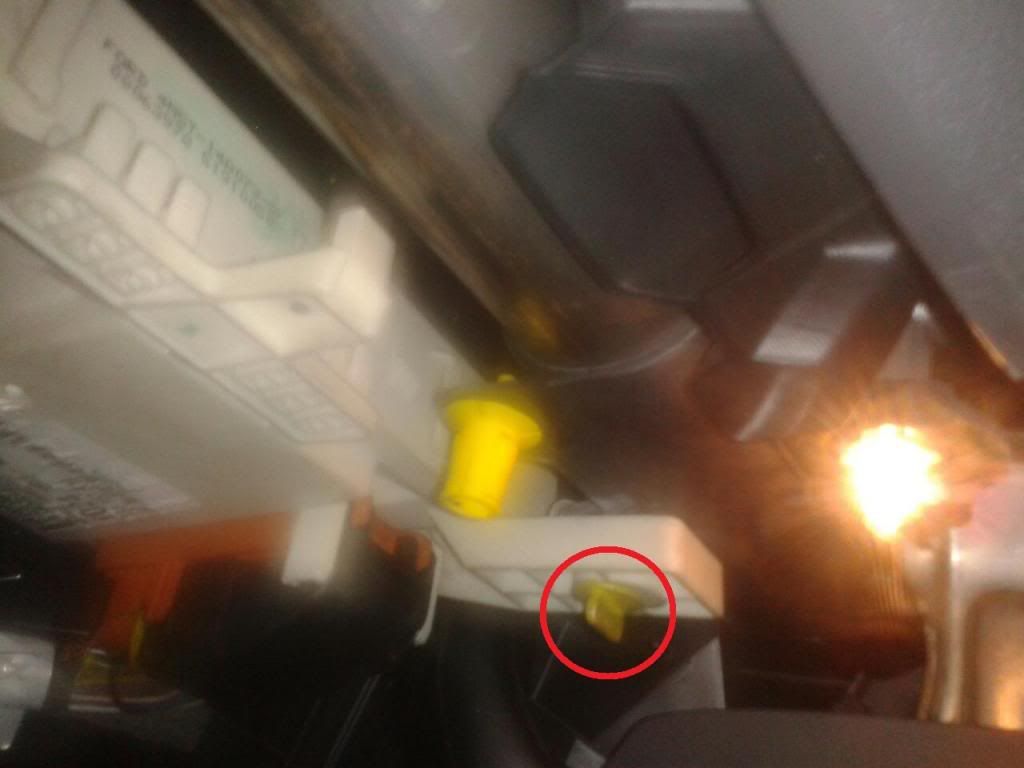 There will be one each side.
---
Posted 04 November 2012 - 04:41 PM
I have just been into my fusebox through the glove box and it is very easy

When you open the glovebox, look to both sides and you will notice that there is 2 tabs stopping it from openning further. Pull in the glovebox by these points so that the tabs can pass the solid plastic of the dash and the glove box will open completely and flop down, you can then get to the fuse box. If like me you have lots in the glovebox, when you open it fully, if you pull it gently towards you, it is only clipped in and will unclip and the whole glove box can be moved out of the way

---
---
0 user(s) are reading this topic
0 members, 0 guests, 0 anonymous users