Show
Wanted - Focus Mk2 Prefacelift Wing Indicators
Started by
gurcayy
,
Nov 15 2012 03:21 PM
Posted 15 November 2012 - 03:21 PM
Hi, guys,
I am looking to buy a pair of wing indicators for Focus Mk2 prefacelift.
---
Posted 15 November 2012 - 04:34 PM
A couple of options. Buy them new - I'm not near my computer but will post the links to the bits you need later, or buy second hand mirrors off eBay and transplant.
The indicator units themselves only come up on eBay once in a blue moon but the mirrors usually show up more often.
The connectors are different so you'd have to cut and paste.
Brigante has recently done this mod so will be best to explain what is needed to do it.

---
Posted 15 November 2012 - 05:23 PM
Thank you for your reply, Stoney871.
I've found pretty useful guide here :
http://www.focusowne...pic.php?t=27907
. The problem is that I am from Bulgaria and local Ford dealer charge around 50 GBP for one f*ing bulb
.
I would buy them from fordparts.uk - they are 16.88 GBP each, but they want Paypal billing and delivery address match
. I have a delivery adress in UK , but dunno why they don't accept it.
Due to the left hand traffic here, Uk mirrors don't fit to our cars.
My last option and hope will be someone to do a favour for me to buy the indicators from fordparts.uk and send them to my Uk adress
---
Posted 15 November 2012 - 10:01 PM
The guide on the focus owners club is pretty good.
I've started writing a guide myself for this forum and it can be found here:
http://www.fordowner...s-pre-facelift/
I put in a few better detailed photos in terms of how to route the wiring etc. It's not finished yet though but it's good enough to follow.
Concerning the parts, instead of buying new, like Clive said you may be better just buying used complete mirrors off ebay and transplanting the required parts onto your existing mirrors.
It's what I did, I managed to get a pair of wing mirrors already in the right colour for 50quid, a lot cheaper than new parts from fordparts uk.
Search ebay for ST's, C-max ghias, or later focus ghias like the 2007 ghia that are breaking.
Shouldn't matter about being from a UK car as you'd just be taking the covers and indicators off and fitting them to your current mirrors.
---
Posted 16 November 2012 - 12:32 AM
Thank you for your reply! Your guide is pretty well written and easy for understanding. Excellent job!

If I buy new mirrors, I would like to go for the facelift model where the glass is far bigger than the prefacelift ones. Do they fit? I had found that the wiring connectors are different, but I think this is easy to solve.

---
Posted 16 November 2012 - 02:13 AM
Thanks, It's not finished yet, needs a few better photos in places.
Concerning facelift mirrors, I'm assuming they would have a bigger plug than mirrors without indicators.
Compare these 2 plugs for instance: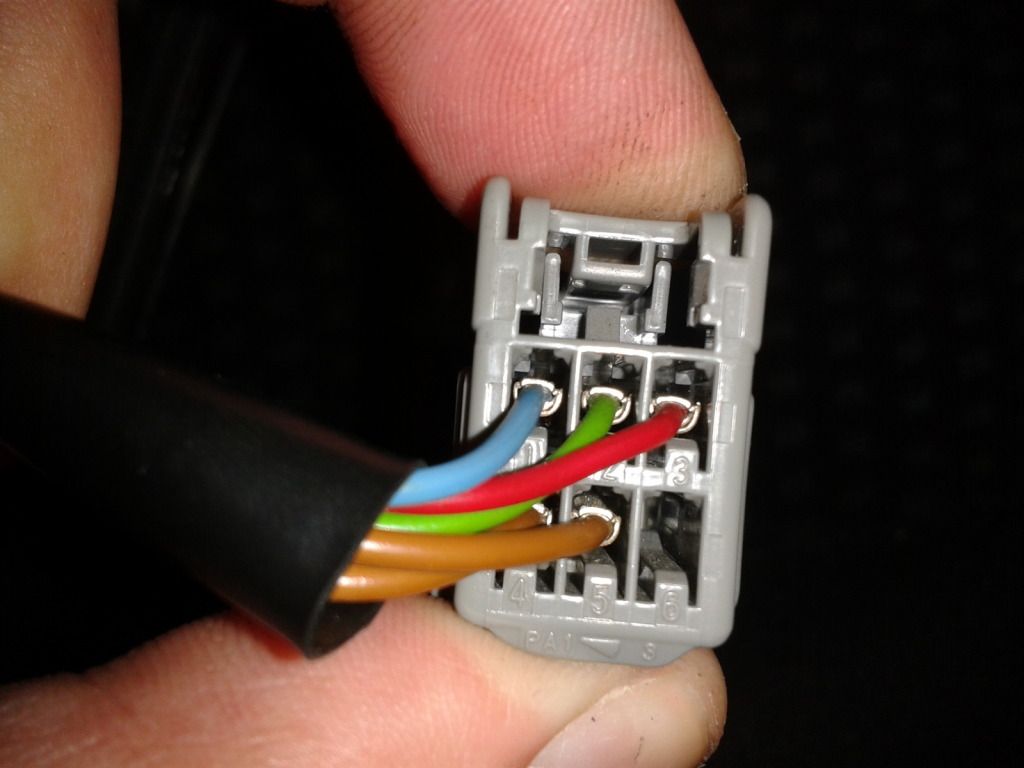 This is my mirror without indicator plug
And this Is my mirror with indicator plug: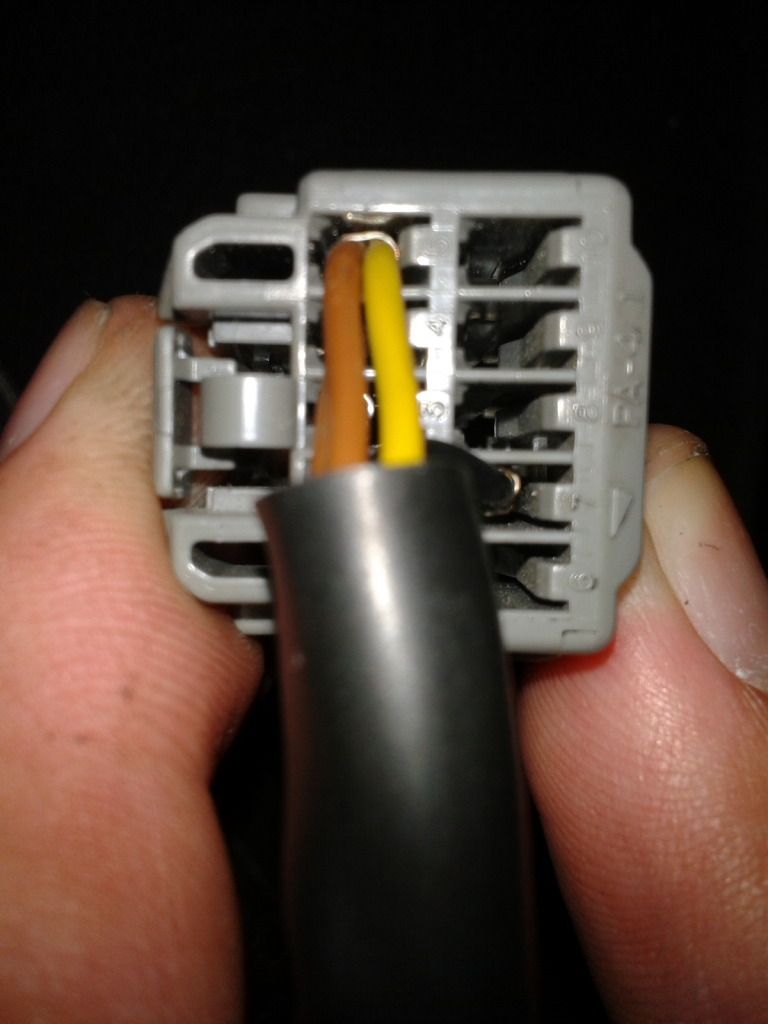 The one with indicators has more wires going into it meaning that the plug needs to be bigger. This is why it won't just plug straight into your car as it is as the socket is too small.
I also don't think you would be able to simply swap the plugs over as there will be too many wires to fit into your smaller plug.
This is why I had to basically scrap the rest of my new fully working mirrors and just cut the indicators off it and transplant them onto my existing mirrors and swap the covers over.
This is why I don't think facelift mirrors will work on a pre facelift as the plug will be too big to plug straight in and I don't think you can simply swap the plugs over. You might be able to squash all the wires into the smaller plug but I doubt it cause they would be in the wrong order plus the indicator wires in the plug wouldn't have power to em cause they would need wiring into the wing panel indicator loom.
---
Posted 21 November 2012 - 04:43 PM
I hadn't any success with the mirror indicators chase
.
Guys will anyone do me a great favour to help me to buy them from fordparts uk? I need someone to buy and post them to my UK adress? I will send the money beforehand through paypal to this who wants to do me this favour. I will be grateful if anyone help me to improve my car
---
Posted 21 November 2012 - 05:27 PM
A qucik update... I've just bought the right hand side repeater on ebay
. So, I need help with the only left hand side indicator.
---
Posted 26 November 2012 - 01:23 AM
---
Posted 02 December 2012 - 01:52 AM
I've foud the left wing mirror indicator, so the thread can be closed.

---
---
0 user(s) are reading this topic
0 members, 0 guests, 0 anonymous users