Hi all, not been on the forum for a while having bought a Fiesta, sold the Focus and been mega busy at work.
Il copy this from another forum, so if the odd bit dosnt make scence... sorry!
Heres some pictures from the day I picked her up from Wales: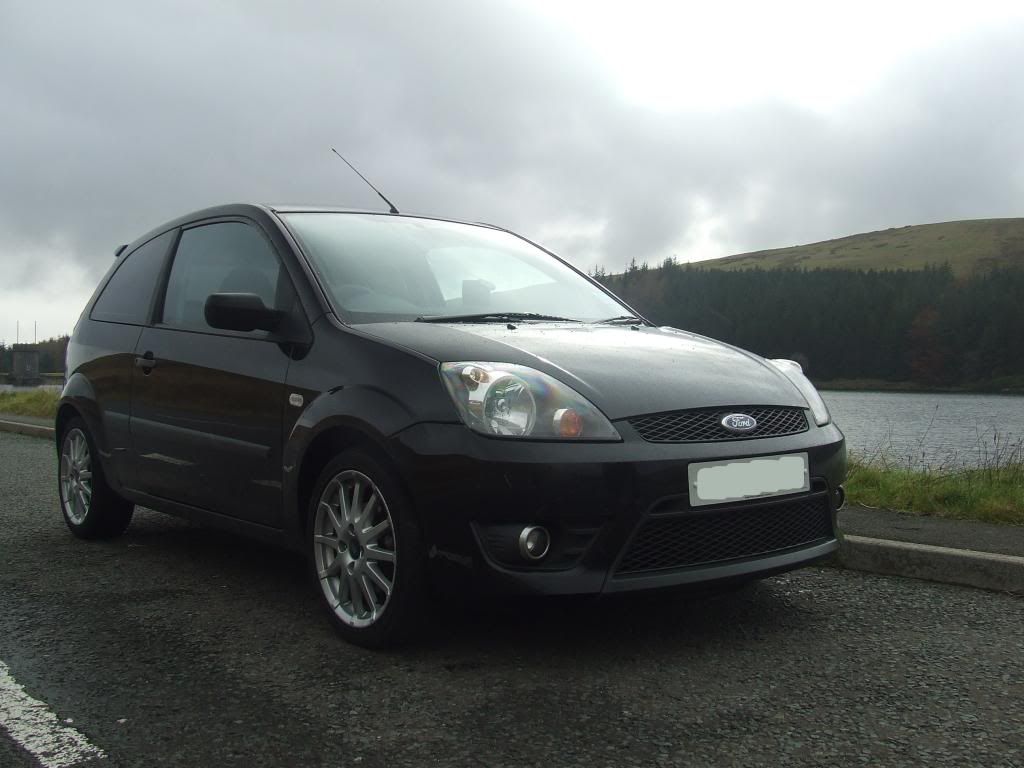 And one of the misses car (Soon to be replaced by a mk6.5 fez)
One of the two together: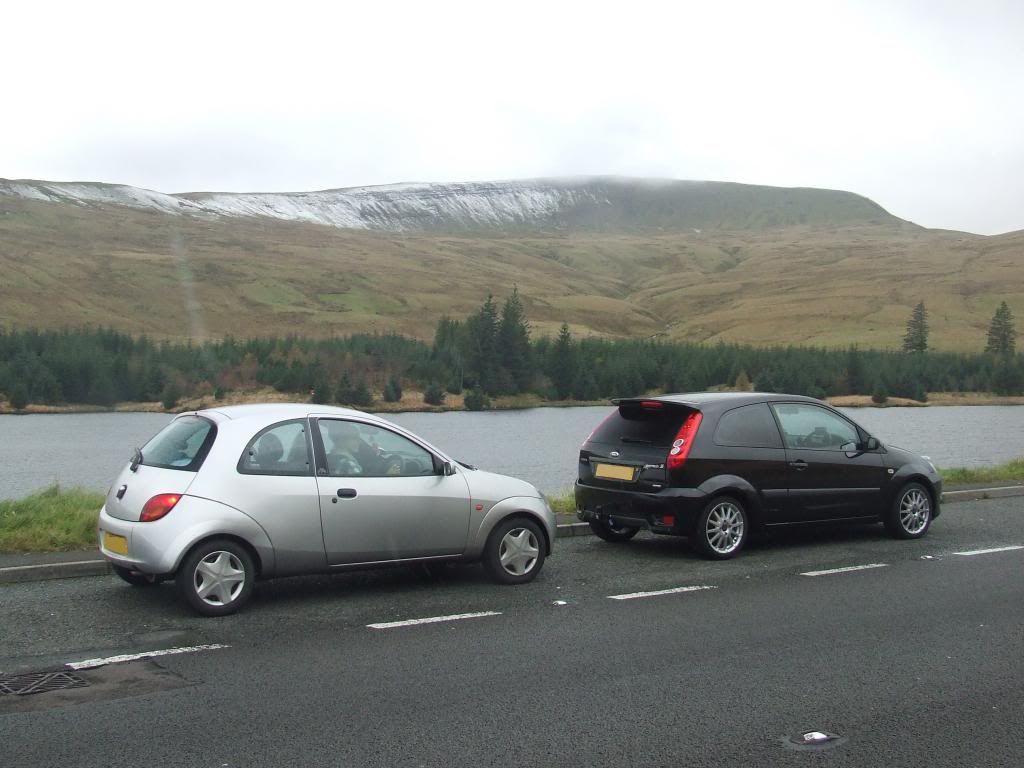 It was a miserable cold day but we still had a bit of time to look around and drive some of the awesome roads.
Theres a few niggles that need sorting with it which will be done when money allows. But for now im saving for the insurance renewal in a few months.... (This is not going well LOL!)
First mod was a bonnet bra... the bonnet has a couple of nasty stone chips in it which I cant afford to be repaird, so for the mean time, this will cover it up and make me feel better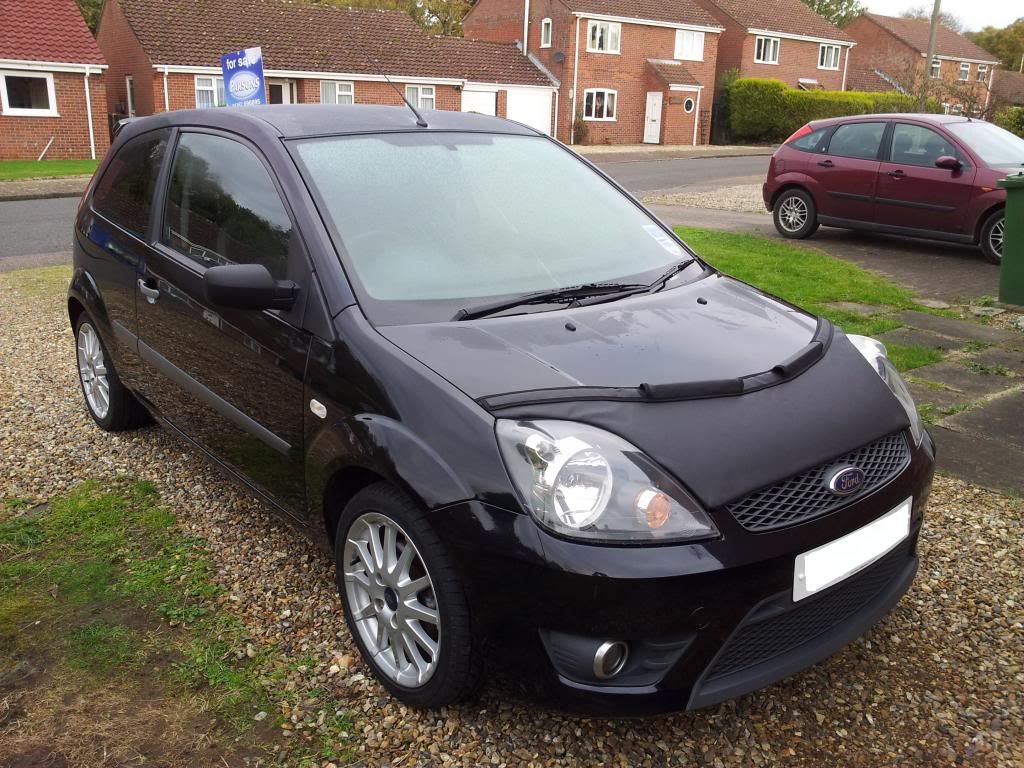 First time iv taken photos at night (Didnt go too well.. only 1 came out half decent) :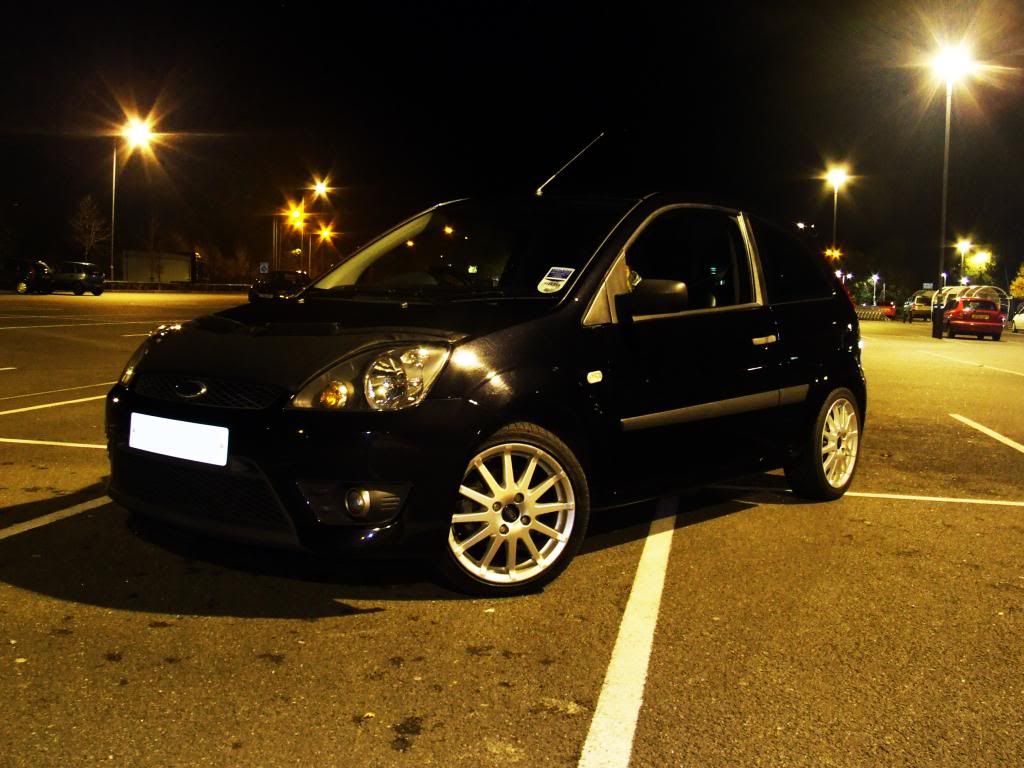 Beading shot
Painted front callipers: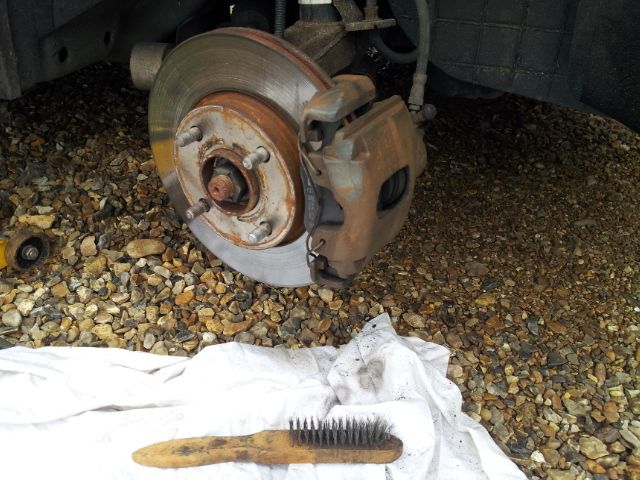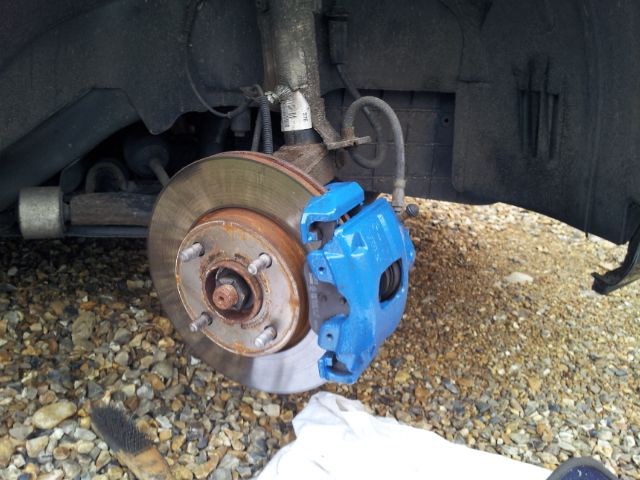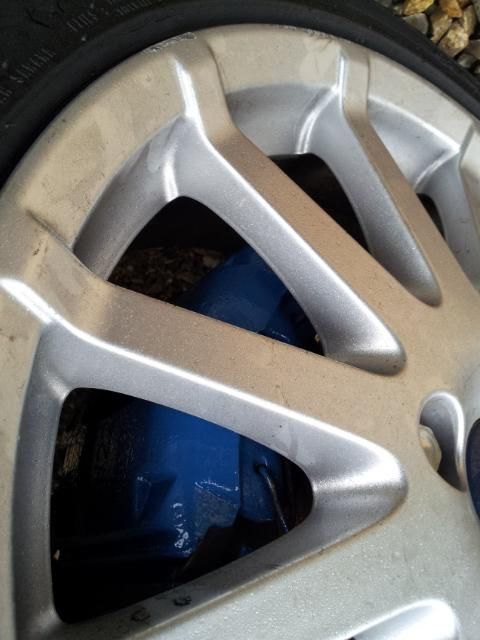 DMB overlays and boot lock cover fitted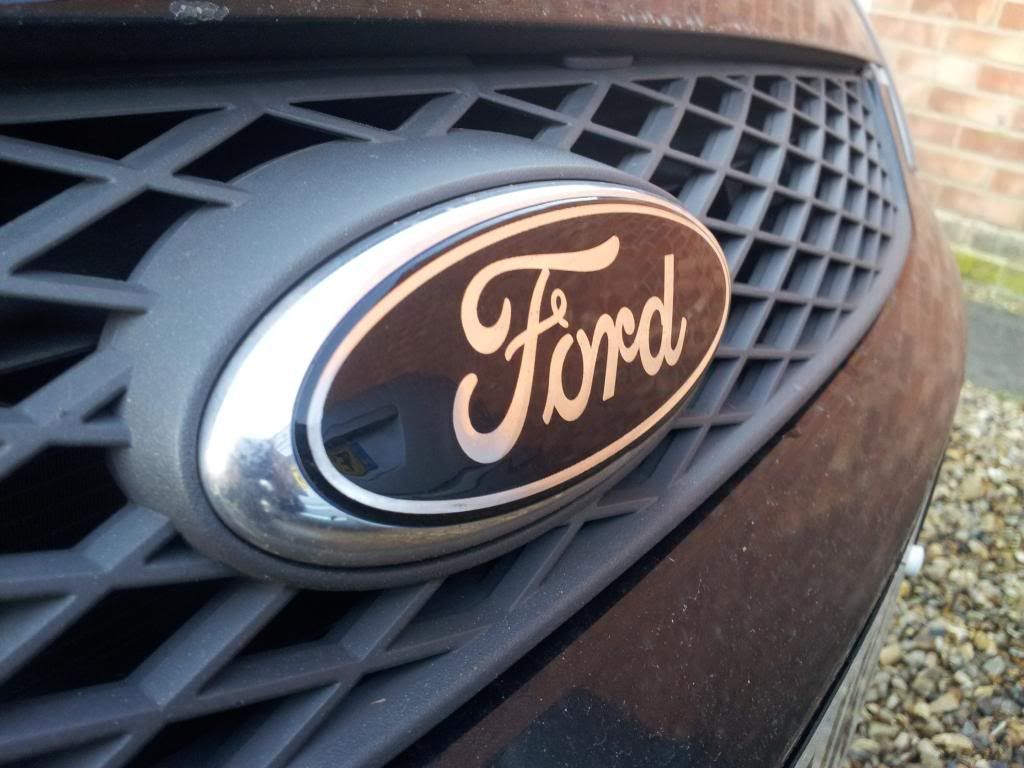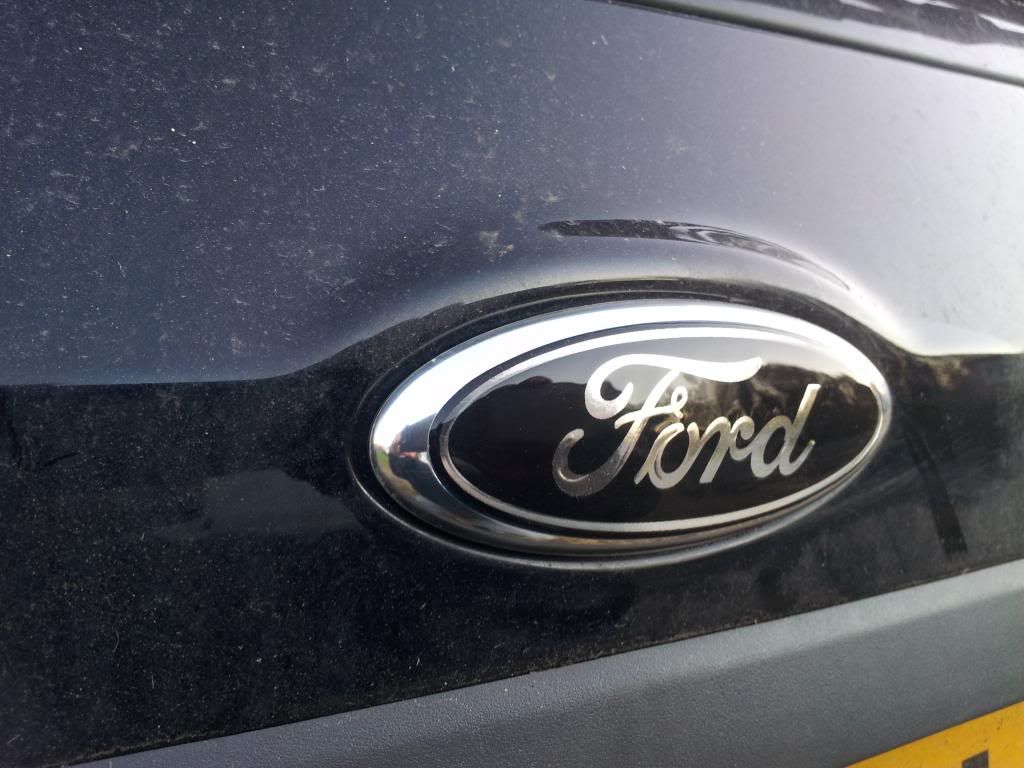 Laguna splitter fitted (Worse job ever in below 0 temp on a stone driveway!)
Worth it though
Birthday prezzy from inlaws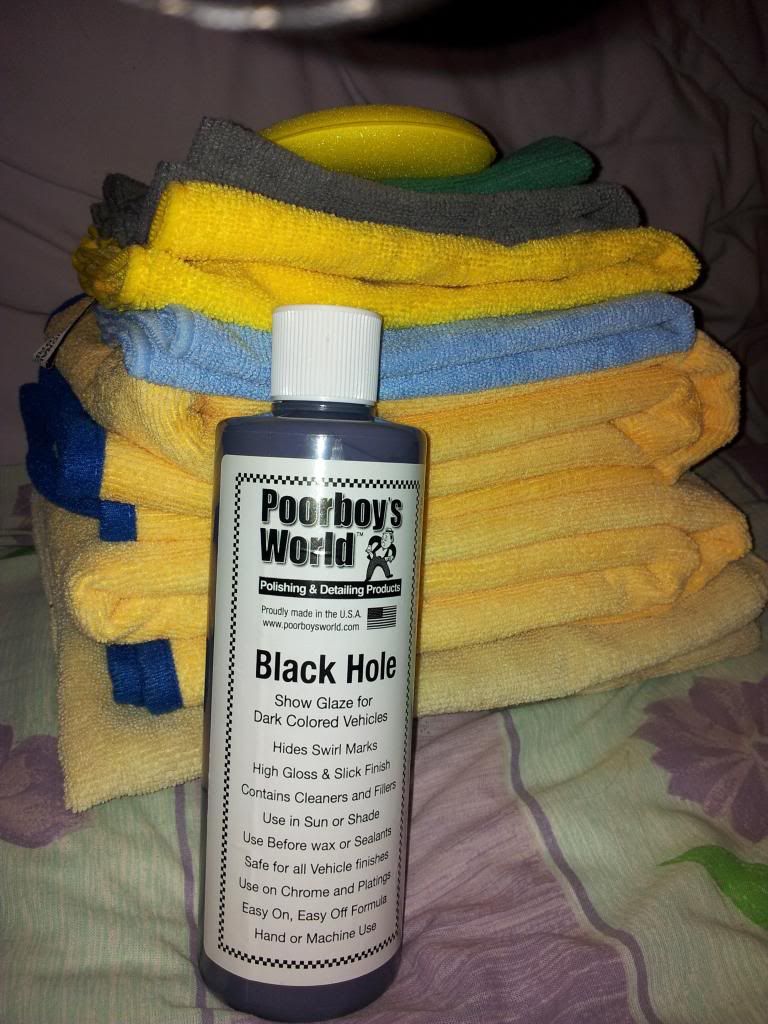 Soon put to use: (went mad with pics)
This is the front wing polished and bumper not polished.. you can see the difference!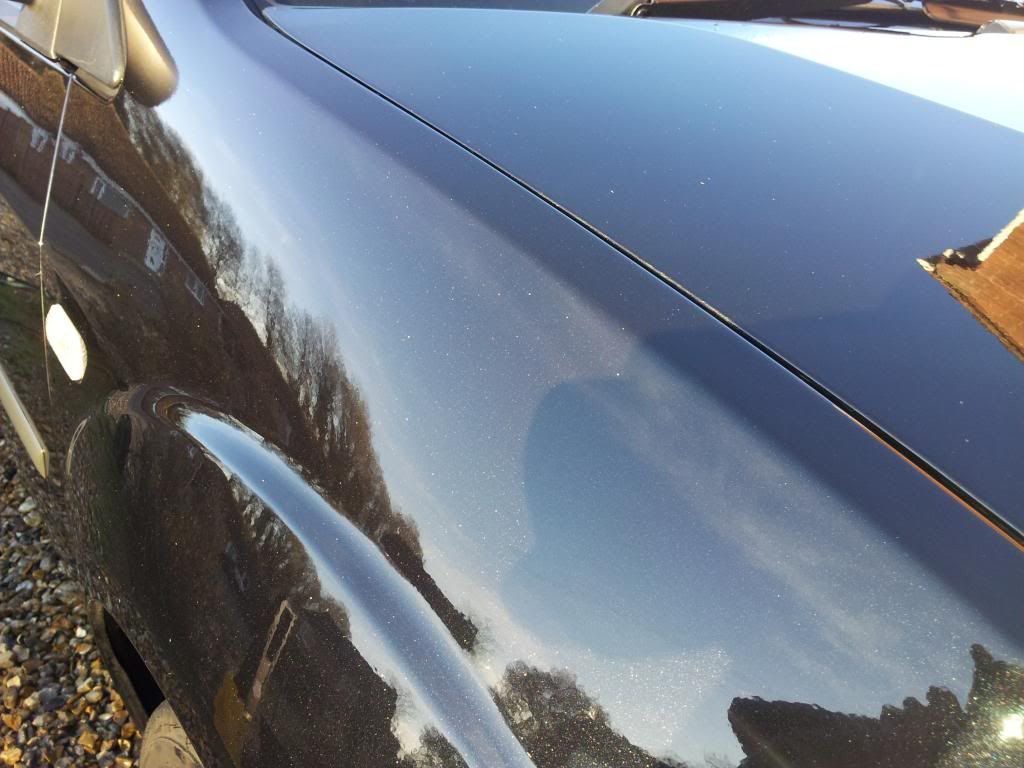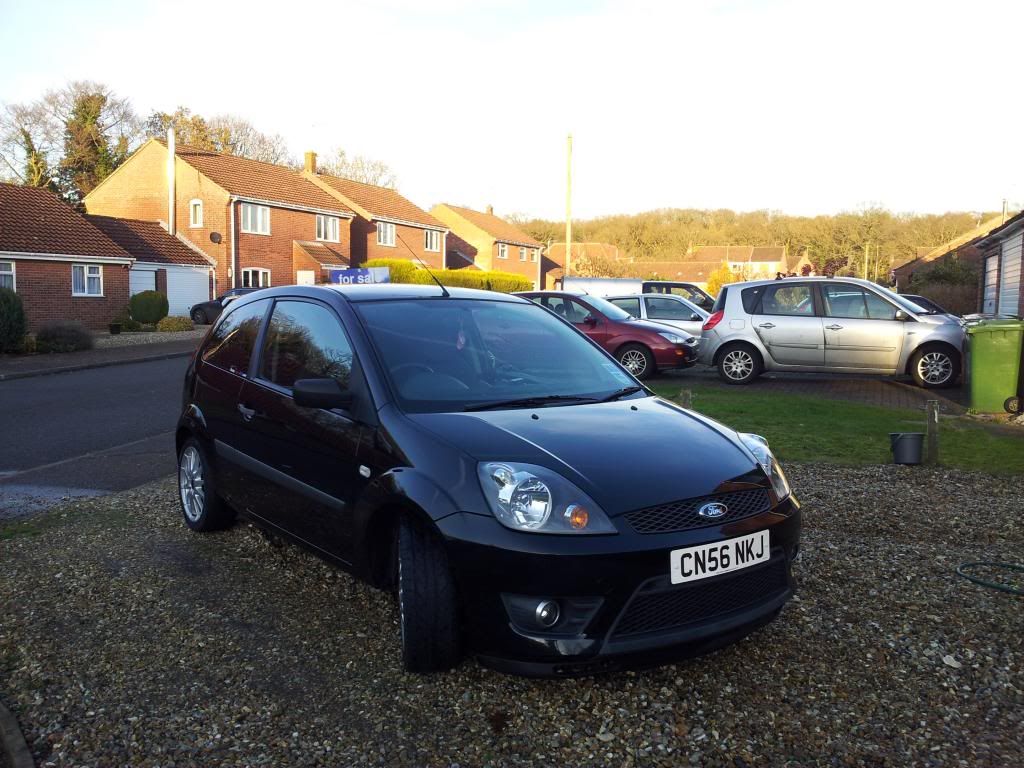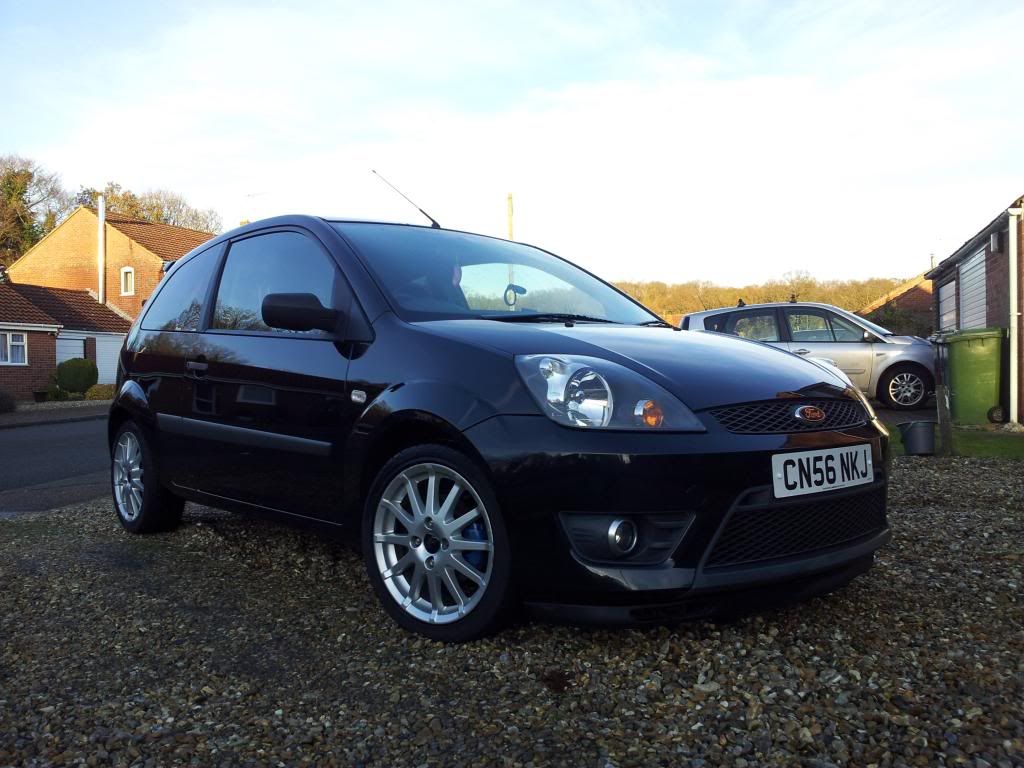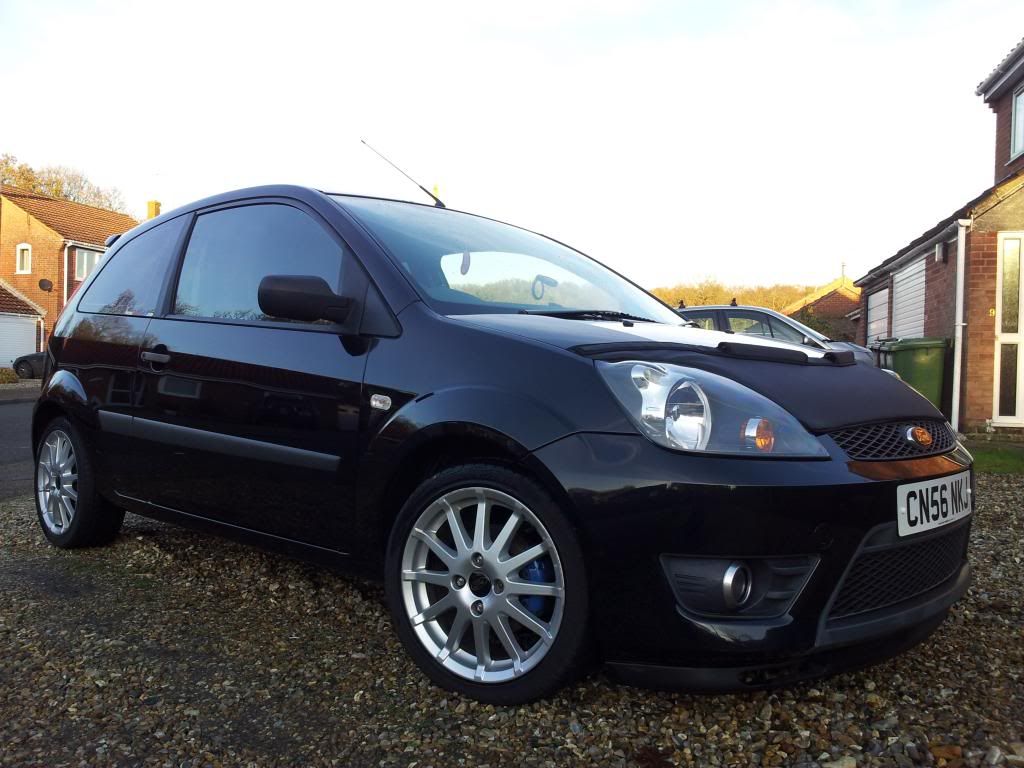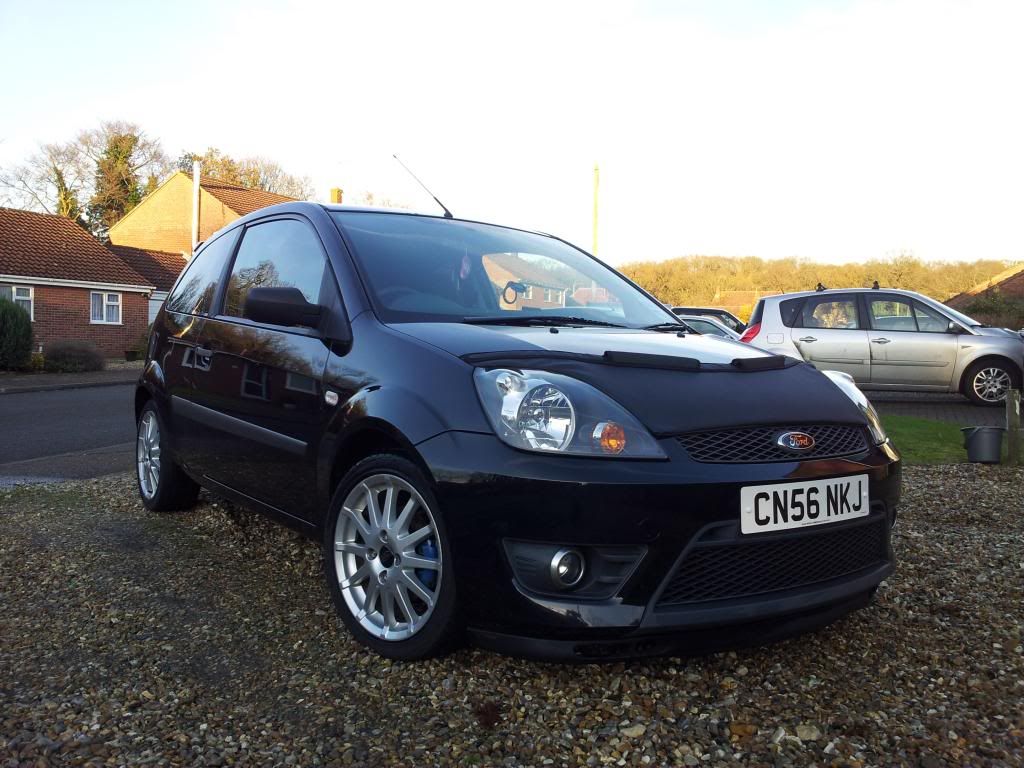 I also got the gopro hero2 out for the first time in a long time (Normally use it when racing bikes, but due to work not been out for ages!)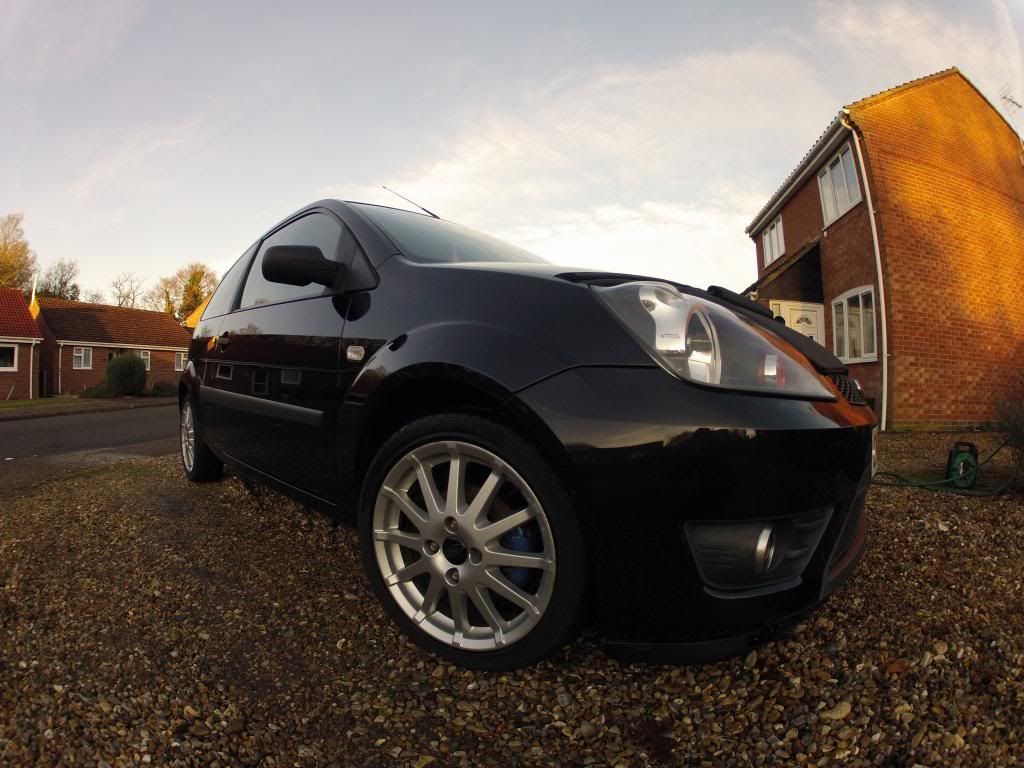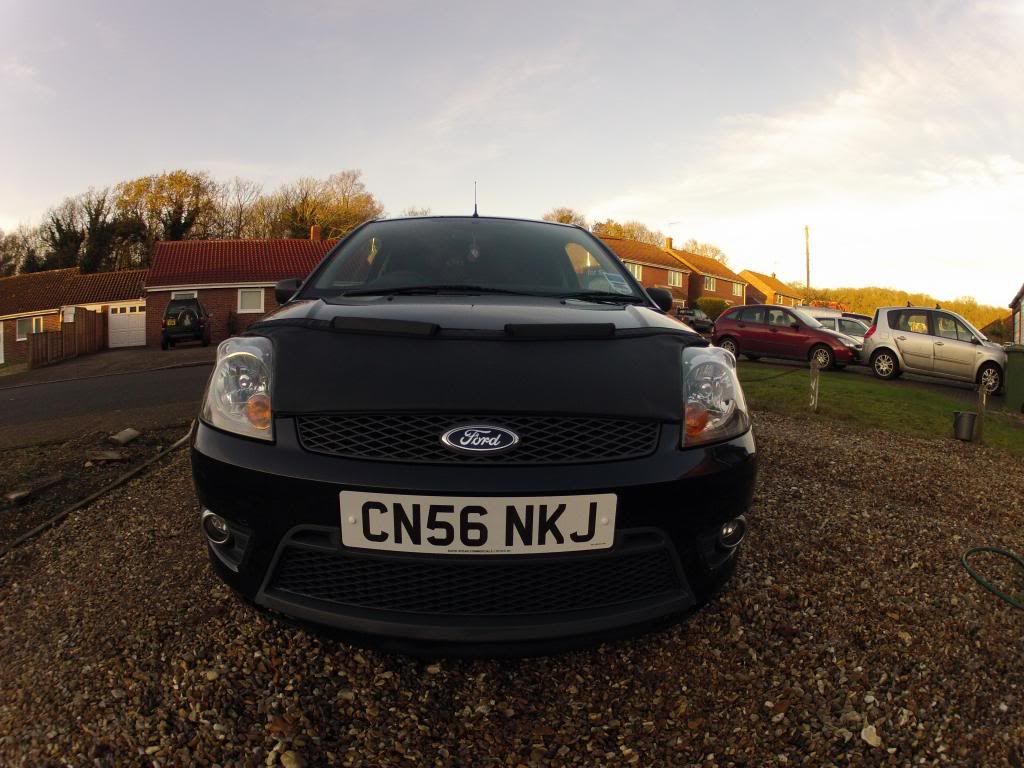 CCing....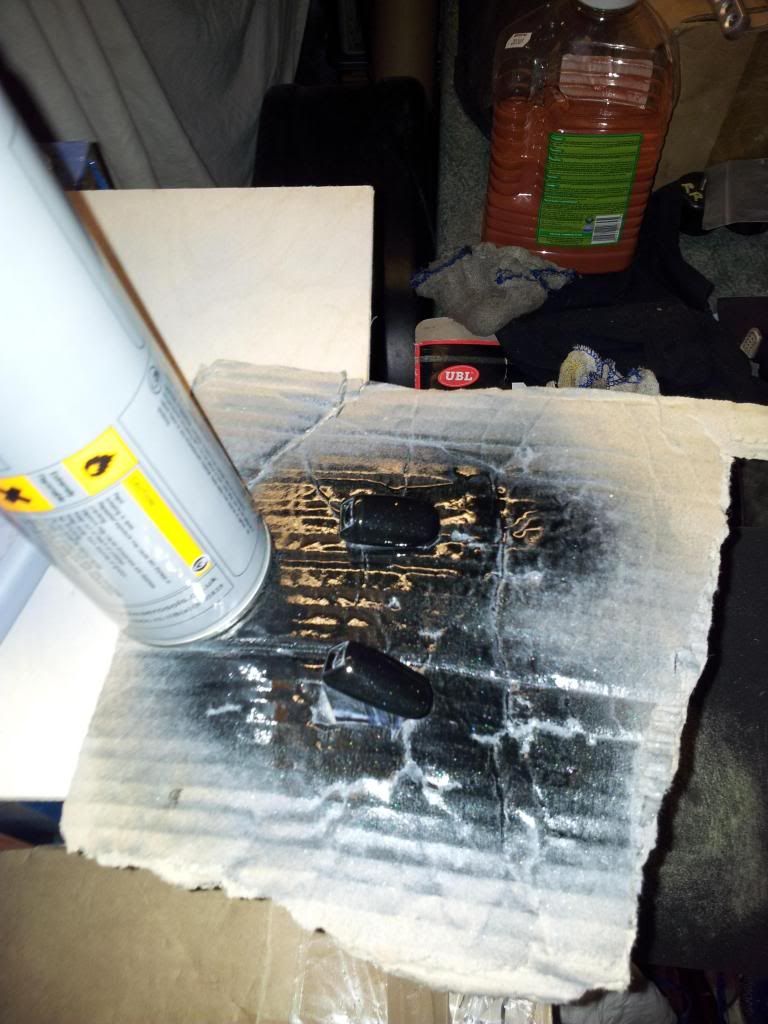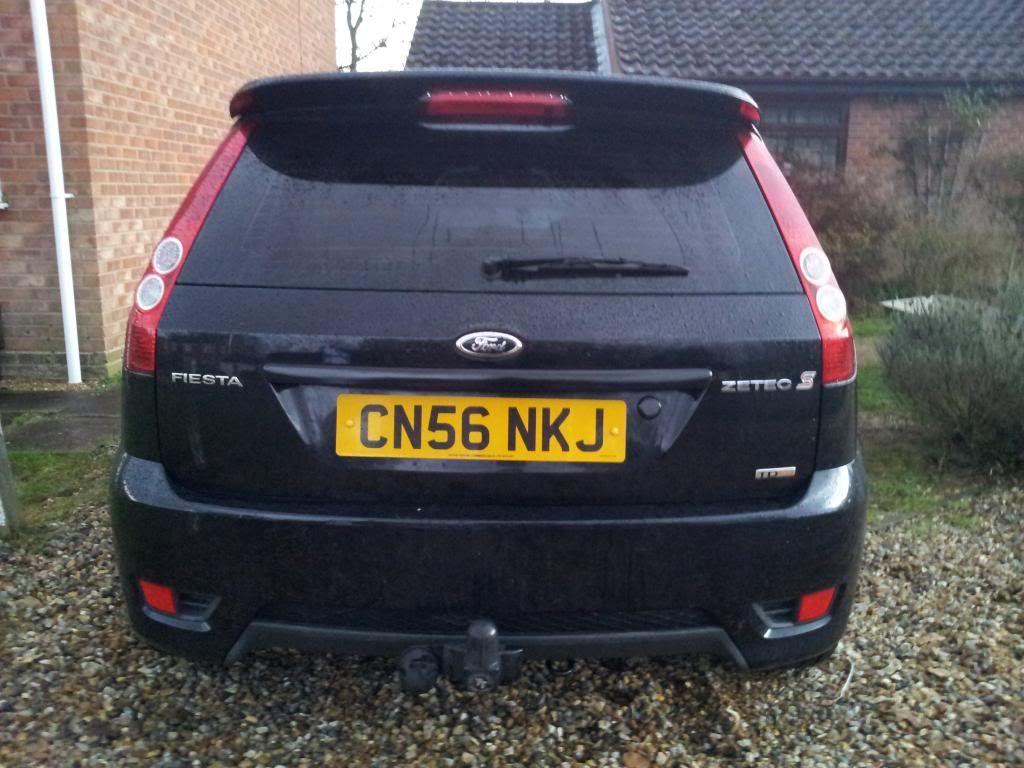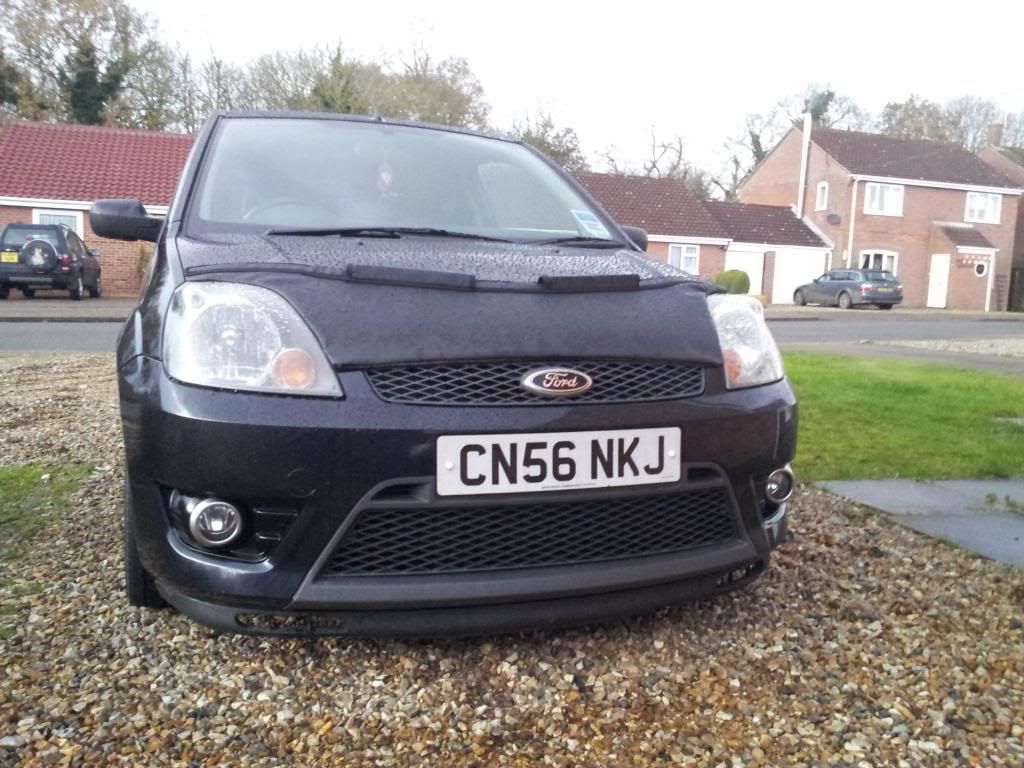 Will be removed again in a week or so's time to flatten off the lacquer and get that mirror shine. Quite happy bearing in mind it was my first time spraying anything... and it was only rattle cans too.
Mist jets removed from the focus before I sold it happen to fit the fez
so they were colour coded and fitted too!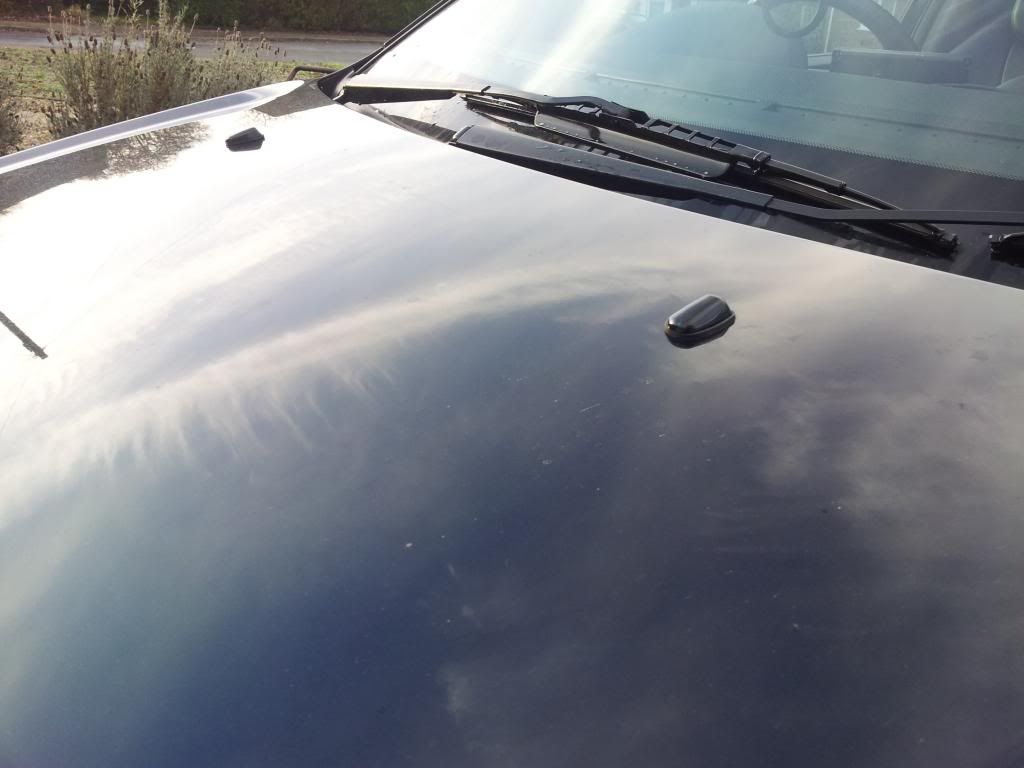 Crimbo prezzie from the misses
Cant have them till crimbo day though
Cant wait!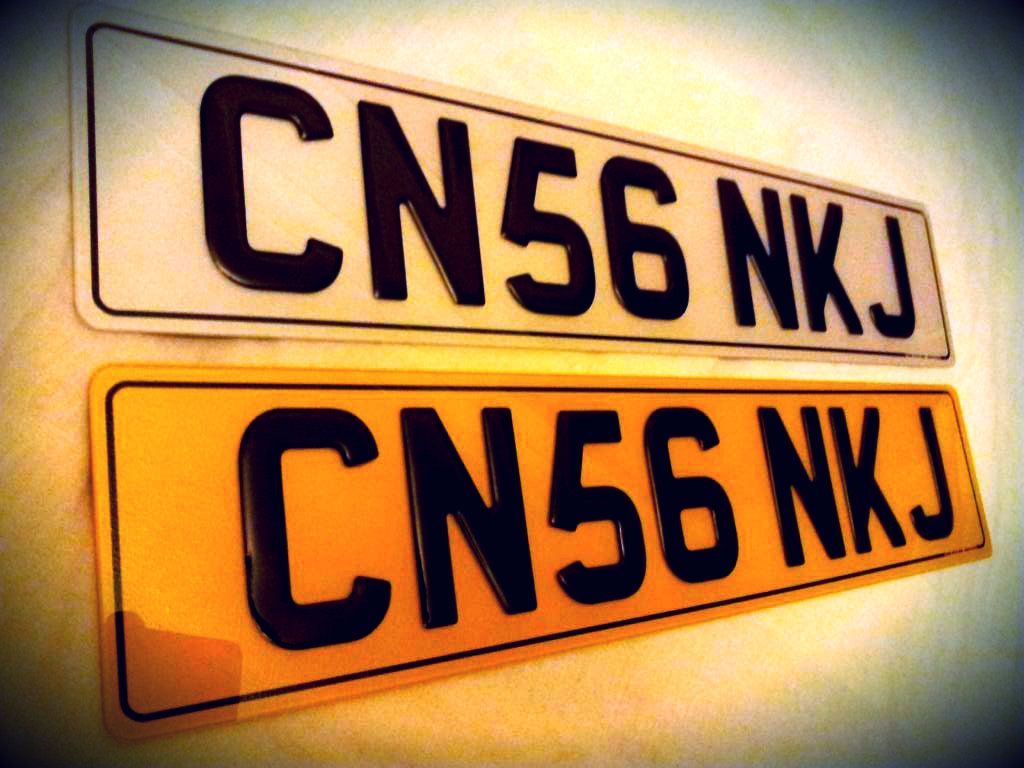 So this is the list...
Done:
Boot lock cover
Put in 12v lighter socket (missing when I bought the car)
Replaced passenger side headlight (damaged when bought)
DMB overlays black/chrome
Paint front callipers blue
Colour code boot grab
Colour code exterior door handles
Colour code front fog light surrounds
Colour coded mist washer jets
Laguna front splitter
Richbrook gear knob
In progress:
Fit scangauge for an OEM look (Fitted, but not looking OEM yet)
To do list:
Detailed clean/try remove some light scratches
Leather gear gator
Upgrade audio
Paint brake drums black
Aero wipers
Mountune MRD270 remap
Lower 30/40mm
Richbrook aeriel
Rubber floor mats
Wind deflectors
Colour code bump strips
Paint grilles (Satin black or gloss?)
I will try keep everything up to date as much as possible. C+C welcome