Update for today. Got my new 20" Rims delivered on Friday. Fully cleaned, polished and tyre dressing applied. Popped in to John-ST3 on saturday to remove the RS alloys and spacers. Got the new wheels on no bother.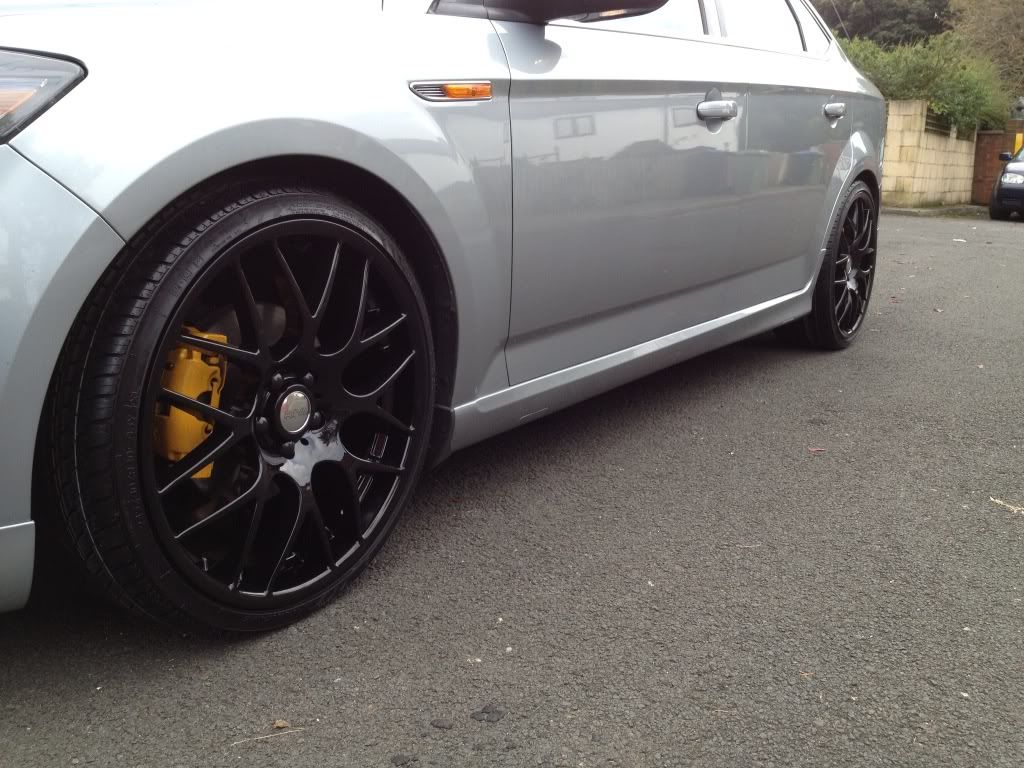 Got some black centre caps on route... They sent the wrong ones. Happy to note that the tyres are quiter and the ride is the same as on 19"s!
Also got my unique JM Motorsport MK4 induction kit fitted. RS K&N mated to part of a new aurbox. Sound wicked. Can really hear it sucking in the air... Plus I can now hear the waste gate dumping too!!