Show
Flip Keyfob Button Pad
Started by
cridling
,
Mar 09 2013 04:01 PM
Posted 09 March 2013 - 04:01 PM
Can any kind soul point me in the direction of instructions to changing the button pad on my flip keyfob
---
Posted 10 March 2013 - 08:53 AM
I would also like to know how to do this, as my buttons are worn, and repacement ones are cheap on Fleabay, but I don't know how to do the swap.
---
Posted 10 March 2013 - 12:26 PM
Just found this
http://reviews.ebay....000000175189820
it looks like you just prize it out, and push the new one in, not sure if I would be brave enough to destroy my old buttons when I am not sure the new ones would just press in!
has anyone tried this?
---
Posted 10 March 2013 - 02:46 PM
Yep exactly the way I was thinking could be worth paying a bit extra and going for shell bottom half inc new keypad and just swop internals and top half from original
---
Posted 15 March 2013 - 08:41 AM
I thought I would give the replacement buttons from Ebay a try.
This is what my buttons used to look like, working ok, but shiny and saggy.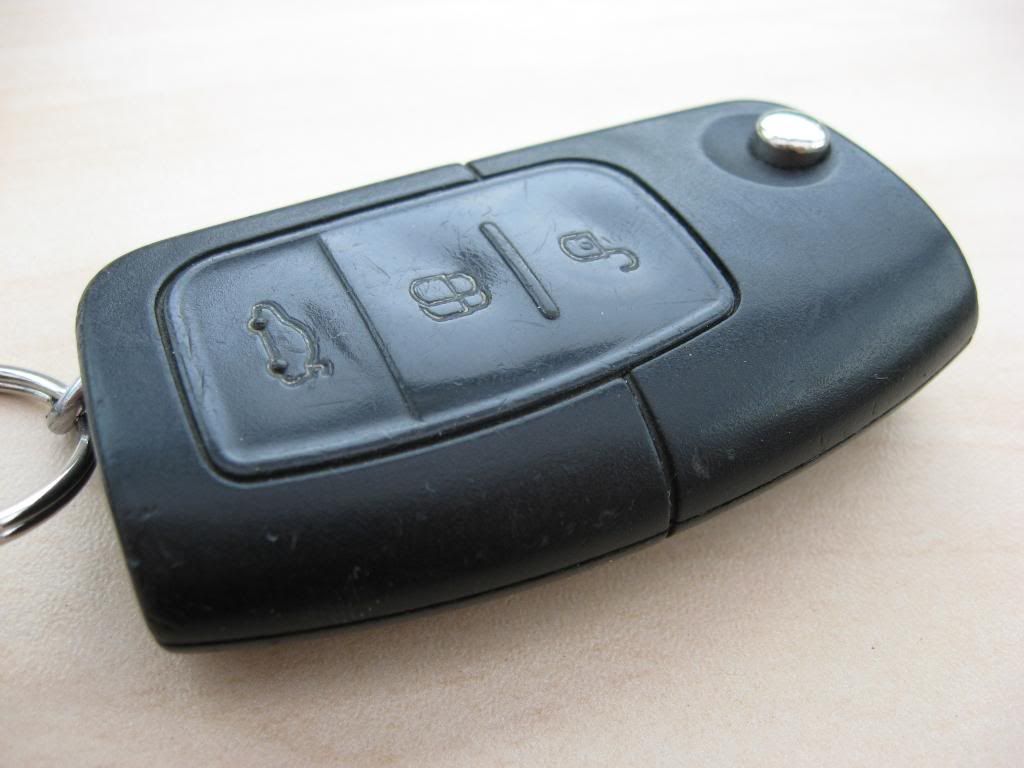 After separating the blade from the buttons, I used a small screwdriver to prize the old buttons out, it is much easier if you have the new ones on the desk to look at, so you know what parts are hidden inside the key fob.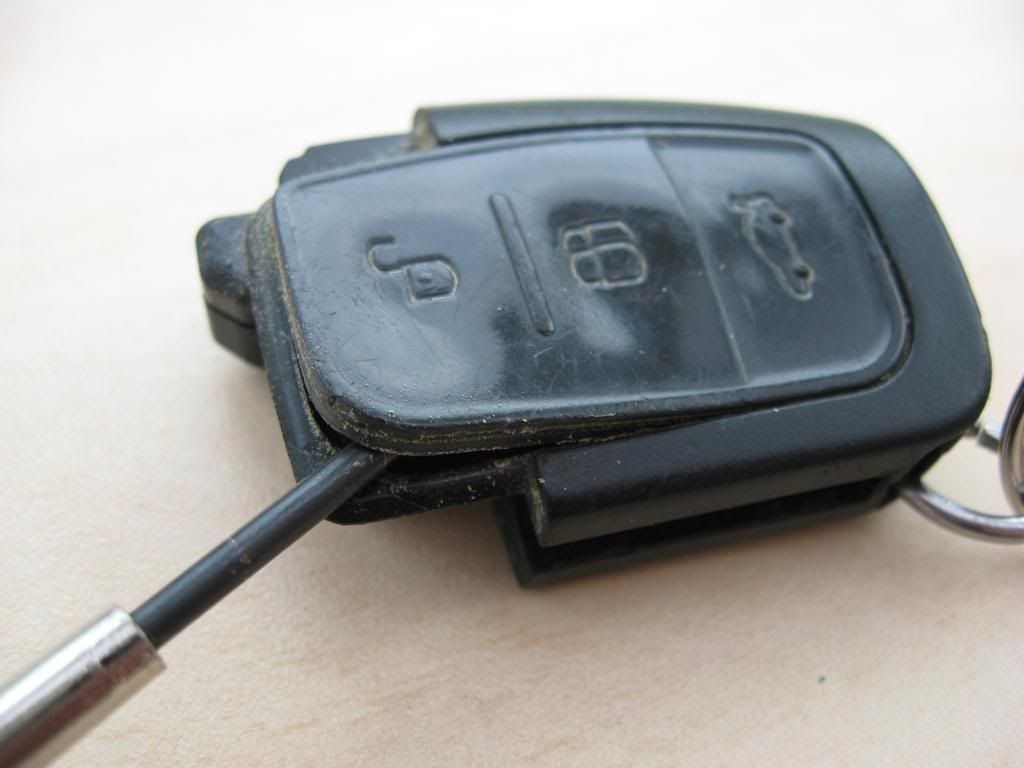 This is what the fob looks like with the buttons removed. Once you have lifted one edge, they just pull out easily. I did not damage my old buttons in any way, so they could easily be re used if I wanted to.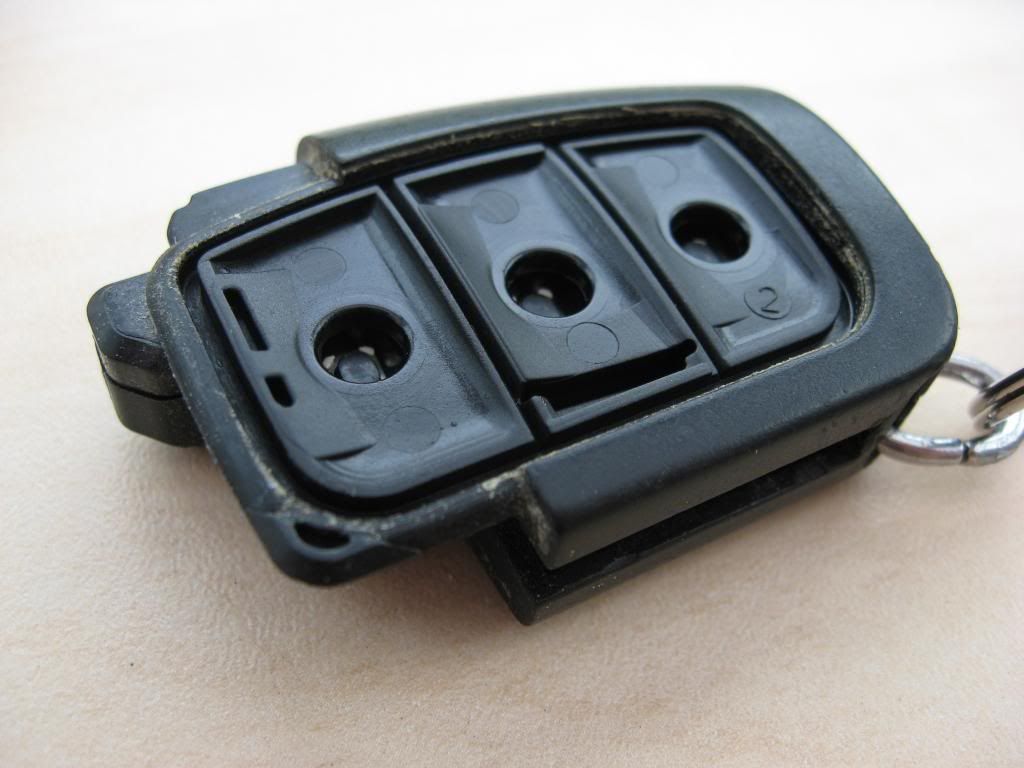 This is what it now looks like with the new buttons. They just press in, and work perfectly. My fob now looks and feels much newer. I did not notice the small mark on the new buttons that is at the edge near the unlock button, untill I looked at these pictures. They are very large scale, and when I look at the fob in my hand, it is almost impossible to see the mark that is so obvious in the pictures.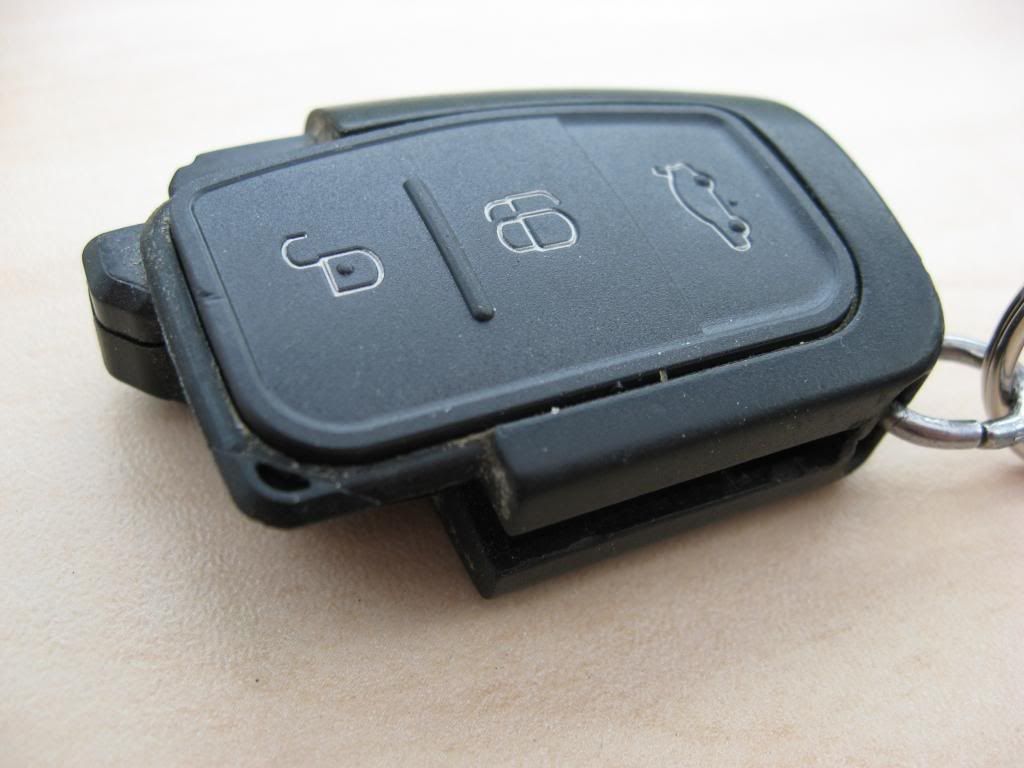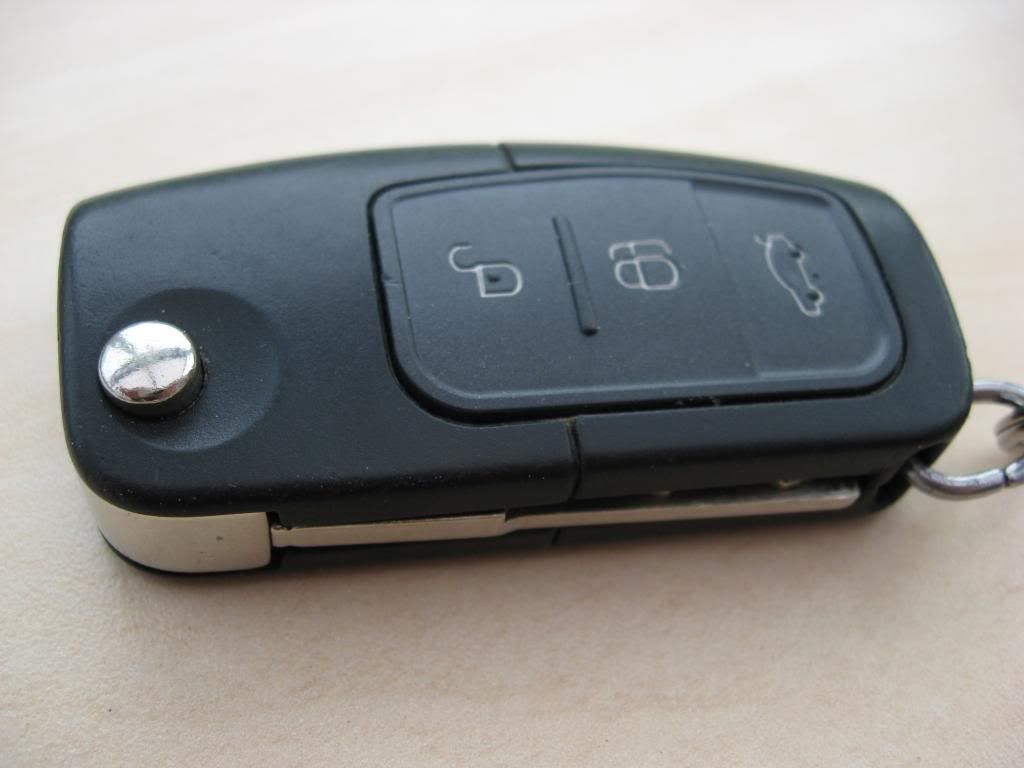 ---
Posted 15 March 2013 - 08:51 PM
Well done will def give it a go now
---
---
0 user(s) are reading this topic
0 members, 0 guests, 0 anonymous users