Seeing as there's a dedicated section for builds now I was gonna ask to have my thread moved over, but as it's many many pages long and full of banter it makes for a long read for anyone who hasn't read it yet.
Because of this I've decided to create a new, stream lined build thread with all mods to date on one page.
So here's what my motor looked like when I bought it almost exactly a year ago
A completely stock Ford Focus Ghia 1.6 115. 2 previous female owners 
And here's what a lorry decided to do to the poor thing within a month of owning it by cutting me up on a roundabout 
Used front bumper, wing panel and new alloy centre cap later and I had her good as new.
That was after I managed to get back in my bonnet
And refit the bumper n wing panel myself after a qualified 'mechanic' made a complete bodge of the whole thing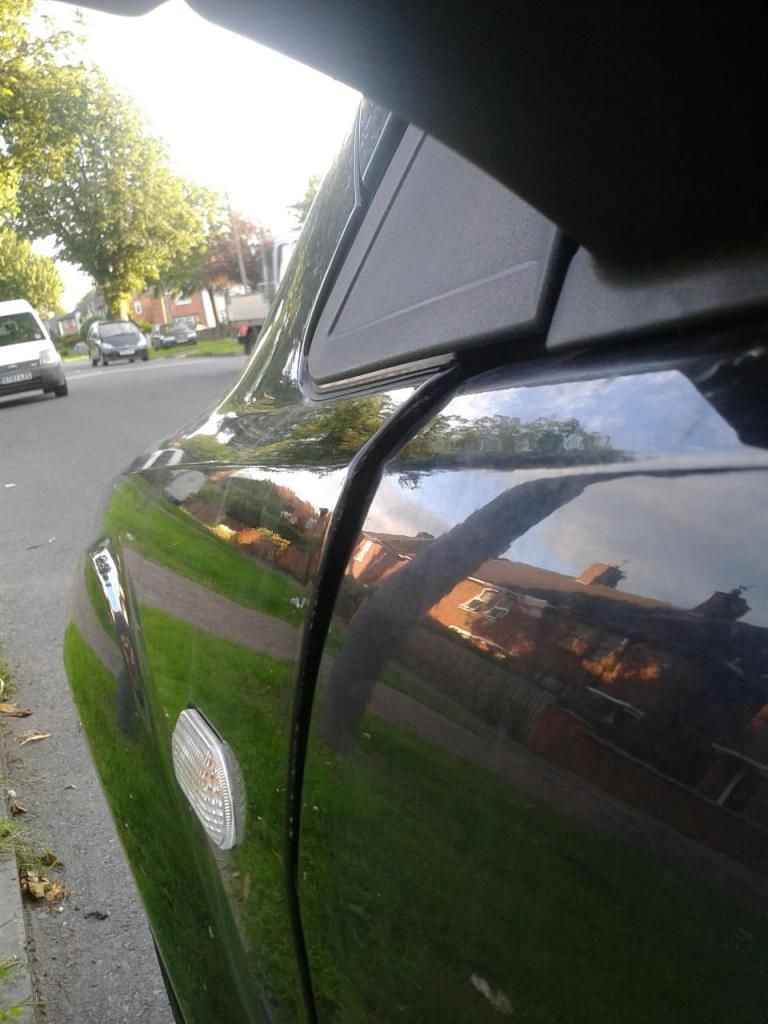 First thing I did to it then was get a new battery cause the poor girl was lacking start power. Trumped for top of the range
Now I started with some small mods. First being getting friendly with the carbon wrap n me Missus's pink hairdryer
Then come the 'custom' heating knobs. I say 'custom' cause they aren't really any more seeing as most focus's on the forum now has them lol
A little more carbon wrap to the demister switch panel
As my focus is a ghia there was no worry about not having foot-well lighting or it only being part fitted in some way, nope my focus had em as standard 
Which the dingy yellow bulbs quickly got replaced with LED's. As I'm a Birmingham city fan you can guess what colour I went for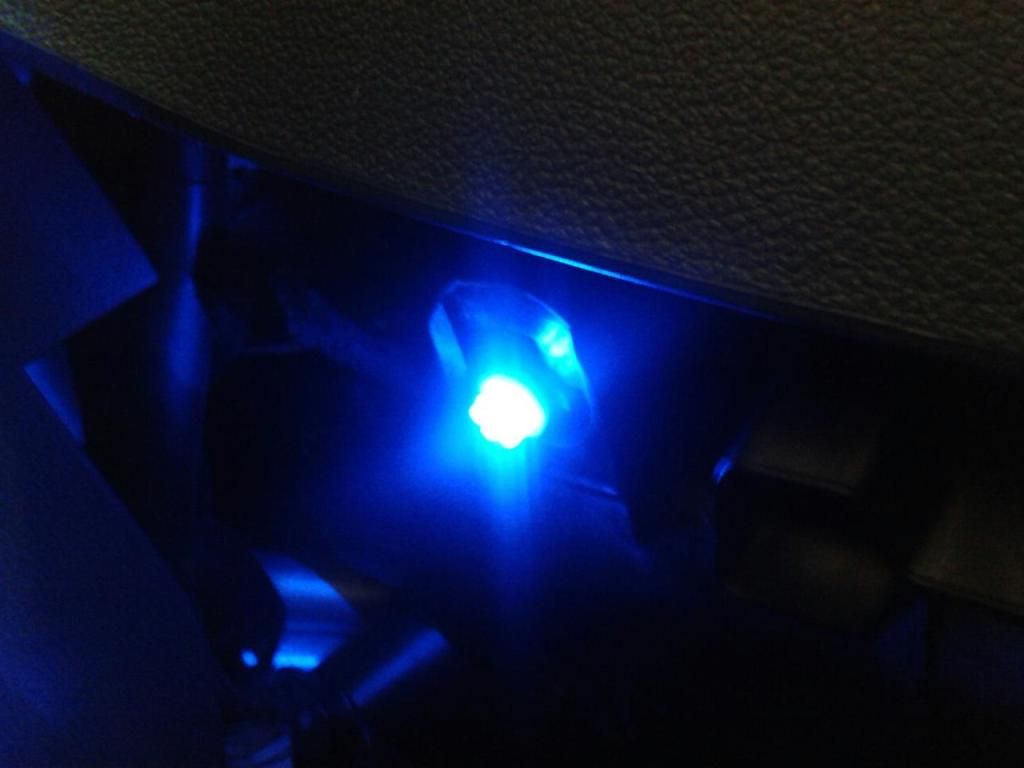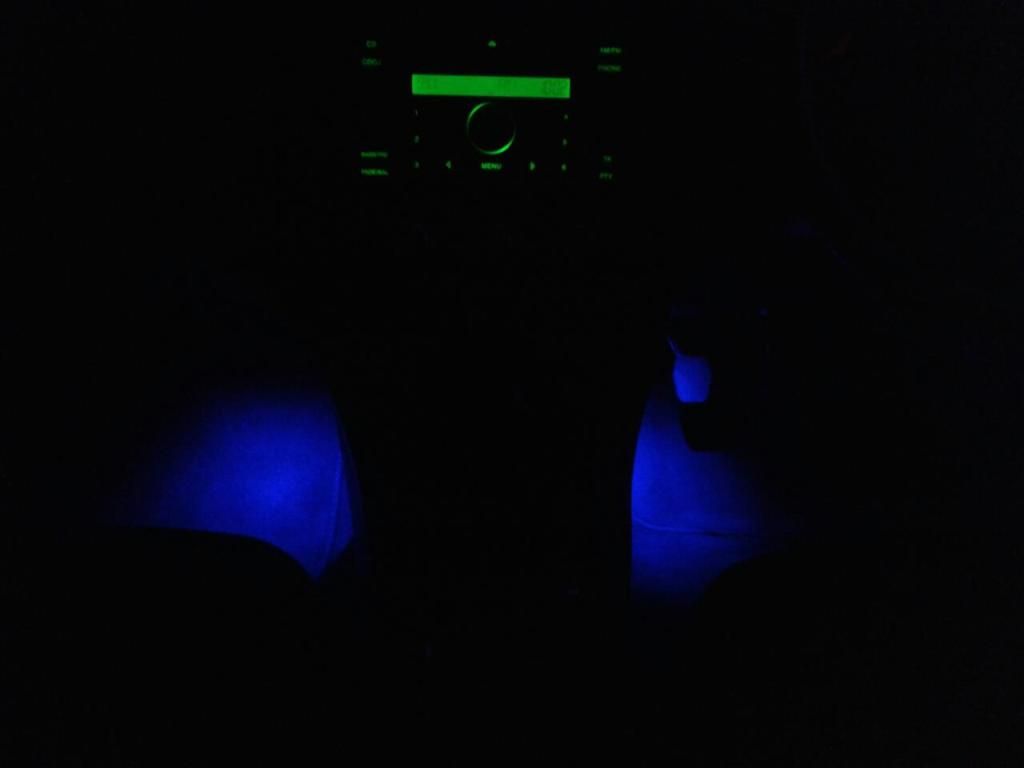 Then come the aluminium pedal set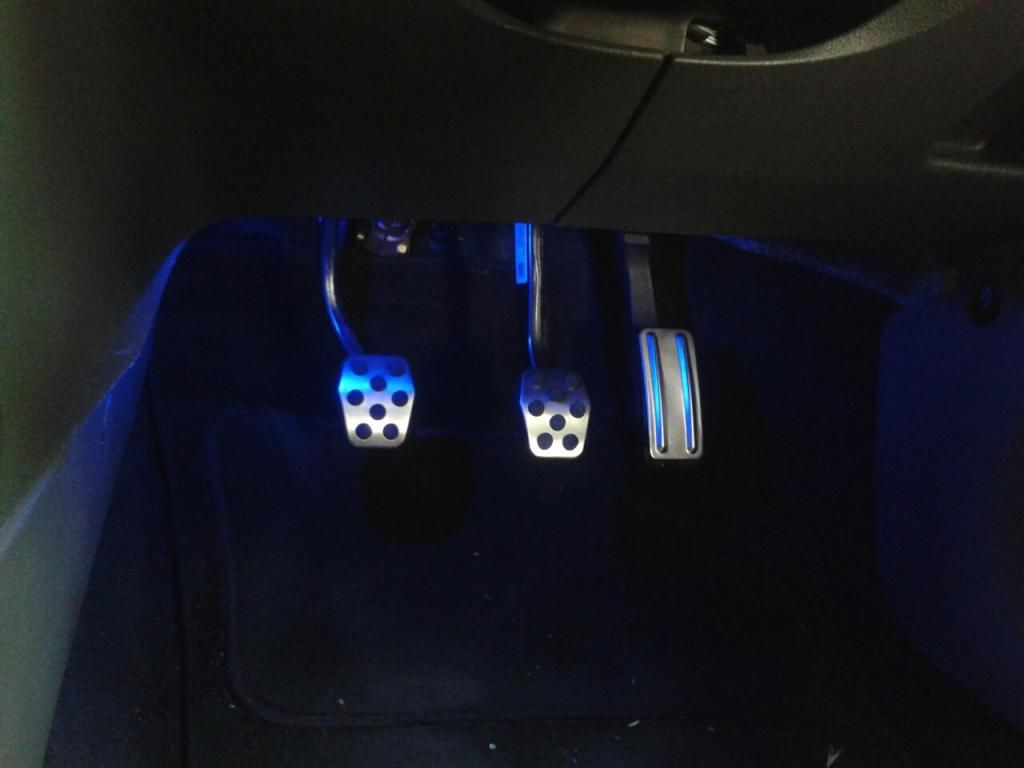 Don't forget the tea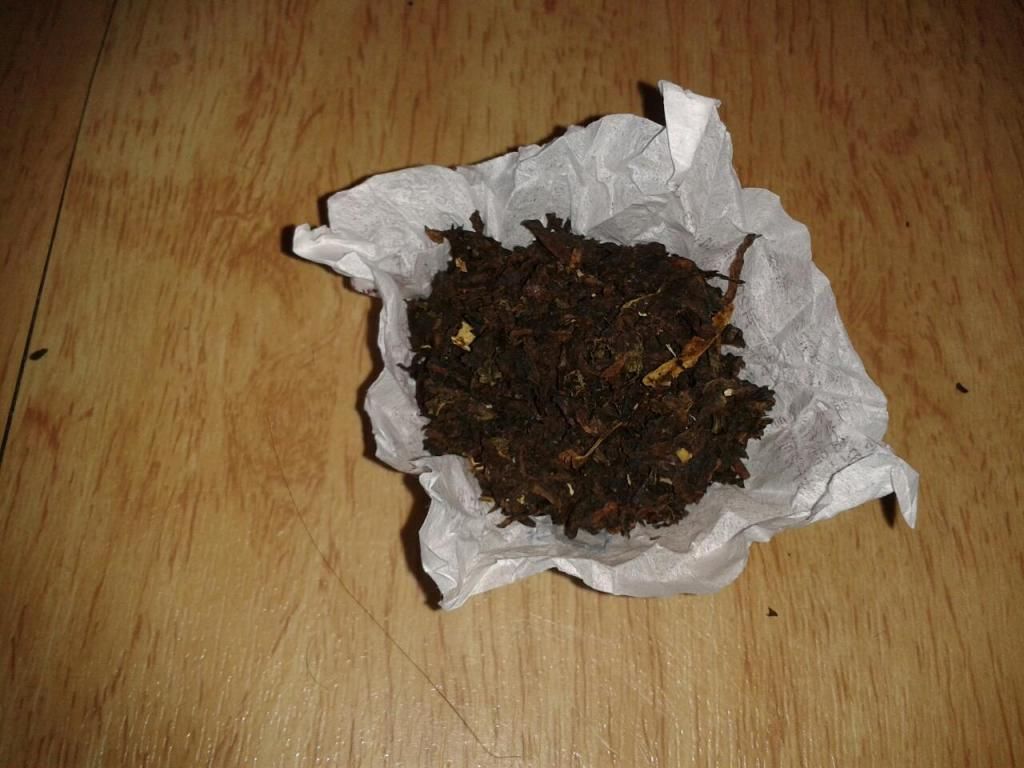 This gap was starting to annoy me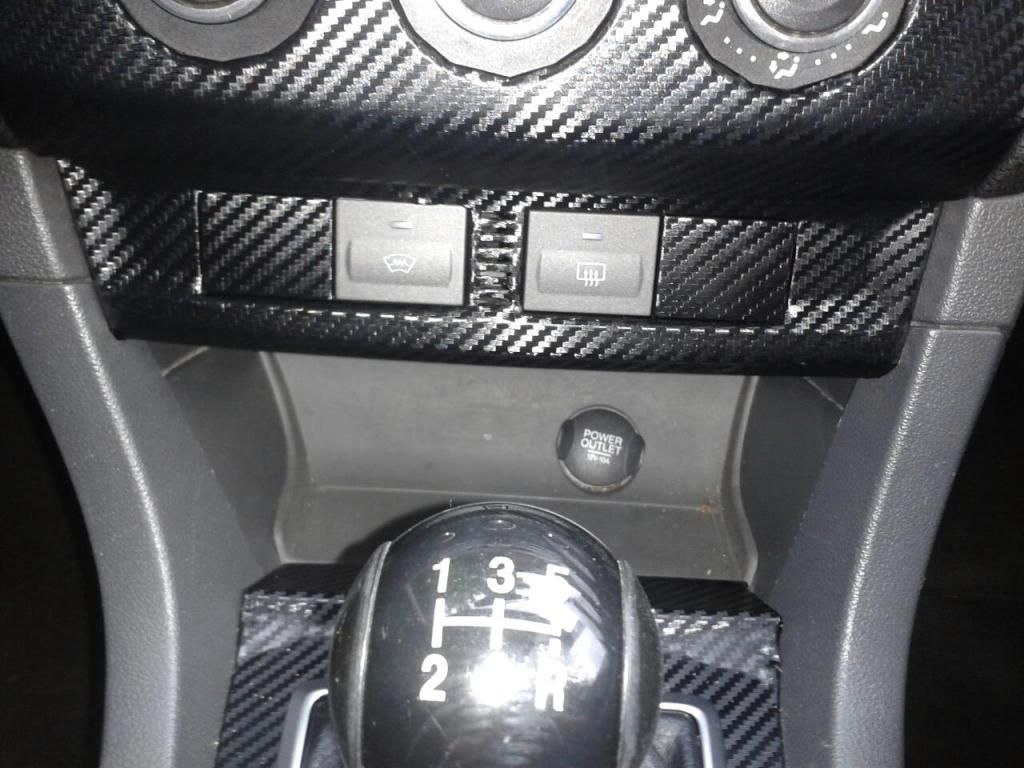 So I got this to fill it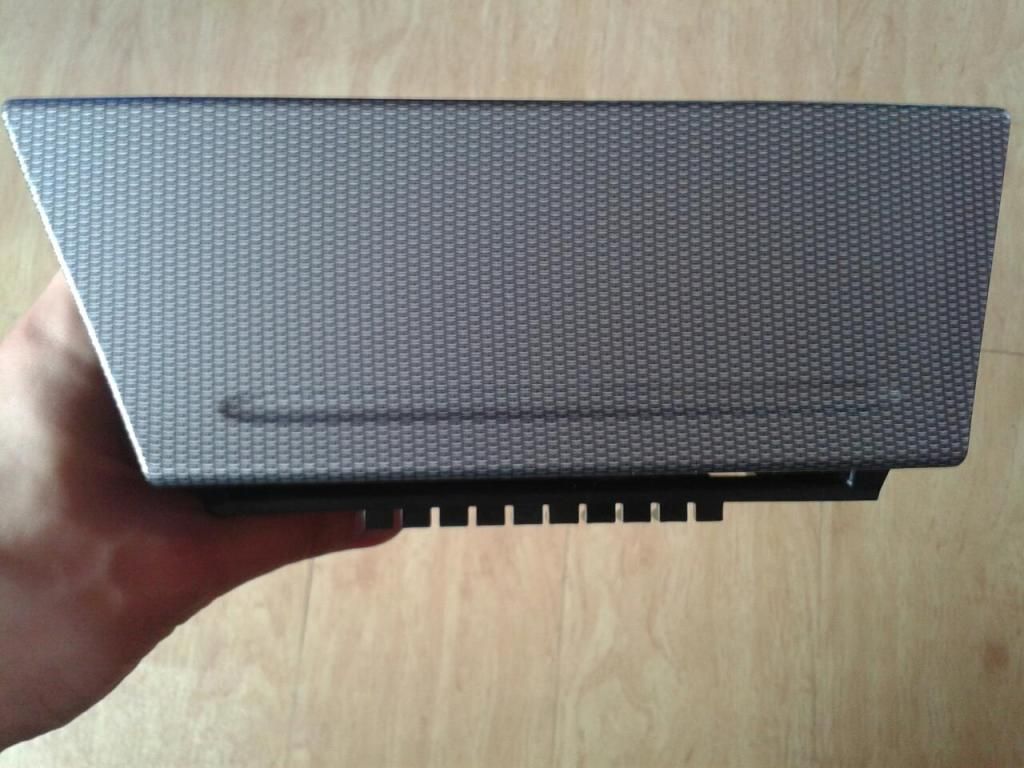 Much better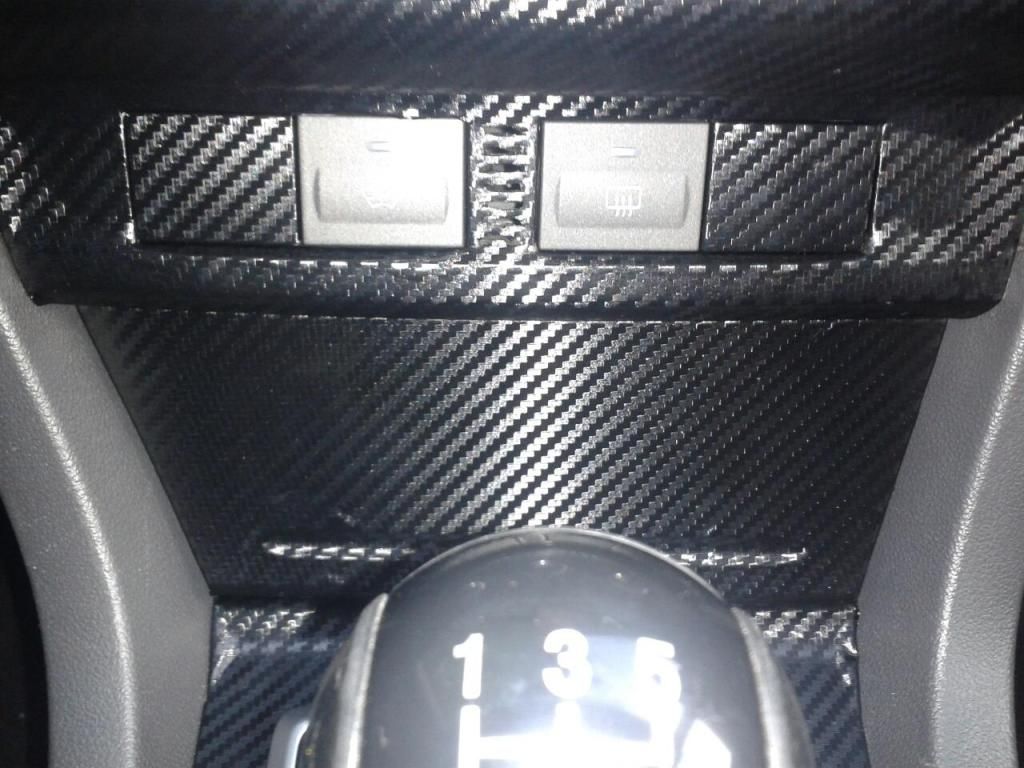 LED's was also annoying me as they weren't very good and just looked like a focused blue blob in the corner
So I swapped em out for some better ones
And put the old ones in me map lights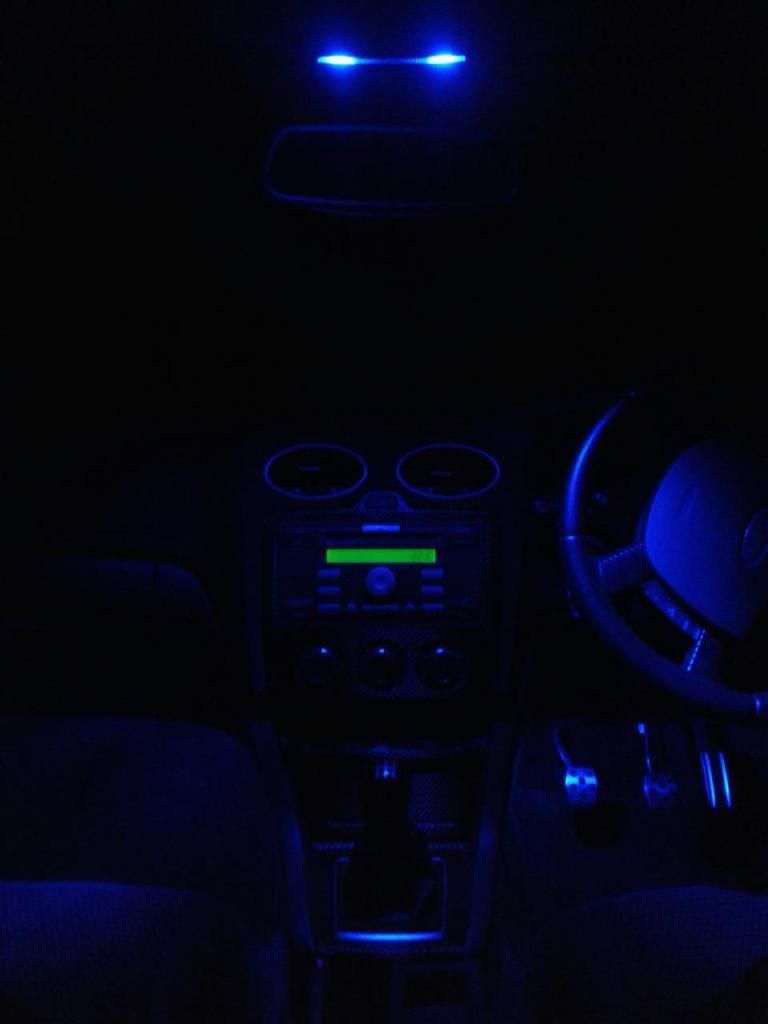 Got a dremel and butchered a little hole in the garage door
So I quickly had power back to it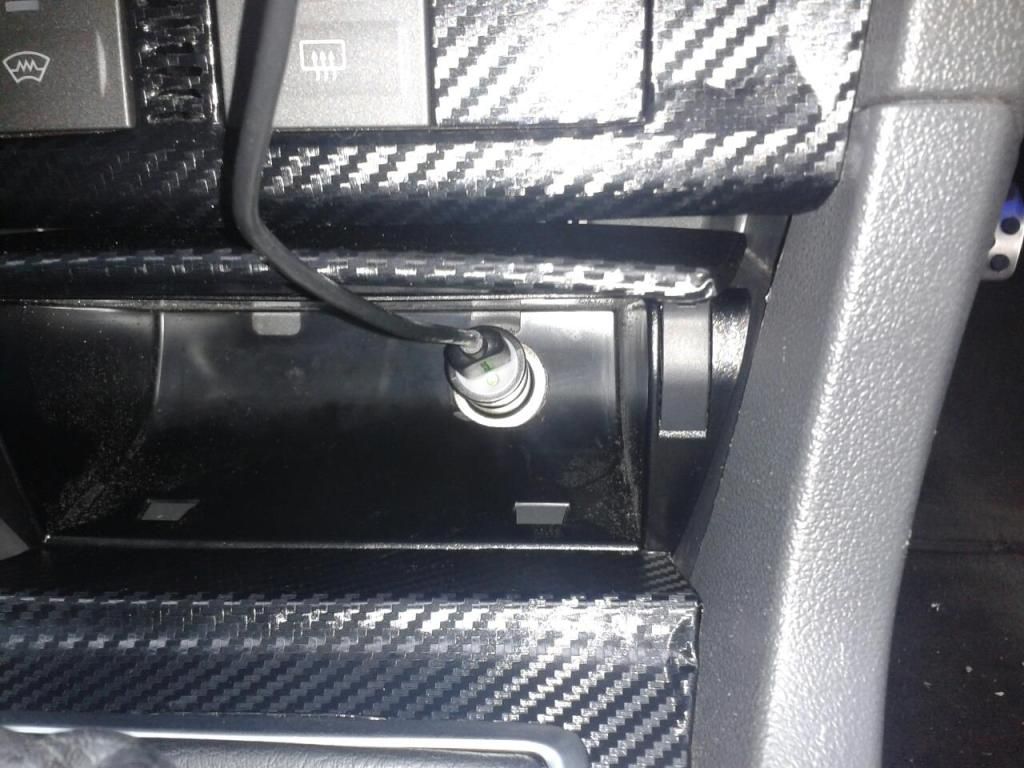 Next come some LED sidelights to get rid of the horrible yellow
As well as these for H1 and H7
Results 
New tax disk holder 
And these turned up
Next great little mod I did was get some mist washer jets. Luckily got em just before they went up to silly money too thanks to Lenny
It was at this point I was really enjoying owning me car and started to make a few subtle changes when I received more damage. Even more annoying it was yet again involving a lorry driver not looking what he was doing. Come flying at me on a narrow road from a carpark when I had right of way and was already in the road. To avoid my Missus in the passenger seat being sideswiped I had to brake hard, only to result in being hit from behind instead
This time damage wasn't as bad though just a cracked bumper. Used this as an excuse to start doing some proper mods and treated the poor girl to an ST rear bumper
At the same time I got a good deal on a spoiler too so thought ah go on then
Before
After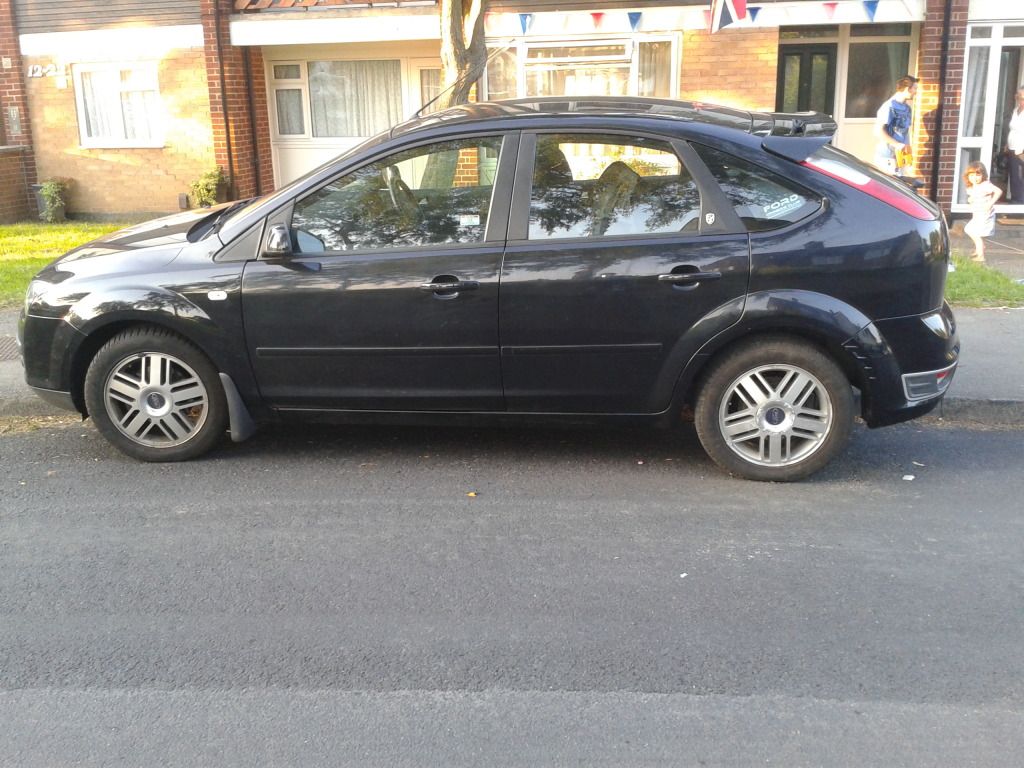 It looked silly having ghia on the back of it so the badges quickly came off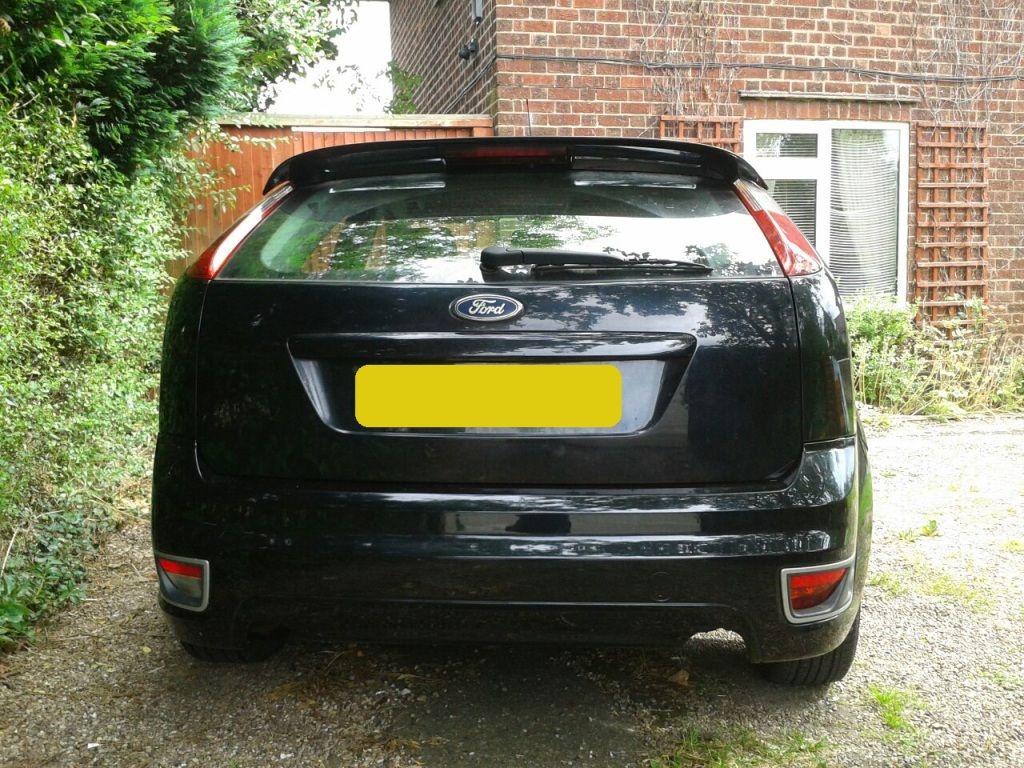 Next great mod I did using help from Lenny's guide was wire in some rear foot-well lighting
I also put even better LED's in my front foot-wells as well as got a LED courtesy light
Results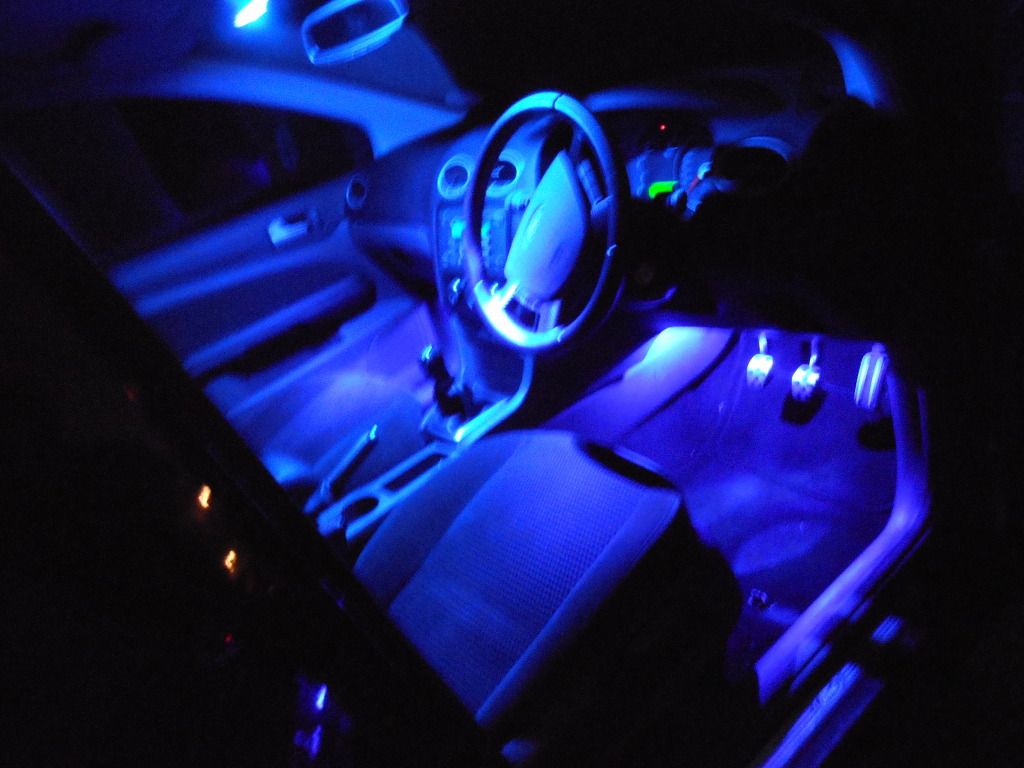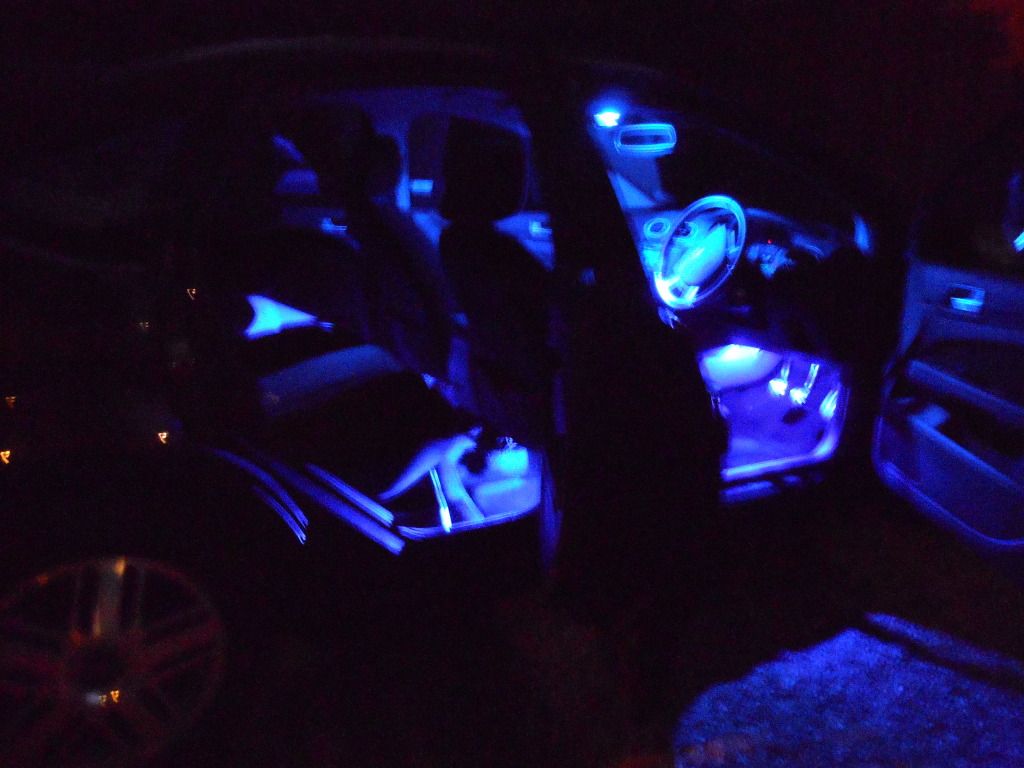 Then my wind deflectors turned up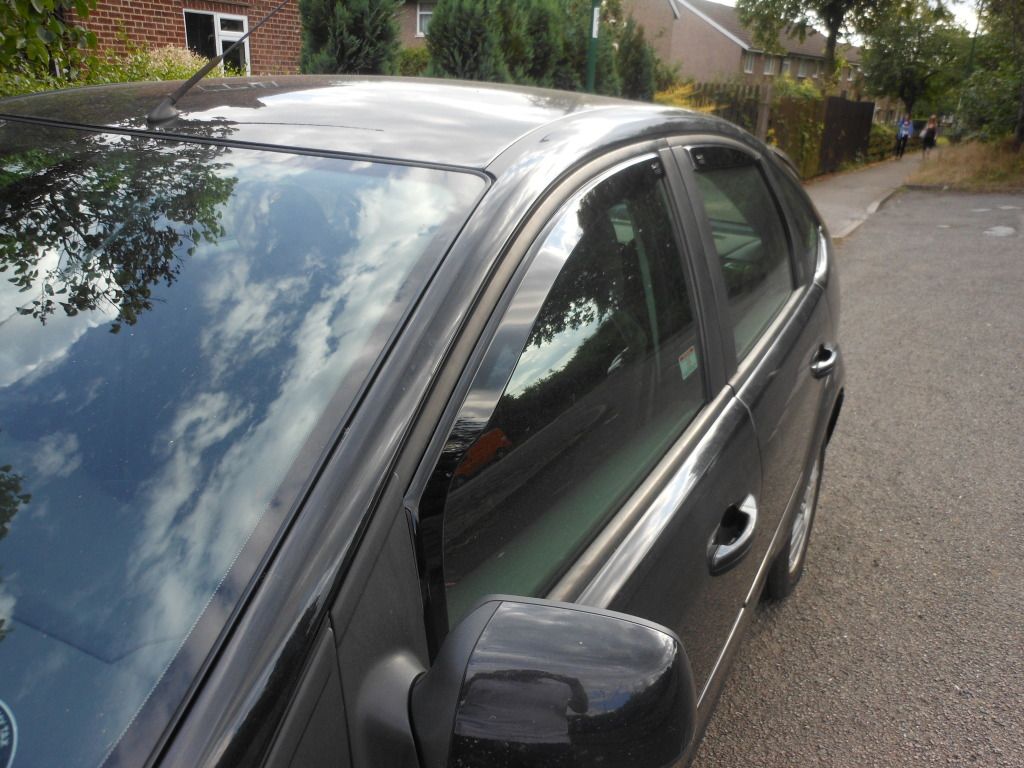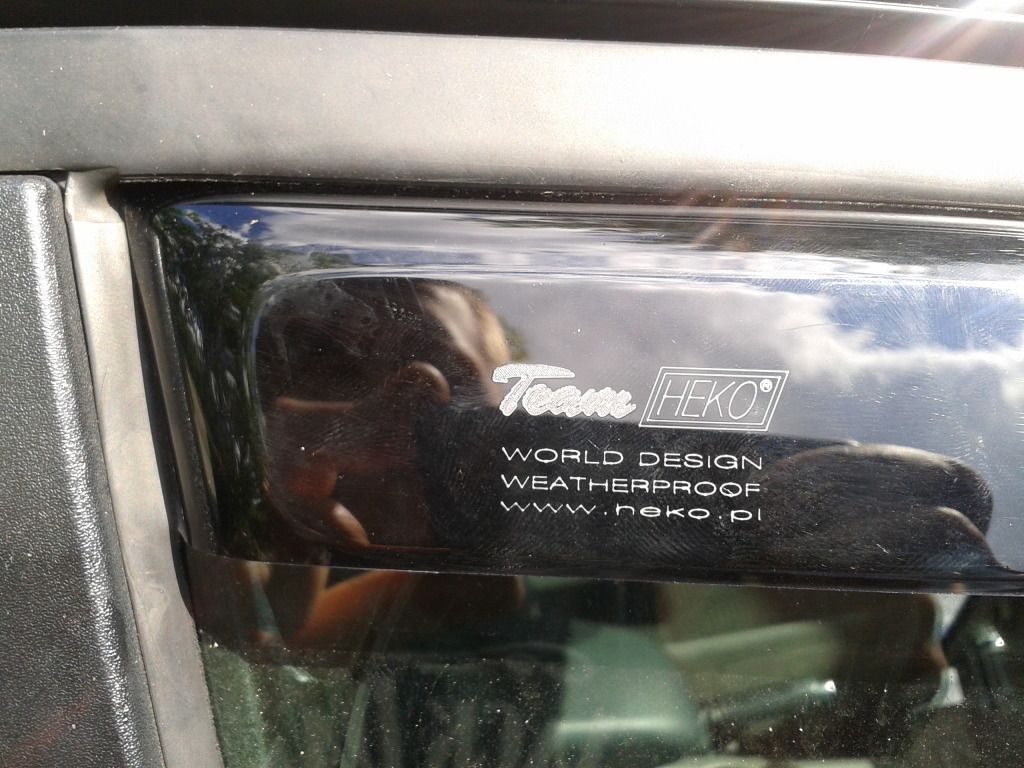 It was also looking silly only having front mud flaps so they also come off. I have some aftermarket mud flaps in my boot which I should be fitting shortly if it doesn't snow again
Car was looking pretty filthy and not in a good way so it came the time for a well needed clean
About 4hours later and