Here are a couple of pics of my new Focus with mods I've managed so far. I hope to modify it more as and when funds allow.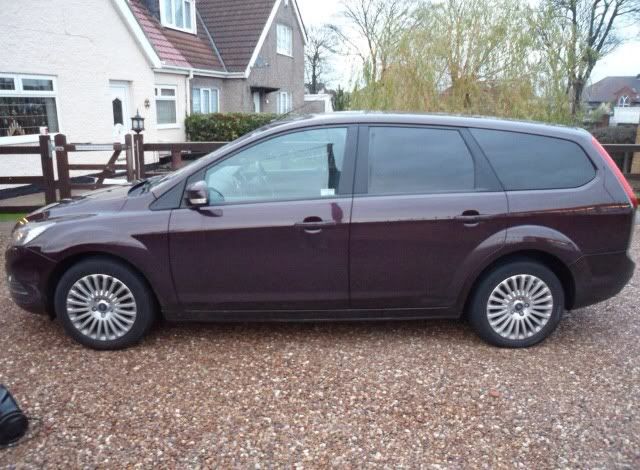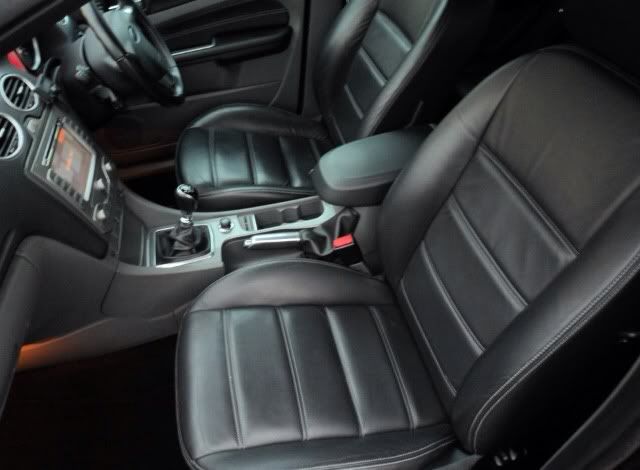 Got a couple of mods under my belt already.
Smooth Rear Wiper (From my old Focus)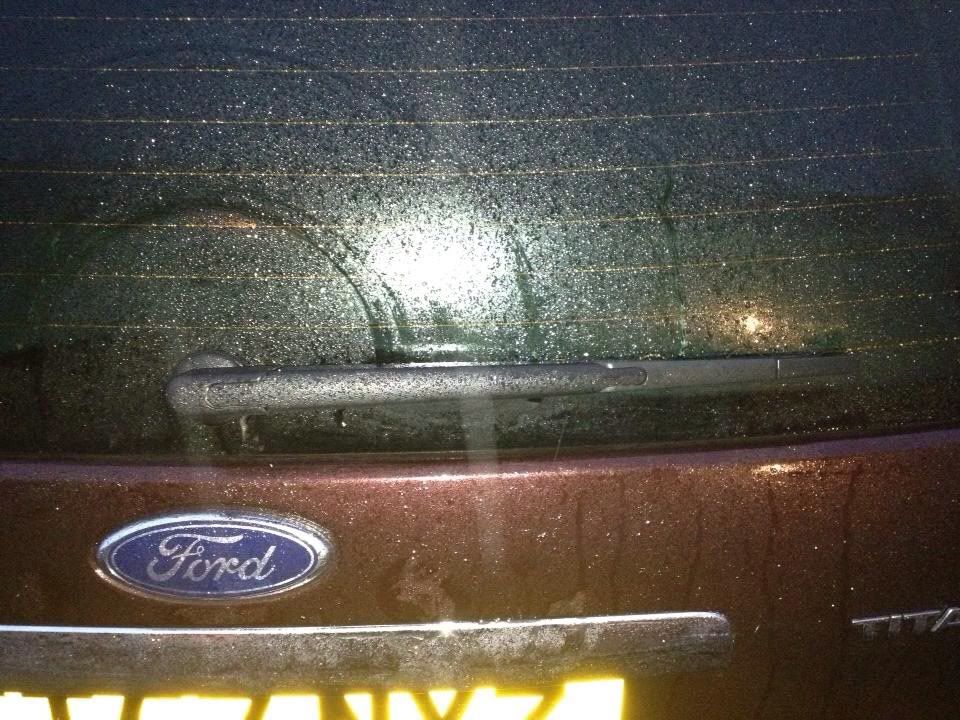 DeTango'd rear lights.
DeTango'd mirror indicators
LED PuddleLights
Orange and Black Steering Wheel badge and 2 Spokes of steering wheel carbon wrapped!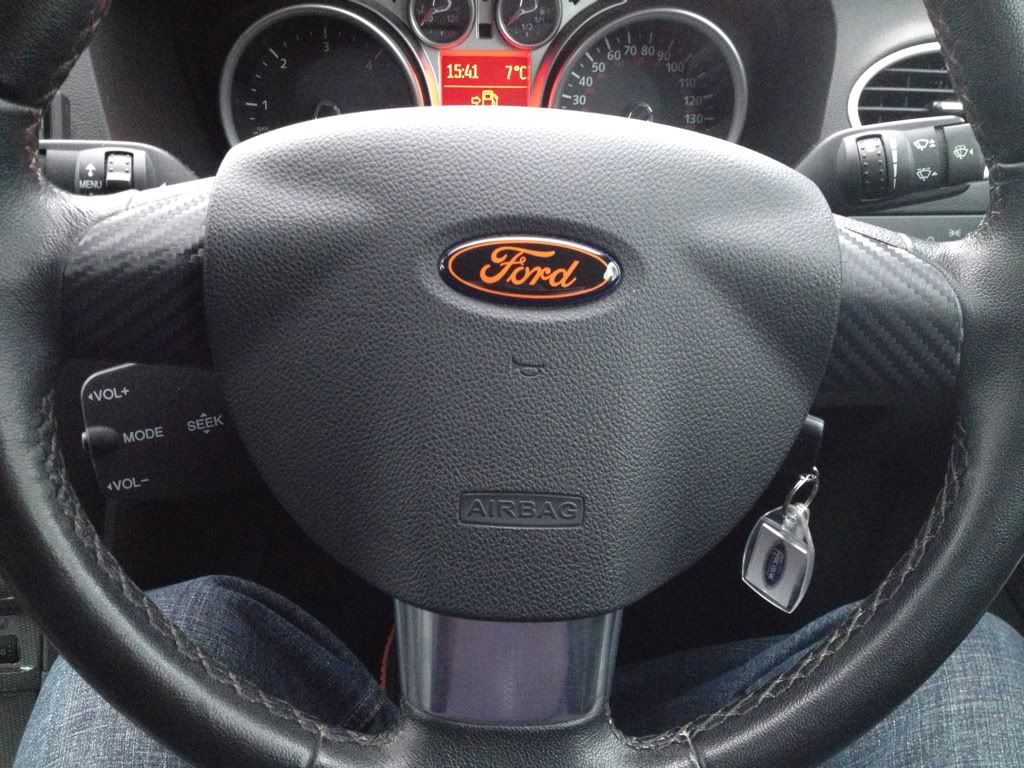 The Factory LED rears are a subtle change to the standard option lights!
Fitted an LED Reverse bulb.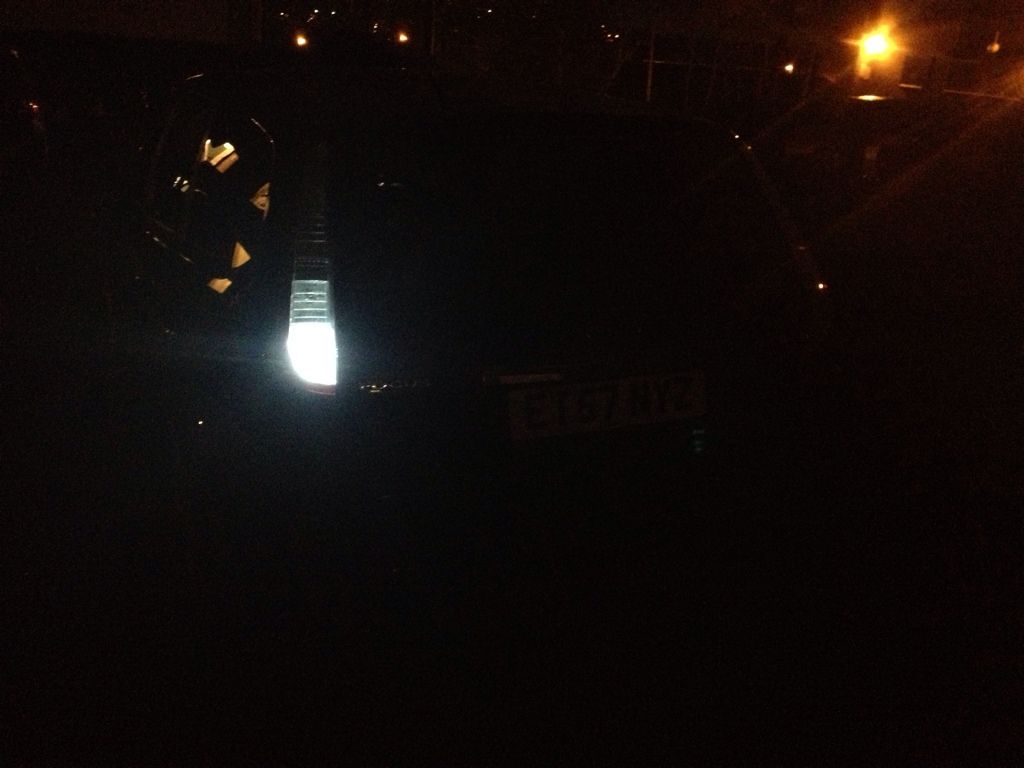 Also fitted Number Plate LEDs from my old Focus.
Decided to upgade the sidelights.
LED Vs Normal bulb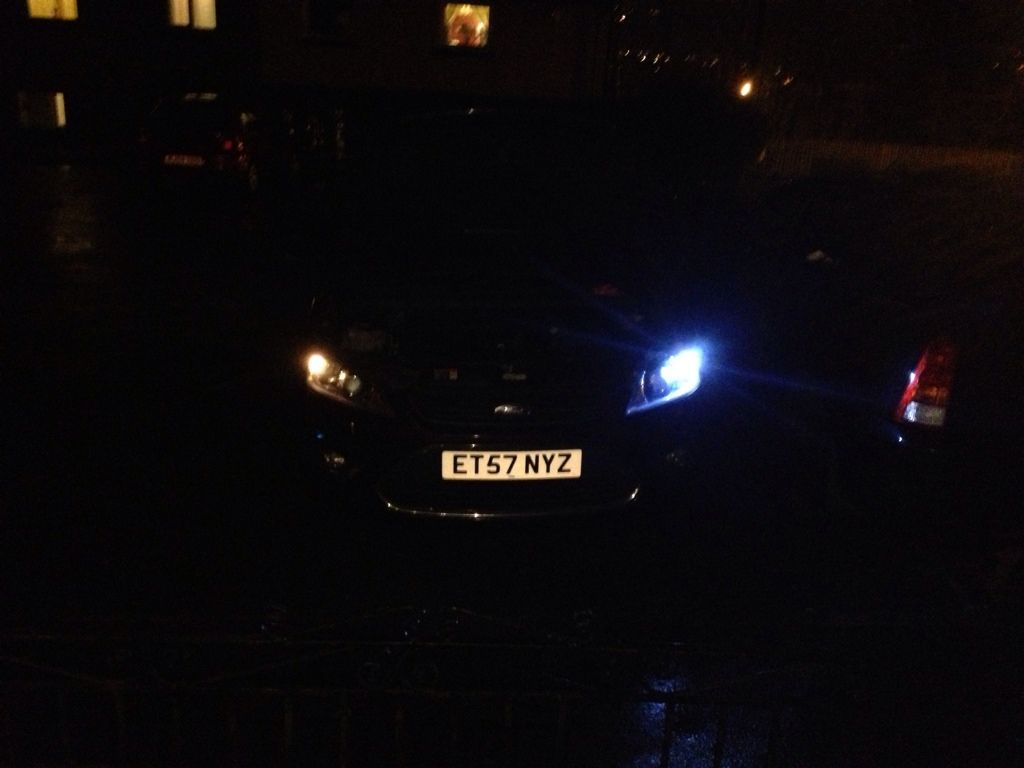 LED matches Xenon better
Both LED Sidelights in!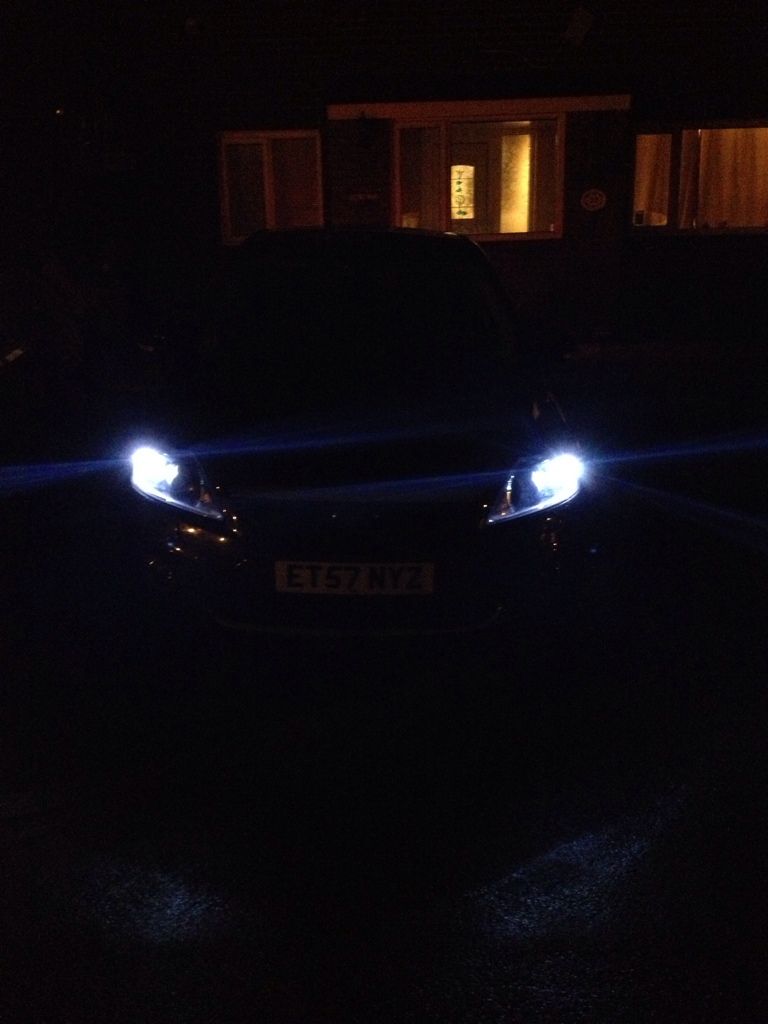 Decided to Carbon Wrap Stereo Surround and centre console to match the spokes on the steering wheel.
I got some alloys cheap with decent tyres on!
New Vs Old
The car then had a wash and positioned in the sun to show its colour and new shoes off!
Think the colours go quite well together.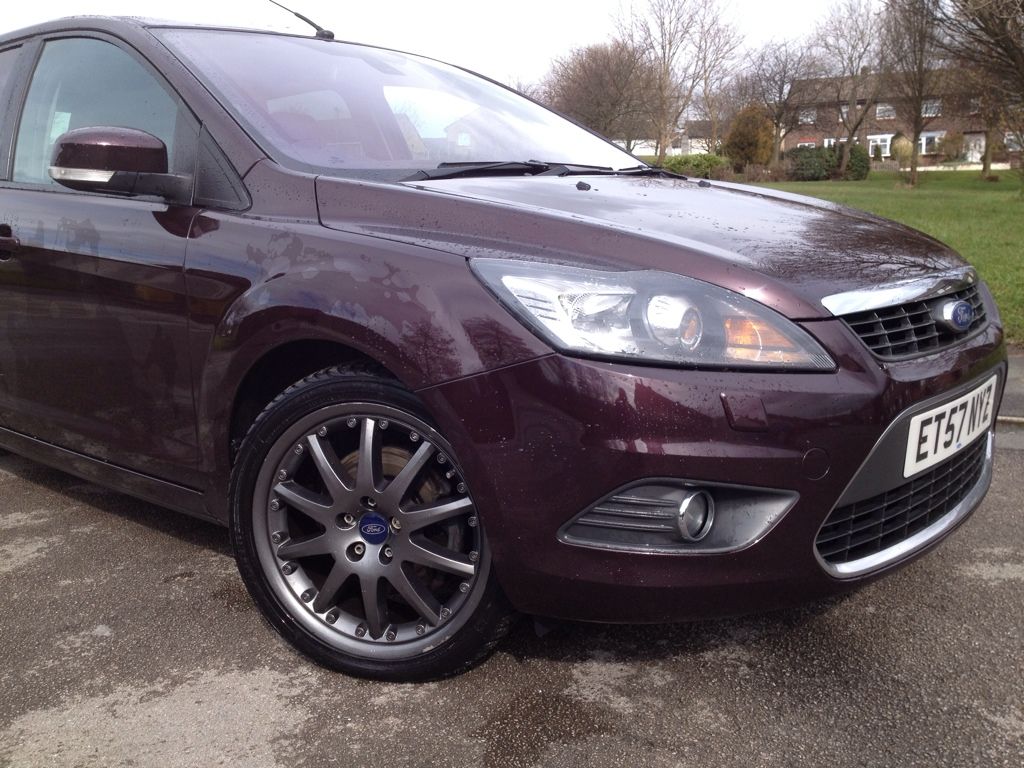 I decided to take the plunge and try to wrap the rear diffuser! After fighting with it for a little while I'm reasonably happy with it.
So after wrapping the diffuser decided to have a go at the Chrome Boot Handle.
And a pic of the 2 together.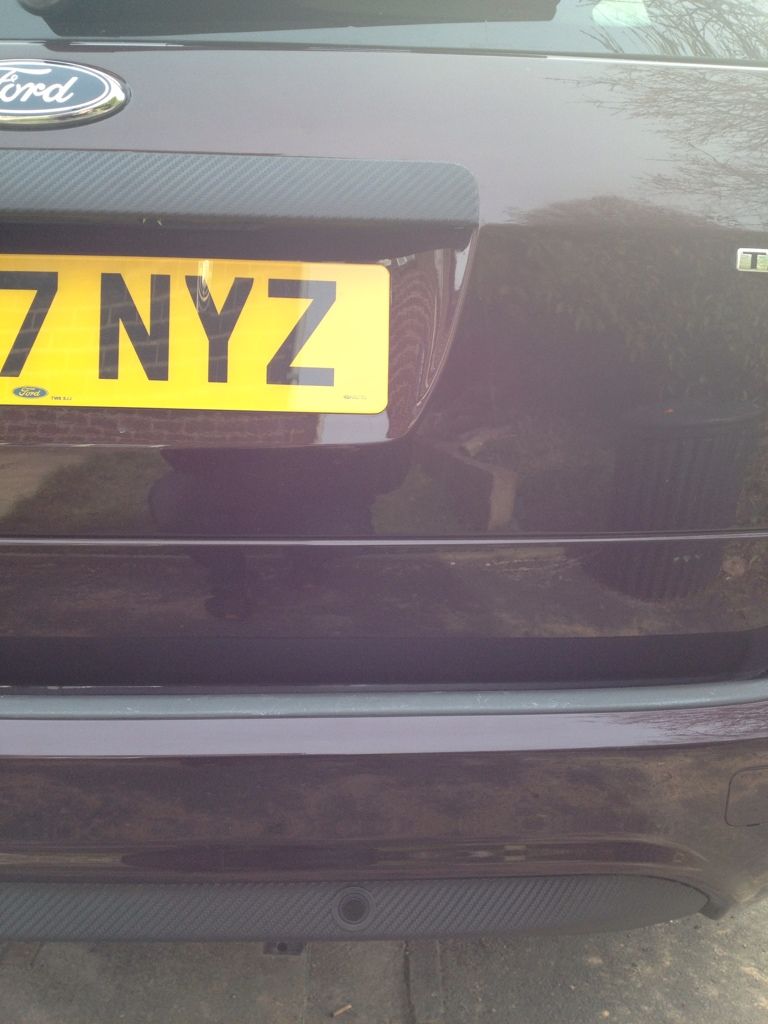 Decided to cheat and buy an already wrapped bonnet lip. Unfortunately it's a copy part that has been wrapped so fit isn't perfect but pretty happy with it!
So it's gone from Chrome lip,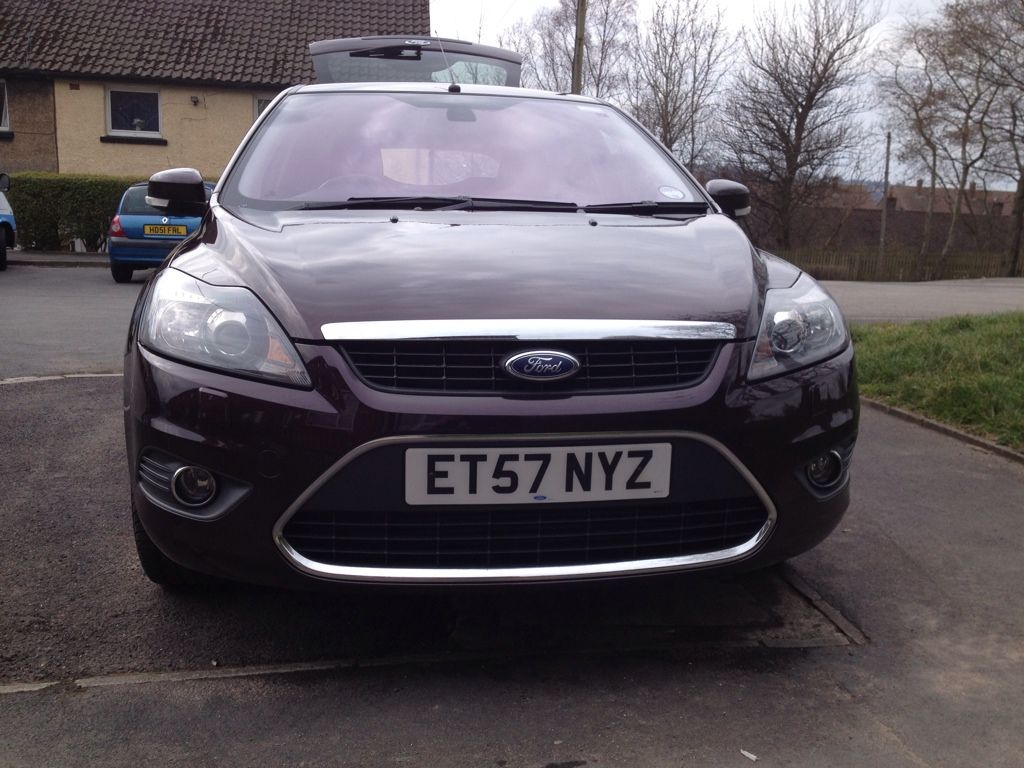 To no lip,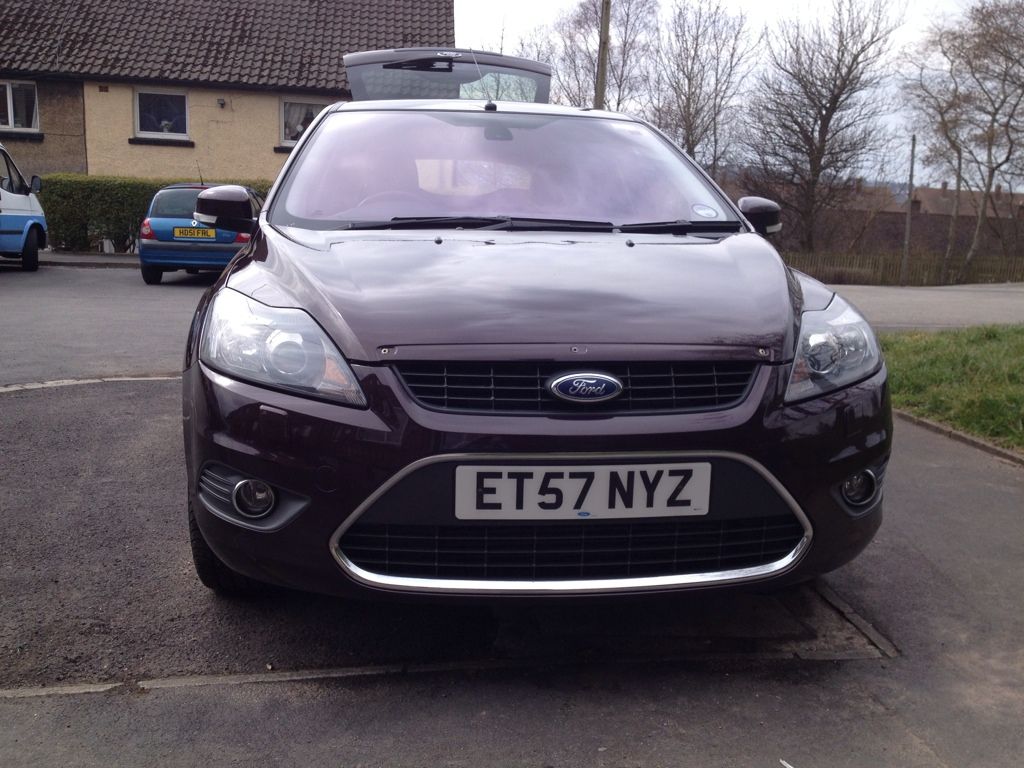 To Carbon Wrapped lip!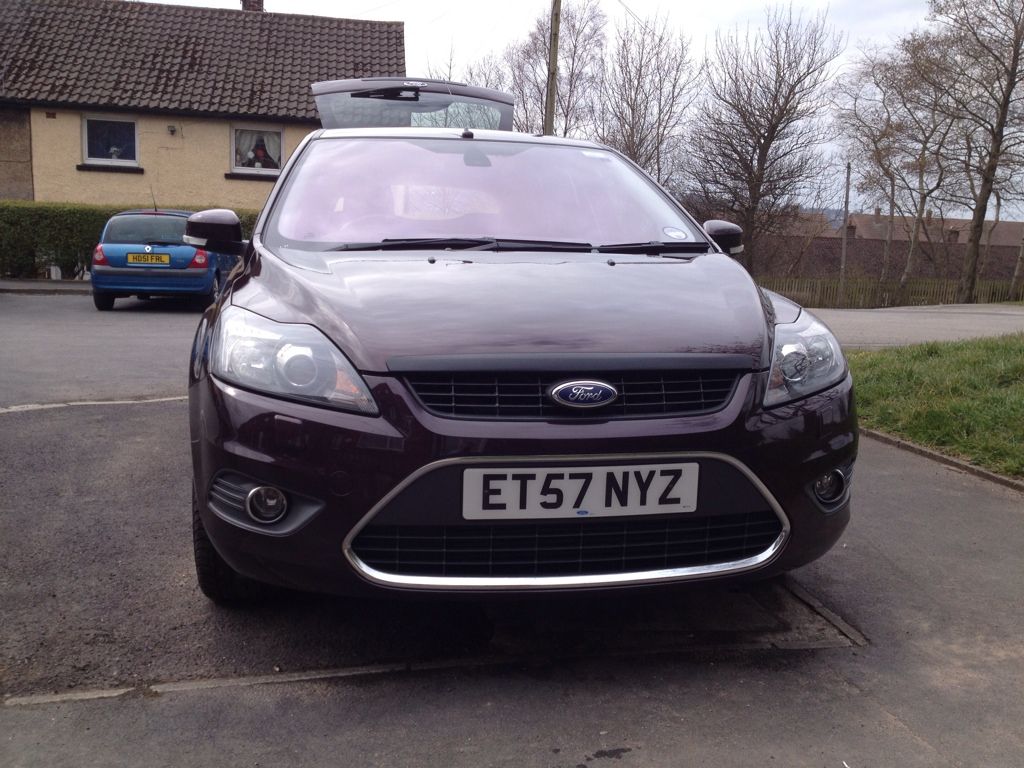 While i was playing Thought I'd have a go at doing the fog light rings.