Hello all, i made a post when i joined the forum a few months back
and bought my car so i figured i would update everyone on my progress so
far.
This is my first car bear in mind and my first restoration project so please be easy on me on the progress so far!
This is a few months work so it will include a lot of pictures and information, hope its not too long winded!
So here is the car when i bought it, it's a mk2 1979 mk2 escort GL. Has been off the road for around 15 years. I bought the car without viewing and took the owners word that the car was solid and the floors where good.
I later found out this was the sum total of rot on the car, the wing's where made of fibre glass and filler on the ends, the headlight surrounds where also rotten. Luckily the car came with new headlight surrounds to be welded on, a job i haven't done yet. The rear arch needed replacing but came with one already welded to the other side. The drivers side door was rotten beyond repair also, aswell as the footwell's and A pillar's having rot and bodged with filler and a "Rice crispies Box".
I started upon the task of removing rust from the car, here's a few pictures of the work done so far, before and after shots.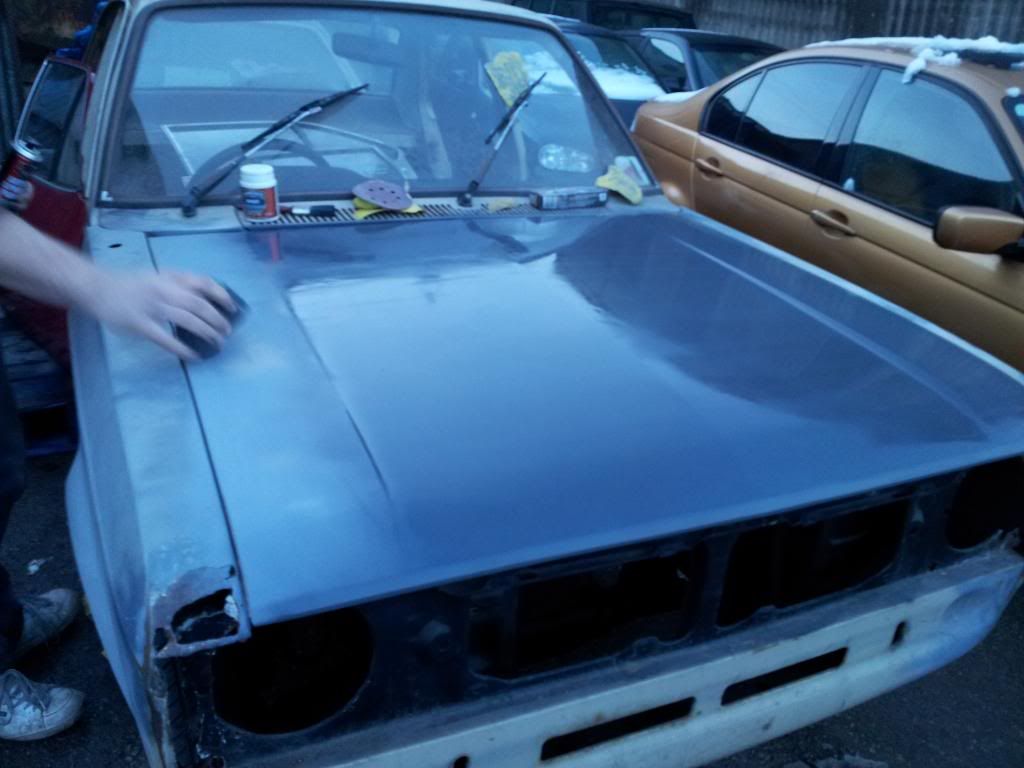 Slowly i've worked my way back on the car removing rust and applying rust treatment and cheap primer.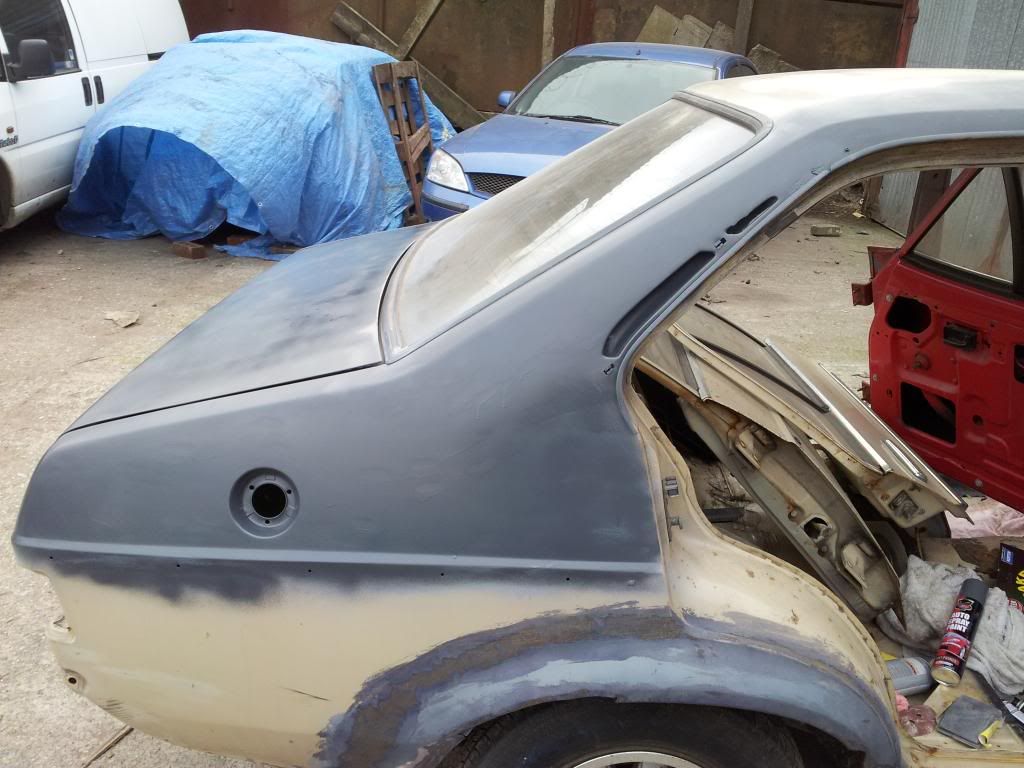 Next jobs where to remove the old wings and work on the rear arch.
This has recently been sanded down and primered but i don't have any shots yet.
Once the wings where off we where able to find the full damage caused by the filler bodge on the footwells.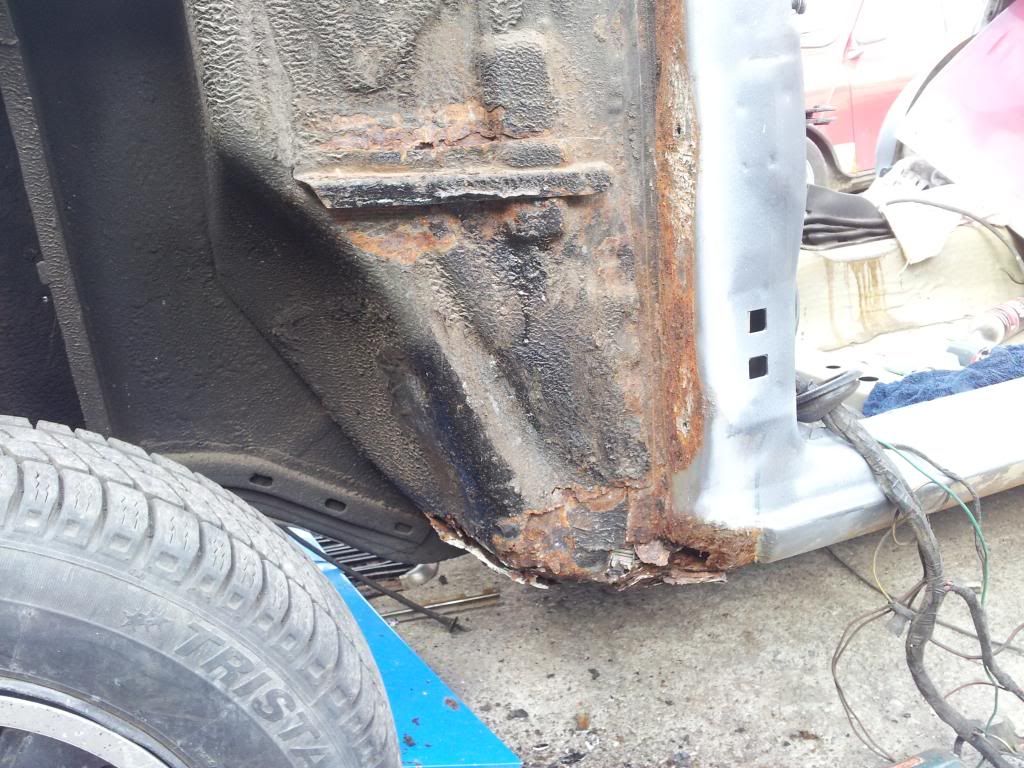 That's unfortunately as far as i've gotten so far, now for the fun parts, I've replaced multiple things for this car so here's a list of them with some pictures.
Starter motor
Alternator
All seatbelts
Full polybush kit
radiator & Hoses
fuel tank
fuel filler cap
front wings
round headlight grill
Rear C pillar trims
New drivers side door
Full engine bolt kit
RS 3 spoke Wheel
4 Spoke Capri Laser Wheels.
Group 4, 2 1/4" Coilovers with 300/70 Bilstein Tarmac Inserts.
The wheels i bought where in extremely poor condition, they had been painted silver around the rims and coated in thick black gloss paint in the center. It took a couple weeks to refurbish them to how i wanted, the coilover's where also pretty tatty so they also got a new coat of paint.
before;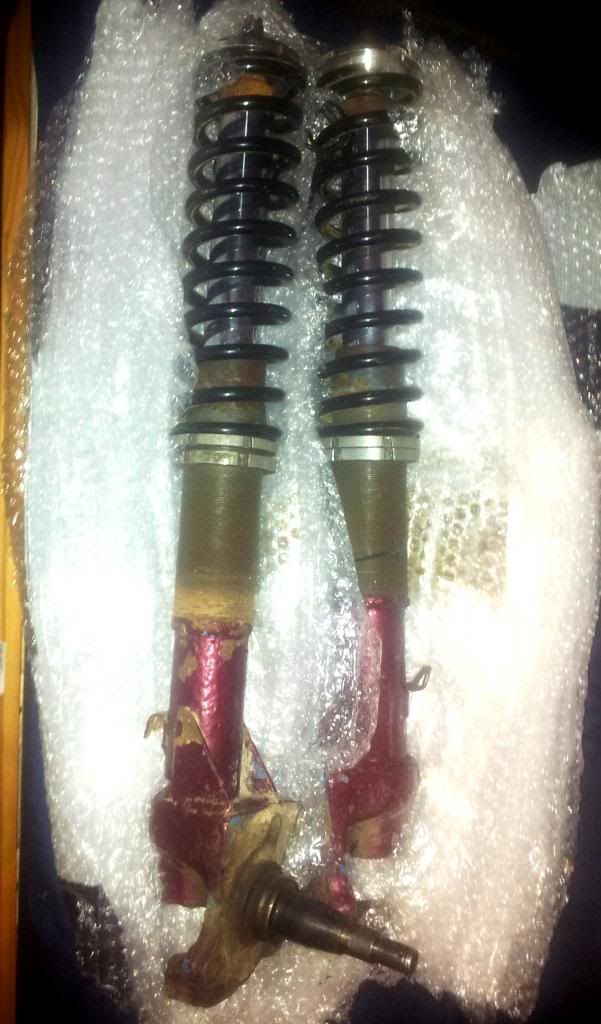 After;
And here's a before and after of the wheels.
They still need a little work to be perfect but they look 10x better in my personal opinion.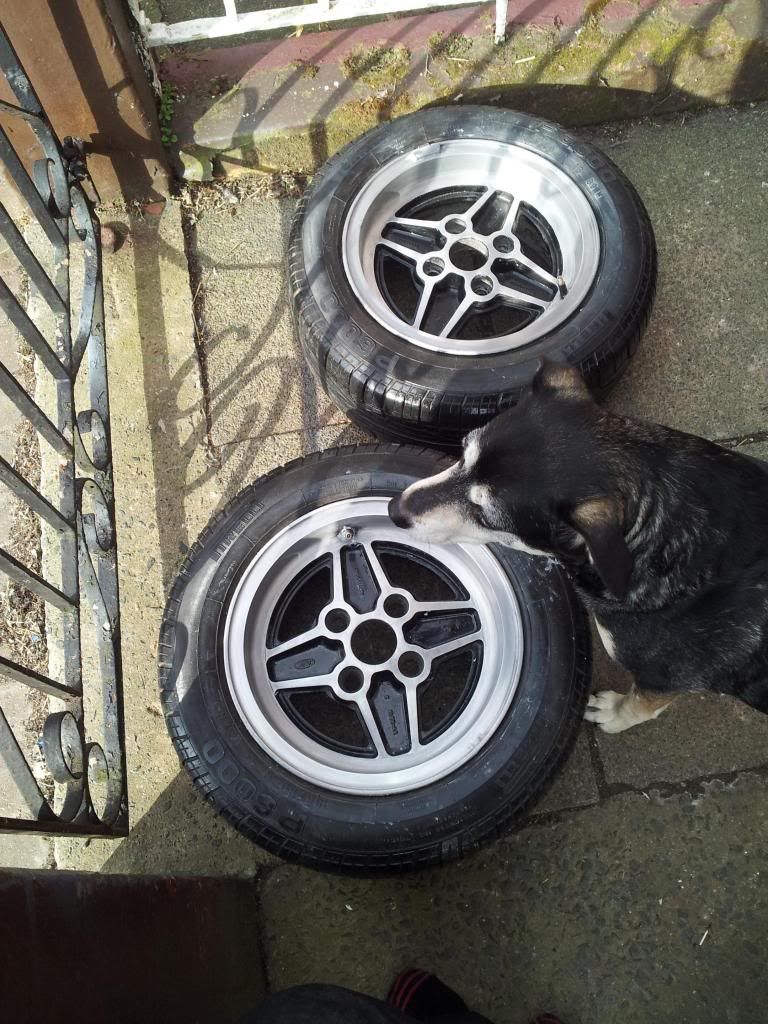 More miscellanious pictures of items bought.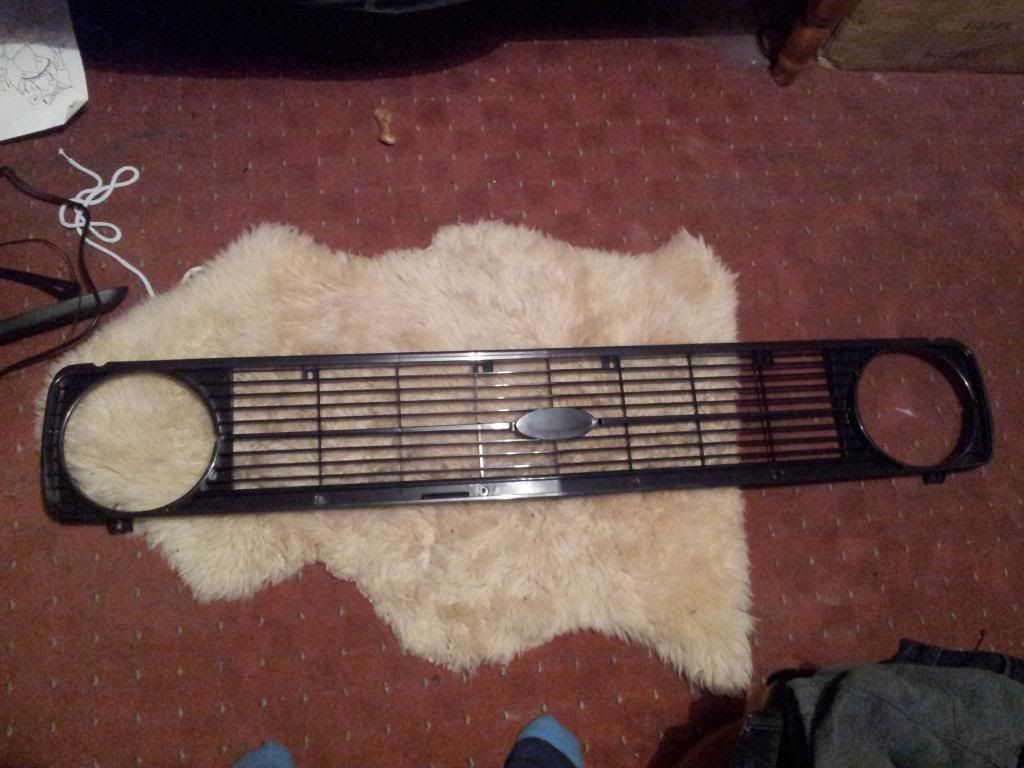 I hope that wasn't too long of a post, sorry for including so many pictures, i just thought it best to keep a record! I'm hoping to have the car completed by September if i'm lucky, for now i'll be sticking with the original 1300 crossflow engine i think.
If anyone has any tips for restoration i would honestly love and advice you can give. Thanks for reading, i'll try keep it updated as i go.