Hi
I'm just looking for a bit of advice really, I inevitably hit a bad pot hole today, there's millions of them around lately
Cut a long story short it has buckled my alloy and put a bulge in my tyre, about half the size of a golf ball which is  <500 miles old (Bridgestone to which wasn't cheap).
Took it to a garage to assess the damage and they reckon the buckle isn't too bad and can be hammered out but the tyre is a danger and needs to be replaced sooner rather than later.
In the meantime I've chucked a space saver on to see me through.
I went back to the scene of the of the pothole an hour after my incident and sods law it has been filled in grrrrrrrrrrrrrrr
The thing is the tarmac was still wet, there are tyre tracks on a grass next to the road and loads of bits of tarmac laying around on the grass.
I have complained to the council and asked that they pay for the damage but I think they're going to be funny with the fact it's now filled in.
A few pics:
The wet tarmac: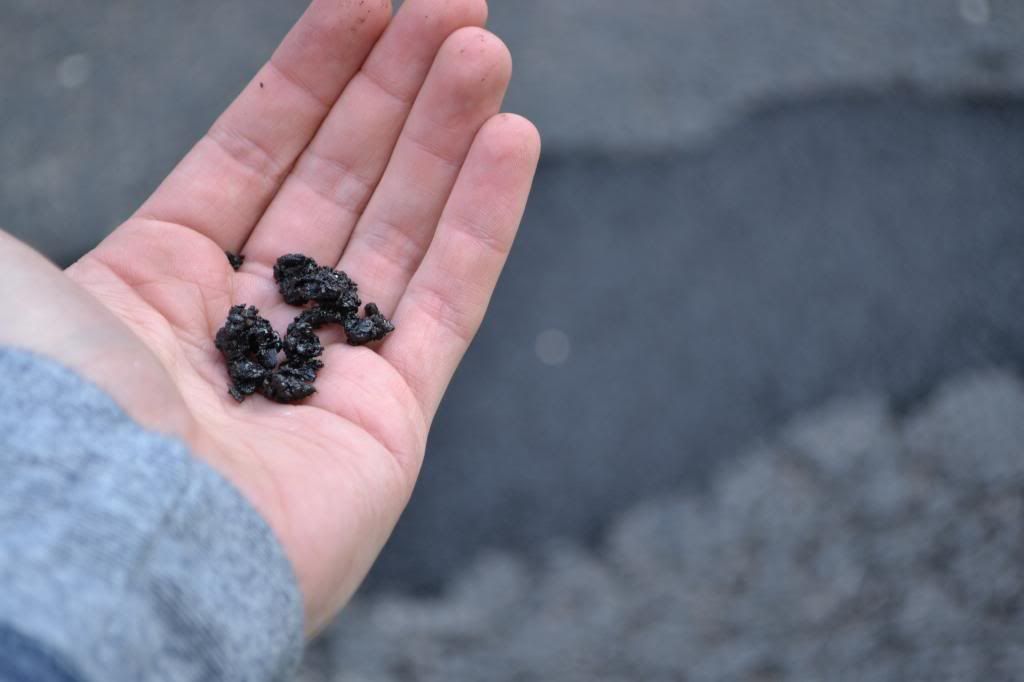 You can see the fresh van tracks on the grass: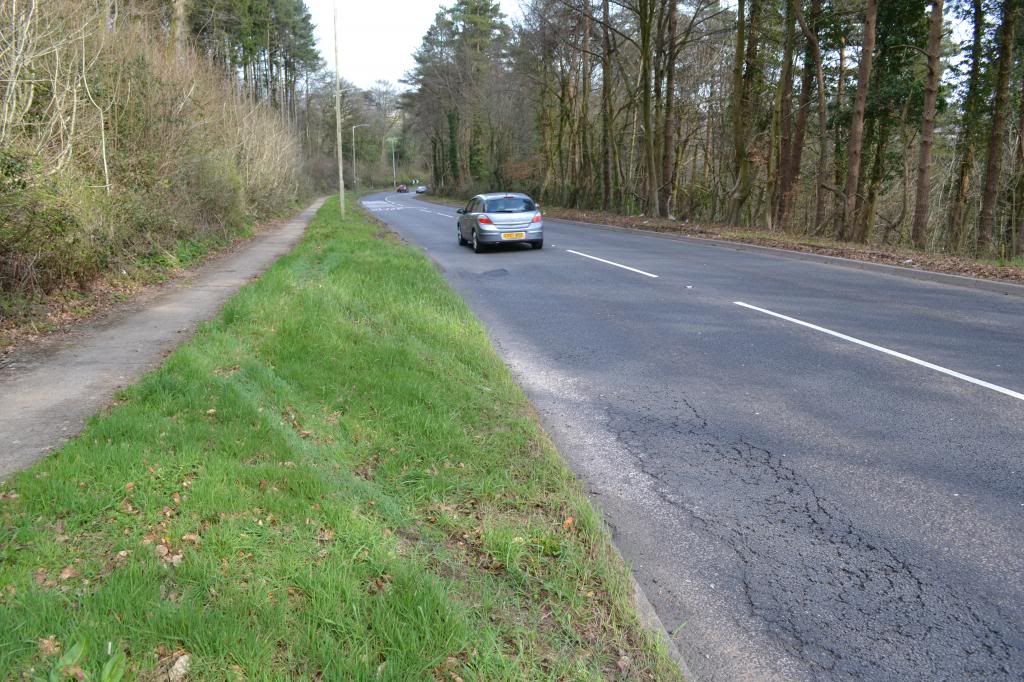 tarmac debris on grass: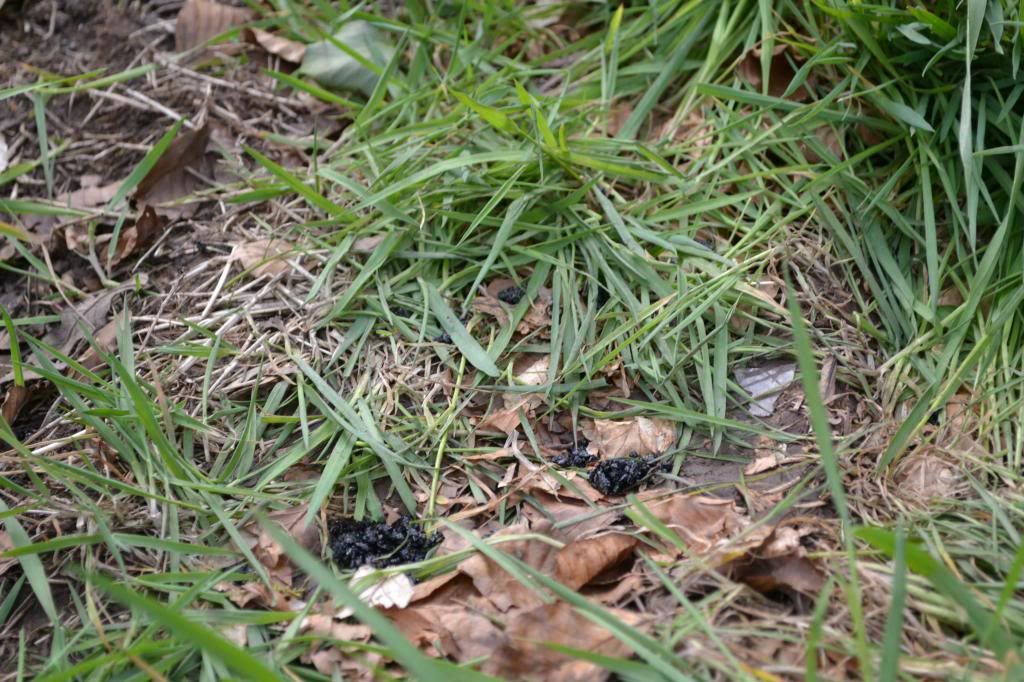 Any help or advice would be appreciated, other than not hitting the pot hole in the first place