So I've been on here ages and have actually only found this thread
May as well start one now before I decide to change the car.
Well ive had a few things done now! so far its had black and chrome dmb's, sierra cosworth alloys, lowered 40mm, yellow tinted fog lights and a few other wee things! 


Then came the rear spacers
tinted the rear lights to get rid of the silvery bits that I always hated on the Fiesta's. Heres the results!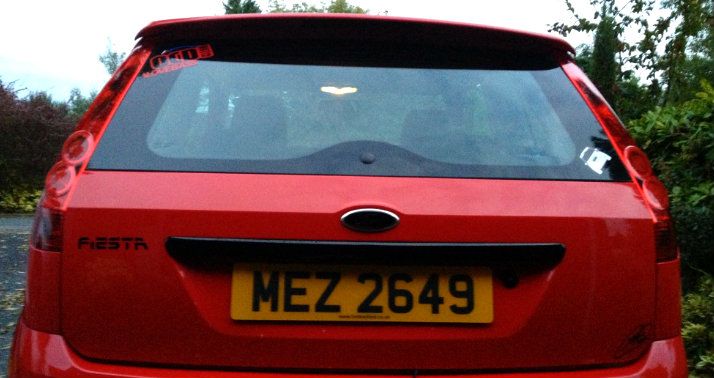 And now the inside, got myself some carbon fibre wrap so I decided to do a couple of things with it, so the door handles, seat tilter, glove box handle and the rear arm rests are wrapped.