Hi, last year I did a complete stereo installation in my 2005 Focus MK2. I am from Norway, so please excuse the bad english
 And the metric system
I was very dissapointed with the sound quality in the car. The Head-Unit, Ford CD6000 suffer from a combination of poor dynamic resolution and lack of power - resulting in very bad sound quality. Even replacing it with the cheapest aftermarket cd-players will give you a great improvement in sound quality.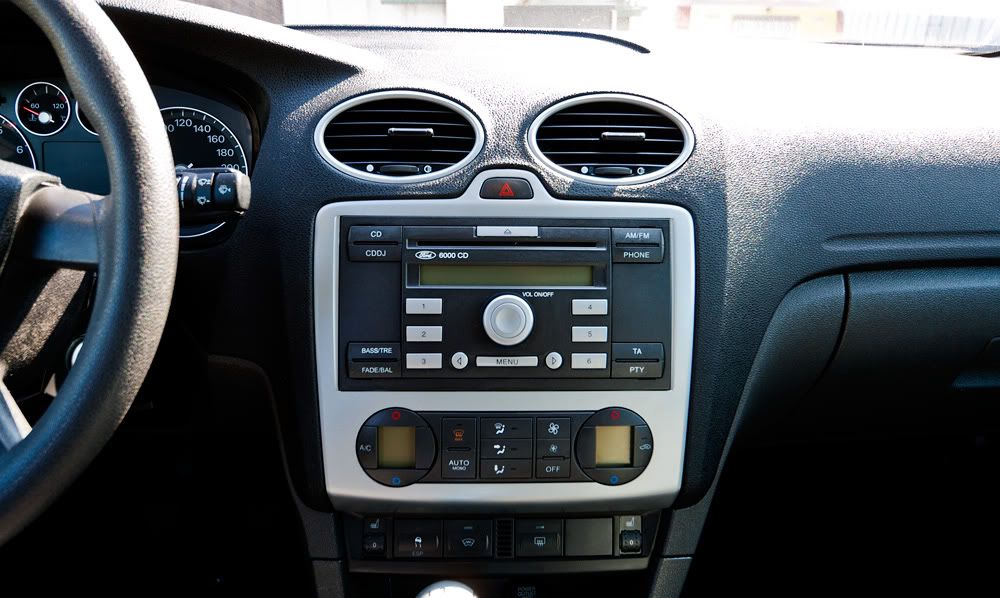 I started with a plan on only change the head unit, but somehow it really took off. It ended with a complete stereo installation, including reinforcing the electrical system and sound dampening. At the same time I wanted to make the installation not showing - except for the head unit. I wanted to have good bass, 2x12" woofers in the back, but I use the space there on occasion, so the box had to be easily removed.
The choice of components where made of good buys at the time - and Infinity is an old favourite of mine.
Start of with some pictures of the finished installation: