My Mk7 Fiesta Titanium Diary
Started by
mattiff
,
Jun 15 2013 09:56 AM
Posted 16 August 2013 - 09:00 AM
the wheels have made a big difference fella and it is sitting very nice
---
Have something to contribute?
Sign in or register to start a topic...
Posted 16 August 2013 - 03:31 PM
Previous wheels are now up sale elsewhere so hopefully they will go for what I want and I can recoup some money for more stuff.

---
Posted 17 August 2013 - 06:09 PM
I kind of had a rush of blood to the head as was just perusing eBay and saw some illuminated scuff plates for just over a third of the price Ford charge, so I bought them. Was definitely planning on getting the gear knob but wasn't willing to pay Fords price for the scuff plates but this was much more acceptable. They are brand new, with all the wiring and instructions. So the jobs coming up are:
1. Fit heated leather interior and sell old seats.
2. Fit EGR blanking piece.
3. Buy and fit Ford Steering Rack Limiter Kit (Due to fitting the 17" alloys).
4. Fit illuminated scuff plates.
5. Earn some money to pay off credit card for this stuff
.
---
Posted 22 August 2013 - 01:37 PM
So yesterday I took it for some new boots: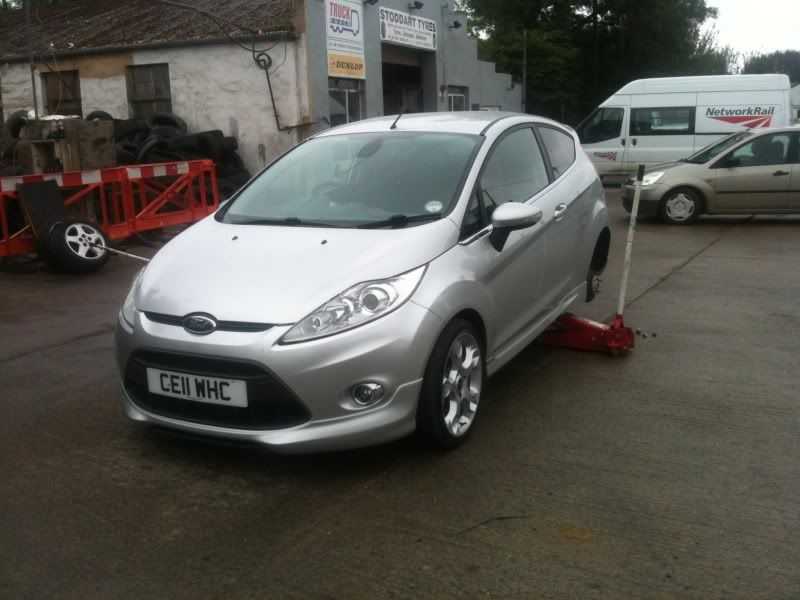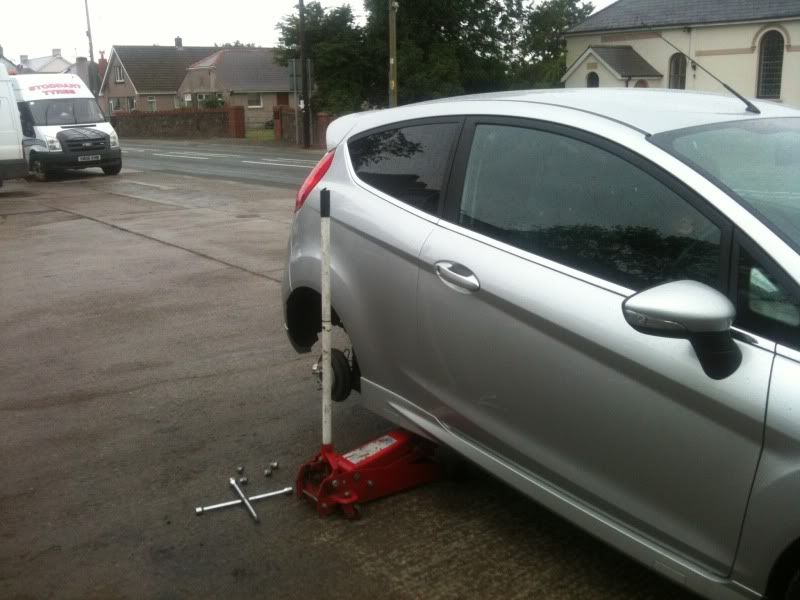 despite the tyres on the rear wheels being legal they were on or near the limit and I didn't fancy doing the big journeys I've got coming up on them so trawled around for some idea as to what the best tyre might be and Michelin pilot sport 3's seem to one of the best choices so I went for them. Will see how they go.
---
Posted 24 August 2013 - 11:23 AM
Had a package come today, the illuminated scuff plates that I bought off eBay.
They were sold as used and so there are a couple of minor issues with them. It appears that guy tried to fit them and either didn't know how to properly or read the instructions and gave up as one side was definitely fitted, or ay least stuck down due to the tape being all torn up and missing. The seller to his credit has tried to replace it with some standard B&Q type foam adhesive but this is about 2-3mm thick so the plates would sit proud of the paint surface, increasing any chance of moisture or dirt collecting under them. Here's some pics to show what I mean: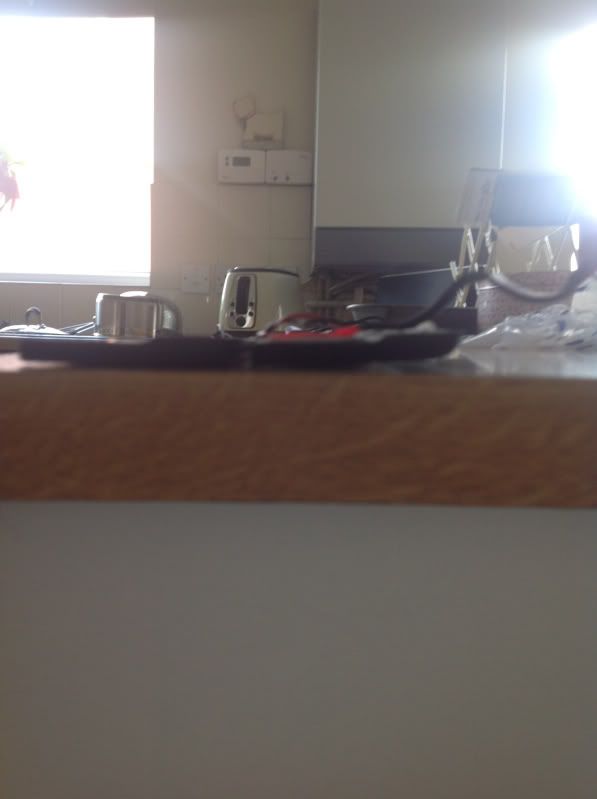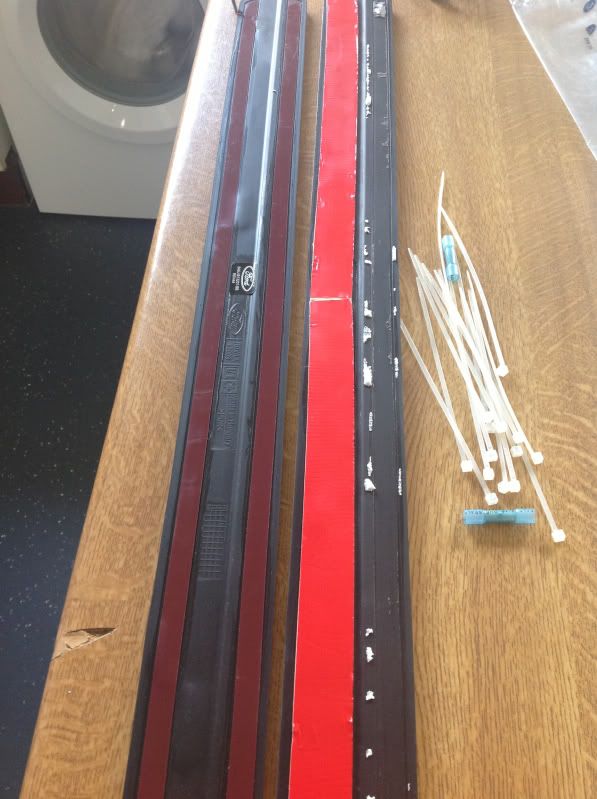 Not the best quality sorry but you get the idea. The last issue is that for some reason they had cut the wires on one side:
Not entirely sure why but these were covered in black electrical tape so I'll cover them in heat shrink for neater finish. I'll fit these when I have the seats out as they will be a very easy with the extra room. The Ford instructions make it quite clear what to do.
---
Posted 25 August 2013 - 09:08 PM
Spur of the moment thing really today as at 6 Oclock I randomly decided that it would be a good time to go out and fit my EGR blanking plate as I have a big drive to London tomorrow and thought that would be a great chance to see if it helps fuel consumption etc.
So having read through Lenny's excellent how to found
HERE
. Now I knew that this how to described the job on a Focus but figured they were the same engine so would be the same job. Errrrr no.
First thing was to remove loads of plastic panels to get decentish access.
Thats when the dramas started. When I got my head behind the block it looked nothing like the pictures on Lenny's Focus. After a quick rummage around there was a metal pipe coming out of the inlet pipe work what went to a similar area. Upon more inspection it was clear where the EGR valve was. This is a picture of said pipe from inlet into EGR valve.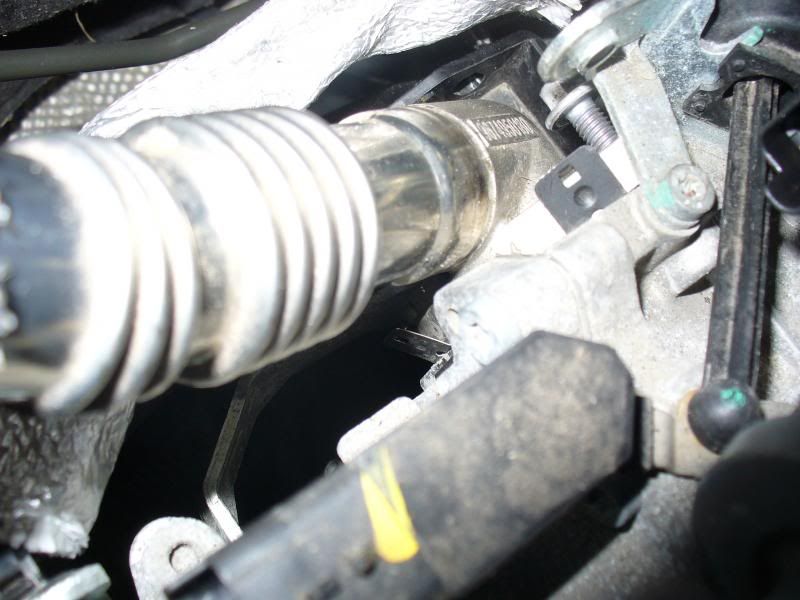 Now just looking at that you might think that looks dead easy to do. Two bolts and hey presto, again not quite. This metal bracket which the loom clips into and is attached to the EGR coolant pipe prevents you getting good access from the back.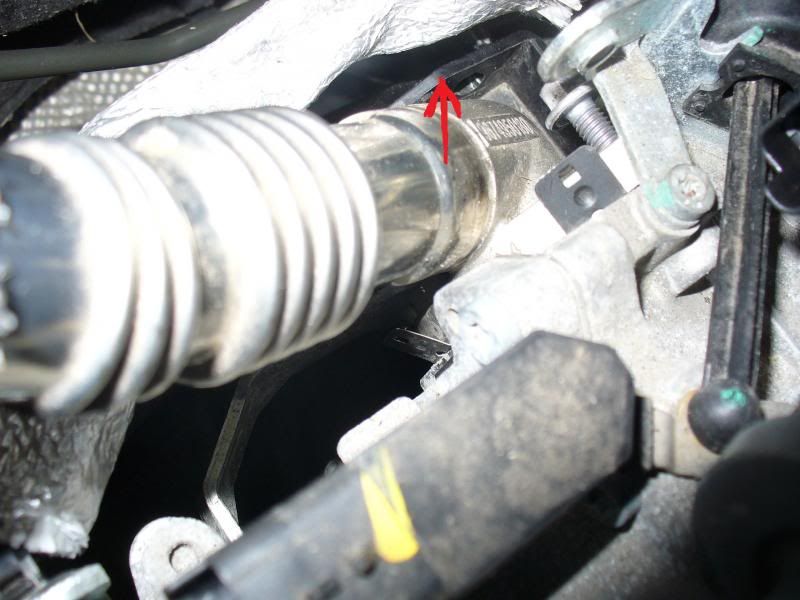 What a stupid thing to do by Ford but hey. This is the bolt that needs loosening to slip the blanking plate in.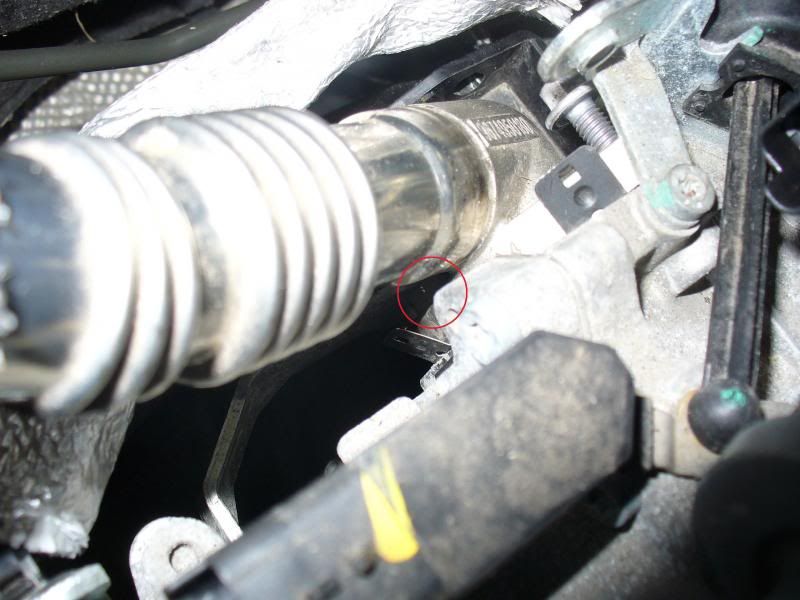 After much swearing and annoyance the only way to move it was an 8mm spanner. If you do this job then please make sure you have an 8mm flexi joint ratchet spanner as you'd do this job in about ten minutes. I did not have said tool and had to squeeze my hand down the back and turn a standard spanner a quarter turn before taking it off and back to the start for another quarter turn etc etc. Finally after loosening the bolt enough the blanking plate can be slipped under here.
It is just then a case of tightening it all back up again at you guessed it a quarter of a turn at a time
:(.
What was probably, with a ratchet spanner a half an hour job, took me three hours and my left arm is shredded from squeezing it through stuff. What a complete nightmare, but now it's done that should be it forever now.
I only took the car out for a quick spin and the response it definitely better, there was a little bit of laggy ness before hand but thats gone. Once its done Haverfordwest to London tomorrow I'll see how it gets on for the MPG.
---
Posted 25 August 2013 - 09:17 PM
liking the look of the scuff plates fella
---
Posted 25 August 2013 - 09:36 PM
liking the look of the scuff plates fella
Cheers, looking forward to fitting them. Just got to get the illuminated gear knob then
.
---
Posted 25 August 2013 - 09:58 PM
Glad you got it fitted in the end mate and hopefully the increase in torque has made up for the pig of a job it has been for you to fit,
I'd appreciate it, if and when you get time
If you could copy that detailed post about fitting to your 1.6tdci fiesta
And paste it in t a post on the egr fitting guide thread please
It would greatly help other ford users.

Hope you see an increase tomorrow aswell.

---
Posted 25 August 2013 - 10:03 PM
Yeah can do Lenny, will do it tomorrow when I get the chance. Cheers for doing it in the first place.

---
Posted 26 August 2013 - 11:16 AM
Liking the thread, lots of inspiration to pull my finger out with mine.
---
Posted 27 August 2013 - 05:26 PM
Well bit of work done today. Managed to get the leather interior I bought off eBay fitted. It was extremely easy to do, literally four bolts for each front seat and pushing a lever on each side of the rear ones and done. Anyway here is the piccys.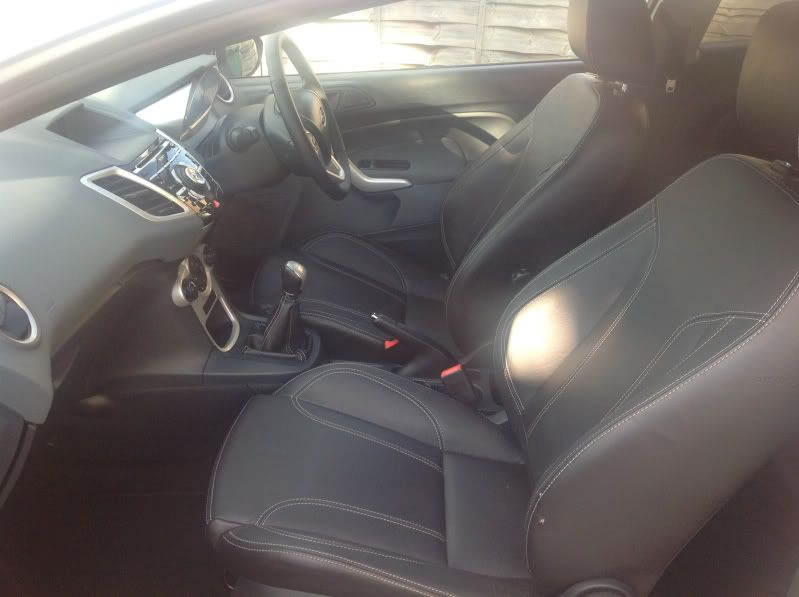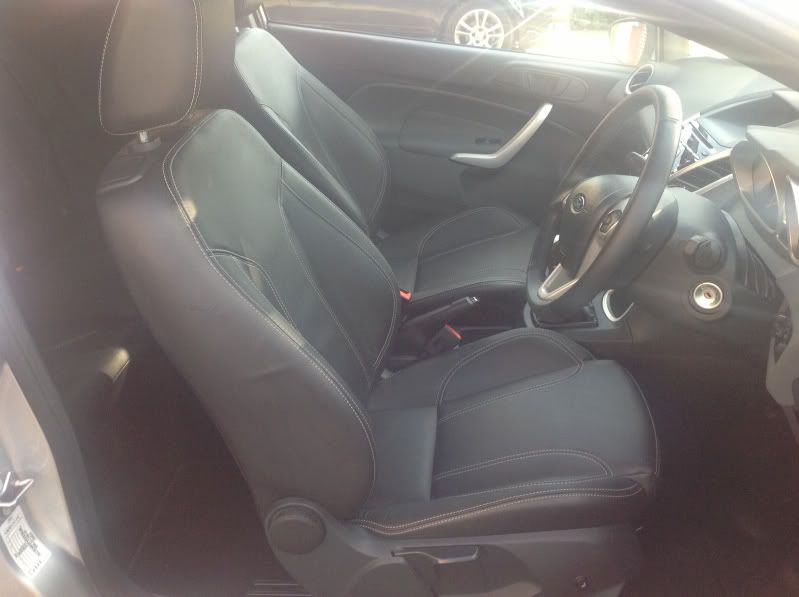 Lovely feel to them and they're heated too. Still have that great smell to them as well.
---
Posted 27 August 2013 - 05:55 PM
Looking sweet mate,
You will have to get a gear gait or with matching stitch
How much were they and do the do focus ones ?

---
Posted 27 August 2013 - 06:20 PM
Cheers, i do love them, I do like gave leather seats in any of my cars. The gear gaiter is matching, look at the third pic again. I do however want to get the steering wheel re trimmed to match now
.
No idea if they a similar style for the Focus, but they may well do as I can't see it being exclusive to the Fiesta. I just got lucky with this set when keeping my eyes on eBay.
---
Posted 28 August 2013 - 08:34 AM
---
Have something to contribute?
Sign in or register to start a topic...
---
Not what you're looking for?
Register now, we have a huge community of enthusiasts to answer any questions you might have
1 user(s) are reading this topic
0 members, 1 guests, 0 anonymous users