Hi all,
I've searched the internet to find a guide or some sort of information on fitting these ford logo projector puddle lights to the focus Mk2 & Mk2.5 but I've found nothing,
So I've decided to do something about that and here we are.
Shopping list:
3Amp cable purchased from AutoStar electronics aswell as tape, purchasing as many items as possible from the same seller saves money on postage and Dave is top man at AutoStar, my number 1 supplier through out all of my Guides.
http://www.ebay.co.u...984.m1439.l2649
4 x Small Spade connectors Male
4 x Small Spade connectors Female
1 x Roll PVC electrical tape
http://www.ebay.co.u...=item2a05a8fb8f
1 x Roll Nylon tape
.
http://www.ebay.co.u...=item27b1823837
1 x set Ford Logo projector puddle lights
Purchased from Tom at Bad Boy Classics these units are the 4th Generation model of the puddle lights as result they contain Cree 5w bulbs which are led and high quality 6000kelvin white aswell as low power consumption, worth every penny,
http://stores.ebay.c...d=p4634.c0.m322
Tools Required: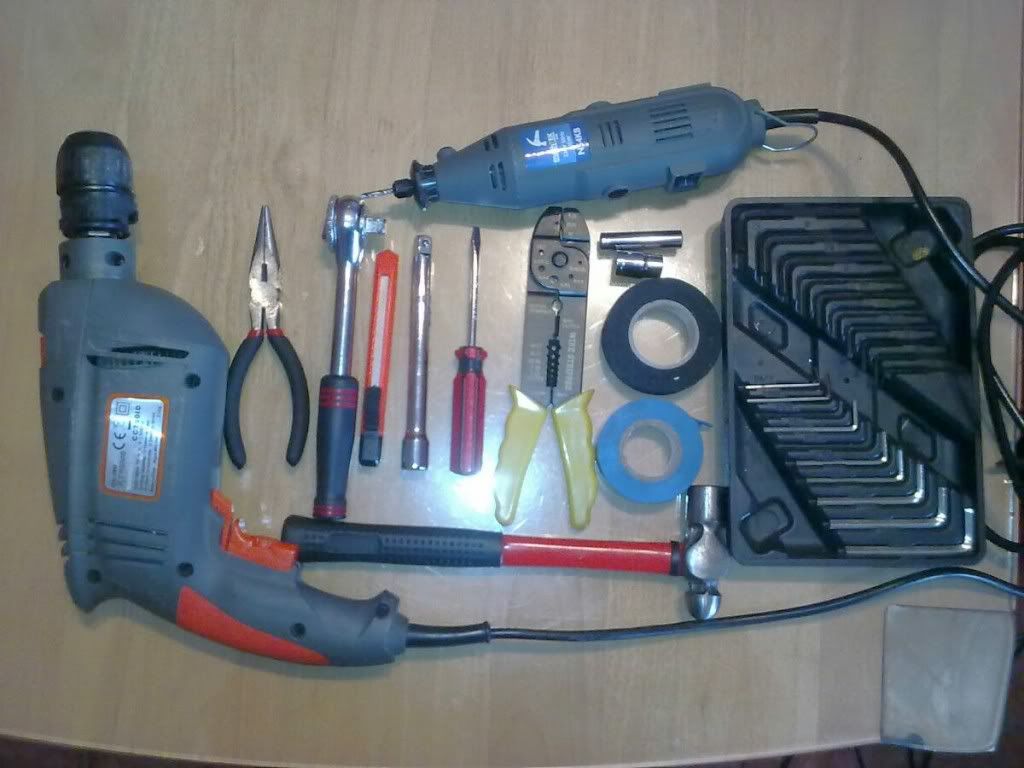 Not sure yet the size of the Allen key will be required to roatate the angle of the logo on the lens of the projector unit.
So I'll remove either image once I receive the projector lights,
Electric Drill,
Dremal or small drill bit for electric drill will do the same job
Stanley blade
Socket wrench
Socket reduicer
Socket extension
8mm Socket
10 km Socket
Cable cutters
Flat head screwdriver
PVC electrical tape
Nylon tape
Hammer
Long nose pliers
3/32 Allen key
There are many bolts to be removed but most require a 10mm socket with extension
I'd recommend taping the 10mm socket on to the extension because it can fall in to the door cavity when removing the bolts.