Ill move this thread over to here, I bought this Focus off ebay, its 55 plate 1.6 petrol lx with 95k on the clock. Its a Repo and the lad must of being miffed as the front has a prang and the rear arch is creased, on top of that it looks like he emptied a industrial bin inside LOL.
Well car cost me £745
09/08/2013
Well I have picked it up, some things that miffed me a bit other bits a bit happier. I list the bits I need first for deffo:
new front bumper,
Front crash bar
Bits that will survive:
Headlight, will 2500 wet and dry then machine polish back up,
Front wing will survive too, will end up with little crease at front but will get a mate with a body shop to sort that later.
Front panel looks like its going to be ok, its pushed back a bit at the point its mounted, the plates have pushed back.
Radiator and air con radiator completely untouched,
Air pick up for air box will re-attach,
Iffy bits
Foam soft bit.
The engine under-tray is not there so not loosing any sleep over that, the bits I am a bit miffed over is a nice crease in passenger rear arch and touch on door, I wont be doing anything with this at moment but will get done at same time as other bits of bodywork. also the key I have is not the remote key so if someone can tell me best way around this as in getting a remote key setup for it. then there's the petty bits, the glove box handle pulled off and gear gaiter damaged and car is a !Removed! hole inside, we have emptied everything out but its full off gravel as-well, the surprise of the day was the tax disk which covers this month.
11/08/2013
Well, had a bit of a fuzzy head this morning so after I took the dog for a walk, I decided to go down the in-laws and do 1.5 hours on the focus, strip everything off thats bust apart from crash bar, i will wait till new one is here before removing, also realigned wing so line up with bonnet now, well a good start point bound to need tweaking when parts go on, and pass door now opens, also fixed my glovebox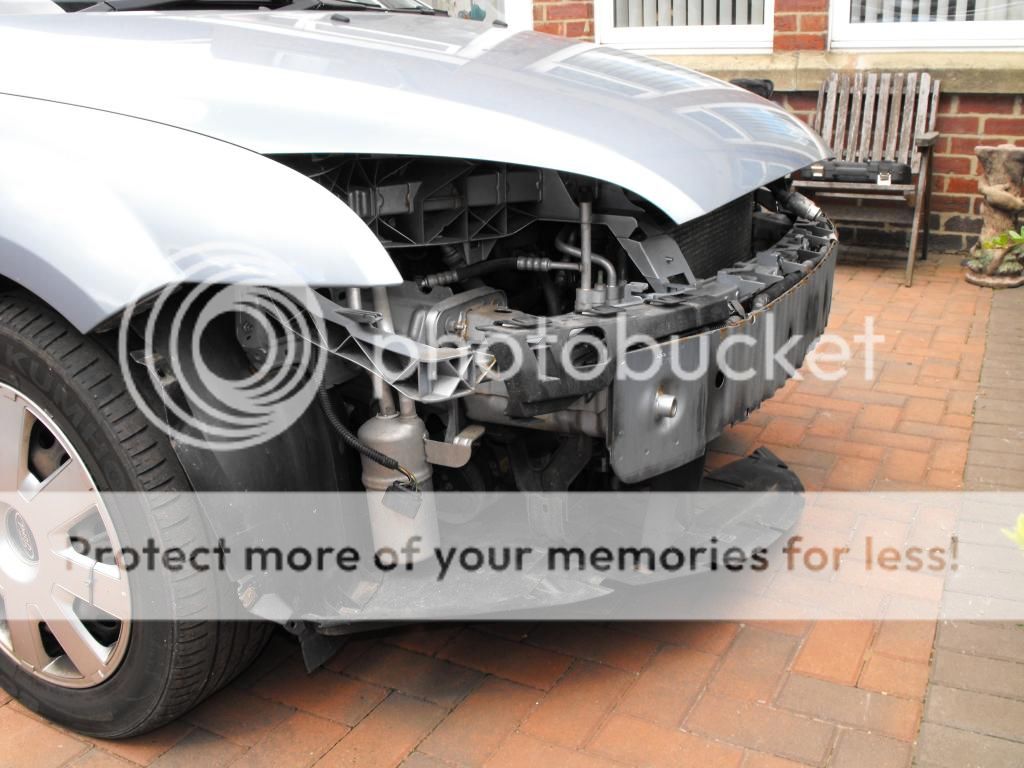 11/08/2013
Well my hangover has gone so went down for the scuffed headlight to polish, took 5 minutes with the machine polisher with G3 cutting compound and then poorboys SSR2.5 antiswirl, its hard to see but first 2 pics are before and last two after.
Parts are ordered so hopefully get them this week and get Mot done too.
Costs so far are:
Car              £745
Parts so far £111.99 (bumper, crash-bar and bumper drivers side mounting plastic)
so total        £856.99
We will update this as we go along