Hi all,
I have a 2006 Focus Ghia with the 6000CD radio system.
The radio surround is a horrible plastic wood-effect style, and doesn't match with any of the car.
(The surround, not the radio).
I have seen a few people on here with a silver surround like this: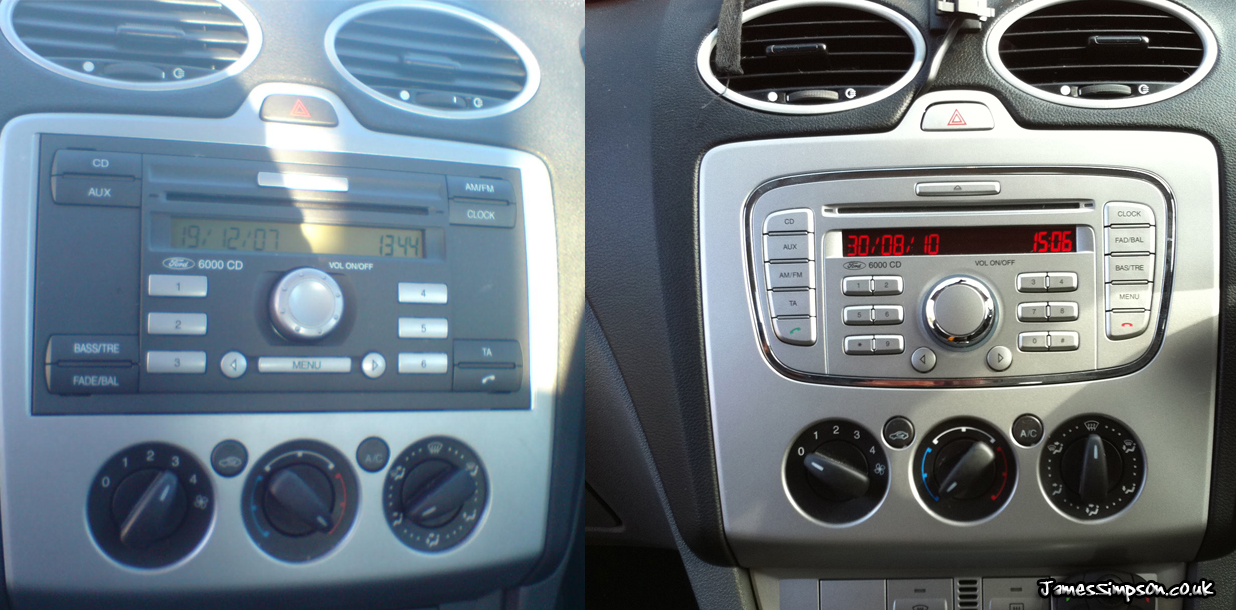 Will I be able to get one from Ford, or will I have to spray my current one?
I've tried eBay, but all I seem to be able to find are Double Din conversion surrounds, which I don't believe would fit.
Thanks in advance
.