Decided create a thread tracking what I've been doing with my Zetec S.
Well my journey started at the end of September 2013 when after looking at new cars for a few months and originally looking at BMW 3 series and Mondeo's I came across the Focus Zetec S and instantly was struck my the looks and also the very reasonable price tag!
Here's the car as I first saw it on Auto Trader. The car came from Knights in Stoke, a huge BMW dealership, who sell any nice examples they take in part exchange on their forecourt and much reduced prices than similar cars elsewhere.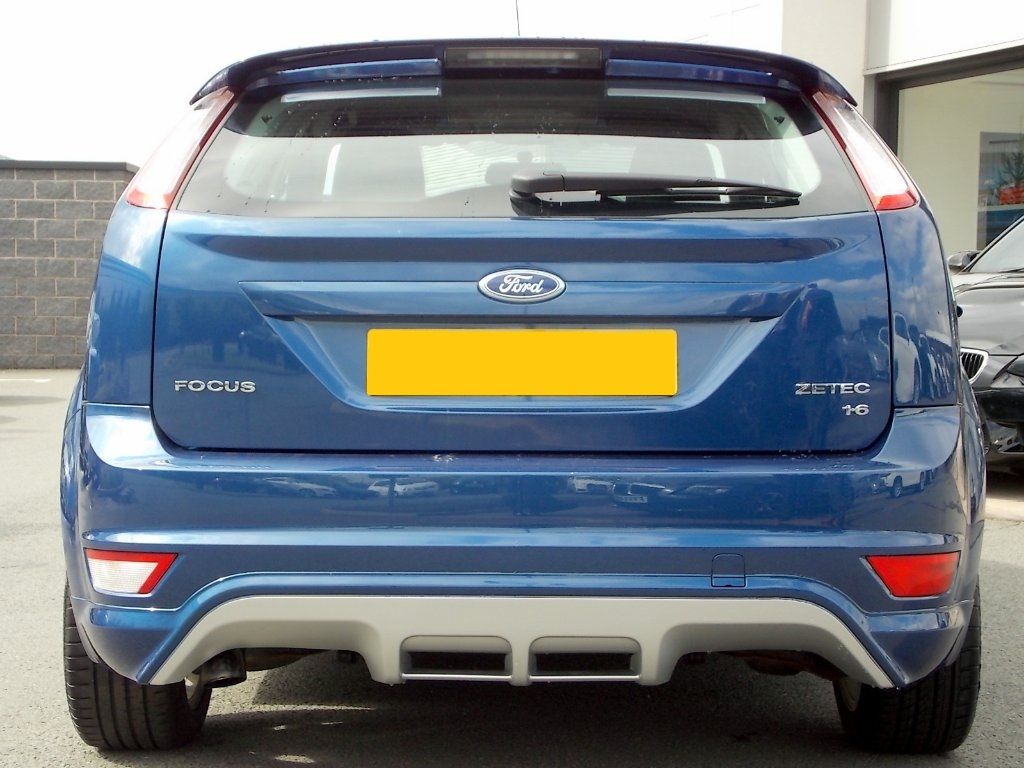 I started off with some basic protection mods:
Ford Genuine Rubber Mats 
Seat covers
Boot liner http://www.ebay.co.u...984.m1497.l2649
Lockwood Sill Protectors http://www.ebay.co.u...984.m1497.l2649
First Mod was to debadge and rebadge with just S badges, like many others I had a Zetec S with not 1 S badge, So I went with S badges on the wings/rear and Eventually on the Grille. I just went for the cheap non genuine badges for about £3 each on ebay and will see how they fair.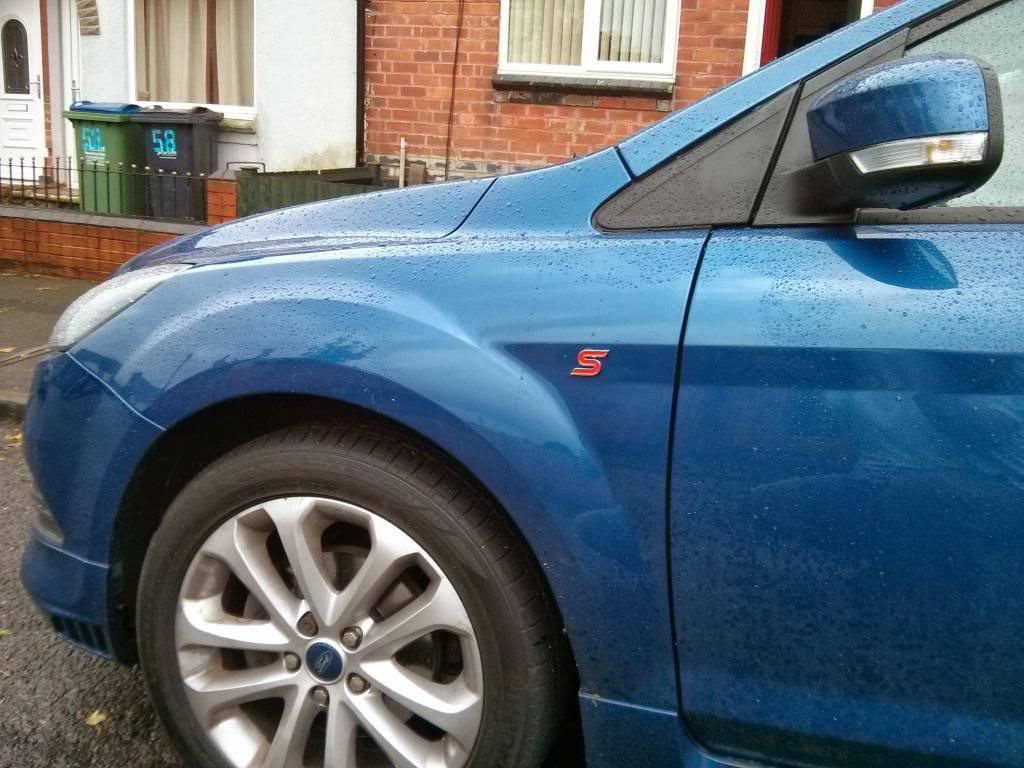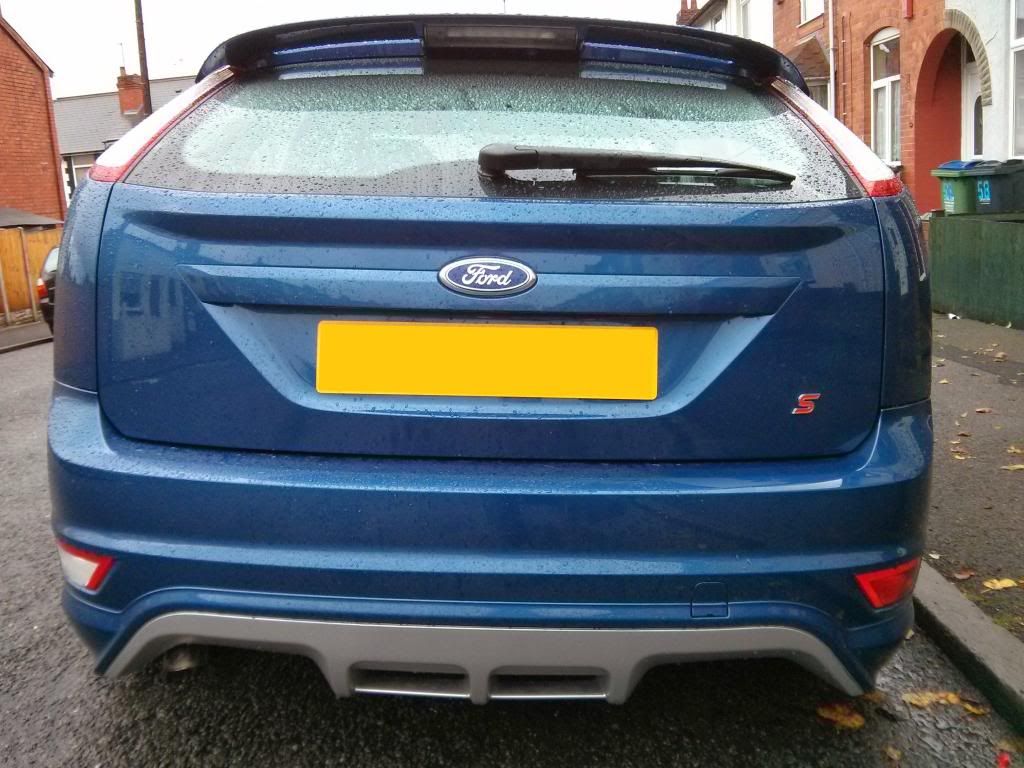 I was thinking on how to mount the S badge on the Grille, so I made a bracket by butchering an old bracket I never used from my old Corsa's Irmscher Grille, which turned out very good:
However once mounted I found it was at the completely wrong angle and not swept back enough, so I then decided to just stick it on using the good old double sided automotive grade tape, and its surprisingly secure and looks loads better.
Next thing on my list was my interior lighting, I wanted to replace the interior lights with leds and add footwell lights
So I got myself some of these from ebay: http://www.ebay.co.u...984.m1497.l2649
Unfortunately I didn't have the  wiring loom/bulb holders as standard, so I set about making my own loom, I ordered the parts I needed for it from http://www.thetoolboxshop.com/ (spade connectors, multi connectors, heat shrink etc.  apart from the wire which I had hanging around at home.
Unfortunately me  being me I didn't take any photos of the loom (bull in a china shop lol) or the fitting in the car but it was  very easy and took about 2 hours to make and fit the loom.  I must make sure I take photos of all stages from now on as I was really proud of the loom - did a proper job with heat shrink etc.
Finshed article: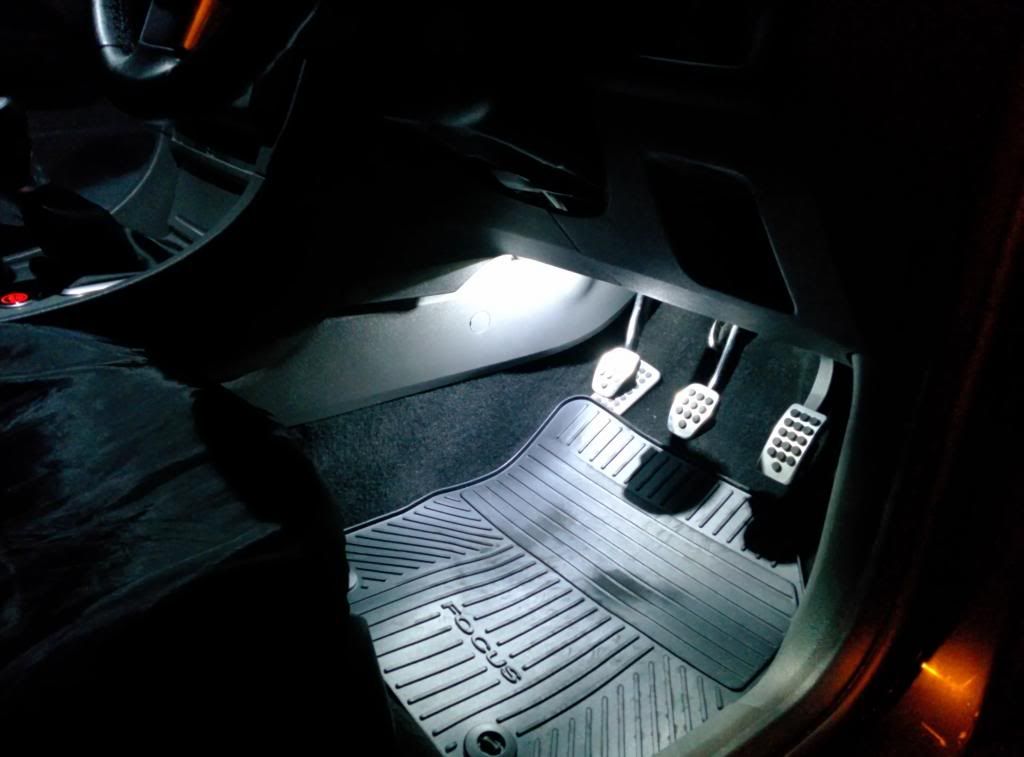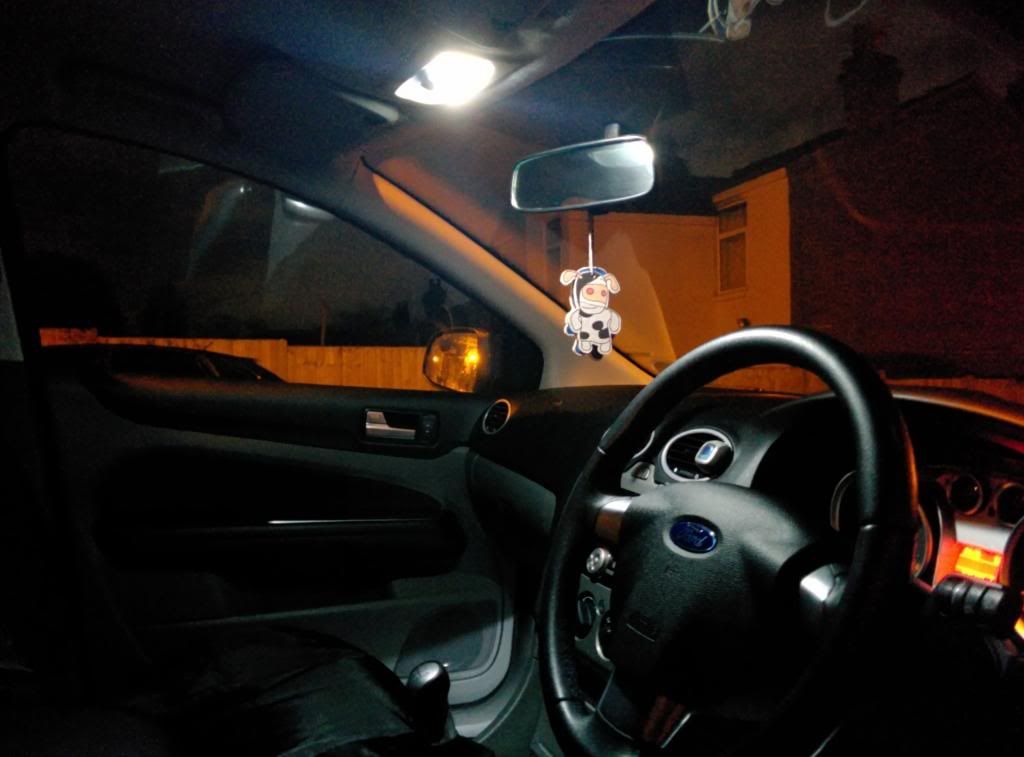 I originally replace the boot bulb with one of the LED's however I thought it could do to be a little brighter so I bought an LED panel from ebay and fitted that http://www.ebay.co.u...984.m1497.l2649
To be continued.....
So that's really all so far
Mods planned and will definitely happen:
DRL's
Custom Heater Knobs
Rear Window tints
Rear footwell lighting (already have a spare connector waiting for connection to this)
Mods I'm thinking about:
Custom Stainless exhaust
Changing colour of alloys
Leather seats
Lowering 30mm (Eibachs)
Alloy colour chage
Android Stereo