Gave my car a very quick clean this afternoon as it had lots of dust and water marks all over it.
I no its not completely done as i have completely detailed it.
I put 2 coats of blue velvet on it a month ago and now just wash and red mist it.
Heres sum piccies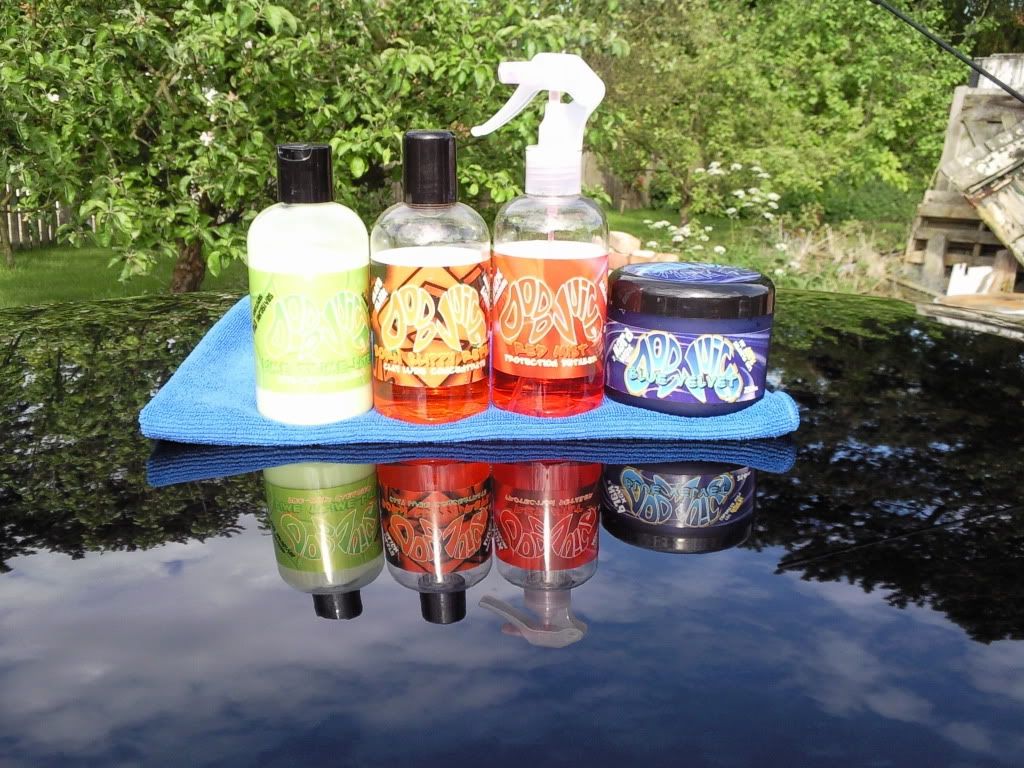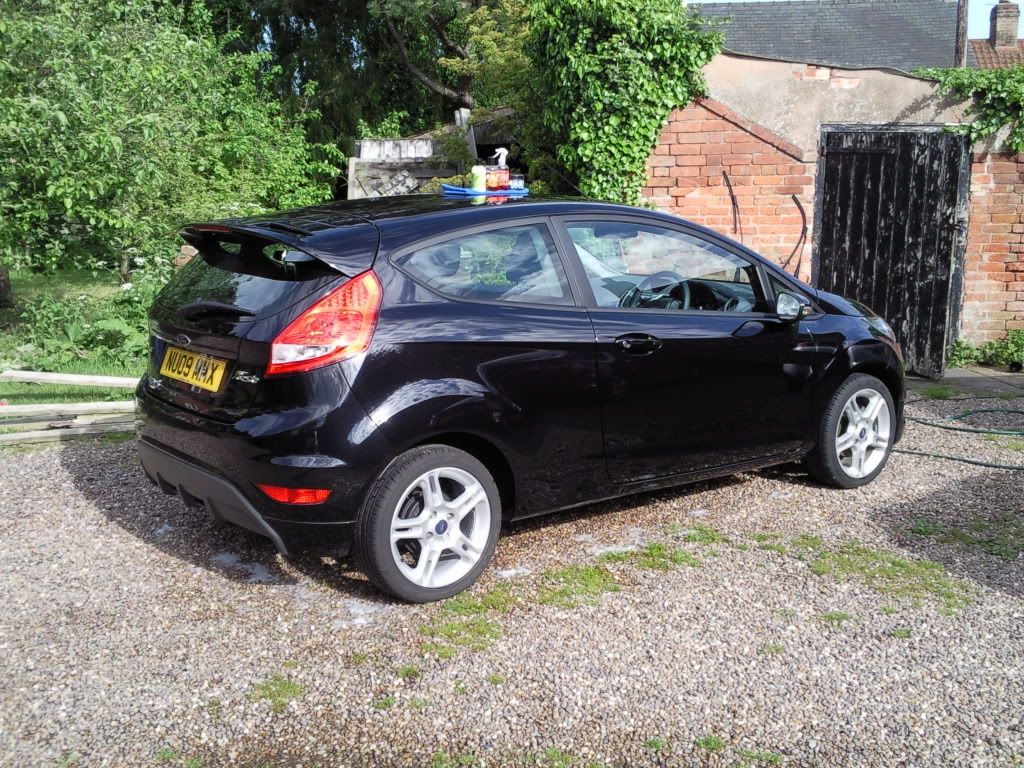 reflection shot of lots of junk next to our shed