Hello FOC'ers,
After hours of searching I cannot find a definite answer to finding a colour match for my Focus 2009 Zetec S alloys,
I bought a full spare for £90 off eBay and I've repaired the scuff myself, just need to finish it with paint.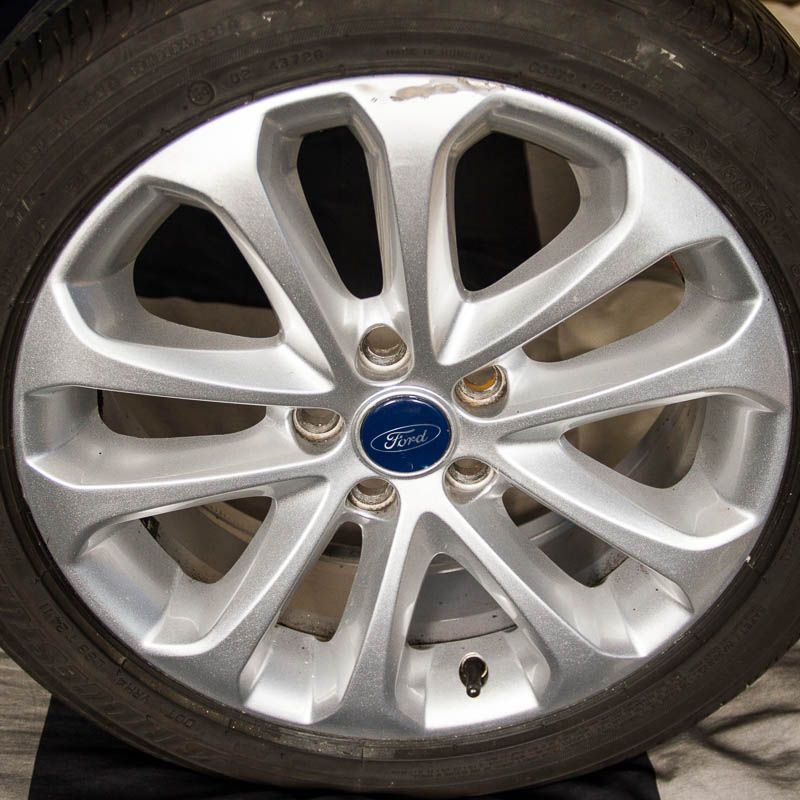 What I've read so far is Ford don't have an actual colour for their alloys,
'Moondust Silver' seems popular for touching up alloys, but no mention of the year/model of wheel.
Some are saying 'Stardust Silver' is better, then some say 'Sparkle Silver' is on the newer alloys (maybe 2011+?)
'Brilliant Silver' mentioned for 2008+ ST's, so maybe the 2008+ 'S' too?
Any info on getting close to the original colour most welcome,
Cheers
PS, the finish is very smooth despite the appearance ;-)