www.FDS2000.com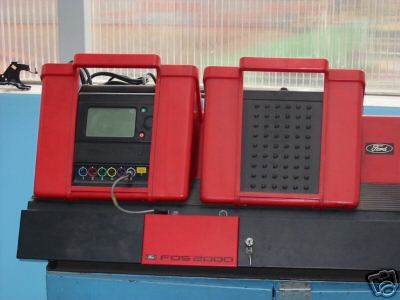 I'm setting up a website to help learn more about the FDS 2000 diagnostic system (its not up and running yet)
I have been in touch with a few FDS2000 owners like myself who have them but arent trained in their use yet so hopefully this will bring us all together and share the knowledge.
I'm also in touch with an fully trained FDS2000 Ford trained technician who has also offered some assistance.
If anyone who has ANY info, pictures, stories, contacts, manuals or even spare parts could please get in touch I would be very grateful.
Someone with one still in use would be ideal!
Hopefully once the website is up and running and registering on Google and the likes it will attract some interest from others who can add to the knowledge base.
Will be putting this post on various Ford forums where the 1994 - 2000 models were covered by the FDS2000 but if you see one i've missed i would be grateful if you could post it or let me know about it.
Hopefully I will be able to create a link between the various forums and provide info on the various diagnostic and programming facilities available
Stuart