I've been reading this forum for a couple of months now, intending to join and share my experiences. But I wanted to post with pics. Trouble is, I'm quite bad at keeping it clean enough to show off.
Well I found this second pic on my phone I'd forgotten about. Enjoy!!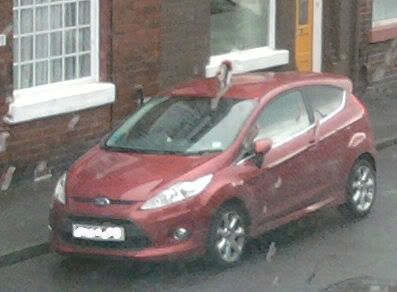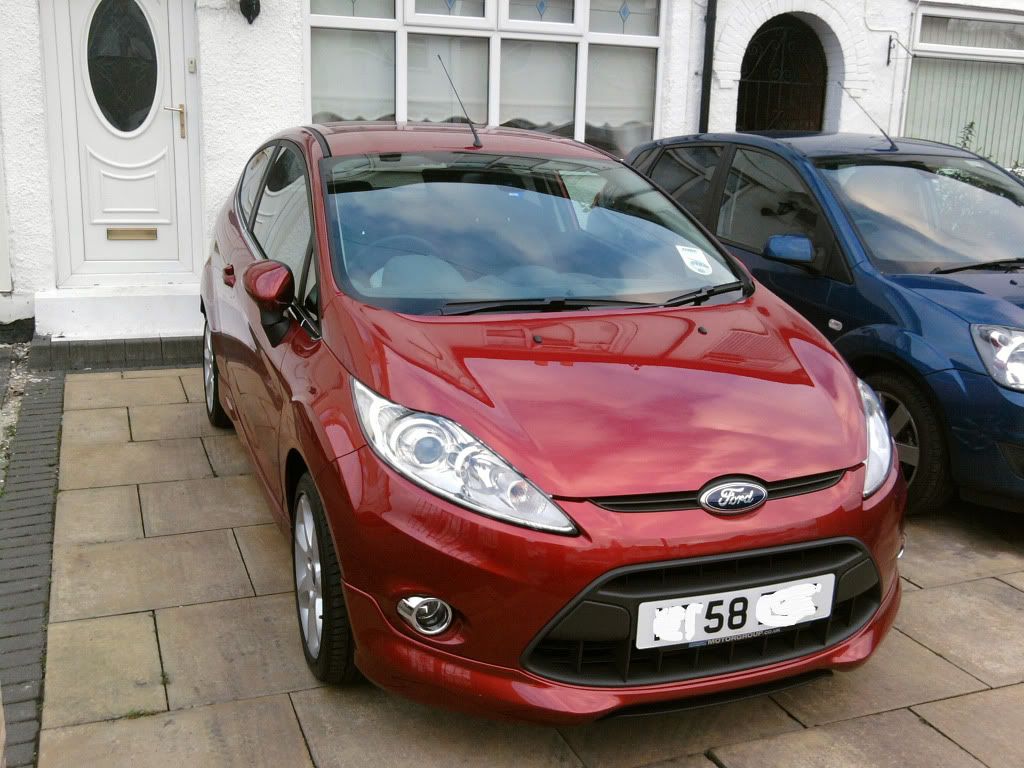 I will post some more when I finally get round to washing it and finding my decent camera (I just moved house and can't find ANYTHING!). These were both taken with my phone. The first is the view from window, about 10 mins ago (cropped to protect the neighbours' privacy.
The second pic is outside my Dad's house on Christmas Day - the day after I picked it up.
I wanted to post my Tango Fiesta as I don't think I've seen one on here yet.
Specs for those fellow geeks:
1.6 Ti-VCT Titanium 3 Door
Tech Pack (Keyless entry and start, Bluetooth and USB)
7 Spoke 16" wheels
Full Dress-Up Kit
After purchase I've added the door sills, and (just this weekend) changed the aerial to the Black Richbrook Sabre.