Your Fez looks fabulous with the new wheels Henrik.....goooooooood choice!!
I still think driving a white car in a land famous for being under 6 foot of snow 95% of the year a very daunting experience.

Tomorrow I will have two white cars
This is my long distance choice, it's a Volvo V50 1.6D DRIVe MY2010.
The Fez is my dear girlfriend's car, but the love for the car has increased over this summer.
It mite be so that she has to drive the Volvo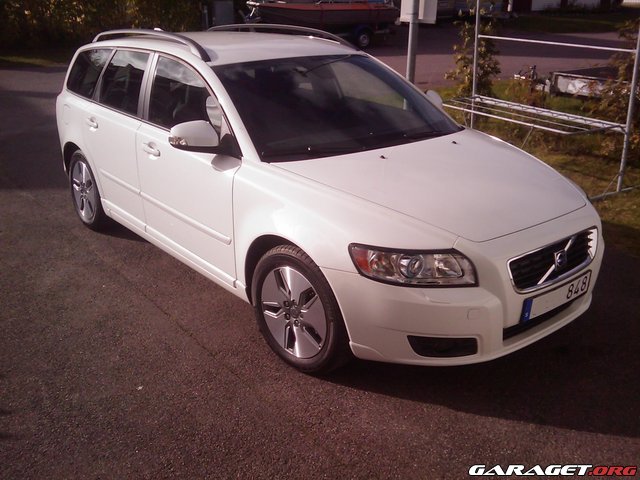 //Henrik