One day, inevitably, you may knock your rear view mirror off it's holder. Well this is what happened to me, well, I say me... My friend did it whilst I was in the service station answering the call of nature. So I come out of the services with my friend approaching me with my mirror in his hand. With these mirrors they attach to the clip on a ball socket, which as we learned, Is a bast... Bugger to get back on.
So, with the clip still on the windscreen, my friend is now giving it his all trying to get the mirror back on. Something I found cringeworthy to watch. Then he told me to try, as he was getting frustrated and even more so because it was his fault. I line the socket together, add a very unsubstantial amount of pressure, and... CRACK. What's left behind is something I could only consider a nightmare.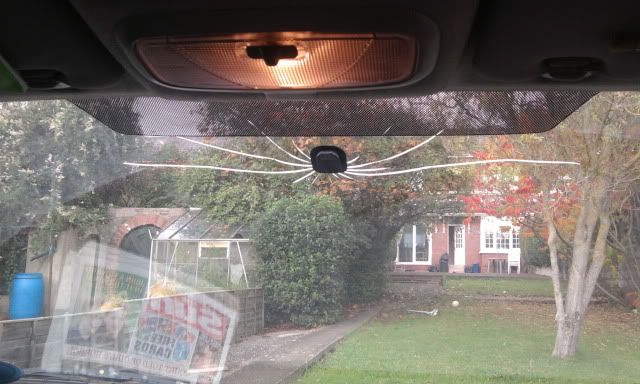 He offered to pay for a new windscreen. But none of us had an idea how much a windscreen would cost, we though it could be anything up from £250 at least. And being a man, and slightly thick... my windscreen wasn't covered because I ofted out of the optional £17.50/month windscreen cover on the insurance.
Anyway, all isn't so bad because my new shiny windscreen is being fitted in just over an hour now. And all it's cost
me
my friend is £115.